Charles Bradley's 'Black Velvet' sees the late singer performing rich and powerful soul that's perfect for dancing or marching.
— —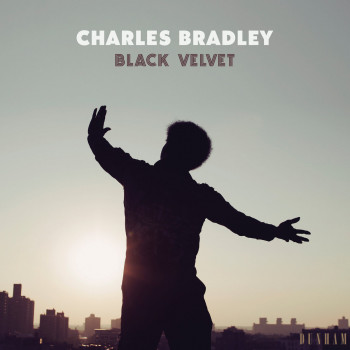 Charles Bradley was one of 2016's unlikely highlights. A 65-year-old soul singer covering Black Sabbath doesn't sound like it will work, but it sounds like something you need to hear. Just as Johnny Cash made "Hurt" his own song, Bradley dethroned Ozzy from his own song and made it approximately a billion times better. Bradley passing in 2017 was a loss for all; his music was comforting and evocative. Even as the world felt like it was crumbling by the end of 2016, Changes was a record born of embrace, and Bradley's posthumous collection Black Velvet (November 9 via Dunham Records) feels similar.
The most noticeable thing about Charles Bradley is how he sounds like a soul singer plucked right from the 1960s, which fits – seeing as the singer was born in 1948, yet didn't get his break until 2010. Bradley creates the atmosphere of the music from his teenage years, and he does so with an effect that makes it feel authentic. "I Feel a Change" is reminiscent of the soul of Nina Simone that was so important to the civil rights movement, and it feels just as pertinent in 2018. As Bradley wails the word "change," he's imploring people to fight against the injustices who had taken office as he had passed:
Don't listen to what people say
We gotta face the world
Just you and me, babe.
---
Bradley brings this same feeling to his cover of Neil Young's "Heart of Gold," while retaining the lovelorn nature of the original. He injects so much passion and depth into an artist who already has a distinctive yet soft voice. Nirvana's "Stay Away" receives a similar treatment, where Bradley turns the aggressive grunge song into a funky, song of praise. Moments when he sings lines like "Love is blind," he takes on some of Cobain's anger, as if singing them at people that would discriminate against people.  The titular "Stay Away" takes on a much more political connotation in that aspect.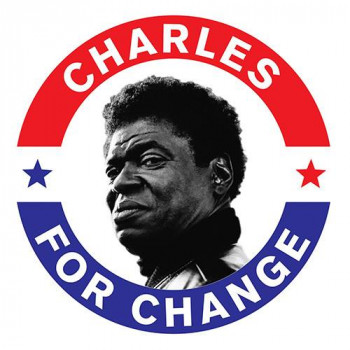 Still, Black Velvet is mostly an album of joy. Opening with "Can't Fight the Feeling," Bradley gives a number of songs for people to dance to. "Luv Jones" incorporates more funk into his work, while songs like "Slip Away" or "Fly Little Girl" bounce with more fun and feel good energy than the rest of the album. Even slower songs like "Victim of Love" or "(I Hope You Find) The Good Life" contain the same euphoria. "Victim of Love" serves as a wonderful closer, seeing as it's a good, old fashioned romantic song. Bradley is a force of sexual infatuation over an instrumental that could play as a slow dance. It's an update of one of Bradley's older songs that makes it sound all the more realized than it did on the album of the same name.
With Charles Bradley's loss, the world lost an authentic voice from a bygone era that never really received a chance until he was in his final years. Black Velvet is a collection that shows just a smattering of how his voice brought power and pleasure to generations that grew up with the music he was emulating and the people who wish they could've seen the stars of that time.
— —
— — — —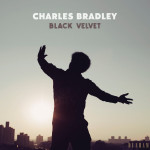 ? © Daptone
Black Velvet – Charles Bradley
---