Singer/songwriter Hazlett dives into the visceral depths of his achingly intimate 'Oh Downhill' EP, a cathartic hug of warm, hushed indie folk that sets the tone for his forthcoming debut album.
for fans of Hozier, Bon Iver, Novo Amor, Tom Odell
Stream: "Please Don't Be" – Hazlett
---
I fell in love with making bad decisions… I left a mess and made a cleaner living… We need warm love, even if it's lonely…
– "Even If It's Lonely," Hazlett
Hazlett's new EP opens in a hush; in a sonic haze and an emotional fog. "Move like a typhoon, I'm just a flame. Smokey by nature, charmingly sane," the singer/songwriter softly croons, spilling his soul in song. "See golden empires, queens burning sage. Boys with their desires and hearts in a cage…" Thus begins a visceral and raw reckoning with love, with self-worth, and with the utter volatility of life itself. A cathartic hug of warm, richly radiant indie folk, Oh Downhill is the breathtakingly beautiful, achingly intimate start to a profound, moving journey of self-discovery and transformation.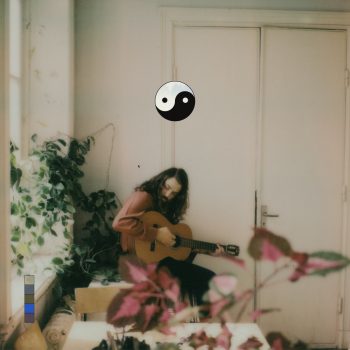 Bury the answers, burn all the proof
Fly by my feelings, land on your moon
I'm going back home to tell them the news
If all is so damn fair, why does
Somebody always lose?
Please don't be
In love with someone else…
Yes was the answer, love's not a game
If you're a contestant, he was the fame
I found a new tone you left your sage
To hell with my desires, they were the cage
– "Please Don't Be," Hazlett
This is the beginning of something very special. Released September 23, 2022 via Nettwerk Music Group, Oh Downhill is not only Hazlett's first EP in over two years' time, but also 'Side A' of his forthcoming debut full-length album due out in 2023. A two-time Atwood Magazine Editor's Pick, Hazlett is the musical moniker for Australian singer/songwriter Mitchell Grant, who for six long years has been stunning listeners around the globe with his intimate and ethereal songs (2016's debut single "Lowdown, Lay It On" remains as stunning today as it was upon its initial release).
Based in Stockholm, Sweden (where he founded his solo project with his close friend and producer Freddy Alexander), Hazlett has carved out a powerful niche for himself in the alternative / indie folk realm. "Tormented yet seeking balance, raw yet longing for finesse, Hazlett's songs strive for understanding from both within the self and the world around," Atwood Magazine wrote of the artist's sophomore EP, 2020's Thundering Hopes, going on to call it "an achingly intimate collection of songs full of stirring depth and electric emotion [that] sees Hazlett rise with a fresh, revitalizing breath of musical self-discovery."
The past two years have seen Hazlett plunge even deeper into his own heart-wrenchingly vulnerable depths.
"This is Side A of a bigger body of work," he explains. "I've done some EPs and songs in the past, but it felt like it was the right time to dive into an album. The silver lining of all the solitude of the past couple of years means there was time to lock myself away and weave a journey from start to finish. I wanted each moment to get its own time in the light so think of this as the intermission in a two act play."
"I actually didn't know where I was heading," he says of his vision going into this music. "I knew I wanted it to be meaningful, I wanted it to be filled with detail and I wanted to take a sidestep away from what I've done in the past. There was plenty on the cutting room floor but it actually wasn't until I stumbled onto the first track 'Please Don't Be' that everything took shape. It became the blueprint and sun that the record revolved around."
So why do I think everybody hates me
Stuck on these lowlights make me feel lazy
Hold my hand I know you want to
Sorry if somebody hurt you
Where's my mind gone lately
It's running on crazy
– "Everybody Hates Me," Hazlett
With its unapologetically heart heavy, love-torn lyrics, "Please Don't Be" certainly sets the scene for an EP that goes well beyond the fracas of fractured romance.
Hazlett's songs are as much contemplative philosophical ponderings as they are the diary-like musings from a lost, searching soul. "It's the most comfortable that I've felt with my music in a long time," the artist says of these songs. "Probably even since I picked up a guitar for the first time and had no idea what I was doing. I think it's the sweet spot between my first two EPs where I've managed to settle into who I am a bit more. Singing a little louder, writing a little clearer, and leaving space for everything in between."
Truly a five hits, no misses affair, the EP is named after its brooding final track, which finds Hazlett in a particularly intense moment of reflection and reeling as he wraps up Side A of his album: "Oh downhill while I'm falling apart on a late night drive when I'm scared of the dark," he sings in an emotional chorus. "Makes no sense why I cared about you."
"It became a great snapshot of everything," he says of this song and its title. "Running back to things that are bad for us, overthinking, under-feeling, moving but stumbling along the way."
Somewhere common sense is
losing to the army
When they don't stick together
I give in to my temper
But you broke my nose and I'm the
One to say I'm sorry
I don't bleed the same
For every millionaire
Pulling empty stares now
Living in repair
What the neighbours care about
Oh downhill while I'm falling apart
On a late night drive when I'm scared of the dark
Makes no sense why I cared about you
The long nightmare that you don't wanna end
When it fooled me once now I call it a friend
Makes no sense why I cared about you
---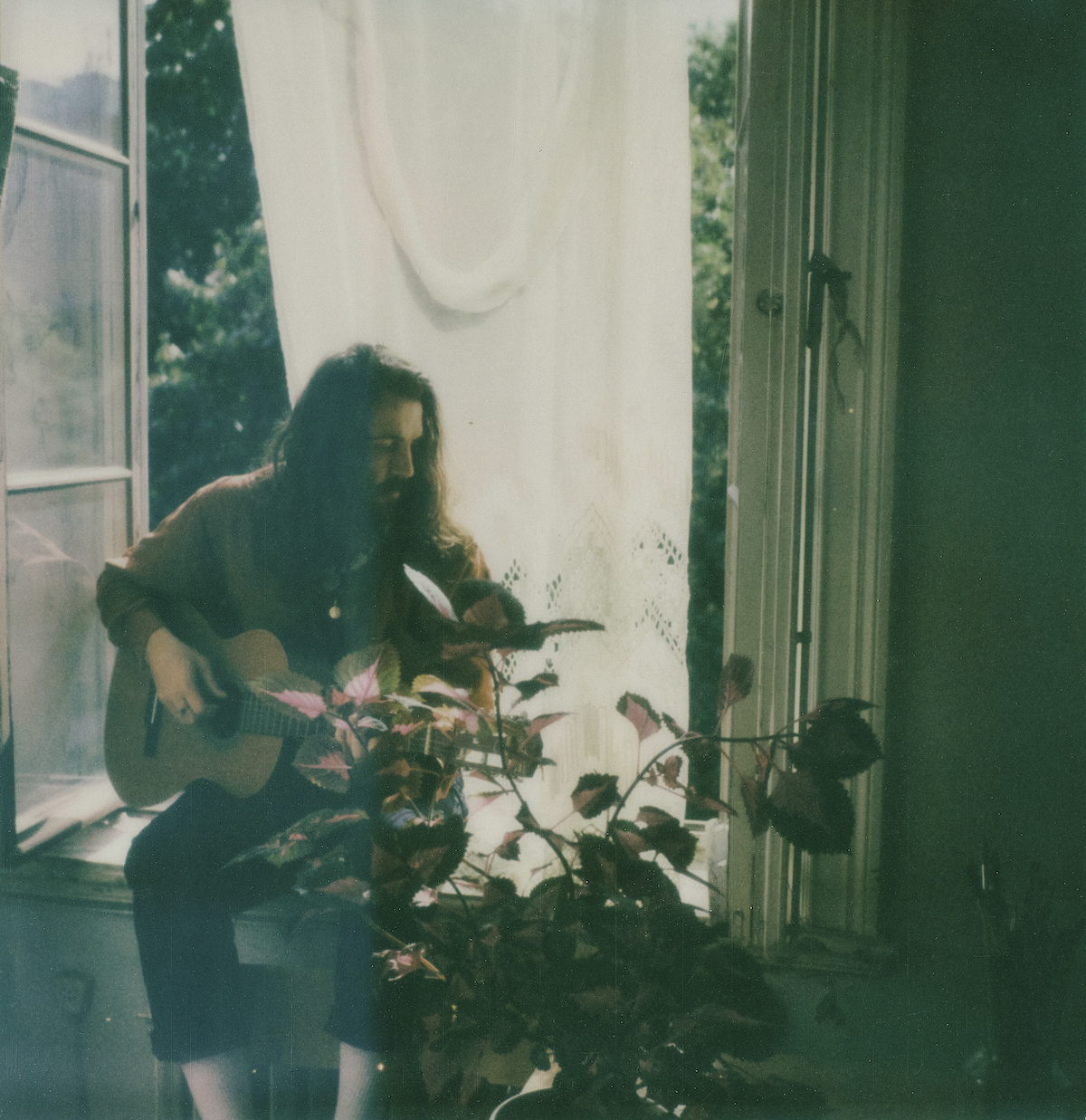 To say this is a long time coming for Hazlett would be a considerable understatement, but he's only just getting started. Oh Downhill proves a powerful and poignant reintroduction to the artist's haunting indie folk artistry, and one that is sure to light the fire he needs as he builds excitement toward his forthcoming debut album.
"I hope [listeners] notice the little things," Hazlett shares. "Whether that's lyrically or sonically, the details in music and life mean the most to me so I hope that comes across. I hope people find a line in there that they can relate to. I hope it's a beautiful intermission before the full album in January."
Experience the full record via our below stream, and peek inside Hazlett's Oh Downhill EP with Atwood Magazine as the singer/songwriter goes track-by-track through the music and lyrics of his latest release!
— —
Stream: 'Oh Downhill' – Hazlett
:: Inside Oh Downhill ::
— —
Please Don't Be 
The song itself is one of the more raw moments of writing I've had in a while. It's that nagging feeling of inadequacy I've had an ongoing battle with and the blunt emotions that come with it. Then it all comes to a head with the notion that a friend of mine once said, "It's easy to see someone moving on, but to see them falling in love the way they did with you… then that is going to sting a whole lot more."
Even If It's Lonely 
An ode to platonic love, or as I call it "warm love". Not the kind with fireworks or the one best selling novels are written about, but the kind you have with your closest friends. The kind that often guys don't give to each other. Drifting along to the undertone of how much I miss that feeling from moving around so much.
My Skin
A lesson in jealousy. You know in your head that eventually people are bound to move on. Of course they are going to go on the same date nights, road trips and restaurants they did with you, but that doesn't mean it doesn't sting.
Everybody Hates Me 
The tale of my anxiety and borderline paranoia about not being good enough for people. I think the past couple of years has made us so unsustainably connected and online. It felt like it was taking its toll on me. I became hyper aware if people were behaving remotely different and the constant solitude up here turned those thoughts into thinking that nobody liked me. It became a moment on the record to get things off my chest, not necessarily to solve anything but to at least leave it out to dry.
Oh Downhill
I don't know what is ingrained in human nature that makes us run back to things that are bad for us, people that don't like us or compare ourselves to strangers' lives. When you look back after a moment like this happens it's so confusing. "Makes no sense why I cared about you". But in that moment it's all you can care about and all you can focus on. This song is a little homage to this broken little world we are all trying to swim in.
— —
— — — —
? © Olof Grind
:: Stream Hazlett ::
---