With its tinge of Western-style melodies, Camille Delean provides an enchanting tale of isolation on her latest single "Fault Line (Late July)."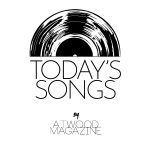 Listen: "Fault Line (Late July)" – Camille Delean
---
With her debut album Music on the Grey Mile, Camille Delean showcased a penchant for vast soundscapes, melodies perfect for the wandering vagabond as they travel the lands. It was a great introduction, exposing audiences to her arresting vocals and Western-tinged sound. Delean will make a return with Cold House Burning on June 5, bringing a new, more personal approach to her music, and "Fault Line (Late July)" teases its arrival in a gorgeous fashion.
The song opens with the sweet hum of a lap steel that is paired with a steady drumbeat. The bassline that soon joins adds an additional that begins to truly cement her unique Western flavor. It's a lively yet subdued set of instrumentation, all coalescing in lovely arrangements that elevate the song into a grandiose tale, Delean's vocal harmonies wrapping it all together tightly.
My fate is all around me
Lies waiting in the valleys all around me
Pulling down
We're in for a long ride home
Place my bets and wait a while
She's pulling down
Her singing completes the experience, the lyrics telling of the balancing act she is currently in. In a statement, she describes the song as "a hyper-anxious way of moving through the world, full of warnings, as if being alive meant getting away with something. A snapshot of a state of mind: a good place to visit, but not to linger." The anxiety of the situation becomes palpable as she intones "I don't trust the ground. Tread lightly! Think steady! Watch your footing around the lines or you're going down."
Don't let me freeze on a fault line
Rocks shiver on the plane
I don't trust the ground Tread lightly! Think steady!
Watch your footing around the lines
Or you're going down I walked thirty miles
It's teetering mental state, fighting with itself. Despite it, one would find it difficult to not be mesmerized by its presentation—the harmonies echoing out with a heated fervor that pounds at the heart. Delean's vivid lyrics provided the perfect portrait into her current state, allowing audiences to venture in the midsummer journeys with her.
Don't let me freeze under the sun in late July [Mid-summer] The valleys around
Don't look up
Do not trust the ground
Thirty miles of valleys around
Tread lightly
Think steady
Or you're going down
"Fault Line (Late July)" is a song steeped in personable moments, both the heavy and airy. Its subdued rustic approach adds a dynamic to it which heightens the overall listening experience, making it a perfect introduction into the coming season.
Listen: "Fault Line (Late July)" – Camille Delean
— —
? © Nathalie Delean
:: Today's Song(s) ::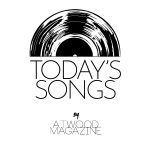 :: Stream Camille Delean ::