Get to know Atwood Magazine's writers in our special column where they become the interviewees, sharing their personal playlists and talking about their experiences covering music!
---
Ever since writing a piece speculating on Eminem's possible retirement (ha!) as an 8th grader in 2005, Josh Weiner has been devoted to music writing. He is still going strong in his 9th year as a contributing writer for Atwood!

Stream: Atwood Writer's Playlist: Josh Weiner
---
Meet Our Writers: Josh Weiner!
Where are you from and where are you based?
Josh Weiner: I'm originally from Washington, DC and currently live in Boston– two cities with lots of history and great music scenes!
How did you get into music writing?
Josh Weiner: I submitted a few music reviews to The Crusader (my middle school paper) and the International Dateline (my high school paper) back in the day, but things really picked up when I joined The Tufts Daily in college. Although I mainly wrote for the News section, I also contributed a healthy amount of album and concert reviews to the Arts section as well. Some of them seemingly caught the eye of my Tufts Classmate of 2014, Mitch Mosk, who not long after graduation emailed me asking if I'd consider getting involved with this new music criticism site he was getting off the ground entitled Atwood Magazine.
"Sure," I told him, "I'll write a feature or two and see what I think." Eight years later, I have 218 of them to my name and am still going strong.
Who was your very first concert, and who have you seen most recently?
Josh Weiner: Interestingly enough, as of this writing, my very first and my most recent mainstream concerts are both by two of my hip-hop heroes from my middle school days. Kanye West, who I first discovered via "Gold Digger," "Touch the Sky," and some more of his early hits when I was in 8th grade, stopped by my then-hometown of Brussels, Belgium in 2006. By a very good stroke of fortune– i.e. my mom chatting with some guys in a bar in Berlin who turned out to be working for Kanye West during his ongoing tour and gave us free tickets for his show in Brussels!– I managed to catch him at the Ancienne Belgique with my dad and brother. What a thrilling evening it was! I'm quite confident I'll never see 'Ye perform in a 2,000-person concert venue again in my life, which makes my first concert-going experience all the more valuable in hindsight.
As a middle schooler, I was really into 50 Cent as well as Kanye West – I remember discovering "Candy Shop" in the spring and "Gold Digger" in the fall back in 2005– and was all set to see Eminem and 50 Cent together at the Stade de France in Paris in 8th grade, too. But dang it– Eminem canceled the European leg of the Anger Management Tour, and that option flew out the window. Eighteen years later, though, another one finally came about – seeing 50 at the Xfinity Theatre in Hartford, CT as part of the Final Lap Tour this summer! The two-hour drive from Boston was totally worth it, as I got to see Fiff blaze through so many of his old hits– "Candy Shop," "In Da Club," "21 Questions," and "I Get Money" among them. I hollered back almost every lyric at him like I was back at one of my middle school parties. Such fun!
Old habits die hard, as they say. Same with old hip-hop preferences. Thanks for the memories, Fiddy and 'Ye.
Who are two or three of your favorite up-and-coming artists right now?
Josh Weiner: I'll use this space to tip my cap to three impressive up-and-coming artists that I've seen perform live recently:
Josh Fudge, who I saw at Lollapalooza. He's got a great first name hehe, and he lived up to his last name in a very cool way: by throwing fudge cookies out into the crowd from onstage! For real though, this talented 18-year-old from Oklahoma City made a strong first impression on me when I caught him and his band at the BMI Stage at Lolla recently. At big music fests like that one, the goal is to see some of your favorite artists while also catching some promising new guys in the process; Josh Fudge definitely helped me fulfill the latter part of that mission.
Anthony Bruno Quartet, who I saw at Andy's Jazz Club in Chicago. It might seem rather excessive to spend hours at Lollapalooza and then attend a jazz show on the same day. But I couldn't help it– I went over and checked it out! Upon catching Anthony Bruno rockin' the saxophone and his supporting crew (James Russell Sims on the drums, Andrew Lawrence on the keyboard, and Kurt Shelby on the bass) demonstrating just as much mastery of their own instruments, I could immediately tell it had been the right call! It's been a big year for Bruno, as he's released his first all-original LP and completed a summer residency at Andy's Jazz Club, along with performing regularly with the rest of the quartet across his hometown of Chicago. Keep jazzin' away, A.B.!
Kristalis Sotomayor, who I saw at the Boston Public Library Concerts in the Courtyard Series. I wound up dividing the summer pretty evenly between Chicago and Boston this year, and while the former has a famously massive live music scene (see some of the evidence for that above), there's no reason to discredit the latter, either! One of the acts I was most impressed with recently was Kristalis Sotomayor, the latest in a long line of Berklee College of Music students who I've seen put on a dazzling show somewhere not too far from campus in downtown Boston. In this case, she and her band Latin Breeze dazzled the crowd in the outdoor pavilion within the Boston Public Library in Copley Square. The Puerto Rican flutist and her bandmates, all of whom came from various regions of Latin America, all succeeded in transporting the crowd from the cold of New England (not so bad in August, though, I guess) and down to the warmth and marvels of south of the border. I send un gran saludo to Kristalis and wish her the best as she completes her master's degree in flute performance at the Boston Conservatory at Berklee.
What's something you've learned from working as a music journalist?
Josh Weiner: I suppose that, when we're kids, we all dream of someday becoming rock stars. But after interviewing tons of musicians for Atwood over the years, my impression is that many of them are "indie by choice." They're wary of the perils of fame and aren't so concerned with selling out Madison Square Garden one day or anything. Instead, they're perfectly content with recording in their home studios, playing at 9:30 Club-sized venues and such. Very many of them are DJ/MC/singer etc. by night and something else by day– data engineers, construction workers, and so on. As an Atwood writer, I've gained tons of interesting insight into the various lifestyles that musicians can lead all while making time to pump out their craft.
What're your favorite moments covering music? Can be from interviews, reviews, in-person events/shows, anything.
Josh Weiner: For me, it's always super rewarding to see an artist perform live after having interviewed them for Atwood (and sometimes in the opposite order). Some examples of that include: Ayla Valentine at Brighton Music Hall; Juice at Boston Calling; Peach Tree Rascals at Lollapalooza; and W&W and Dom Dolla at Big Night Live. Soon, I'll be adding Iration at the House of Blues to that list, which I'm excited about – they were one of the artists I'm most happy to have discovered through my work with Atwood.
If you could ask one question to any artist or band, who would it be and what would you ask?
Josh Weiner: I'd go back to the late '90s and ask the Fugees, "Hey guys. I know you're going through some personal disputes and all, but any chance you can set your differences aside and get back to recording some new music? I'd love to see what sort of awesome follow-up to The Score you can come up with!" Asking that could have had some Back to the Future-style altering of hip-hop history, potentially!
What are you most looking forward to this year, music-wise?
Josh Weiner: 2023 is being promoted as hip-hop's 50th birth-year, because of the turntable-heavy block party that DJ Kool Herc threw in the Bronx on August 11th 1973. While you could also make a case for other points in time as being when hip-hop was born (the release of "Rapper's Delight" in September 1979, for example), and argue equally well that the genre doesn't have any one moment of birth, I certainly haven't minded the considerable amount of hip-hop-themed anniversary festivities that have taken place throughout 2023 so far, and am looking forward to whatever ones the remaining four months of the year may have in store.
The upcoming one that I am most excited for is LL Cool J's The F.O.R.C.E. Tour, which I have my ticket to see in Boston in November. It's LL's first headlining tour in 30 years, and The Roots, DJ Jazzy Jeff and DJ Z-Trip are coming with him. A variety of old-school performers have popped up alongside them on various dates of the tour, and the ones scheduled to appear in Boston are Queen Latifah, Slick Rick and Doug E. Fresh. It should be an awesome homage to hip-hop history, no matter how many years old you consider the genre to be at the moment.
Can you please explain why you chose the top 5 songs on your playlist?
Josh Weiner:
"Lose Yourself" by Eminem. My favorite song by one of my very favorite artists. I surely have listened to this song 1,000+ times over the last 20 years and its ability to get me crazily pumped up has never faltered.
"Dani California" by the Red Hot Chilli Peppers. This is the song that first introduced me to the Peppers back in 8th grade, and it remains one of my favorites of theirs. I didn't get to see them in concert over the 16 years that followed this song's 2006 release… but now I've seen them twice in the past year! Patience is indeed a virtue.
"Levitating" by Dua Lipa. In 2020, this is the song that made lockdown life more bearable. In 2021, it was the song that convinced me that society was getting back to normal when I saw it performed live on the streets of NYC. In 2022, it's a song I got to see performed in concert three times. In 2023, it remains one of my favorite songs.
"Homecoming" by Kanye West & Chris Martin. As a big Kanye West fan, this is still one of my favorites of his. Plus, when you actually get to see a July 4th fireworks celebration in Chicagoland (as I was able to do in Evanston this year), hearing the line, "Baby, do you remember when fireworks at Lake Michigan? Now I'm coming home again!" really brings some shining visuals to your mind.
"How Much A Dollar Cost" by Kendrick Lamar. This and "Alright" are my two favorite songs from K. Dot's landmark work, To Pimp a Butterfly, and since I've already sung the latter's praise in our recent hip-hop roundup piece, I'll reserve the space here to give the former a shout-out. "How Much A Dollar Cost" has to be one of the most moving and lyrically intricate songs in Kendrick Lamar's whole catalog– a body of work, I would argue, is just about unsurpassed throughout the lores of hip-hop at this point.
— — — —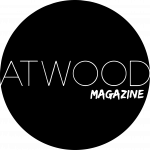 Connect to Josh Weiner on Instagram!
 © 2023
:: Stream Josh's Playlist ::
---