Recommended If You Like: CHVRCHES, Phantogram, Broods
— —
Our fantasies are magical: They are our escape from the everyday and our hope for tomorrow – a means by which we can at least attempt to control the fate of our lives. The provide solace in the moment, and give us goals to work towards. Newcomers vverevvolf (pronounced "werewolf") harness the intoxicating allure of our dreams on their debut "Cruel Games," a seductive song about personal endeavors, change, and determination.
It's the middle of the night
and I forgot how to forget
the empty feeling by my side
the empty feeling in my bed
I thought by now it'd be gone
that's what everybody said
I wish I knew it all along
I'd run forever and again
I'd run forever and again
"Cruel Games" – vverevvolf
---
Atwood Magazine is proud to be premiering the music video for "Cruel Games," vverevvolf's alluring debut single and the first offering from their upcoming EP, Electric Blue. Consisting of lead singer Kelsey LaRae and singer/songwriter/producer Dylan Gallagher, Berkeley, California-based vverevvolf offer a sultry synthpop that rests calmly within the balance of light and dark textures, "indie" and "pop" stylings, and so on. The duo proudly draw inspiration from "'80s horror iconography, bubblegum pop, and shitty exes."
A pulsing electronic beat opens onto a reflective scene as "Cruel Games" commences. Kelsey LaRae's poetic entrance sets the tone: "It's the middle of the night, and I forgot how to forget," she sings. Her  voice is confident and smooth, a fresh burst of light despite the artist's depressed demeanor. Her sheer vocal prowess alone is enough to enrapture a crowd: Twisting and turning through powerful emotions, she locks into the moment, fully engulfing both herself and vverevvolf's audience in incredible imagery.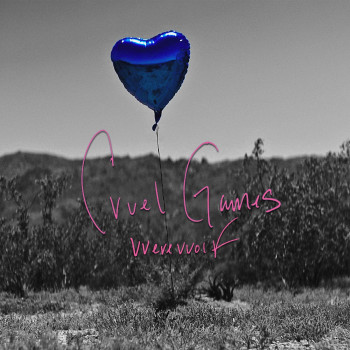 let me in on your cruel game
and show me how to play
you do it better
but I'll give it a shot anyway
even If there's hell to pay
promise I won't run away
you do it better
but I'll give it a shot anyway
"We debuted with 'Cruel Games' because it was the first song we ever recorded, and it felt like the most honest introduction to the personality of our band," the duo share. "On top of that, the song is the middle track on our EP, Electric Blue, and falls right in the middle of the heartbreak-to-recovery narrative laid out in the course of those five songs. It feels like a good entry point to the theme of the EP as a whole."
vverevvolf paint a vibrant synthpop tapestry, but their layers are subtle and tasteful: The song never loses itself in itself. Meanwhile, video director Marshall Rogalski creates a dynamic pseudo-story to accompany the song, capturing LaRae and Gallagher in separate, but similarly solitary situations, each individual caught up in their own headspace.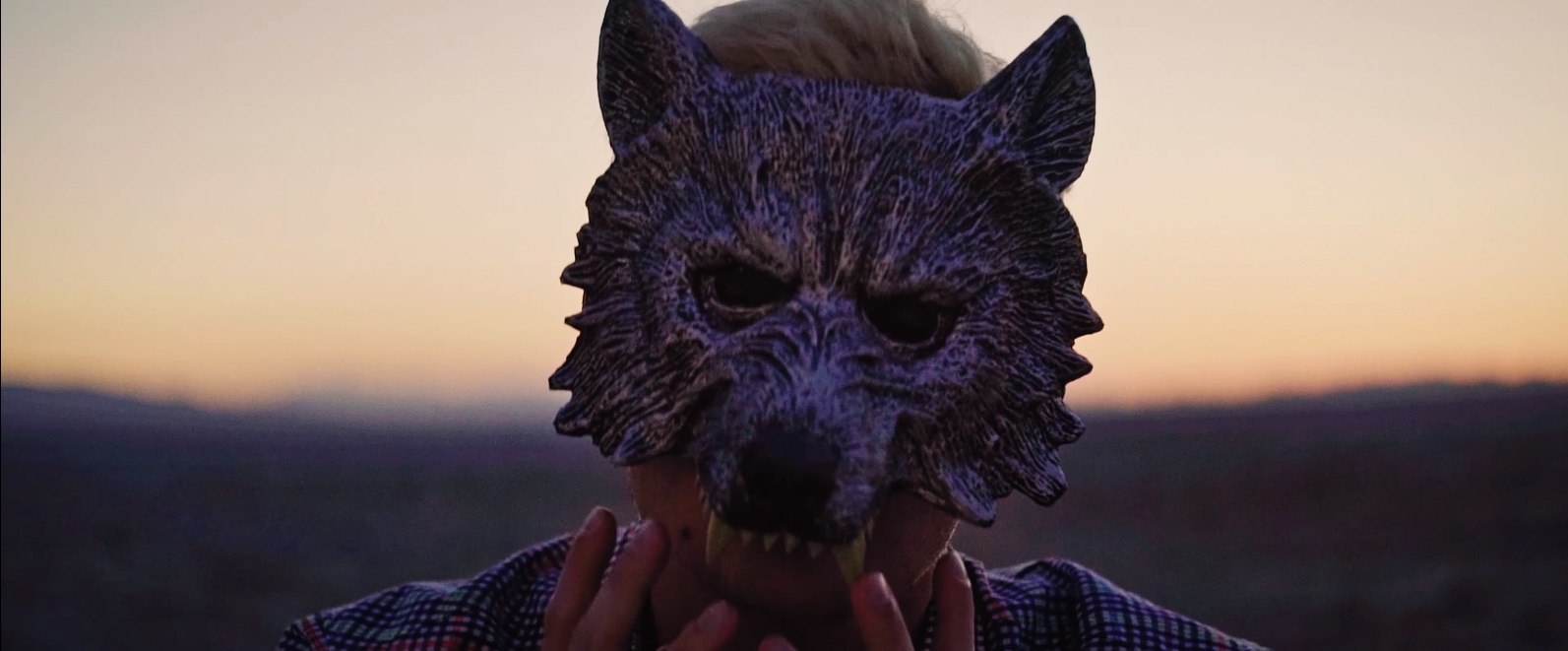 Deep blues help make beautifully vivid scenery all the more exciting, while a mysterious individual in a werewolf-masked keeps us wondering. "The video for 'Cruel Games' is all about trying to reconcile grandiose dreams with an average reality," the band explains. "We wanted to juxtapose the mundane and often lonely nature of day-to-day life with the fantasies that allow us to escape it. In this case, our fantasy is the music video itself — a daydream drenched in blue, where we can sing, dance, and carry ourselves with the confidence of pop stars. When we meet "for real" at the end of the video — on a cliff overlooking the San Francisco Bay — the fantasies are over; we're ready to make them our reality."
tell me the heartache is a gift
better than nothing, anyway
or stanch the bleeding with a fist
it's worse no matter what they say
I never knew that I could lose
I never knew it was a game
I'll wear the title like a bruise
I got nobody else to blame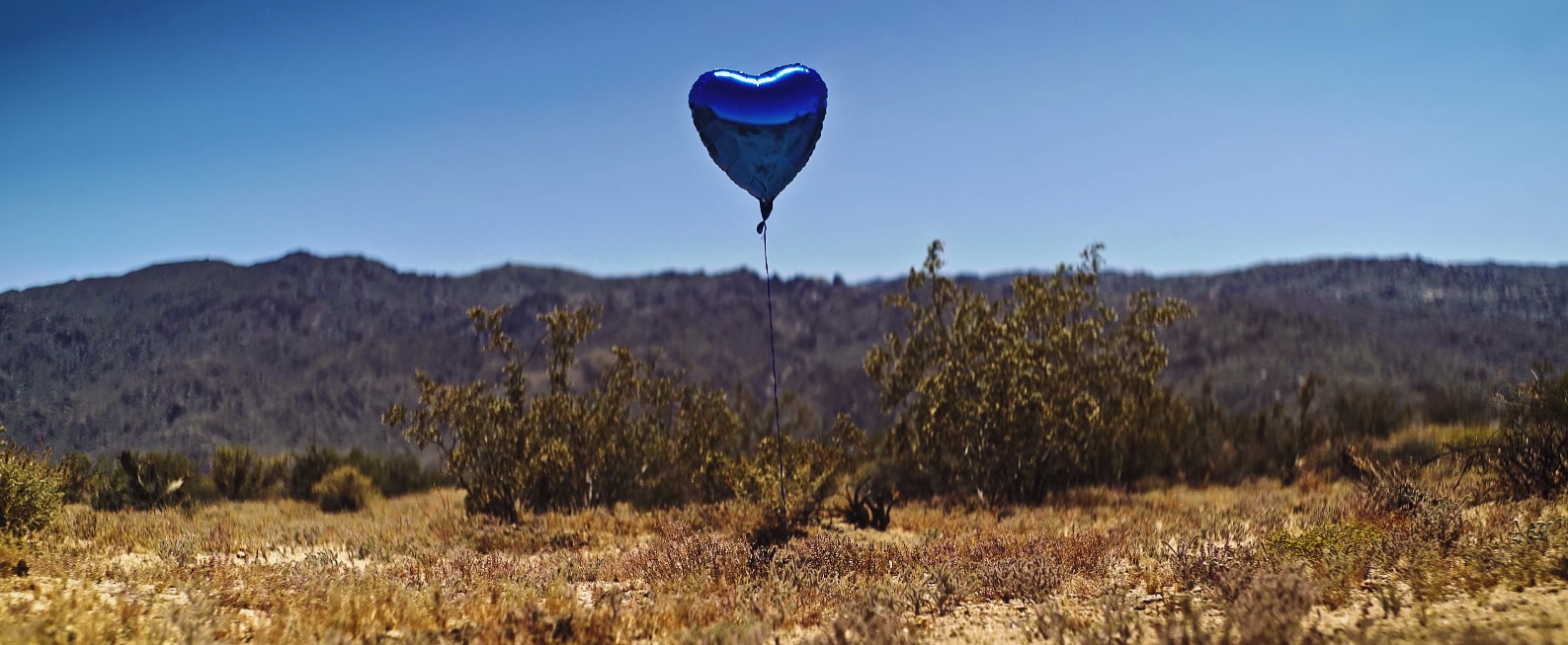 "Cruel Games" is about being drawn toward some special, invisible force – an entity more powerful than ourselves; something we can believe in. We feel the pull of the wild in vverevvolf's words as we watch it unfold on-screen, and just like that their desires go from utter fantasy to within the realm of possibility. Thus, while this debut comes from a dark place, it exists as a reminder that we can make our dreams come true.
Enjoy vverevvolf's "Cruel Games," exclusively on Atwood Magazine!
— — — —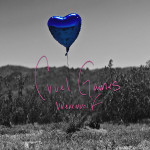 photo © Marshall Rogalski
:: Listen to vverevvolf ::