Soulful, stirring, and seductive, Charlotte OC's sophomore LP 'Here Comes Trouble' is upheaval manifest: An intimate outpouring of passion and pain finds the singular British talent dwelling in the throes of life, navigating her way through turmoil's turbulent depths with a beautiful, dramatic, and moving soundtrack to the human spirit.
Stream: "Mexico" – Charlotte OC
---
In the space of two months, everything that had once been, was no longer. My heart had been broken in a way I could never have imagined; the kind of heartbreak you can never really prepare yourself for. It felt like trouble was waiting for me around every corner, following and eventually consuming me – then the trouble was me: I became a danger to myself.
Soulful, stirring, and seductive, Charlotte OC's sophomore LP is upheaval manifest: She truly could not have chosen a better album title. An intimate outpouring of passion and pain, Here Comes Trouble finds the singular British talent dwelling in the throes of life, navigating her way through turmoil's turbulent depths with a beautiful, dramatic, and moving soundtrack to the human spirit.
It's a raw reckoning – a powerful record of resilience, inner strength, and overcoming our demons – and we can't get enough if it.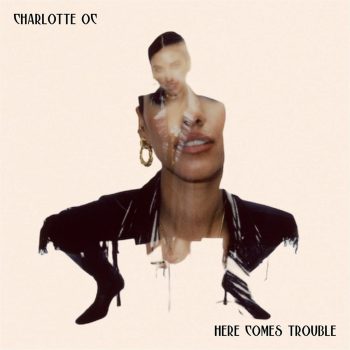 I've not been to hell and back before
Not what I expected, not at all
To my surprise I met you at the door
Crucify me, let the tattoo fall
'Cause I saw heaven when you left me
Tears dropped all around me
And I could drown in your waterfall
Released October 15, 2021 via Embassy of Music, Here Comes Trouble presents Charlotte O'Connor at her worst, and at her best: The emotive follow-up to 2017's Careless People and last year's acclaimed Oh the Agony, Oh the Ecstasy EP finds the British singer/songwriter submerged: Living in darkness, wrestling with her demons, and trying – at least at times – to make her way back from the brink of self-destruction. Born out of a period of loss and chaos, Here Comes Trouble's music is nuanced and reflective, complex and compelling: Every moment a smoldering explosion of emotion-laced, R&B/soul sound.
"I wrote this record last September when we got out of the first easing of lockdown," Charlotte OC tells Atwood Magazine. "Two days before I found out my father had been diagnosed with Stage 3 cancer, and a month before that my boyfriend at the time broke up with me. I wrote this album full of anxiety and sadness, if I'm gonna be completely honest. But I couldn't have done it without the help of my producer (Couros), his lovely girlfriend Xen, and the co-writers I had involved… They picked both me and this album from the depths of darkness and helped me expel the demons into my work"
Delving deeper, she explains, "In the space of two months, everything that had once been, was no longer. My heart had been broken in a way I could never have imagined; the kind of heartbreak you can never really prepare yourself for. It felt like trouble was waiting for me around every corner, following and eventually consuming me – then the trouble was me: I became a danger to myself. It was like I was cursed. This resulted in me partying too much, not sleeping, hardly eating and smoking like a chimney. Self destruct mode, activated. I felt totally lost in space and nobody could bring me back to earth. Through this dark time, I was forced to acknowledge things about myself, and sometimes not in the most positive way. This is me self-deprecating, this is me standing up for myself, this is me madly in love, horrifically heartbroken, angry, this is me praying to a god I don't believe in about a life I couldn't lead, because I had nothing left to lose."
---
In the space of three months last year, my three year relationship ended in a really horrible way, my grandma passed away and I found out my father had cancer and some more unfortunate events. Every corner I turned there was trouble waiting – It just felt endless and very surreal.
Speaking to her artistic vision and the actual recording experience, O'Connor is quick to open up about the difficulty of this particular process, and the impasses she experienced along the way. One doesn't simply "write" down their painful experiences, and get it all out at once – although that certainly helped her navigate certain moments.
"I've written many songs over the years and a lot of them sound different in a lot of ways… I think this was me trying to figure out who I was, and eventually I just felt even more confused. I got so bogged down on having to be cohesive, that it stunted my writing and made it really unenjoyable. I also wanted to make sure I was saying something with this record. I've maybe sometimes been influenced to dumb things down but my life was hitting an all time low and I had no room to be elusive or " cool" – I just needed to be me, and i've never really been cool. When the lockdown happened I had some time to reset, and along with that a few unfortunate events got thrown into the mix and I think it pulled something out of me. I honestly felt free to be me. I think what I also realised is that we are all many sounds/versions of ourselves and not one person is just one thing and every song on the album shows every single side to what I like sonically."
From the harrowingly vulnerable, gutting album opener "Bad Bitch" and the hypnotic "Here Comes Another," straight through to the record's expressive final tunes "Such a Shame" and the heartbreaking acoustic elegy "Inevitable," Here Comes Trouble delivers an intensely visceral, candid look at life unabridged. Each of Charlotte OC's twelve songs is an emotional moment of truth filled with smoldering sonics and her own breathtaking, soulful singing: Whether she's in a state of longing (as on the bittersweet reckoning "Forest," or the insatiably catchy, driving tune "Mexico"), one of intense introspection (like in "Working on It"), or unabating sadness and pain (see "Where Do We Go" and "Bad News"), O'Connor manages to dazzle, enchant, and light a fire inside of her audience.
---
"I think when I wrote 'Here Comes Another,' 'Working On It,' and 'Centre of the Universe'….I just felt proud – sincerely excited," she says. "I would stand by those tunes no matter what. If somebody told them they didn't like them, I'd tell them to do one. I started 'Here Comes Another' in Blackburn, and to hear it in its full form with help from the wonderful Tristan Landymore and Couros… I just remember thinking, 'I love this so much, from the bottom of my heart….I love it.' I think I will always relate to that song as well, no matter how old I get… I'll always make my demons my friends…however, I'm working on it!"
She adds that her favorite lyrics come from the songs "Working on It" and "Forest":
"I'm sorry if it seems like I wasn't listening, but there was a reason, it's cos I wasn't listening but I'm working on it" – "Working on It"
"There's a beauty that I see in you that is blind to your eyes" – "Forest"
---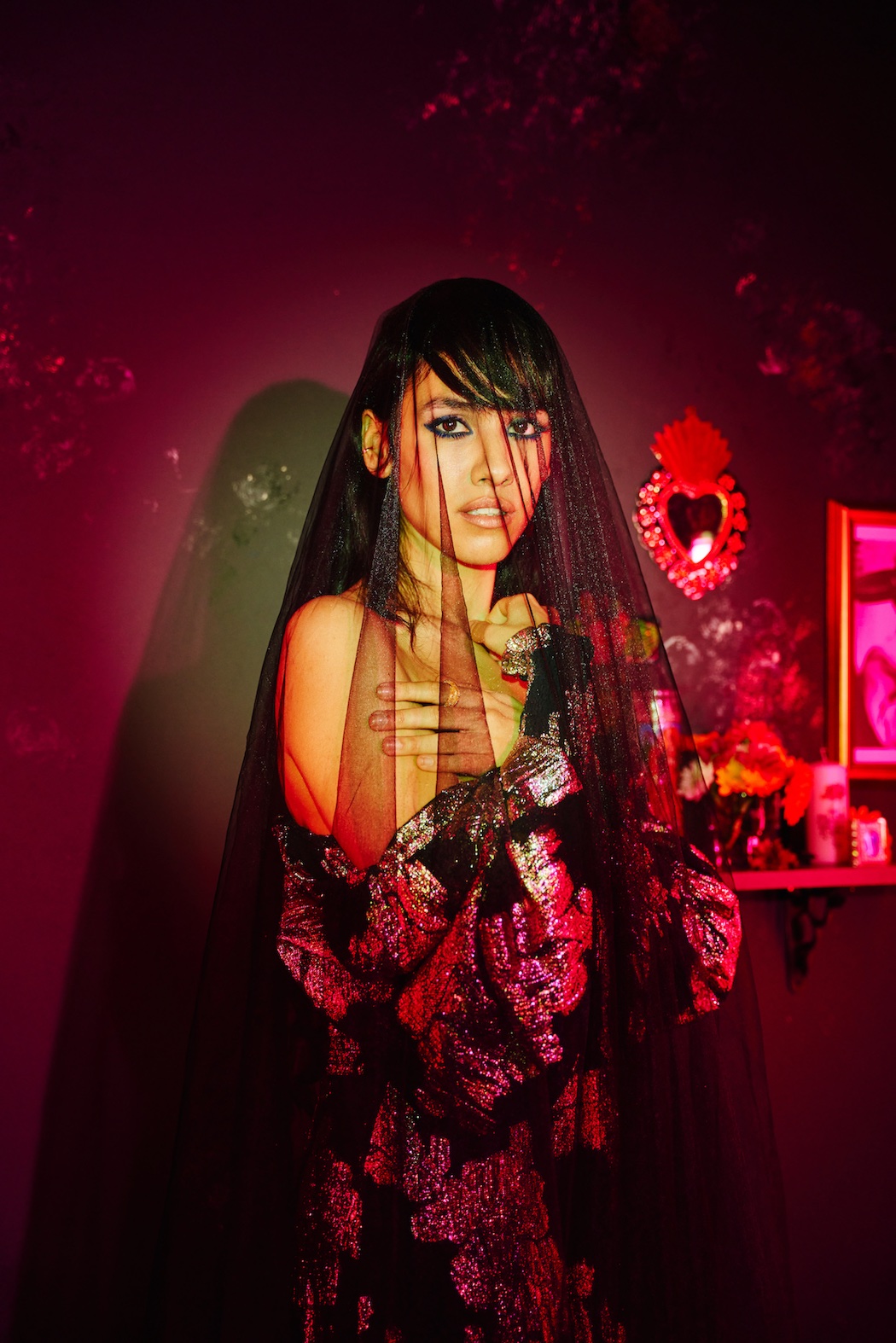 If anything can be said of Charlotte OC at this juncture in her career, it is that with the help of a few special friends, she created something truly magical.
O'Connor transforms her pain into beauty throughout Here Comes Trouble, and while that pain doesn't just melt away in song, it does give her (and us) the chance to make sense of it all: To seek deeper understandings from those darkest life experiences, uncover what they mean to us, and hopefully move onward and upward in this world. When there's no denying the upheaval around you and within you, the best thing to do is let out – and O'Connor has done that twelve times over, letting her feelings flow freely with remarkable vulnerability, honesty, and passion.
"I hope it's a record you want to listen to all the way through for years to come," O'Connor shares. "I hope that my songs bring you comfort but also I hope they make you feel uncomfortable, because this came from a real place. And I don't think music should always be an easy listen." Experience the full record via our below stream, and peek inside Charlotte OC's Here Comes Trouble EP with Atwood Magazine as the artist goes track-by-track through the music and lyrics of her stunning sophomore album!
— —
Stream: 'Here Comes Trouble' – Charlotte OC
:: Inside Here Comes Trouble ::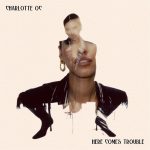 — —
Bad Bitch
This song was born after one of the most horrific meetings I've ever had with an A&R. After an hour and half of sitting in his office listening to him big me up then drag me down, whilst contradicting himself in every other sentence, i left the meeting feeling like I'd been hit by a bus. I went to a bar on the side of the river in berlin and me and my manager bought a bottle of fizz and i sat there in the most heaviest state of confusion, crying and laughing. I couldn't quite figure out what had just happened. i've been to a lot of a&r meetings but this one was that bad…it was impressive. I drowned my sorrows and a couple of days later I flew back to the UK AND turned up to see my producer Couros. I explained my state of mind through this bizarre encounter. I wanted to explain where my brain went that day, when i was sober and the drastic change of when I'm intoxicated I went from overly insecure, doubting everything about myself to overly confident. there was middle ground. its was one or the other. The verses are me in a sober state and the chorus takes you to me being smashed and feeling myself and taking zero bullshit. It's one of my favourite songs on the album so he did me a favour (he's still an idiot though).
Here Comes Another
In August 2020, my world fell apart. I started drinking a lot, not eating much ,smoking like a chimney and just not looking after myself at all. i lost control of everything and there was nothing i could do. After a night out where I drank so much I forgot about all the shit that was going on, I got into bed in the early hours of the mornings and I was alone with my thoughts. It honestly felt like three demons were sitting on the end of my bed going over all the things that had gone wrong, all the things I'd lost and all the things i couldn't change. I'd let them in and I couldn't make them leave. It was unbearable. I think everybody has had this moment and I wanted to capture it.
Forest
"Forest" was in the first lockdown, and I started watching after Life by Ricky Gervais and I got incredibly overwhelmed with how scary it is to fully love somebody. To meet that person who you create all these memories with , that person who you can't imagine ever not being there, or even having this with any other connection like this with another human. And then I realised that in love, you will always have to say goodbye, whether its because of a break up or a life ending. I was missing my boyfriend as we couldn't see each other for a long time during lockdown so I wrote this song for him in Blackburn. I list all the things that will forever remind me of him, my favorite memories of him and I and my admiration for him, in hope that if one day anything was to happen he would know how I felt about him. I was also feeling like i was losing him, so i wrote this to remind him of me.
Bad News
Still in the depths of my anger stage of the breakup. This song goes through how I felt for the last 9 months of my relationship to when it ended and realising it was a recipe for disaster.
Centre of the Universe
When I was younger (13), I was convinced that the world had been made for me and i was the lead character. Everybody I met was there for me. I used to look at the window in the car and look at the moon and think it was following me because I was that special. I also had a conversation with my dad when I was younger where he was letting me know in a very sweet way that everybody one day will die. i remember thinking that i would somehow dodge death, again because i was so special…nothing can touch me. Until one day at school, my friend expressed she had the exact same thought process. Needless to say, the world as i knew it drastically disintegrated into a million pieces as i watched the spotlight i had painted above my head turn off. I had to start again, i had to realise that i wasn't special, i wasn't the lead , everybody is the same and i certainly wasn't going to somehow not die When i did get my head around it, i felt myself becoming more empathetic and just a better person. I wanted to talk about this because it was such a brilliantly stupid and profound moment in my childhood and im sure ( i hope) some fellow narcissists can listen to it and relate.
Mexico
I wrote this song when my boyfriend was away with work and we weren't speaking much. i missed him a lot and wasn't getting much from him, so this song is what i wished he was saying to me, but in reality he wasn't saying a lot.
Working on It
I had the pleasure of working with two lads from one of my favourite bands, The Howl and the Hum. We sat down in Couros's studio and just started chatting about random stuff, then all I can remember is telling them about this list I had made. When any normal person would make this kind of list you've meant to write down all the things you're grateful for, but instead i wrote down all the things i didn't like about myself. Not the most positive thing i've ever done for myself however it brought this song to life. I was in a strange mood the day we wrote this and pretty low but making this song was Probably one of my most favorite writing experiences and i couldn't have done it without Bradley, Sam, and Couros.
Blue Boy
I was getting pretty sad about writing angry songs about the breakup, so I wanted to show a timeline of where it started and how it ended. The love I felt with this person was overpowering and all consuming and I lost myself completely trying to hold it and myself together. But I needed to say that no matter what i'll always think of this person with the biggest amount of love.
Replica
I wanted to write a song that captures that moment of meeting somebody who brings you back to life and makes you remember what it feels like to be excited and special again.
Where Do We Go When Our Time Is Over
10 years ago, I lost my uncle. He was such a huge part of my family's life and my mum's best friend. When he died, the world lost its sparkle and so did we. I wrote this song after he visited me in a dream for the first time. I could smell his perfume and I could feel his skin when he touched my hand. It was crazy and a bit too real for me to get my head around. He told me he couldn't stay long but he wanted to let me know he was ok and told me to stop crying.
Such a Shame
I wrote this song whilst i was going through the anger stage of the worst breakup i've ever had. I had waited for so long for the person I loved to show me some form of affection. And just when I had enough, they gave it to me. It's that moment of realisation that whatever you've just gone through was not good enough and I deserved better. I felt it was all a little bit too late. And that was such a shame.
Inevitable
This was the hardest song I've ever had to write. Near the end of August my family and I had to deal with some very difficult news about my dad having cancer. I was meant to be traveling down to London the next day to make the album. We didn't know what stage the cancer was at, all we knew is that it was cancer. Hearing that word attached to somebody you love is a feeling I can't quite put into words. On the tube on the way to the first session, i was crying uncontrollably not knowing how i was going to even let them know the news, in fear of making anybody feel uncomfortable and also how i was even going to say it not dealing with the news myself. Whilst these thoughts were going through my head, i started writing down all the things i felt, it almost felt like a prayer. This was the first song i wrote that month and i could not have done it without carys and couros. My beloved father passed away recently – so this song is dedicated to John O'Connor – the best Daddy a girl could ask for.
— —
— — — —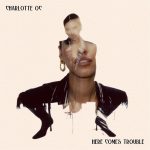 ? © Jamie Noise
:: Stream Charlotte OC ::
---
---