Atwood Magazine sits down with Clinton Clegg of The Commonheart to talk hometown pride and the creation of Pressure, the band's sophomore studio album that is packed with soul, depth and just a little bit of funk. 
Stream: 'Pressure' – The Commonheart
---
Soul, like love, air or joy is something that is invisible to the eye. It is something that can't be bottled up, sold or manufactured. You either have it or you do not. And the only way to know what it is, is to experience it for yourself. It cannot be described, and it cannot be faked. The Commonheart embodies soul in its purest form. A 9-piece band that has enough of it to power a city. Soul is who they are, it's what they bring to their live show and it's what they've been kind enough to share with the world. They've captured it to its fullest with their sophomore album, Pressure (August 16, 2019 via Jullian Records), self-described as their "most potent and purposeful dose of grittily redemptive rock n' soul." And that's exactly what it is.
Atwood Magazine had the pleasure of sitting down with The Commonheart's frontman, Clinton Clegg, who has as much soul in his voice as he does in the passion with which he speaks about Pressure. From life on the road to honoring the loss of a loved one, Pressure follows the trials and tribulations of a band catapulting to success and the inevitable change that begets that success.
We also talk a little bit about Pittsburgh pride.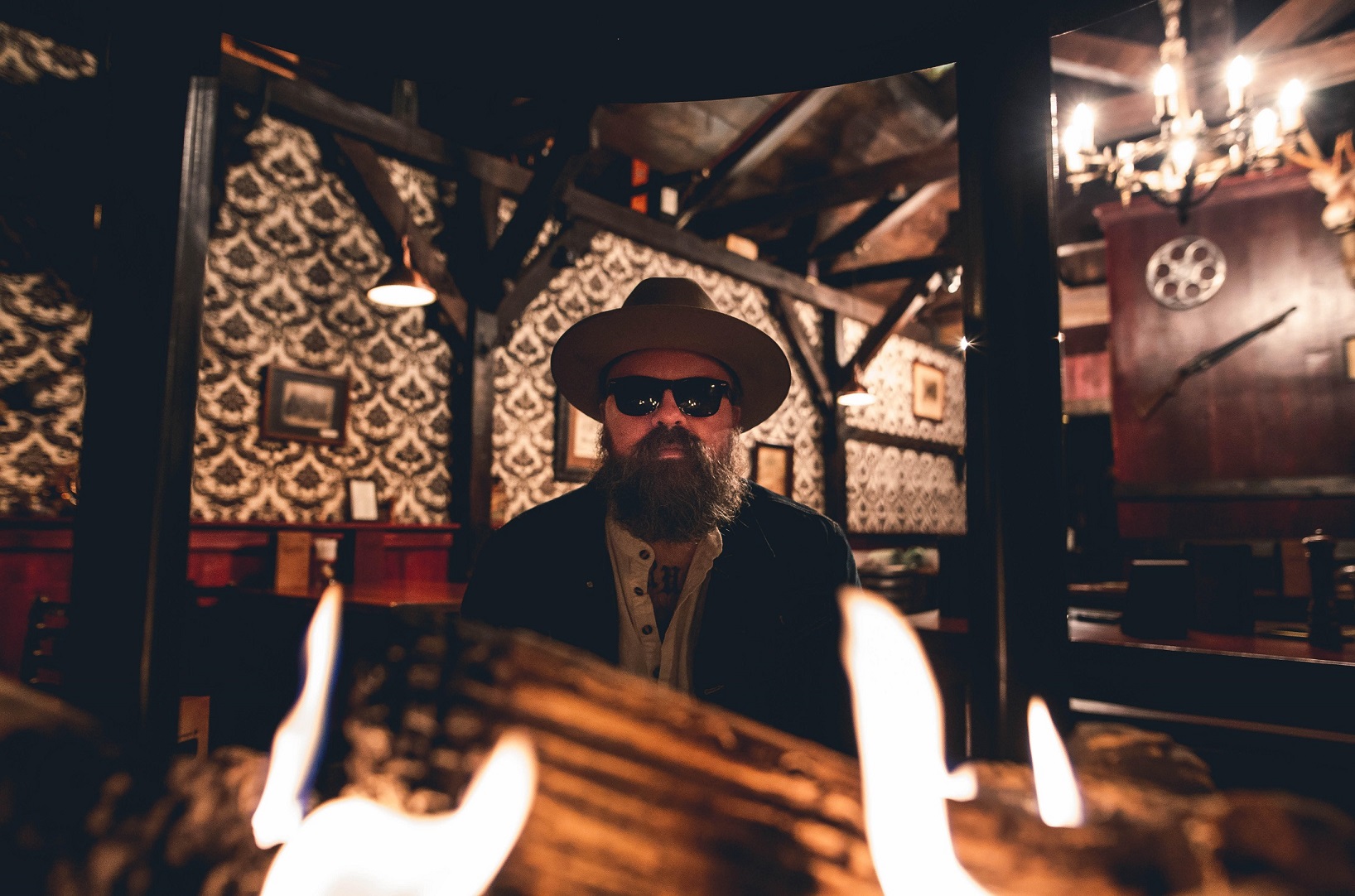 A CONVERSATION WITH THE COMMONHEART
Atwood Magazine: Let me start off by saying Pressure is an incredible album. Start to finish I mean you can tell the care that went into crafting each of these songs musically and lyrically.
Clinton Clegg: Thank you. I appreciate it.
This is your first album since 2016 – what did it take to get to creating this new record? How was it approached differently or the same as Grown.
Clegg: Yes, so there were a few things. We were going through some member transitions. As we started to tour more, the band naturally wasn't working out for some people. So, as we brought new people in we started writing and working together a little differently.
When we actually got into the studio our producer Jeremy McDonald really helped us change the way we approached the songs. With so many people in the band sometimes we would find our songs would be too busy and full with all the instrumentation. He kind of broke us down and got us back to hearing the songs again as they should be – worrying less about instruments and focusing more on the songs themselves. With his influence and help we really got to the core of each song, which we really felt good about.
That makes a lot of sense, which brings me to the song "Wait" that song definitely has a simplified, toned down feel, but still with so much depth. And I know that was also one of the singles you put out for this album. Tell me more about that one.
Clegg: An interesting part of this record is that some of the songs are really old. Literally "Cant Forget You" is the first song I wrote for The Commonheart. So, some were old and some were newer and really underdeveloped. This was the case of "Wait," which was completely unarranged when we went into the studio. We had the verses and choruses all mapped out, but we really didn't know how we wanted it to sound.
One of my favorite songs of all time is "Stand by Me" by Ben E. King. I love how the base line is kind of the most iconic part of the song musically. I always wanted to make a song like that so we kind of used that as the inspiration and started to run with it from there and this is where we got with it. That was all within the week and a half that we were in the studio that we put that song together.
Amazing. I feel like "Show Me The Light" is a perfect introduction to The Commonheart – it's explosive, it's soulful, and it captures who you guys are as a band – did that factor into choosing it as song one or am I reaching?
Clegg: No, you're spot on. We thought about it that way – it actually was the first song in our live set for about a year and we just felt like it was such a good way to introduce what we're trying to do on a stage and on a record – just kind of come out blazing. A big influence on that song was Sly In The Family Stone, another large ensemble band with a driving soulful vibe.
I feel like the whole album captures the live show because you guys are definitely one of those bands that comes alive live – it's awesome that you capture that in the album as well.
Clegg: Thank you – we tried.
"Best Hold On" is probably my favorite song off of the album. It is so funky and fun – Is that one of the old ones? One of the new ones? How did you guys get to that one?
Clegg: That is a newer track. That song came when we first started hitting the highways pretty hard. It came around live when our new bass player Anton Defade came on board. He's just got so much funk in him. That song actually used to have more of a rock tone overall, but he came into the band and did the Jaco Pastorius thing underneath and we were just like wow. And live it's so much fun to get funky on it. It's a little bit out of what we're doing but at the same time it's totally what we're doing. It's what we grew up on, it's what we love. The song and lyrics are about all the craziness of the new travel schedule and new goals of getting all over the place. We're just trying to hold on to the ride and enjoy it.
That's great. Being from Pittsburgh I know you guys as probably the biggest band in the city – what was it like to kind of hit that moment where you weren't just a Pittsburgh band, but you're a band successfully touring the country?
Clegg: We're always a Pittsburgh band and I say that lovingly. That's one of the things that I pick up the most about traveling – how much Pittsburgh is still in our lives in every city we go to whether it's California or Texas. Pittsburgh always shows up and there's never a show that goes by that I don't get a hug from a Pittsburgher. It's crazy that way but getting out there has been really good – our message holds its own everywhere we go. We're just trying to spread our message of positivity by uplifting people with a show, and I think it's landing with people. It's been really good out there.
The Pittsburgh thing is unbelievable though, if we announce we're going to be in Seattle our inbox blow up with messages offering us places to stay.
Don't you love that? It's like how there's a Steelers bar in every city.
Clegg: Oh, I love it – it's the best thing – every city we always try to go to the Steeler bars.
Back to music. Tell me about your favorite song on the record and your favorite song life.
Clegg: Oh, good question. My favorite song on the record is "Memory." It's the ballad on the record it's a very throwback sounding tune, but the meaning behind it means a lot to me. It's an old song, and when I originally wrote it, it didn't really have a meaning to it. For a while I just knew it had a strong concept and strong lyrics, but I didn't really know what it meant to me. Then, two years ago I lost my sister and that song kind of became hers, because when she passed we were in the studio recording that song.
That day we turned off all the lights in the studio and did it live with me and the band – the whole experience of that was just incredible – it was a really strong uplifting emotional experience that will stick with me forever. It gave the song so much more meaning for me.
We both fell silent for a minute – allowing the weight of his story and the memory of his sister to sink in, before picking back up to finish our conversation.
Absolutely – you did it for her and now it's there forever which is amazing. How about your favorite song to play live.
Clegg: We had never played "Mind Made Up" live until this past weekend. It's a little off what we do and has a little more of a psychedelic feel. Just this past weekend we started running it and getting it prepared. We did a little party here at Club Café in Pittsburgh for friends and family to kick off the tour – we'll come back and do Stage AE in November to really send it home, but when we did "Mind Made Up" live it really felt so good. That was the most fun I've had playing a song live in a while.
Also "Show Me The Light" too, that song gets me in the mind frame for the entire set. When we open the set with that it's like here we go. So I guess It's kind of a tie between new and old.
Thank you so much - this was great.
Clegg: Thanks Kelly I really appreciate your time and great talk – we'll talk soon.
Clegg and The Commonheart commence on a tour across the country starting September 1. Listen to this album, experience the soul, and then go see them live and let it smack you in the face. We were honored to have the conversation, and so look forward to hearing more from this band.
— — — —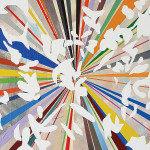 ? © Justin Boyd
Pressure
an album by The Commonheart
---
:: The Commonheart 2019 Tour ::
* w/ Clint Breeze || ^ w/ JJ Grey & Mofro
Sept 1 – Westport, CT – Levitt Pavilion – Blues Views & BBQ
Sept 10 – Athens, GA @ Georgia Theatre ^
Sept 11 – Wilmington, NC @ Greenfield Amphitheater ^
Sept 12 – Charlotte, NC @ The Evening Muse
Sept 13 – Nashville, TN @ Cannery Ballroom
Sept 14 – St. Louis, MO @ Blueberry Hill
Sept 15 – Omaha, NE @ Slow Down
Sept 18 – Boulder, CO – eTown Hall
Sept 19 – Fort Collins, CO @ Hodi's Half Note
Sept 20 – Steamboat Springs, CO @ Schmiggity's
Sept 23 – Bozeman, MT @ The Rialto
Sept 25 – Missoula, MT @ Top Hat
Sept 26 – Spokane, WA @ The Bartlett
Sept 27 – Seattle, WA @ High Dive
Sept 28 – Portland, OR @ The Jack London Revue
Oct 2 – Sacramento, CA @ Harlow's
Oct 3 – Oakland, CA @ The New Parish
Oct 4 – Crystal Bay, NV – Crystal Bay Club Casino
Oct 24 – New York, NY @ Mercury Lounge
Oct 25 – Philadelphia, PA @ World Café Live
Oct 26 – Washington, DC @ Gypsy Sally's
Oct 31 – South Burlington, VT @ Higher Ground
Nov 1 – Somerville, MA @ ONCE Ballroom
Nov 2 – Fairfield, CT @ StageOne
Nov 9 – Pittsburgh, PA @ Stage AE
Nov 14 – Chicago, IL @ Schubas Tavern
Nov 15 – Cincinnati, OH @ Taft Ballroom
Nov 16 – Indianapolis, IN – Hi-Fi *