Fresh off the critical success of their 2018 album, The 1975 strike out in a bold new direction on "People." You may not be ready for it.
Stream: " People" – The 1975
---
When you think about The 1975, what comes to mind? Glittering '80s arena pop? A 2010's response to Radiohead's OK Computer? Coachella fashion and face paint? Toss all those notions out the window.
It's been less than a year since the band dropped their critically lauded album A Brief History into Online Relationships, but already the Manchester quartet are back at it. A month ago, they teased the upcoming release of their follow-up Notes on a Conditional Form with a five-minute eponymous track (a trend fans may be familiar with) that preaches action for our society's present climate emergency. Though mostly a sound bite from a speech given by sixteen-year-old climate activist Greta Thunberg, the ambient backing track promised more of the same. Airy, synthesized soundscapes dwarfing the listener in their sublime scope. Some have blamed it on pretension (not the least lead singer Matty Healy himself), but it's spelled smashing success in a time when few young rock bands can reliably sell out arenas.
Yesterday, The 1975 swung a sledgehammer through those expectations. Their new single "People" — the first honest to goodness "song" released from the forthcoming NoaTF — sees Healy and company jettisoning pretty much everything fans know them for.
It's a hardcore punk song.
Take a minute to let that sink in. Bursting with loud, crusty guitar, straight-forward chord work, and Matty straining his vocal chords to a frayed howl, it sounds more like a Thursday night matinee at 924 Gilman than a lead single from a band that once notably claimed, "We are not a rock band."
---
Wake up, Wake up, Wake up!
The opening cry of "People" smashes headlong through the complacency of those expecting just another 1975 joint. Viewed as a companion piece to last month's "The 1975," it acts as a sucker punch following that track's urgent, immediate setup. If the new album is supposed to be about disruption, this is how to do it. The band shifts their sonic formula so drastically that it demands attention.
We are appalling and we need to just stop watching shit in bed
And I know it sounds boring and we like things that are funny
But we need to get this in our f*cking heads
The economy's a goner
Republic's a banana
Ignore it if you wanna

As a delivery medium, it makes sense that The 1975 chose to beef up their sound with hardcore punk stylings. For a long while in the late-70's and 80's, punk was the sound of disruption. Working class blokes (or dudes dressed for the part) spitting their grievances atop raw power chords and unspooled aggression. It perhaps feels even more immediate in today's world of produced beats and immaculate sheen, especially from a band known primarily for both.
Many fans in the comment section have already dismissed "People" — and to be fair, it isn't for everyone — but it's admirable to see an artist push the envelope considering a fan base so set on preserving their status quo. It acts as a microcosm of precisely the type of resistance to action The 1975 want to break through.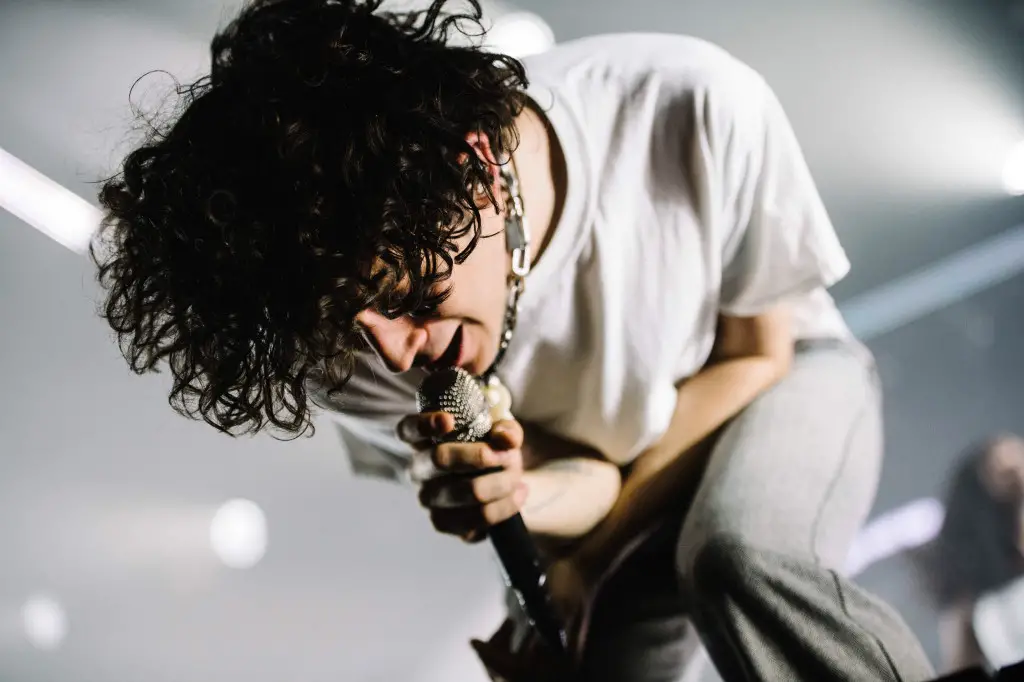 So I ask you to please wake up and
make the changes required possible.
To do your best is no longer good enough.
We must all do the seemingly impossible.
"The 1975" – The 1975
Neither song exists apart from the other. Together they act as the opening statement of their call to action, an urgent plea to break from our collective malaise and DO something while the world literally burns. Fight climate change, break from our "Brave New World" streaming service docility, be an irresistible force instead of just a consumer. Take a chance on the hardcore squall and let it shake you like a fist gripping your shirt collar.
Wake up! Wake up! Wake up!
— —
Stream: " People " – The 1975
— — — —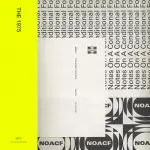 ? © Dirty Hit
:: The 1975 ::
---