Groovy and glistening, Coral Moons' debut album 'Fieldcrest' is an exceptional rock record: A radiant album full of heated emotions, intimate harmonies, vast landscapes, and assertive, unapologetic passion.
for fans of Alabama Shakes, Mt. Joy, Lake Street Dive
Stream: 'I Feel Alive' – Coral Moons
---
Groovy and glistening, Coral Moons' debut album is an exceptional rock record: A radiant album full of heated emotions, intimate harmonies, vast landscapes, and assertive, unapologetic passion. Raw, refined, and utterly mesmerizing, Fieldcrest paints a vivid coming-of-age journey of childhood nostalgia, moving on, and letting go as Coral Moons come into their own bluesy, soulful, enchantingly visceral and engaging rock sound.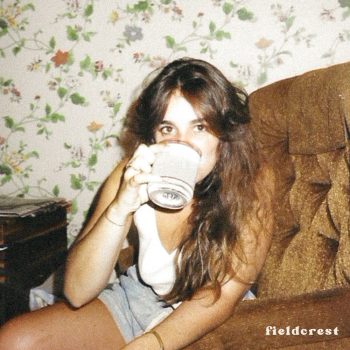 It's 4 am and I feel alive
Been coming on for a long time
Driving around to say goodbye
to the empty streets of my past life
I've been caught in a lie a few times now
That I'm a city girl livin' a city life
I'll go to the mountains to waste some time
Just hiding out for a little while
And I feel alive
– "I Feel Alive," Coral Moons
Atwood Magazine is proud to be premiering Fieldcrest, out August 6, 2021 via Space Krafts. Produced by Sam Kissirer (Lake Street Dive, Josh Ritter, The Dustbowl Revival) and recorded during the COVID-19 pandemic, Coral Moons' long-awaited debut album sees the Boston band spreading their wings and soaring with an expansive, expressive pool of sonic flavors and emotional delights. Consisting of Carly Kraft (singer-songwriter), Justin Bartlett (lead guitarist), Manuel Camacho (bass), and Kevin O'Connell (drums, keys), Coral Moons debuted in 2019 with a hearty, wondrous set of lush "retro rock" songs that culminated in that year's dynamic debut EP, Quarter Life Crisis. Just two years later, the band have elevated their arrangements and honed their style, embracing a large swath of the sonic spectrum to help them channel the intense sentiments and compelling stories housed within Carly Kraft's heartfelt songwriting.
"Basically, Fieldcrest is our debut full length and our second recording project as a band. We recorded it up in Parsonsfield, Maine with producer Sam Kassirer – best know for his production work with Lake Street Dive, Josh Ritter, and Lula Wiles," Kraft starts. "He has a retreat style studio where we'd go up for 4-5 days at a time to rehearse and then record. We wrote a lot of the songs while we were there and we really love the space that Sam has created to make art. It feels like a home away from home. We didn't really know we were making a full length when we started recording – the pandemic had just hit and we were just happy to get any recording sessions we could up there."
"We first went into the studio to record a few singles and were toying with the idea of doing a full length, but weren't fully committed to the idea because we only had about four solid songs. That quickly changed right after the first session – we wrote some new songs, fleshed out many ideas in a few days and realized we had enough material for a full length. Our vision was pretty clear from the beginning, though: We wanted to really experiment with new sounds and get outside our comfort zone."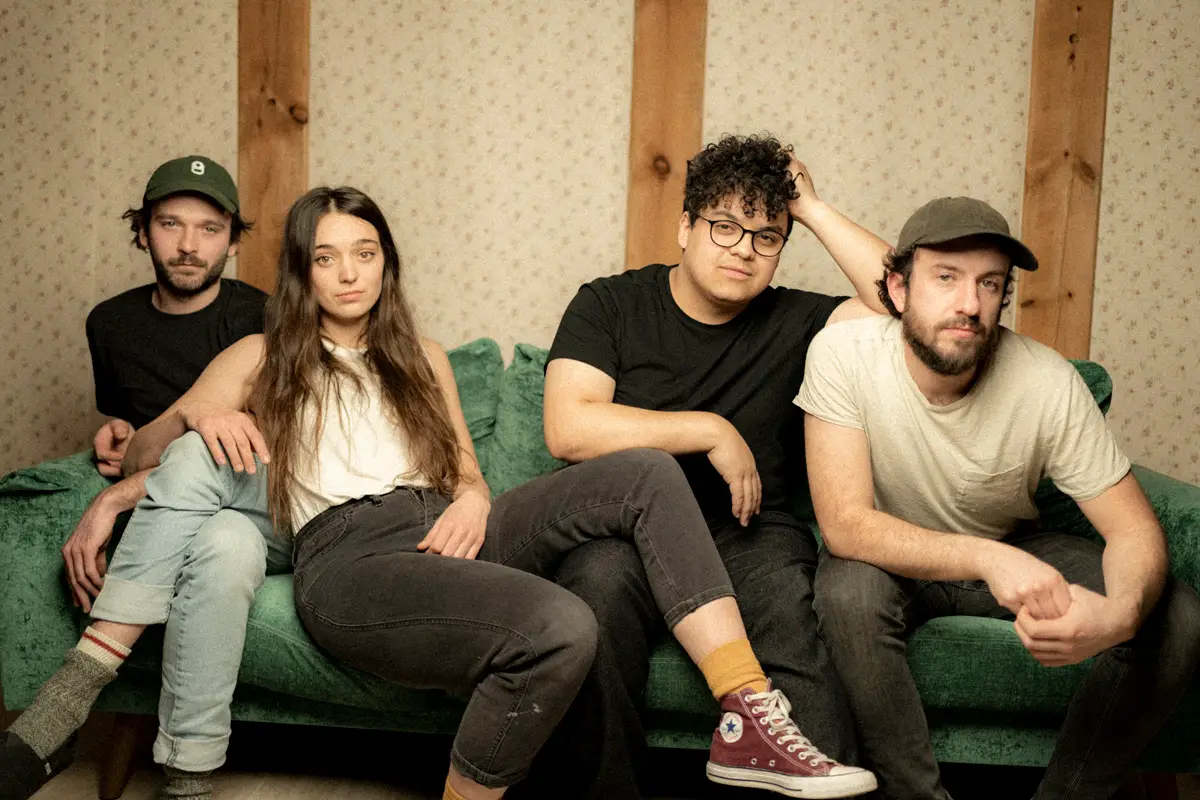 Fieldcrest hits hard from the start. Kraft embraces the center stage, but every song succeeds at showcasing Coral Moons' full band talents – whether through some enthralling set of drum fills, a synth swell, or an enthusiastic guitar solo that helps take the listening experience to a new level. On the whole, this album is absolutely charming: The kind of musical journey that gets you up in your feelings with a smile. Coral Moons heavily take from '70s rock, with roots, blues, soul, and Americana elements edging their way in to make an alternative melting pot of buoyant, stunning highs and stirring lows. While it's easy to liken them to fellow New England act Lake Street Dive, the band also call to mind such contemporaries as Mt. Joy and Alabama Shakes – though Coral Moons' singularity cannot be stressed enough: They go above and beyond to make Fieldcrest its own distinct entity, carving out a space in which they can thrive collectively.
"Fieldcrest is the name of the street I grew up on," Kraft tells Atwood Magazine, speaking to the album and album title's inspirations. "For me, it's synonymous with childhood nostalgia ever since my parents moved away from their old house. The song in particular is an intense memory of a typical day in my teenage years in Upstate New York. It became the title of the record after I found this old film photo of my aunt sipping on a mug, the one we decided to make the album cover. The record represents family, growing old and moving on. In one way or another every song on this record is about moving on from things that no longer serve you – my hometown being one of those things."
"Fieldcrest is very autobiographical, so in every song it tells a story I personally experienced throughout my journey into adulthood," she adds. "But sonically, it represents a very exploratory stage for us – with new synths & drum sounds and overall more layers that help bring each story to life. I think our producer, Sam, really helped guide our exploration of new sounds. For one, he always brings a fun new synth to each session – for our second session he brought an old Yamaha that he picked up for $3 at a garage sale. We pretty much fell in love with it and used it on half the tunes."
Highlights abound on such a notable and praiseworthy debut: From the resounding highs of opener "I Feel Alive" and soaring single "Winnebago," to the smoldering musical breakdown on "Like We Used To" and the hypnotic warmth of "Beach Song," straight through to the beautifully lush, hauntingly emotional performance that brings the title track to its heavy-hearted (and equally moving) conclusion, Fieldcrest is a magical adventure through and through.
we drive until it's dark
oh I wonder, where did we start?
listening to CD's that you stole
from your daddy's car
i can take you out tonight
do what we used to do
spin me round and round again
tell me I'm pretty too
just one night let's fall asleep
like we used to
forgetting why fight
i'm so blinded by all the good times
you're sleeping on the couch again
can't remember the words that you said
---
"The band has our own individual favorite songs, but we all love playing 'I Feel Alive' together," Kraft states, beaming. "The energy in that song just makes us all feel like we are on top of the world. The second verse comes in with a synth bass, which was a first for us – that really makes this song extra groovy."
From her own personal perspective, Kraft cites the title track as one of the album's most meaningful moments. "I think lyrically, 'Fieldcrest' is my favorite song," she says. "It starts with painting a picture of my experience growing up in upstate New York, a mile from Lake Ontario. It talks about sneaking out at night and recognizing the paradise and simplicity of a past life. It goes deeper in the outro, almost like you're snapping yourself out of that daydream with the mantra "we got old" haunting its way into your conscience."
A little bit of caffeine in my tea
Grew up in NY by the lake
Spring would always be a little late
Stealing gin from mom and dad at night
Riding round the neighborhood until we got bored
Times were simple and a paradise
No one knew how much we'd miss it when we got old
Every night when the sun goes down
We feed the flames so it can last all night
Sneak out into the golf course now
We fall asleep to stars on the green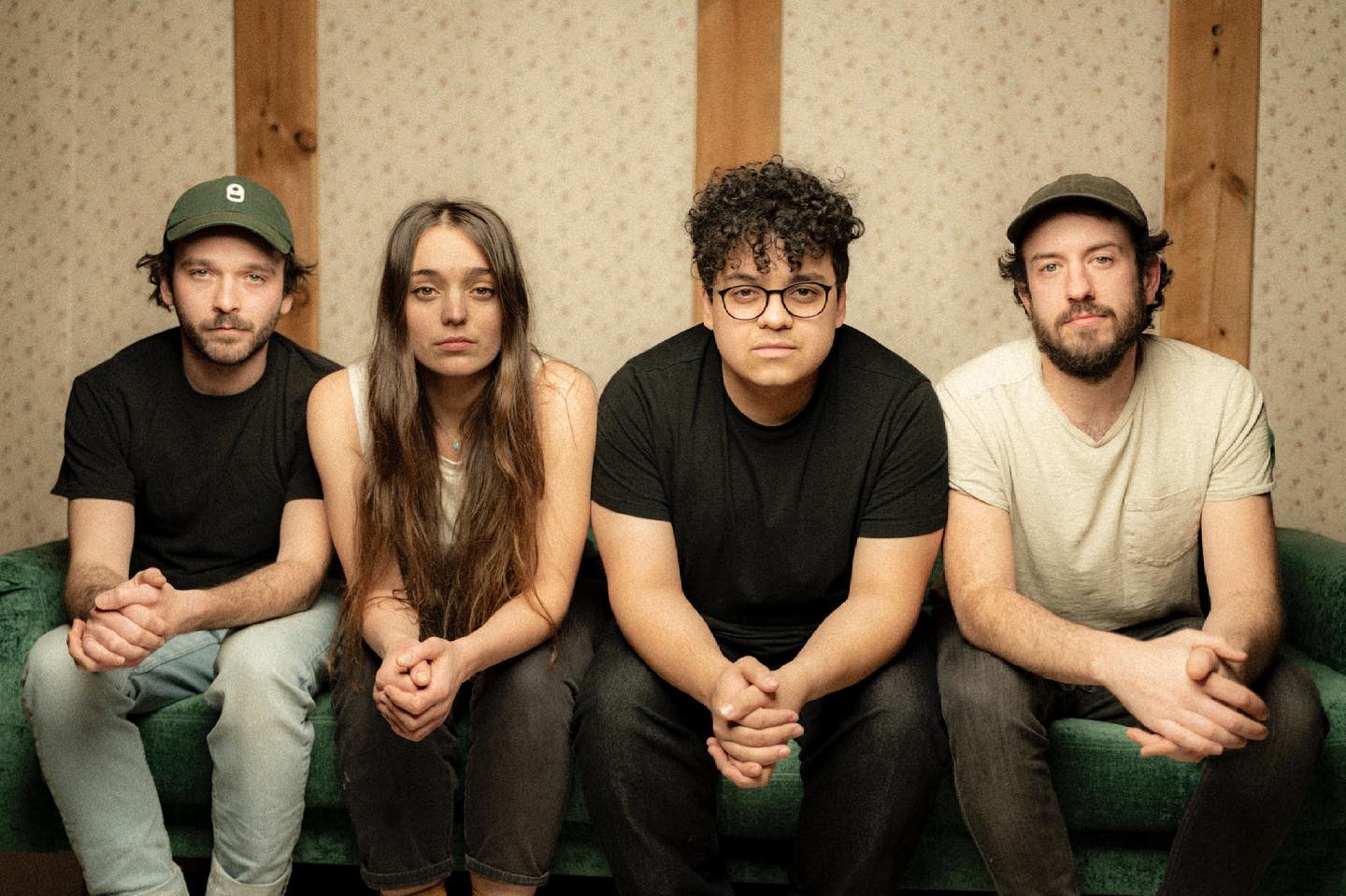 Fieldcrest is a melodious wonder: Coral Moons' first full-length LP defies easy classification, going for substance over structure.
It's a beautiful, controlled free-flow from start to finish that gives the band a chance to explore realms and worlds of possibility, without losing any parts of themselves in the process. As far as debuts and introductory albums are concerned, this record puts Coral Moons on the map as one of New England's premier up-and-coming bands, with their mix of catchy pop hooks and thoughtful, immersive  indie rock making every moment memorable – and at times, mind-blowing.
"I think writing this record with the guys was a very healing process for all of us as we went through the pandemic together," Kraft shares. "I hope it can help listeners really dig into their emotions and work through some of their own personal items."
Whether you're stuck in your own past and looking to get out, or just trying to lose yourself in some sun-soaked, soul-inflected music, Coral Moons are ready to be your next favorite band. Experience the full record via our exclusive stream, and peek inside Coral Moons' Fieldcrest with Atwood Magazine as the band goes track-by-track through the music and lyrics of their debut album!
— —
Stream: 'd' – Coral Moons
:: Inside Fieldcrest ::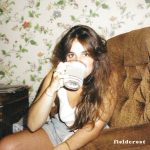 — —
I Feel Alive
I Feel Alive is a liberation song. It's a song that lets go of an old part of yourself and people that no longer serve you. It's a personal anthem and reminder that you are in the driver's seat of your own life.
Beach Song
Beach Song is about a dream. The dream consists of a new life somewhere in the sand and never coming home.  It's also is a reflection of making a really big decision and not looking back.
Winnebago
Winnebago is about getting away. The song perfectly pairs with driving down the desert highway with the windows down. This summer jam touches on sounds both contemporary and retro bringing together the old and the young. The song started with a bass line that came to Carly on a lazy Sunday morning in Boston. It transformed itself very quickly into an upbeat dance song, after just a few hours.
For You
For You is a simple love song. It's about loving someone through their lowest moments and longing for their own happiness.
Like We Used To
Like We Used To is a song about an old lover. It's natural toxic energy keeps wanting to pull you back into an old relationship while you fantasize about it. The end of the song ends in an abrupt snap that ends your daydreaming and knocks you back to reality to remind you why you left to begin with.
Tell Me to Run
Tell Me To Run is about bad first impressions. When you meet someone new and find out quickly they are bad news.
Other People
Other People is a song about longing. It symbolizes the desire to want something new and better. It's about recognizing love after that love has lost its euphoric feeling in a similar way you take for granted the end of summer.
Under Control
Under Control is about letting go. The song is a voyage through a panic attack that keeps you in bed. You have no choice but to give up control and take yourself to a better place.
Fieldcrest
Fieldcrest is a feeling but it is also the street in which I grew up on. It's a love song for the past and it describes my whole childhood (Carly) in a few distinct moments that I remember. Sneaking out at night while stealing my parents liquor, going out onto to the golf course until the sun comes up and sneaking back in before my parents notice. Being so bored you have nothing else to do than ride your bike around the neighborhood. We had no idea how special and privileged those moments were. As the title track of the album, it feels representative of a lot of things. All these songs are about moving on and leaving something behind whether it's toxic relationships, places and people that no longer serve you.
— —
— — — —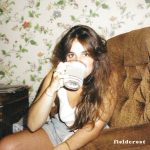 ? © Tatiana Ariola
:: Stream Coral Moons ::
---