A buoyant and feverish outpouring of frustration and empathy, The Hunting Birds' award-winning single "Catch Up" captures the modern-day rat race with an exciting dose of folk-tinged indie pop.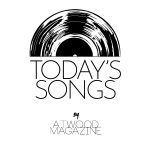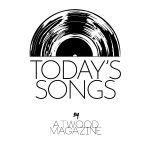 Stream: "Catch Up" – The Hunting Birds
---
From the moment it starts, The Hunting Birds' "Catch Up" seeks to express one of the most universal aspects of our 21st Century existence: The endless struggle to keep up. Life is a fast-paced and ever-changing environment, and with so much at our fingertips at any given time, it can all-too often feel like we're slipping. A buoyant and feverish outpouring of frustration and empathy, "Catch Up" captures the modern-day rat race with an exciting dose of folk-tinged indie pop.
Thinking back when we were new
Never checked the rear view
Side by side, you and I
We were seeing eye to eye
Chasing the horizon line
Don't look back
We were right on track
You took some knocks
I saw you fall
Yes we slowed down
Down to a crawl
And I'll wait for you again
While you chase me
Independently released on April 24, 2020, "Catch Up" arrived earlier this year as The Hunting Birds' first single since their 2018 debut EP In Its Nature. The Melbourne-based indie pop trio of Connor Minervini, Kendra Fewster, and Chris Mackenzie formed in Fremantle, Western Australia and have been actively releasing music since 2016. The band began making waves last year when their song "Currents" won the 2019 Western Australian Music (WAM) Award for Pop Song of the Year – an award they recently snagged for the second time in a row with "Catch Up." Their folk-pop sound – loosely akin to that of groups like Utah's The National Parks and The Head and the Heart – makes use of big melodies, warm and rollicking guitars, lush harmonies, and effervescent vocals – all of which are on full display in "Catch Up," which was produced by Joel Quartermain (G-Flip, Meg Mac, Merci, Mercy, Eskimo Joe).
From Connor Minervini's heartfelt, intimate vocals, to the muted guitars constantly pushing the song onward and upward, "Catch Up" moves with a driving sense of purpose. The band set the scene with a tale of togetherness – an inseparable kinship that gets a sudden rift in its seams. It doesn't matter what kind of relationship they're singing about, be it platonic or romantic, etc.; what we hear and feel as they enter the chorus is a passionate outburst of empathy, and a recognition that sometimes we rise and sometimes we fall; but we do our best keep our loved ones at our side. The group pour heart and soul into their words as the surrounding instruments expand to meet the moment's heightened emotions:
Why we always playing catch up
Always on the make up
Like we're always on the chase
I feel right when you're beside me
Feels like you're behind me
Honey, do you feel the same?
Why we always playing catch up
Why we never line up
No one ever wins the race
Whenever you fall behind
You know I'll wait for you every time
"The song was written in about a day and we laid down the recording pretty much immediately, which was a really great process for this particular track," the band shared upon its release. "We didn't really dwell on the song like we can do on occasions and our most inspired ideas came first. We are completely leaning into being unapologetically hooky and loving the liberation we are getting from that."
Speaking to Women in Pop, Kendra Fewster explained, "We based it on the idea of not feeling in sync, like one person was always behind another, be it in relationships, friendship or professionally. It's a feeling we think a lot of people have in a climate where everything moves so fast and so unexpectedly. It's hard to be on the same page sometimes, and that's totally okay."
The song's second verse and bridge further speak to that looming sense of falling behind we may feel from time to time: "Just when I was gaining speed, I was on the run – you were overcome," Minervini observes in the second verse, eventually finding himself in that metaphorical back seat, dwelling in his own depths:
Checking all the vital signs
Passing all the exit lights
Crossed my mind
"Turn off this time"
I took some knocks
You saw me fall
Yes we slowed down
Down to a crawl
But I know you'll wait again
While I'm chasing
"Catch Up" is a communal song, both as an anthemic rallying cry and as a recognition of the ups and downs of the human experience.
It's catchy and effervescent, but equally nuanced – and it is this duality that helps make it the fun, meaningful jam we can't wait to sing along to, on repeat. "We are honestly pretty stunned that we came away with Pop Song of the Year the second year in a row. We loved writing 'Catch Up' and felt that it was pushing on our best work so far, so it's an honour for that to be recognised in our home state," Minervini shares. "Some of our favourite writers from Western Australia were up in our category and all were super deserving winners, so it truly is a privilege to be from and a part of such a creative community."
Reflecting further, Minervini tells Atwood Magazine, "I guess it's really nice to feel vindication about your writing when you win awards, but we try our hardest to not let those kinds of things affect how we approach them afterwards. We are just so amazed that we were even nominated for the award and alongside some amazing artists as well. It's been great to see 'Catch Up' get itself a little victory lap, it was a big turning point for us sonically into the new decade."
Speaking of new music in a new decade, The Hunting Birds' sophomore single of 2020 is as fresh and fiery as its predecessor. Released in late June, "Flashlight" boasts pulsing piano chords and an intoxicatingly groovy refrain as Kendra Fewster takes the vocal lead.
"At the time I wrote "Flashlight," I was feeling a lot of doubt and an invading fear of wasting time," she shares with Atwood Magazine. "I was dreading bumping in to anyone I knew and hearing their successes, I found myself feeling as though I was being put under a spotlight with not much to report or at least make my life sound all that interesting in comparison."
---
In both of their new songs, The Hunting Birds seem to be taking a step out of the everyday to look at life from a (excuse the pun) bird's eye point of view. Their perspectives are mature, insightful, and thought-provoking; theirs is by no means your run-of-the-mill "pop" music. The band are clearly honing their skills and setting the bar ever-higher, and as listeners we are more than happy to come along for the ride.
Whether you're in it for the sonic thrills, the emotional highs, or all of the in-between, The Hunting Birds are coming in for the kill as one of 2020's more promising acts. Listen to "Catch Up" and "Flashlight" now, and stay tuned for more from this trio in the months to come!
We lost some time
But never ground
The knocks, the falls
Behind us now
Coz I'd wait for you again
While you chase me
Why we always playing catch up
Always on the make up
Like we're always on the chase
I feel right when you're beside me
Feels like you're behind me
Honey, do you feel the same?
Why we always playing catch up
Why we never line up
No one ever wins the race
Whenever you fall behind
— —
Stream: "Catch Up" – The Hunting Birds
— — — —
? © 2020
:: Today's Song(s) ::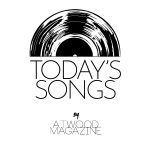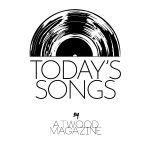 ---
:: Stream The Hunting Birds ::