Toronto singer/songwriter Chad Price dives into his achingly vulnerable album 'Introversion', a soulful and smoldering, intimate and breathtaking album of reflection, connection, and cathartic release.
Stream: "Love Song" – Chad Price
---
Feels like I'm always in between everything I want and what I need…
Achingly intimate and unapologetically vulnerable, Chad Price's new album is for all the bleeding hearts out there; the romantics and the dreamers, the lovers and the lovesick alike. Each song is its own visceral emotional upheaval, a musical diary entry torn from the artist's innermost sanctum and put on display for all to see, hear, and feel. Whether you're basking in love's bright glow or languishing in its turbulent throes, this music hits home – speaking to both the pain and the beauty of sharing your deepest, truest self with someone special. Chad Price has, in essence, created a stirring homage to vulnerability itself: The London Ontario born, Toronto-based singer/songwriter wears his heart on his sleeve on Introversion, a smoldering, soulful, bold, and breathtaking album of reflection, connection, and cathartic release.
Can I ask you a question?
I don't mean to offend
But do you really want me?
Or am I just a means to an end?
And do the ends justify the means?
Are we just a lie that we both believe?
I need you to listen
I don't want to play pretend
I don't want to be convenient
Just because we met when we did
And I hate that it doesn't fit
But I still gotta sing about it
I wish you were a love song
Something I could sing along to
Got you stuck in my head all day long
Wish that I could keep holding onto you
– "Love Song," Chad Price
Independently out August 25, 2022, Introversion is a stunningly confessional and deeply cathartic release. Chad Price's first album in five years, and his third LP overall, sees the Toronto artist at his best even when he's at his worst: Through heartbreak and heartache, grief and loss, the singer/songwriter explores what it means to love and to be loved; to share oneself with someone else; to let go, and to learn to be alone. "I'd rather hurt right now than be forever numb," he sings in the album's penultimate track, the lilting "New Normal"; one can't help be reminded of that evergreen question, Is it better to have loved and lost than to have never loved at all? Across fifteen tracks, Chad Price gives us his unabridged, honest answer.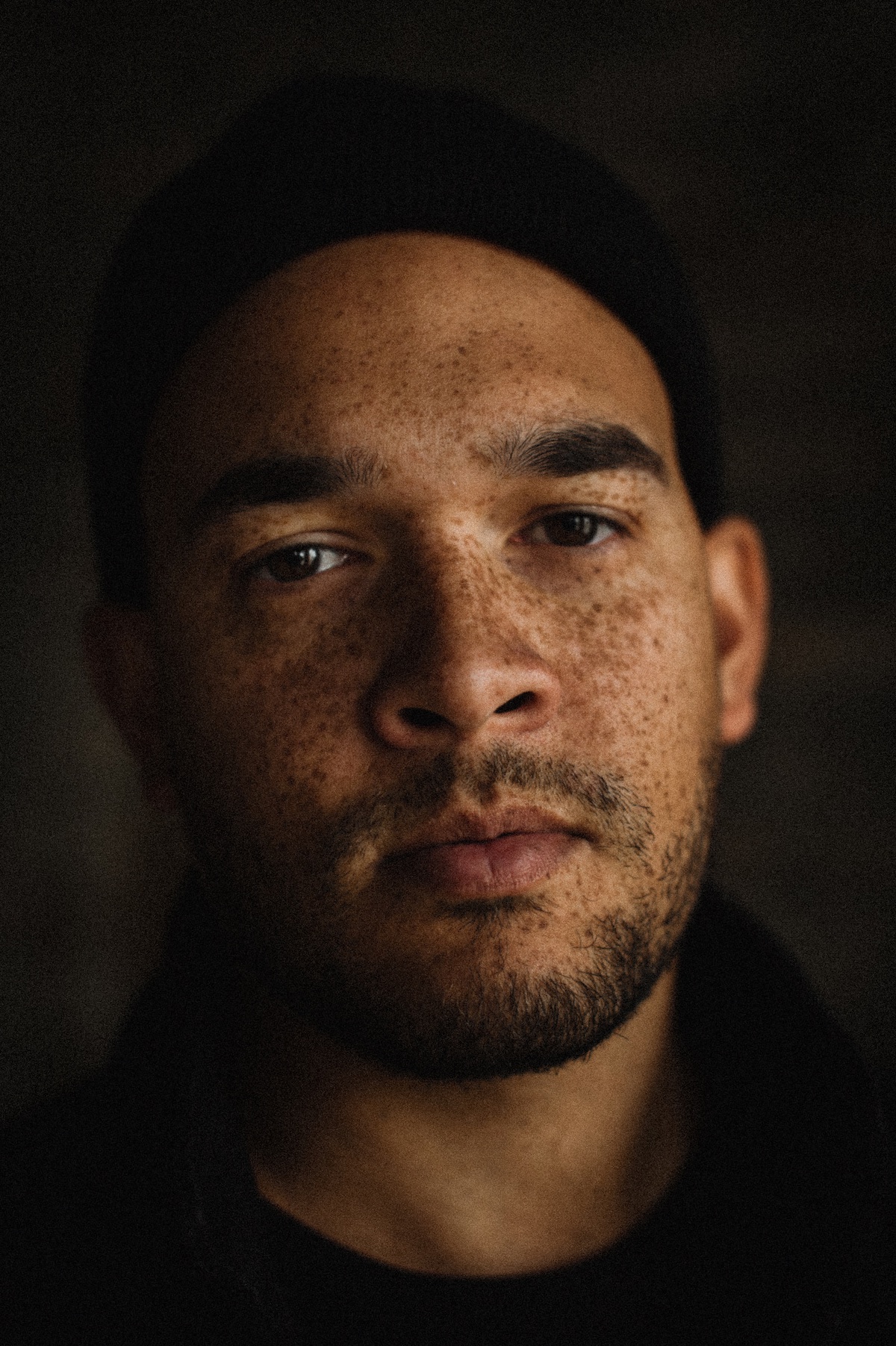 Built in solitude and made with tremendous care, Introversion invites us to join Chad Price in a space of intimate introspection and tender, raw truth. It's the music of a soul exposed; and while Price was recently announced as the Grand Prize Winner of CBC Music's Toyota Searchlight 2022 competition, there is no doubt in this writer's mind that Introversion, as a whole, is the artist's greater, if not his greatest achievement this year.
As Price explains, this album is a very long time coming. "I started this project at the end of 2018 not having any idea what it was or what it would turn into," the singer/songwriter tells Atwood Magazine. "I knew that I wanted to work with this producer named Matthew Johnston and that I wanted to experiment in the world of pop/R&B. I met up with Matthew and we agreed to record one song to see how it goes. The first song we made together was a song called "Love Song" and I knew right then and there that we had to make an album together. So intermittently over the course of the next three years, that's what we did. Making it was an emotional and therapeutic journey for me that I think made me a better musician and probably a better person."
"I think it introduces me first and foremost as a very flawed person who is still trying to figure it all out and put the pieces together in life," he continues. "It's an honest and vulnerable look into my heart and soul. It feels confessional to me…which, in turn, brings about feelings of release and catharsis though it still doesn't quite reach a resolution. I think this album is also about acknowledgement of some things that have been hiding within me for a long time that I've long ignored. It's bringing all that turbulence into the forefront and looking at it deeply and honestly. Hopefully it captures my artistry in that it feels honest and believable. I hope people are able to relate to it and see themselves within the lyrics."
I hope it lets folks know that they're not alone in some of the things they're quietly battling. I hope they enjoy it as ultimately a pop record, but I hope they also see the depth within that framework.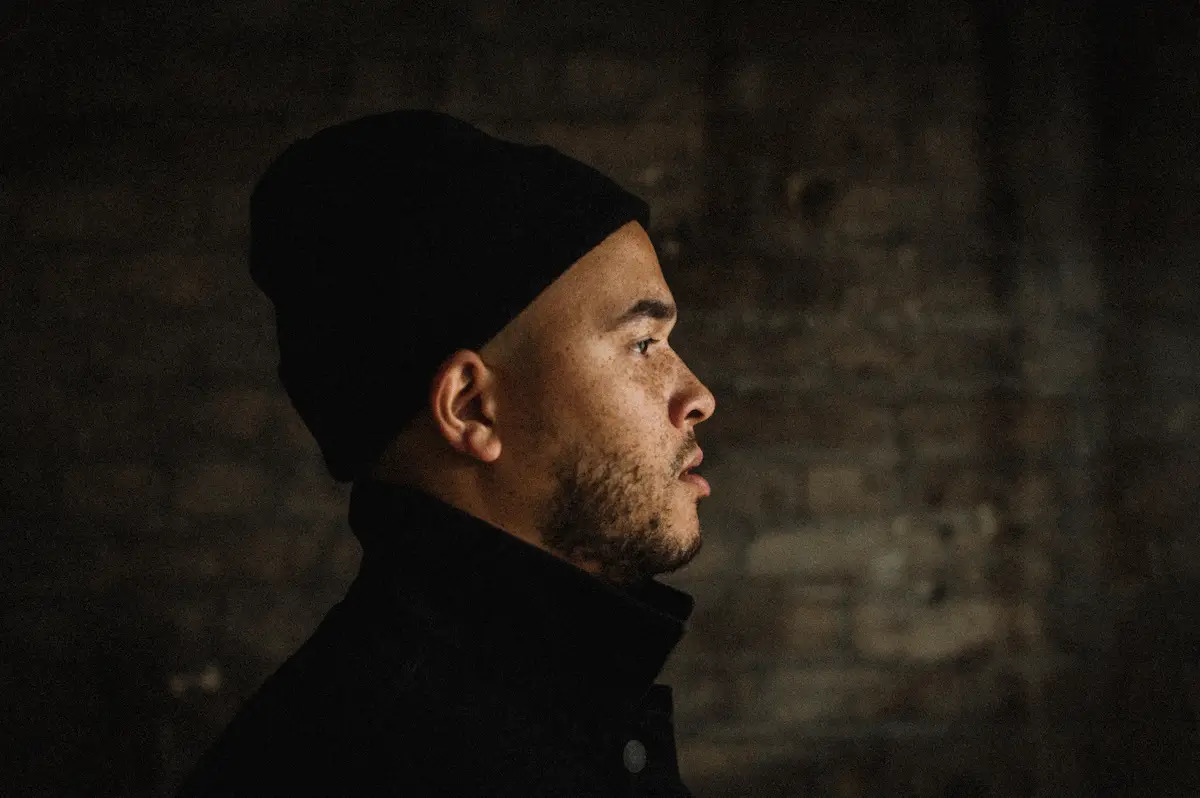 The album's title is a multi-faceted reference to the nature of its music and the space Chad has created, both for himself and his audience.
"I decided to name the album Introversion for a couple reasons," he says. "First off, I wanted to own my deeply introverted nature and take some pride in it. My whole life, I've always thought there was something wrong with me being quiet and preferring to keep to myself for the most part. I think we still exist in a world that disproportionately awards and exalts the unabashed extrovert, especially in the music industry. This made me feel like either I was doing it wrong or I wasn't cut out to be in music. On this album, I'm celebrating the fact that I am an introvert and recognizing that being so is my superpower. It's where the music comes from… it's where the quiet observation comes from…the deconstructing and reconstructing of meaning. It is me…and this album is me, the introvert, holding court and saying the things I needed to say."
"Secondly, I liked the interplay of "intro" and "version", because in many ways, this album feels like an introductory version of me to the world. I feel like I'm finally becoming the artist that I've been trying to be for a long time. Furthermore, this is just one part of me…one version of me. In an obscure way, I'm saying that I am not solely defined by music or this project and that I will continue to change as I go."
From the album's opening voice collage "Fear; An Intro" and its soaring, soul-soaked successor "Running," straight through to heated tracks like "Weight" and "I Live Alone" and uplifting reveries like "Somehow, Someway" and "Love Song," Introversion continually plunges into the depths of our shared, individual human existence.
In naming "Somehow, Someway" to Atwood Magazine's 71st Editor's Picks, I praised Price for creating brilliant, dazzling light manifest through music: "Uplifting and hopeful, impassioned and expressive, this song aches in all the right ways – all because of Price's radiant voice, his soul-stirring lyrics, magnificent instrumental work, and the talent he's surrounded himself with. 'Somehow, Someway' is a spark of light in the dark. It's a ray of hope shining through dark clouds." As an isolated track, this song is an instant hit – yet within the context of the album, it tells an even greater story of resilience in the face of loss.
I'll be the first to admit
Don't really know what I'm doing yet
I don't know what happens next
Every time I make plans seem the plans don't stick
And I don't like to talk about my feelings
If I could have a word with all my demons I'd say
Not today
I just wanna make the most of this life
Sometimes I wonder if I'm doing it right
Everyone's a little broken sometimes
And that's fine
I don't wanna spend the rest of my days
Worrying about the things I can't change
Everything is gonna make sense one day
We'll make it through
---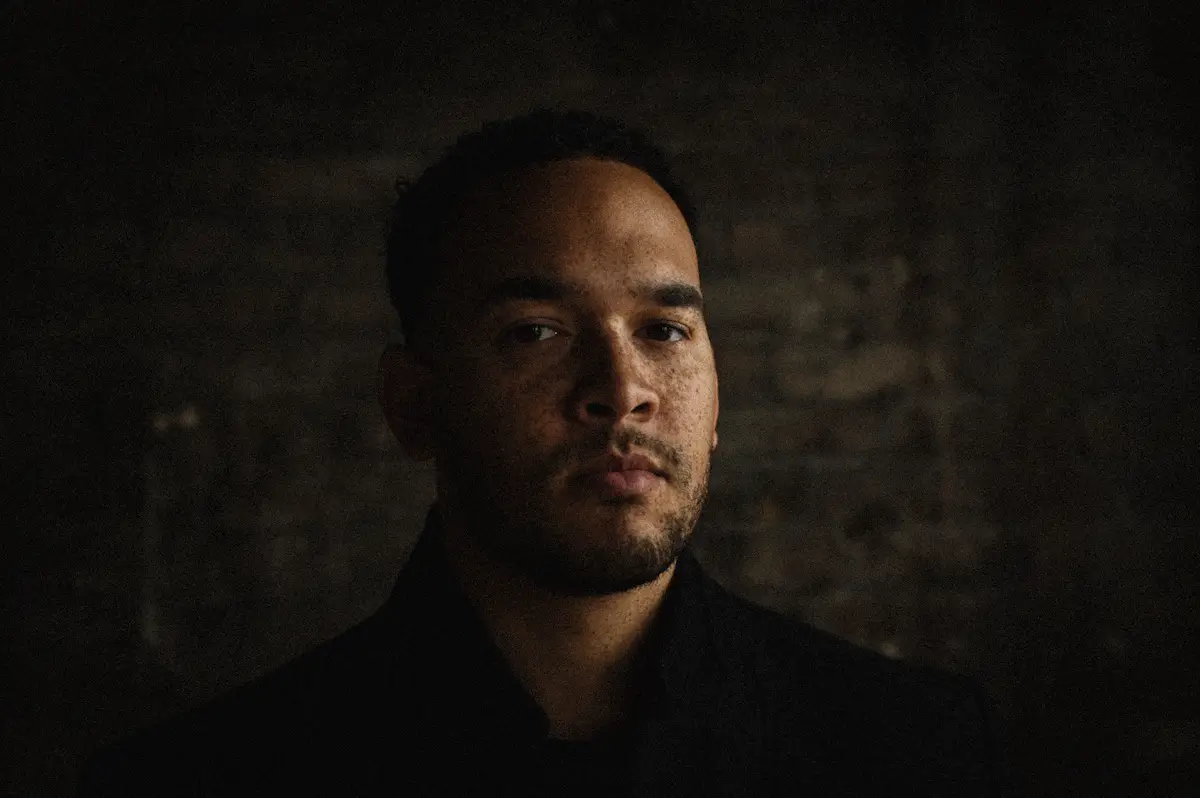 Introversion culminates in the radiantly poetic, profoundly personal tracks "New Normal" and "Floating," a fitting finale that reckons with acceptance and moving forward, even if not all of our feelings are resolved. Price calls these two songs "a long-form, stripped down, bare bones musical journey" – one that blends the melancholy with a strain of hope. "I talk about phases of life…going from youthful innocence/naïveté and transitioning over time to a jaded, hardened, and numb adult. Every phase becomes the new normal and is all we think we'll ever be. The last verse, however, ends with a tinge of optimism on the line, 'I'm not the man I was before that fall / but now the light is climbing up that wall.'"
When we were young, didn't have to try
Gave all the love we had inside
Highschool kids not afraid of fear
Turned those summer nights into seven years
Tried to find you in a girl or two
But when you left me I left me too
This is the new normal
Found a love worth holding on
You see a light in me but I swear it's gone
But our love's not so black and white
See it don't feel wrong but it don't feel right
Won't let you fight a war that can't be won
I'd rather hurt right now than be forever numb
This is the new normal
So quiet in this empty room
What the hell am I supposed to do?
Don't know if I'll love again
Still afraid of who I really am
I'm not the man I was before that fall
But now the light is climbing up that wall
This is the new normal
---
And then "Floating" washes over us like a tidal wave of soothing sonic tranquility. "These hearts are heavy, but they're not broken. We take on water, but we're still floating," Price sings sweetly, an acoustic guitar gently guiding the song, and his heart, forward. "I'm still floating… I'mma keep floating with you, 'cause I'm not running away."
---
After an album's worth of heartbreak, Price ends his beautiful record on a moment of inner strength, resilience, perseverance, and above all, hope.
It's an emotional triumph of sorts; he has loved and he has lost, but he still believes in the magic of love – or as he sings in "Running," "When it comes to love, still trying to make sense of it… still remember all its magic; it can be equally as tragic in the end if you let it – and I let it." That song is all about Price wondering why he keeps running away (emotionally, physically, metaphorically); and while he may still be trying to make sense of love even now, we're confident he's not running anymore: He's ready, here to stay.
When it comes to love
Still trying to make sense of it
See I can't break it down like a periodic element
It's far from noble
Still remember all its magic
It can be equally as tragic in the end
If you let it, and I let it
For too long
It's been a long time coming
And I ain't gon' spend no more time running
No more running, no more running
I keep running away
Why do I keep running away?
I keep running away, why can't I stay?
– "Running," Chad Price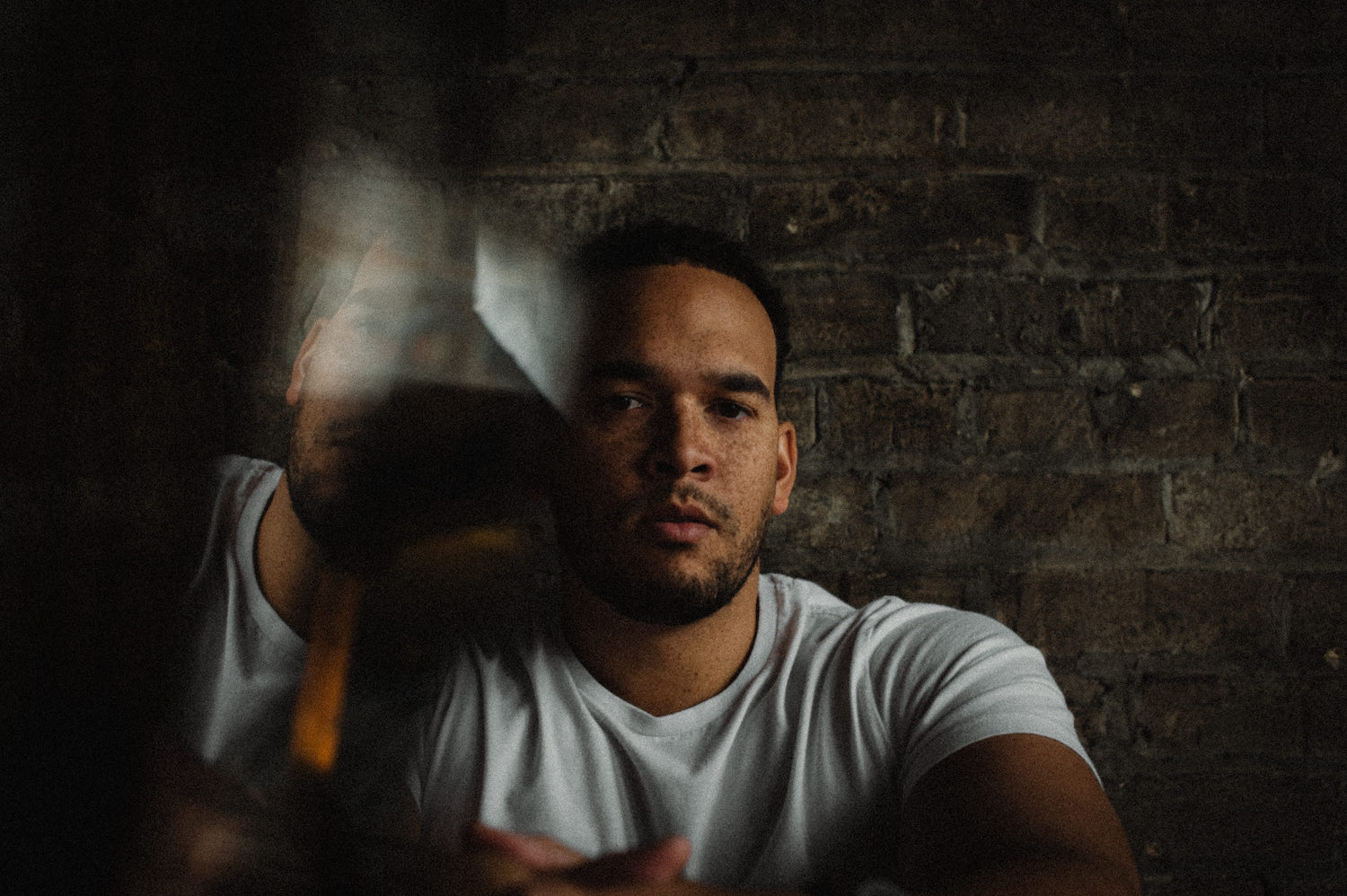 Come for the emotional cleanse and stay for the stunning harmonies, the soaring melodies, the sweeping instruments, and the soulful, stirring vocals. Introversion is a smoldering success, so listen well and let your heart bleed out to Chad Price's incredible set of songs.
"I hope it ends up meaning something," Price shares. "These songs were therapeutic for me and eventually became companions. Hopefully it can do the same for others and allow them to feel seen and not so alone." Experience the full record via our below stream, and peek inside Chad Price's Introversion with Atwood Magazine as the singer/songwriter goes track-by-track through the music and lyrics of his new LP!
— —
Stream: 'Introversion' – Chad Price
:: Inside Introversion ::

— —
Fear; An Intro
This is a vulnerable album and I wanted to start the album with some collective vulnerability. People talking about their fears is deeply personal and sets the tone for a deeply personal album in which fear is a continuing theme. I love that some fans of mine volunteered to share their fears and that it made it onto the album.
Running
The "Fear" intro segways right into the first official track of the album called "Running" which immediately hits with energy. Distorted guitars, heavy bass and drums, and some sparkly piano really demands your attention right away and I love that about this song…which was never really a song in the traditional sense, but more of a jam. I just wanted to create a vibe…and atmosphere with this one to lay the foundation for the entire album
Broken Open
"Broken Open" is about taking a good, hard look at yourself and your heart and not averting your gaze, or distracting yourself when you see and feel all of the bad stuff…the scars, the pain, the self-loathing, the mistakes, the insecurities. This song is about acknowledgement of not being OK and being able to move through that still standing and still feeling pride in the fact that you are, indeed, still standing. Sometimes we need to be a little broken to become the best versions of ourselves.
Fine by Now
I wrote an early version of "Fine by Now" many moons ago that at the time was called "The Math". It was, I thought, a clever song about what seems like a perfect relationship on paper not adding up and the processing of why that was. Years later, I brought it to my producer, Matthew Johnston, who told me "It's a good, clever, song…but instead of trying to be a clever wordsmith why don't you just say what you're actually trying to say?". I listened, and came back with "Fine by Now" the next day.
Weight
Sometimes, you just want to write a sexy banger that is a complete work of fiction. That's what "Weight" is…me letting my imagination run amuck. I've never really gone full sexy R&B. I gave myself permission to go there on this one and it was very fun. And it is layered. On one level it is a sexy R&B banger. On another deeper level, it's Inception-esque dream within a dream, false reality stuff.
W.I.T. (Whatever It Takes)
Just an interlude before a song about hope despite going through the darkness. This interlude feels conversational and meandering. It feels made of both light and dark, which is a theme of the album.
Somehow, Someway
"Somehow, Someway" is a song that feels confessional to me. It feels like me confessing that I often feel lost, out of control, at the end of my rope, and like an imposter. It feels uncomfortable, because I really do struggle with opening up about my emotions and being vulnerable. But the weight we carry around feels a lot lighter when we become strong enough to face our darkness/demons/trauma…whatever you choose to call it…head on. When we actually look at it, it can become less scary…but that shit is hard to do. Maybe it's not really about me confessing my struggles. Maybe this one is about me learning how to accept the truth of myself and thus being better equipped to properly make change and bring forth healing from that place of self-acceptance. It's about freeing myself from myself.
C₁₃ H₁₉ Cl₂ N O
This instrumental interlude is named after the chemical formula of a common antidepressant medication that I've been prescribed numerous times in my life. It introduces a song that talks about my mental health struggles and lack of ability to connect with others…or plain not wanting to connect with others. It's all connected.
I Live Alone
This is not a song about physically living by yourself. It's deeper than that. It's about constantly taking on the world as if you were a one-person army. It's about the slow erosion and numbing of your own ability and desire to connect with others over time, even when people who love you are all around you or knocking at your doorstep. It's about developing an instinct to withdraw, isolate, build walls, retreat to safety, and shield yourself from the world…while at the same time shield the world from you. But ultimately, in the end, it's about recognizing that you cannot and should not live a life like that. It's unsustainable. So…burn it down and feel something again…feel anything. There's a lot going on with this one. Lots of layers. It was initially going to be just for me and not an actual single…but it had other plans I suppose.
Love Song
This was the very first song that was written and recorded on this album. At the time, I didn't even know it would lead to an album…it was just a song that I brought into the studio and worked on with my producer Matthew Johnston to see if we were creatively compatible. Turns out we were…as we made about another 15 songs after this one, many of which made the album. I wanted to write that ultimate love song, but I knew that I couldn't do it earnestly because I hadn't actually experienced a big enough love in real life. This song was born out of that. It's the song that wanted to be a love song but that couldn't be one. So instead, it's a self-reflexive song about not being the love song that I actually wish it could be. Get it?
Feel
I wrote "Feel" while sitting in a hotel in Singapore alone. I was playing a festival there and I remember feeling the distance from home in a very real way. I remember feeling a lot of emotions both high and low…and I hadn't been able to feel them in a while. For some reason, this song was born out of that…emotions and feelings crashing into one another. It actually felt nice to feel all of these things at the end of the day and I wanted to explore that. I somehow translated that into this chill, sexy, R&B song with the help of my pal TJ Whitelaw, who is a co-writer on this song and a Toronto guitar legend.
We Erase Time
This interlude sets up the following track. The title of it is an original line from a poem that I received from one of my favourite people in the world who shall remain nameless. It is a gift and a nod of the cap to them. I wanted them to be a small part of this album.
Be Alright
This is one of my favourite songs on the album. It is big and bold and joyous and communal. It is light and dark…despair and hope. Ultimately, it is about acknowledgement and the hope that arises from acknowledgement. It's about looking at yourself head on and taking stock of what is really there. I love the choir vocals, which we used a few times on the album. That is Fiker Kirubel, Eleanor Gebrou, and Connor Morand singing background vocals. It feels optimistic and always leaves me in a better mood than I was before I heard it.
New Normal / Floating
The last track on the album is a long-form, stripped down, bare bones musical journey. I often get experimental on the last track of an album, and this project is no different. I figure if you're still with me at this point, you can handle a six minute closer. On "New Normal", I wanted to play a melancholy, yet still oddly hopeful, acoustic guitar. It's in open D tuning. I was inspired a lot by Bon Iver with this one ("Re; Stacks"). I talk about phases of life…going from youthful innocence/naïveté and transitioning over time to a jaded, hardened, and numb adult. Every phase becomes the new normal and is all we think we'll ever be. The last verse, however, ends with a tinge of optimism on the line "I'm not the man I was before that fall / but now the light is climbing up that wall". Then this crazy, chaotic, frightening, confusing, build happens that always makes me feel like I'm in the path of a massive tidal wave…just watching it approach me helplessly. Then, as quickly as it came, it is gone, and it breaks through to some sort of peaceful new plane on "Floating" (the outro interlude). This song is still intriguing to me. I still don't fully understand it. I know it makes me feel emotional and almost reminds me of death and life at the same time. It leaves me feeling cleansed and ready to start anew with whatever the next thing is in life.
— —
— — — —

? © Jenalle Los
:: Stream Chad Price ::
---