Jet Life mainstays Fendi P and Curren$y unite for on-brand sleekness and customary braggadocio in swagged-out video for "Strategize."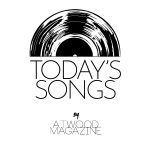 Stream: "Strategize" – Curren$y & Fendi P
---
Curren$y and Fendi P are two components of Jet Life's wider representation of loyalty, weed, money, and women. In a genre that welcomes competition as a stimulating commodity, the New Orleans collective diverged itself away from all the drama, and instead focused on developing their luxurious brand through well-cultivated relationships and omnipresent collaboration.
As label heads and longtime corporations continue to disintegrate within the industry, Jet Life has stayed consistently strong for almost a decade now. There's never been public dissidence between the original three of Curren$y, Trademark Da Skydiver and Young Roddy, and it's easy to see why. For years, they've exhibited the longstanding acronym of J.E.T.S ("Just Enjoy This Shit") as a marketing technique for spreading positive vibes, particularly through weed culture and likeminded ideas.
Nine years after headlining the Jet Life label with its debut album Jet Life Order, Curren$y finds himself as a seasoned underground veteran with a work ethic that could possibly contend with early mixtape Wayne (at least recently). In the early part of this year, he hooked up with DJ Fresh for the final installment of their highly durable "Tonite Show" series, and also released a three song EP a few weeks back.
His stark determination has seemingly migrated to other parts of the label, as southern rapper Fendi P continues his indelible run with three full-length projects over the past two years ("Fendi P 3 and "Carrera Red") to go along with a collaborative tape in mid-2019.
This all suggests that Andretti and Fendi (formerly known as Corner Boy P) are meeting at opportune times of their careers. Since their both on a creative incline, a collaborative tape would only make sense, especially since Curren$y's most recent output includes multiple partnerships (Wiz Khalifa, Statik Selektah, DJ Fresh, etc.) across a short period of time.
"Strategize" is the perfect starting point for Fendi P and Curren$y in preparation for their newest project "Smoking Potnas;" which is now out on all streaming services. Both artists deliver their signature southern drawl across a skittish beat and choral progressions; as a business office and trademarked cars with a purple neon backdrop dominate the landscape of the music video. To be quite frank, it wouldn't be a Jet Life video without cars, weed and girls.
High enough to see it all
So high, bet she die if she were to fall, from outside
Winter, spring, summer, fall
Full time, work hard make the dream real, strategize
Despite both artists working in the typical braggadocios, flex-heavy lane of banausic rap, nothing here reads as dis-ingenuous. When Curren$y translates his business-like thought process to a sing-a-long chorus, a lot of their aforementioned success comes into focus in an explicit manner. Jet Life's steady imprint involves strategizing up front; working hard to achieve their goals, and smoking a lot of weed. It's a simple yet effective formula that explains much of their eternal success.
Fendi P acts as the perfect counterpart to Spitta's nonchalant boastfulness. He surrenders a stellar verse about growing up in the lean era and thinking twice before carrying out a specific action that could change one's life. His insistence on learning from past mistakes while obtaining those positive vibes for the future fits perfect within the business-like mentality of Jet Life. Even amongst the allure of marijuana smoke and the well-planned excursions, the stakes could sometimes be uncharacteristically high. It all depends on the situation.
Think it over, make a decision
Pray about it, I might have to kill him
Replayed it over in my head, first time I didn't
Them niggas traded on us, I could never feel them
"Smoking Potnas" will cap off a cosmic run of music making for both Jet Life linchpins. As long as they continue to strategize and contain steady relationships. both Curren$y and Fendi P will virtually become unstoppable entities. Long live the underground mixtape.
— —
Stream: "Strategize" – Curren$y & Fendi P
— — — —
Connect to Fendi P on
Facebook, Twitter, Instagram
? © 2020
:: Stream Curren$y ::
---
:: Stream Fendi P ::
---