Patrick Martin tackles the myth of unrealistic love in his debut pop single, "Cinema Love."
— —
Patrick Martin wants you to believe love is real, despite what the cynics tell you. After several popular collaborations in the electronic-dance arena, Martin has debuted his first pop single, "Cinema Love," accompanied by an equally romantically-charged video. Set in a secret location very near to the singer-songwriter's heart, "Cinema Love" takes you through a romance centered around the most important question, "Is any of this real?"
"Cinema Love" is unabashedly cliche, and that's because it's all derived from genuine experiences. While some artists are wary of the happy pop love song, Martin recognizes that each human experience has the potential to create an entirely new perspective on such a well-worn subject.
"I just want to tell that story and I think a lot of people can connect with it, even though love and breakups are the most written about things… there's still something new to it."
Atwood Magazine spoke with Patrick Martin about the experience of his first love and heartbreak, how he translated it into his debut body of work, and where he sees his career headed after this first single.
Stream: "Cinema Love" – Patrick Martin
A CONVERSATION WITH PATRICK MARTIN
Atwood Magazine: Why did you release "Cinema Love" as your debut single?
Patrick Martin: I just really wanted to it wanted to set the tone for what I'm about. I'm definitely one of those hopeless romantics, but I very much am someone who cares a lot about love. It's like all that matters to me. And I just really wanted people to know exactly what I care about and what drives me as a human and an artist. It's just an uplifting, happy song to put out to the world, so basically a combination of all those things.
Interesting, have you heard of the concept of being a hopeful romantic?
Martin: That makes so much more sense for me! The whole song is me saying I believe in the best form of romantic love. I like that it expresses longing but it's not just this desperation like, "no one will ever love me," like no, this is out there! This exists! And I'm just kind of biding my time until i find them.
What was your role in overseeing the vision for this video?
Martin: I've wanted to shoot a video at that location for a very long time. That setting is incredibly romantic, it actually gave me a similar vibe as Call Me By Your Name, and I as soon as I decided we were gonna shoot there I knew I just wanted this. We didn't have a huge budget or anything and we couldn't do that complex of a story, the girl in the video was actually in a different part of the country. We couldn't fly her to be at that place, but I wanted people to think when they were watching, "Is this girl real or is she fantasy?" and at the end of the video you see us together. So that's to say I believe it's real because I'm experiencing it in this form; I've taken this video of this girl I'm in love with and then you see us together.
I think that sentiment comes together really well at the end.
Martin: A friend asked me about the context, like am I imagining her, is she real, is it all a dream? For me it was real, like I'm watching that film as someone who took the film, that's what the point is. I'm so in love with this human and you can see in the way she interacts with the camera, and her interacting with me at the end, and it's real.This is a normal people who are living an extraordinary love story, it's not just in the movies.
You said the film location is a secret, does it have any meaning for you? Why did you choose it?
Martin: All I'll say is that I have been going to that place for most of my life and it has always been a special place to me. I intend on buying that home someday. I wanna keep that mystery because that's what makes it magical and mystical; it's unreal and I want to keep it that way, I don't want people to know about it.
How much of the song and video based on your own experience? Something you imagined?
Martin: A combination of different moments, but the inspiration is based on one specific night with my first love, the muse for my entire body of work. We were at my parents' house and staying over in my childhood bedroom, we pulled the beds together to make one big bed on the floor of the room. It was one of those special nights where you lose sense of the world and you're so happy, it's like euphoric. And you're so content, and nothing else matters. We had several nights where we'd stay up all night and just stare at each other for like an hour, it was electric. We would do childlike things together like that, building blanket forts, that was very much how we were.
So where is this muse taking you next?
Martin: The next single is coming out late this month, and I have a lot of music I'm excited to show the world. It's just gonna be coming in hot leading into summer, people should expect really happy, upbeat songs and some really, really raw emotional ballads. I'm showing my very eclectic writing style. I wanna be an artist who will make you dance and scream from the top of your lungs and get you caught up in your feels… expect a lot of emotions in what you're gonna be hearing.
Will the next single have a video?
Martin: Yes, and you're gonna wanna dance, it's a step up from the energy in Cinema Love.
Can you talk about your experience with Antics?
Martin: I worked a lot with Bill Segris and his project Mind Control on a lot of electronic stuff, and found Antics through that. I co-wrote with Bill and got to guest perform with them at a couple shows. I don't really consider those my performances though, I was just up there as presence. I couldn't really hear myself, but that was like my first peek into seeing people perform at these big festivals and just being back in those artist lounges I got this taste of "Wow this is really fun and I totally see myself doing this." I wanted to give myself the chance to be one of those artists at these festivals and so I moved to LA to make it possible… the ceiling isn't very high in Milwaukee.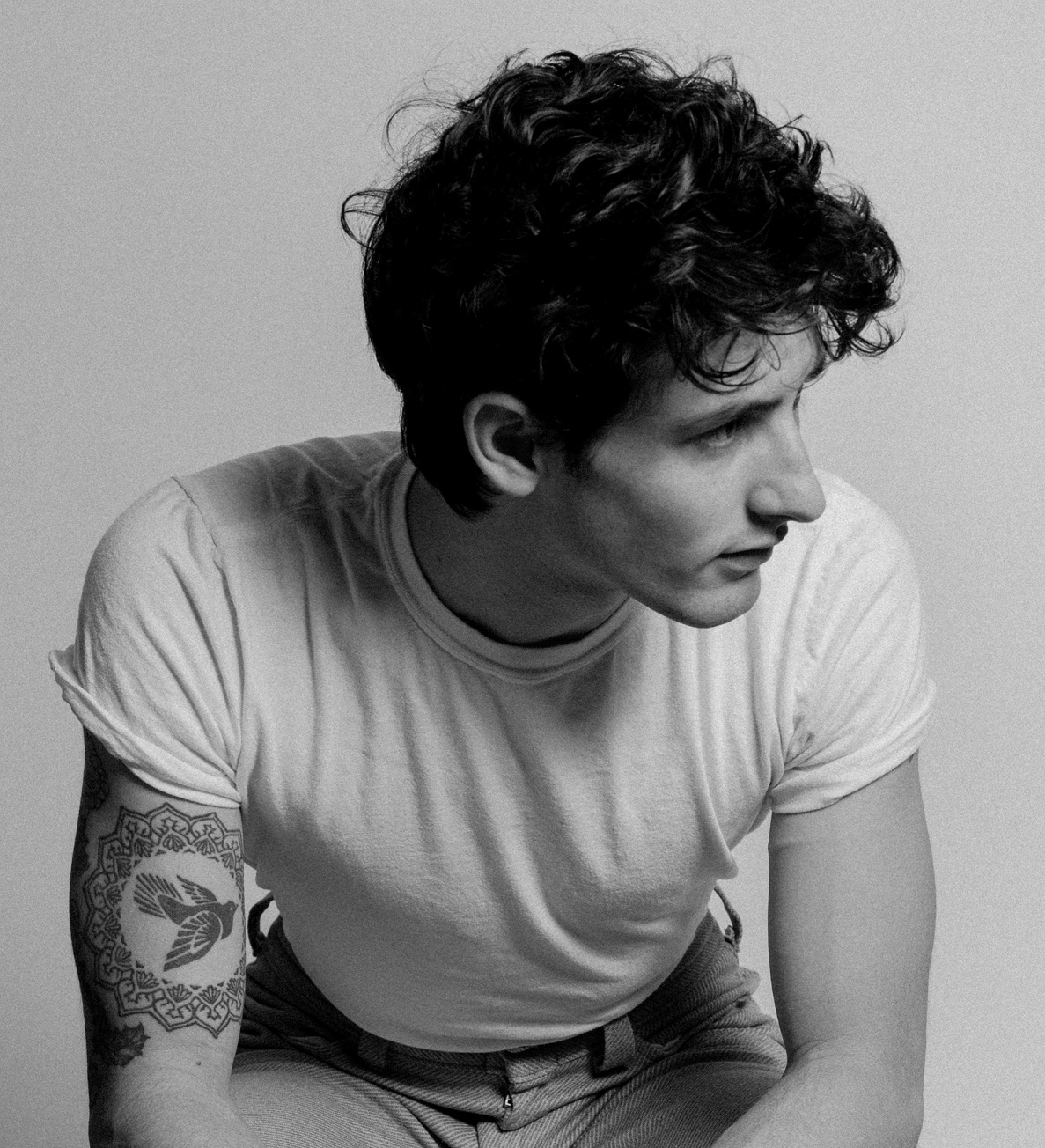 Now that you're out as a solo artist, do you have any plans to collaborate again soon?
Martin: There's a lot of collaborators I plan to work with, right now I just have so much of my own music I need to finish and work on I'm always collaborating, I have one I can't say yet because we don't know what's gonna come of it, but i definitely see myself with other producers. Some of my dream collaborations are with Disclosure or Calvin Harris but I wouldn't want that to be the reason I break, necessarily. I want te be distinguished from that style of music when I want to be, and do more alt/pop/ballad-y things and you have to be careful early on. But I do see myself working with electronic-leaning stuff.
It sounds like you have a lot of range and ambition for this next body of work.
Martin: It's very much based on a chapter of my life that is meaningful to me. It was a learning experience and experiencing it in that way for the first time kind of brought out all of the extremes in human emotion: the most euphoric love and connection with a human, and the most horrible sadness I've ever felt in my life. That's what this represents, it's this that time in my life that I'm still going through just writing about this specific person and that relationship. I just want to tell that story and I think a lot of people can connect with it, even though love and breakups are the most written about things… there's still something new to it.
— —
Stream: "Cinema Love" – Patrick Martin
— — — —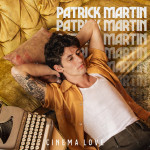 ? © Christine Bartolucci
:: Stream Patrick Martin ::