In an intense vision painted through a soft and dreamy soundscape, Genevieve Stokes brings a unique and refreshing vibe to alt-pop with her brand new single, "Running Away."
Listen: "Running Away" – Genevieve Stokes
[soundcloud url="https://api.soundcloud.com/tracks/792240625″ params="color=ff5500&auto_play=true&visual=true&hide_related=false&show_comments=true&show_user=true&show_reposts=false" width="100%" height="300″ iframe="true" /]




---
With a captivating voice that brings soul and storytelling to live so well it would never give away her youth, Genevieve Stokes creates a dreamy soundscape that will leave listeners enchanted. At just eighteen years old, the Portland, Maine based singer-songwriter has found an amazing way to craft lyrics into music and relay her memories to reflect feelings of regret, fear, and hesitation.
Stokes' love for music goes back to when she was younger, having performed as early as seven years old and having been inspired by artists like Regina Spektor, Bon Iver, Frank Ocean, and Big Thief's Adrianne leaker. In her first single, "Surface Tension" and now in "Running Away," her musical influences can be heard through out the track. From the honesty of Spektor's lyricism to a similar kind of Big Theif sonic feeling, Stokes still engrains her own self and her own coming-of-age story into her own music. "Running Away" showcases the artists' emotions, memories, and feelings effortlessly.
"[The song] was written during an emotionally turbulent time in my life," reveals Stokes. "Finding someone I had a strong connection with brought up emotions I had never felt so intensely. It's exciting and new, but also overwhelming. I wasn't sure if my feelings were fully reciprocated and I was too afraid to ask. The song is a representation of how I overthought and tormented myself over my feelings.
Want to feel limitless,
But there's nothing left.
Just a sorrow that I can't dissect.
Your eyes were filled with emptiness.
I wish that I could miss them less.
When you listen to Stokes' voice, you may never guess that she is only eighteen.
There are not many young artists her age that reflect her sound and honesty as well as she does. The track works to create the perfect blend of piano keys, gentle percussion, and wavy echoes that accompany Stokes' soulful voice. With lyrics as open ended but still full of imagery, the song then turns into a what being afraid to jump into love might sound like.
Stokes' poetry plays to her rich voice perfectly, as her longing melodies meet minor keys that mirror the feeling of yearning to learn more when you meet and fall for someone for the first time. She expresses self-doubt, "Something's telling me that you know me well / but maybe I just see what I want to see," and is still somehow able to emulate that perhaps the bad guy in the story is not herself, but is just the simple act of trying to love.
Atwood Magazine was absolutely thrilled to have the chance to speak with Stokes about the meaning and inspiration behind "Running Away," her songwriting processes, and the details about her upcoming EP!
:: A CONVERSATION WITH GENEVIEVE STOKES ::
Atwood Magazine: You've been performing music since the age of seven. What compels you to make and create music? Is it something that's followed you since early childhood?
Genevieve Stokes: Songwriting has always been a creative outlet for me. My sister was gifted a piano for her 10th birthday and I kind of claimed it as my own. I spent hours coming up with melodies and memorizing chord progressions. I think these years of obsessive songwriting have shaped the artist I am today, and I continue to write habitually.
'Running Away' is a beautiful song - I love the way it sounds like a discovery of something new and also a calling to have a deeper love. What inspired you to write this song?
Stokes: Thank you! I wrote it about someone I met last year whom I felt a very strong connection with. As dramatic as it sounds, it made me view myself and the world differently. The feeling is indescribable, but I wanted 'Running Away' to carry the same etherealness in its melodies and production.
One thing I found the most interesting about 'Running Away' is that it's got kind of a classic, vintage feel to it sonically. The translucent harmonies, booming melody, pianos, and light tambourines - Is there a genre of music that inspires you the most? Can you talk about a few artists that continue to inspire you?
Stokes: I didn't have a specific genre in mind while it was being produced, but I wanted it to feel distant and dreamlike. Some of my largest influences are Frank Ocean, Lorde, Regina Spektor and Bon Iver, but I wouldn't say my music falls under any of those categories. I would say that I'm inspired by all of the artists that I listen to.
You write your own songs, and they are incredible. What is your songwriting process like? Have you been writing songs since you were younger? Do you feel it's something that comes to you naturally?
Stokes: I usually start by playing chords on the piano, and then just sing until a common theme in my lyrics emerge. I record my improvisations as voice memos, and then listen back to find the best lyrics. I like to let my subconscious take over because that's when my most sincere lyrics happen.
Watch: "Running Away" – Genevieve Stokes
I wanted 'Running Away' to carry the same etherealness in its melodies and production.
You said that your debut EP which comes out this summer initially started out as a senior class project! Where did you get the idea that your senior project would be your collection as songs? Are these songs ones you've written over the course of your senior year?
Stokes: I've always wanted to release music professionally and I thought my senior project was the perfect time to get started. The EP is a collection of music written throughout high school. I spent the entirety of my spring break of senior year producing the records and planning a release schedule.
I think it's SO exciting to still see new music coming out, especially now that everyone is confined to their homes. Your EP will be released this summer! Are you excited about its release?
Stokes: I'm so ready to release the full EP! My team has been releasing each song individually, and I only have two more songs before the full project is out. The arts are so important during these uncertain times and I hope my music can provide some relief.
With this being your debut EP, do you think the music, songs, and stories you'll be telling on the record reflect who you are? Are there any certain lyrics or songs that you're excited to finally release into the world that make you feel like, 'This is exactly how I want people to know me,' ?
Stokes: The record definitely reflects who I am as an artist. A lot of the concepts I sing about on the EP still pertain to my life but a lot of them don't. I was still in high school when I wrote the record and I felt separate from myself and my surroundings. I'm super excited to release my next single 'Lonely and Bored' because— as you can tell by the title— it's the perfect time to release it. I wrote it last year but it feels more relatable than ever.
'Running Away,' is again such a beautiful and honest song. As an artist, do you feel like honesty is important when creative music or do you think painting a more vague picture can be a little more powerful? What do you hope people will take away from hearing your latest single?
Stokes: In my opinion, the most important part about songwriting is being genuine. I write music that helps me heal and understand myself more deeply. I just hope people connect to it.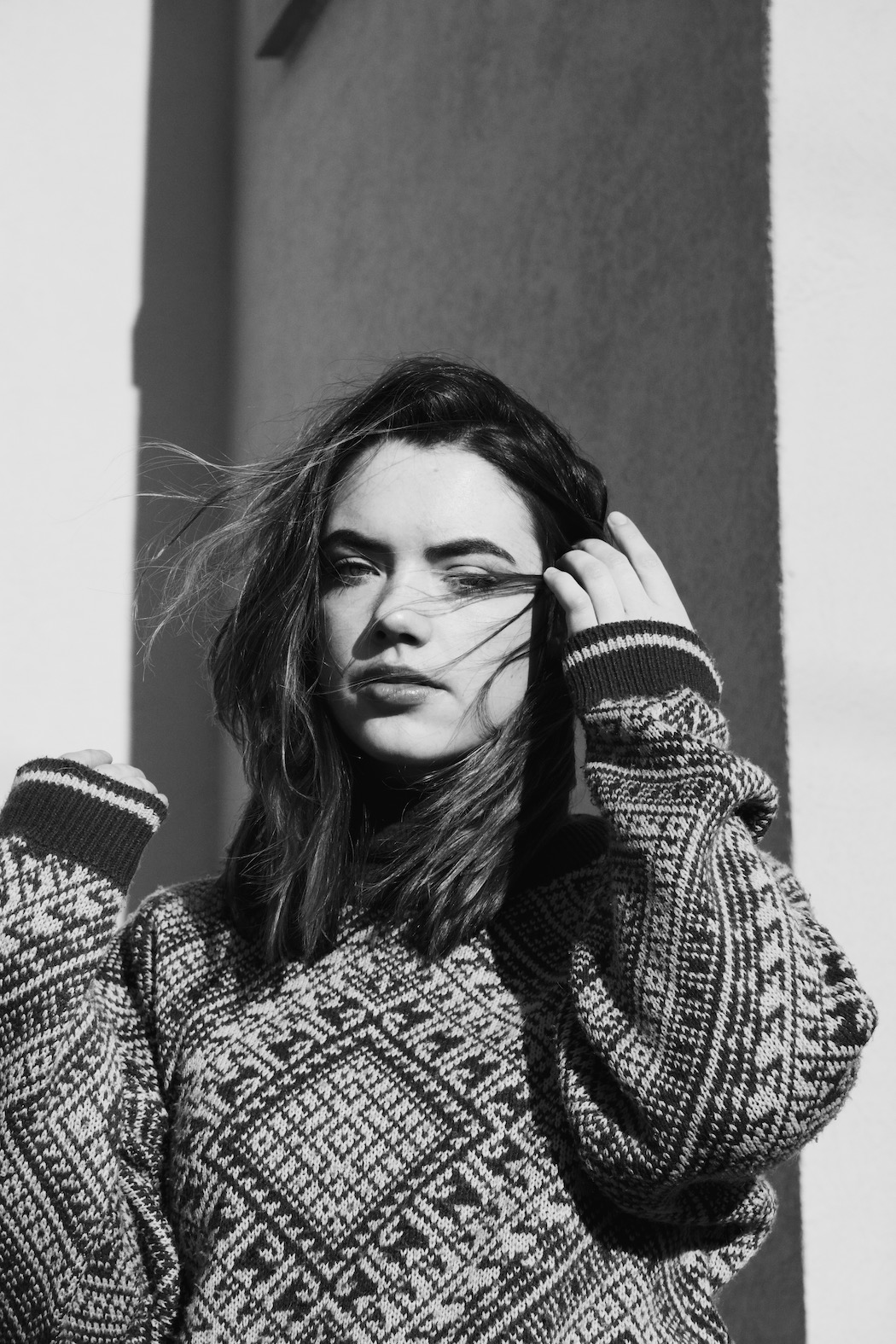 Genevieve Stokes' debut EP is set to release this summer, and you're not going to want to spend your days without her charmingly vibrant, dreamy music. On the surface, alt-pop isn't always meant to sound as beautiful and reflective as "Running Away" does, but through her unique style, unparalleled voice, and passionate writing, Genevieve Stokes seems to be proving otherwise.
Listen: "Running Away" – Genevieve Stokes
— —
? © Abbie Pitre 2020

:: Today's Song(s) ::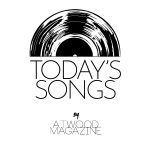 ---
:: Stream Genevieve Stokes ::