Recorded entirely in isolation at her home studio in California, Charli XCX's new album 'How I'm Feeling Now' proves what is possible when a talented and well-connected singer uses her quarantine time productively.
---
"I just wanna go real hard, I just wanna go real hard," Charli XCX announces a few moments into album opener "Pink Diamond." The only thing is, the beat has already beaten her to it. The pulsating, chaotic instrumental concocted by producers A.G. Cook and Dijon Duenas makes immediate impact the instant it inaugurates the track.
It's a brilliant sign of things to come. The artist's fourth studio album How I'm Feeling Now, released May 15 via Asylum Records UK, marks an extension of the considerable omnipresence the Cambridge, England native has maintained over the eight years since rising to fame on the strength of Icona Pop's international hit, "I Love It." Charlotte Emma Aitchison has continued to release albums, EPs and mixtapes at an impressive pace throughout the ensuing period. But the turnaround between this album and her previous one — Charli, released this past September — was particularly quick.
Stream: 'How I'm Feeling Now' – Charli XCX
---
It's rather insensitive to "thank" the COVID-19 pandemic for that. But it is impressive to note that, almost as soon as we all were ordered to stay indoors indefinitely, Charli retreated to her home studio in Los Angeles and got busy working on How I'm Feeling Now, which she completed in roughly six weeks. "I never thought I'd be living in the U.S.A. doing things the American way-ay-ay," she once sang. Whether she ever anticipated that recording an album in such a manner would become part of her American experience as well one day is another question altogether.
But it's worked out tremendously well in the end. Her DIY strategy proves its worth many times throughout the course of this album, one which is brimming with futuristic electronic pop and great consistency from its leading lady in both the lyrical and vocal department.
Floating between soft and loud pipes as she is known to do, Charli XCX offers insight into her current state of affairs just as the album title promises. Like fellow British pop star Dua Lipa on Future Nostalgia, How I'm Feeling Now features music that we'll all get to really appreciate once we're free to hit up the nightclub again, but still can help this period of limbo go by a bit more easily.
Lead single "Forever" demonstrates this well.  It's a love letter to Charli's current beau, Huck Kwong, and describes the difficulties of a long-distance relationship. In the time of COVID, a song about maintaining love and friendship "even when we're not together" proves to be particularly stirring.
---
Similarly, "Anthems" outlines the repetitive daily routines many of us have endured lately, as well as the mixture of emotions such a cycle creates: "Sometimes I feel OK. Some days, I'm so frightened." All the while, we feel entertained.
Catchy romantic tunes are among Charli XCX's longtime fortés, and this new batch would be enjoyable under a global pandemic or otherwise. "7 Years" describes the emotional transition she's achieved in her love life ("I used to live inside a lie with you. And now we're honest and it feels so good"). Meanwhile, "I Finally Understand" thanks Kwong for all the support he's offered throughout troubled times ("My therapist said I hate myself really bad. You tell me it's fine, let me cry and hug it out.") Not all the songs here are that lyrically fleshed-out ("Party 4 U" among them), but in a genre that's traditionally more about sounds than words anyways, the writing on this flashy electropop record is mostly serviceable.
---
Charli XCX has always attracted stellar producers, and she did a remarkable job working with them remotely this time around. Among the heroes to thank for that outcome are her creative director and fellow U.S.-residing British musician, A.G. Cook. Currently living in Montana, Cook makes his mark early on with the aforementioned "Pink Diamond," then delivers more energetic electropop beats on tracks like "Forever" and "Detonate."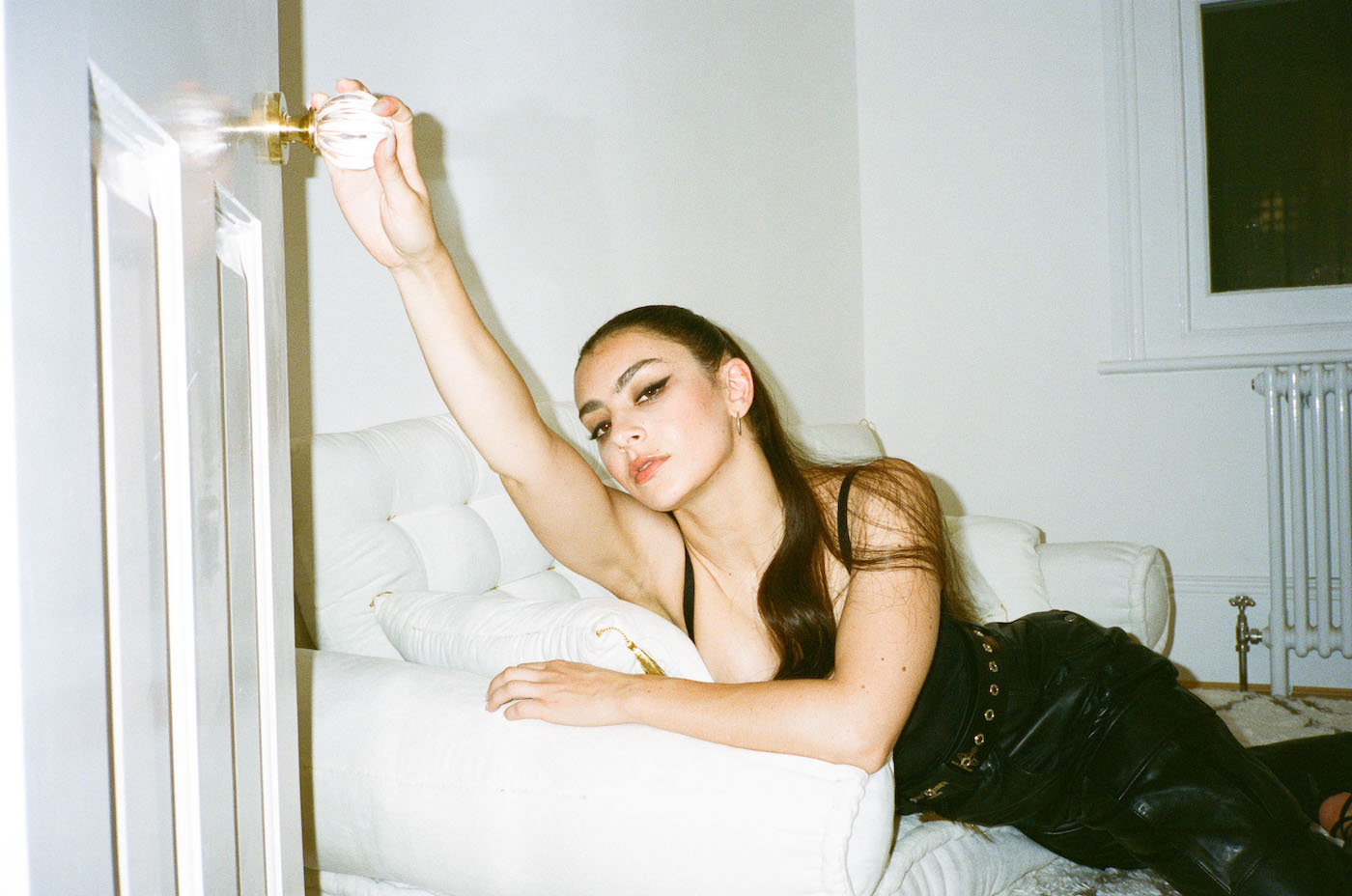 Also worthy of praise is the other "Pink Diamond" mastermind, Dijon Duenas. The L.A.-based producer is an emerging name in the music industry— his solo debut EP was released alongside How I'm Feeling Now on May 15th— and his collaborative feats with Charli XCX suggest that he's a newbie worth following. Add the likes of Dylan Brady, BJ Burton and several other notables, and it's clear that Ms. XCX has got that collaborate-via-Zoom technique down to the fullest.
"I like, I like, I like everything about you," Charli flutters along on "Claws." Her fans are likely to emerge with similar sentiments vis-à-vis How I'm Feeling Now. In any case, such an album demonstrates that there are plenty of ways to spent time wisely while trapped inside during quarantine.
— —
— — — —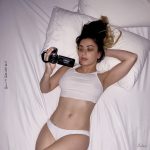 ? © 2020
:: Stream Charli XCX ::
---