A raw, intimate breath of folk light, Bell the Band's haunting new song "Family Line" confronts grief and change with deep introspection and exploration.
Stream: "Family Line" – Bell the Band
---
The shadow of death hangs heavily over Bell the Band's poignant new single, but it's not the loss that makes this song resonate so deeply; rather, it's what the band choose to do about that loss and how they tackle this universal experience that helps their art shine. A raw, intimate breath of folk light, "Family Line" confronts grief and change with deep introspection and exploration. Haunting and beautiful all at once, it's a refreshing take on a difficult subject that, without sugarcoating death's pain and finality, reminds us to live: To balance the weight of loss, with the burden of continuity, remembrance, and growth.
What a secret to keep,
you had a wild monster
all in your dream.
What a burden of time
in a long family line
In the morning you wear
all your yellow light
running all through your hair,
and it fades with the day
while you walk away.
Atwood Magazine is proud to be premiering "Family Line," Bell the Band's first single of 2020 and their latest offering since their 2017 self-titled debut EP and 2018's stand-alone summer single, "Lay Me Down."
"I wrote this song shortly after the death of Frightened Rabbit's frontman, Scott Hutchison. Frightened Rabbit's music has had a profound impact on my life and musical inspirations over the last several years," Bell the Band's founder Caitlin Marie Bell tells Atwood Magazine. "Although I would not necessarily say that this song is about his tragic loss, I would say that this song was born out of my personal reflections triggered by the sudden loss of one of my biggest artistic influences."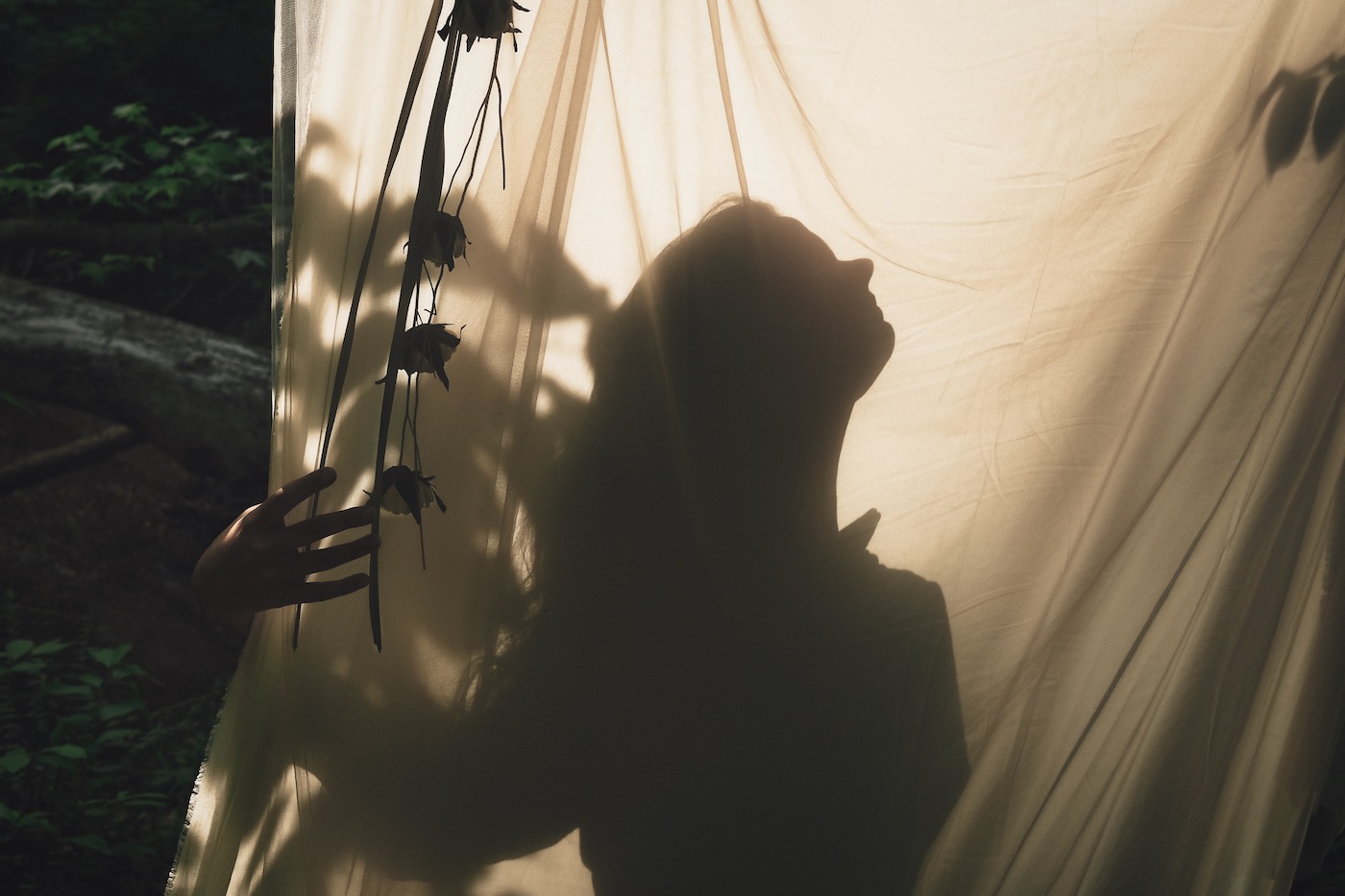 Death and its accompanying turbulence affect all of us differently; for Bell, Hutchison's passing brought her to examine her own relationships and various intersectionalities.
"I began to reflect on family lineages, histories, and all of the nuances and pieces passed down through generations. These pieces of each of us create ripples that pulse through our bloodlines, creating unknown implications for future generations. The great task of humanity comes with immense challenges and hardships. When I think of future generations, I feel a great deal of responsibility, compassion and empathy for the challenges they will face. I like to believe our ancestors would feel the same for us. This song is about intergenerational stories, forgiveness, and how we shape the world we live not only for ourselves, but for future generations."
Originally debuting in late 2016, Bell the Band is the brainchild of Georgia-born, NYC-based artist Caitlin Marie Bell. A singer/songwriter who cut her teeth at open mic nights and earned her salt playing on tour with the likes of Handsome Ghost and beyond, Bell brings a deft musical touch and lyrical acumen to the table. Her songs are smart, yet accessible, intimate, but relatable. Bell the Band is rounded out with drummer Jared Saltiel, upright bassist Gab Bowler and guitarist Harper James.
In premiering the band's song "Love Before Me" back in 2017, Atwood Magazine hailed it as a "folk song for the modern age" and a "heartfelt ballad on the powers of love… Just when you thought the world had enough songs about love, Bell The Band come around with a tune so pure and honest that you cannot help but fall under its powerful spell."
Just as "Love Before Me" entranced us three long years ago, "Family Line" is sublime – a spellbinding experience from start to finish. The song brings Bell back to her acoustic roots, its minimalist acoustic guitar and vocals arrangement accompanied by lilting smatterings of percussion, ethereal keys, and reverb-drenched electric guitar that together form an immersive backdrop. It's the kind of soundscape your whole body can sink into, yet with Bell's achingly sweet vocals and finger-picked tapestry acting as our anchor, we don't get lost in the sound: She keeps us tethered to her every word:
When you reach the warm window light,
you will feel a century going by,
all the pools of mercy at your side,
from your long family line.
I would have you here,
causing every map pin to softly disappear,
and with a whisper draw you near,
shedding ages of fear.
For Bell, "Family Line" is something of a catharsis. "In a world entangled in chaos, pain, and destruction, I find beauty and tranquility in the simplicity of the moments in which I can allow myself to be present and organically live in the space that I occupy," she tells Atwood Magazine. "These fleeting moments are what inspire my music and keep me connected to my humanhood."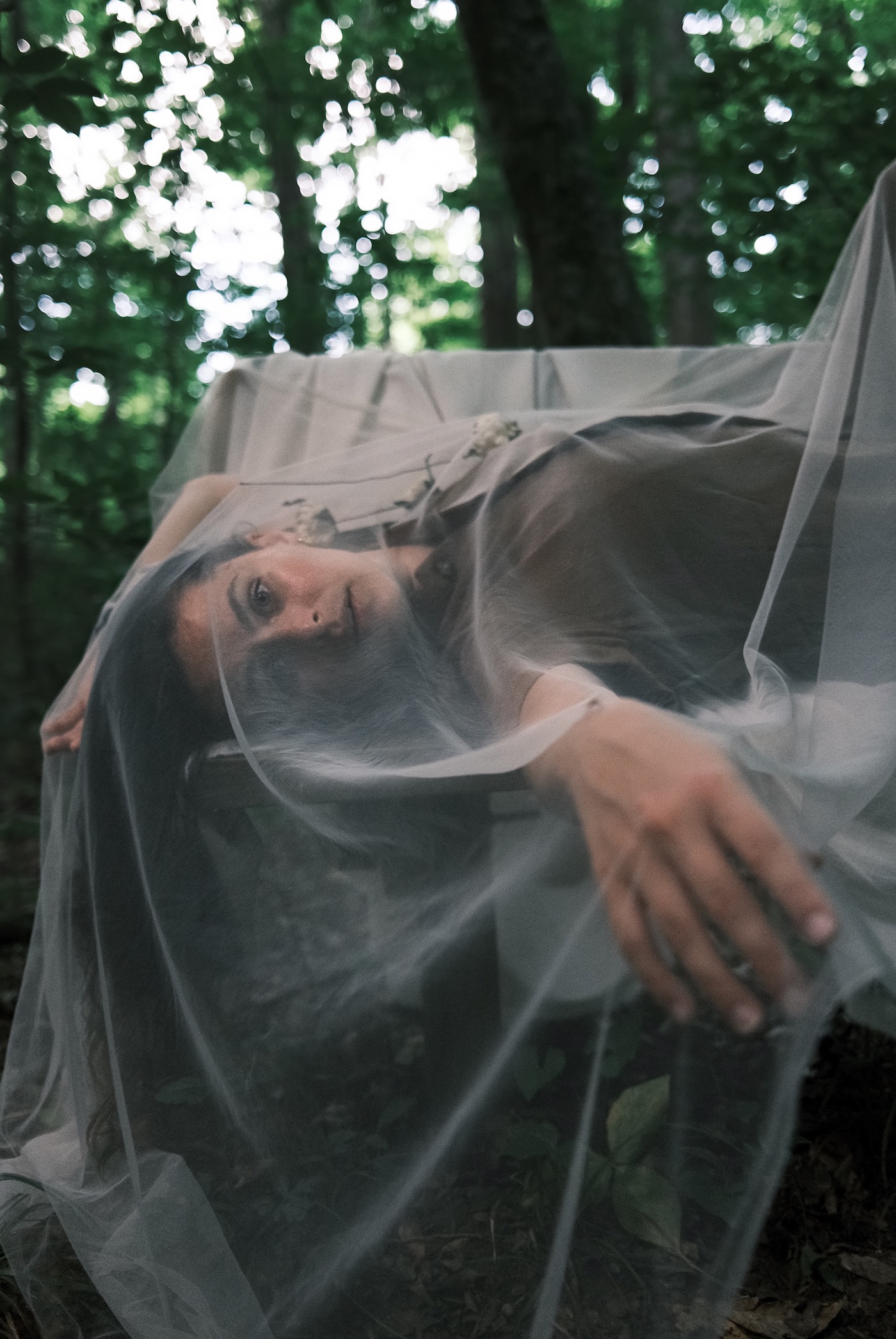 Evocative, vulnerable, and wholly unassuming, "Family Line" would hit hard no matter the circumstances. In the present, it's an especially salient reflection on past and present, with a hopeful spark for a better tomorrow.
Says Bell, "The subjects and themes within this song feel particularly relevant at the moment. As the world struggles to survive through a pandemic and begins to open its eyes to the unjust systemic racism that targets and impacts the BIPOC community, I find myself reflecting on how we got here. These issues have been churning beneath the surface for generations, waiting to reach their boiling points. Now, many issues impacting our world are bubbling over all at once and we must face the reality of what humanity has created. At the same time, we must do the work and act responsibly in order to create a healthier, more just world for future generations. With all of the issues we face today, the world feels particularly small. It's times like these that we need to all show a little more compassion, a little more mercy. And in a sense, that is what this song speaks to."
When you reach the warm window light,
you will feel a century going by,
all the pools of mercy at your side –
When you reach the warm window light,
you will feel a century going by,
all the pools of mercy at your side,
from your long family line,
from your long family line,
from your long family line,
from your long family line.
As for the how the artist herself is faring, "I am finding lately that it is important for me to take things day by day. I am focused on doing what I can to keep myself and my loved ones healthy while allowing myself to process the various emotions that inevitably accompany this unprecedented moment in time. I am currently in graduate school to become a music therapist, and it is certainly an interesting time to be in school. I am consistently working on finding the balance between obtaining my degree, educating myself on the current political climate, making music, taking time to turn off the news and step outside, and most importantly, reminding myself to breathe."
Musically, emotionally, and spiritually, "Family Line" can be our very own reminder to breathe.
Soft and subtle, a truly honest upheaval, the track feels cleansing, as though the very act of listening to it is a means of washing away our sins and recommitting to our present. That may not be how repentance works – far from it, in fact – but it's a starting point down a better path. Wherever we find ourselves today, with an increasingly stressful and chaotic world outside the doorstep, "Family Line" offers a soothing and tender reprieve. Whether you're in mourning over a loved one or just trying to find balance in your everyday, let this song be your guiding light.
— —
Stream: "Family Line" – Bell the Band
— — — —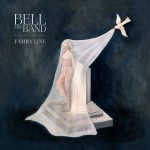 ? © 2020
:: Stream Bell the Band ::
---