We are individuals: When we band together, we feel stronger, but at the end of the day, we are all on our own journey. It is a journey of infinite possibility and potential – but it is ours, and ours alone. Such a truth can be either scary or comforting, depending on the context. For 24-year-old Massachusetts native Grumpus (Graham Stevenson), his individuality is as divisive as it is empowering to him. In catchy new single "Divides," Grumpus wrestles with connection and division in a profound moment of self-truth.
You tear me up in the morning
and keep me up at night
but every time you come around I feel alright
I'm a hole for my brother's money
I'm a ghost to my friends
and will they ever see the day? well that depends
Listen: "Divides" – Grumpus
---
Atwood Magazine is proud to be premiering "Divides," Grumpus' first 2017 release and the lead single off his upcoming fourth project. A promising singer/songwriter with a proclivity toward instrumental and melodic experimentation, Grumpus is a fresh folk-inspired voice in the music scene. His lyricism is deep and thought-provoking; his words paint a multi-dimensional point of view that recognizes the complexities in our world.
Driving on your side of the continent divide
they won't hold their breath for me.
As west as they could go
and they really wanna show
they won't hold their breath for me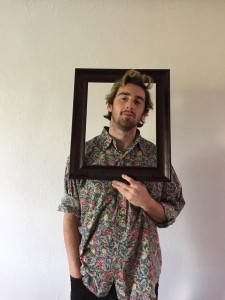 Grumpus' voice is light with a nasal twinge, but nonetheless full-bodied. He sings not with resignation, but with a meditative plaintiveness that acknowledges the intensity of his situation. "I wrote and recorded this song during my time in Colorado," he explains. "I stopped there driving from California to go live in New York and ended up staying for a few months. I wasn't really sure what I should be doing or where I should be… Not that I know that much now." Alone on a long and personal, life-changing trip, Grumpus feels the full burden and glory of independence – for to be solitary can have its benefits, but it also inherits a certain degree of isolation. Grumpus sings from limbo – he knows he is in route from A to B, but he put his game of life on pause, opting for the hidden option, C.
While in that tertiary space, he can just celebrate an existence without beginnings and ends. Like the eye of a hurricane, Grumpus' holiday from real gives him unprecedented perspective on his relationships – to people, to places, and to things.
the river runs through the canyon
like an old forgotten wound
I wonder if the flood is gonna bring it back real soon
I showed the Pale Gods my triptych
when we ate our lunch by the pool
both the water and their responses were cool
Driving on your side of the continent divide
they won't hold their breath for me
We're chewing off our legs
I want to get away
You won't hold your breath for me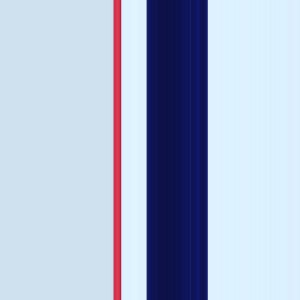 The chorus phrase, they won't hold their breath for me, grows increasingly strong in its repetition. At first, it feels dark and even ominous; after all, nobody wants to be alone. At the same time, this is Graham Stevenson's moment and no one else's. He is the one finding, or at least trying to find answers in solitude. "The middle of the country felt like a symbol for my dithering," Grumpus muses. He thinks about his friends and family; he thinks about the physical world around him. His final statement, "I want to get away, you won't hold your breath for me," hints at the overwhelming sensation of it all. However, this is not a song about giving up; in fact, it's quite the opposite!
Grumpus is in the driver's seat on "Divides," a raw and reflective song from the soul. The artist takes a giant step back, edging out to look as plainly upon his world as he can. It's an introspective technique we can all learn from; after all, how can you know where you're going if you never stop and think about where you've been? Are you on the right path? Is there a right path?
2017 may be one-twelfth of the way done, but there is much more to come from Grumpus. Enjoy Atwood Magazine's exclusive stream of "Divides," and look out for more from the Massachusetts native in the coming months! If anything, "Divides" brings Grumpus closer to his world; may it do the same for us, as well.
— — — —
cover: Grumpus © 2017
:: Listen to More from Grumpus ::