Every Friday, Atwood Magazine's staff share what they've been listening to that week – a song, an album, an artist – whatever's been having an impact on them, in the moment. Here's this week's weekly roundup!
— — — —
— —
:: "And I Am A Woman" – Angie McMahon ::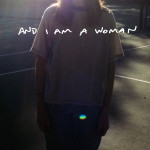 Melbourne songstress Angie McMahon is an powerhouse of volatility and strength. Her new single, released in conjunction with her debut album announcement, reaffirms the raw talent of this longtime Atwood artist-to-watch.
"I wrote this song 'And I Am A Woman' with the idea that our bodies and the spaces around us are our homes, and that everyone deserves to feel safe and respected in theirs," McMahon wrote on Facebook last year, in conjunction with a live performance of the song. Intense and driving, "And I Am A Woman" surges with steadfast confidence, historical pain, and inner knowing: A passionate energy that comes from unlearning society's structured teachings on what it means to be, in this case, a woman:
I want to get dirty now that I've got clean
And when I am bleeding I don't feel like speaking
I'm not your teacher, I am little and I am learning
And have been burning to remind you
That we all live right beside this door
And what we keep it open for
You are in my home now, and I am a woman
You are in my home now, and I am a woman
While there is so much to say about this song, McMahon herself perfectly summed up its essence upon today's release: "There are all these things that our society teaches us about bodies, spaces, choices, feelings, safety, that we have to question and unlearn and do better with. This song started as a heated conversation, but I had to finish it on my own and make it into music because I didn't feel like talking, I felt like yelling. I wanted the hurting to be obvious."
McMahon's pain becomes a cathartic lesson – a learning experience for all us of who choose to listen to her shouts and cries, and dwell in the space between her beautiful voice and the distortion of her ragged, expressive guitars.
Angie McMahon's debut album Salt is out July 26, 2019.
:: "the mirror will take us home" – Jeremiah Lloyd Harmon ::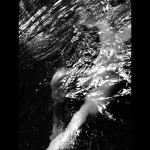 This year on American Idol, there was an anomaly of sorts: two contestants who were not only incredible singers, but legitimate musicians whose original music already had garnered fans not even halfway into the season's run. Last week, Jeremiah Lloyd Harmon released a short album of homemade demos on Bandcamp to sate fans while they wait for his full length studio album, and to raise money for the crisis in Sudan. Many of the album's songs are quietly recorded on an iPhone, birds and Harmon's cat in the background. But midway through the album is this song with the best sound quality, and the most beautiful number in the collection.
Heaven knows my name, I'm sure of it now
If you want to see my face dear then
I'll show you how
"the mirror will take us home" is a stunning song, subtle and lovely in its lyrics and composition. The multi-instrumentalist shows off his guitar skills, as well as his talent for crafting unpredictable, beautiful melodies and chord progressions. His music sounds like it could have come from the 1960s folk scene, or the mid 2000s golden age of Iron & Wine, Jose Gonzalez, and Sufjan Stevens. His writing evokes that of Leonard Cohen's and Art Garfunkel's, with the flair of Elton John sneaking in occasionally when he plays piano on other songs. And yet, I've never quite heard of folk song like this one. It is uniquely Jeremiah, and this small demo is only a glimpse into what he's capable of. This time around, American Idol did what it and its counterparts should always seek do: find truly special artists and give them the platform they deserve.
You can purchase the album souvenirs on Bandcamp for pay-what-you-want, where all proceeds will go directly to UNICEF to aid in the crisis in Sudan.
:: "Ovaltine" – JONILL ::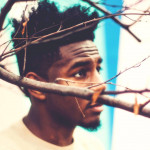 On the rooftops of West Philadelphia, JONILL casts a spell over the city that is as thick and heavy as its summer humidity. JONILL, the moniker for Jon Williams, is 20-something graduate of Philadelphia's University of the Arts who has little music to his name up to this point. A young-musician hustling to get his sound onto the airwaves, he has only crafted a single to his name and featured in the work of other musicians like Wesley Curtis. But here, he begins to stake his own claim – crafting a drop-dead gorgeous love ballad that should be the soundtrack to all summer heartaches:
Baby, love me tenderly
That's how love is supposed to be
A silent wall, a one side feast
No one else can taste how sweet
Rollin' off your energy
Best don't get too close to me
She's alive, I feel her breathe
Tastes as sweet like Ovaltine
His use of Ovaltine as the song's central metaphor is an arresting one – bestowing a sense of child-like whimsy and chocolatey nostalgia that will cast your mind back to your earliest sweethearts. His words are buttressed by his incredible vocal range. At its lowest, his voice is a buttery R&B baritone, but over the course of the song, it effortlessly blends into airy falsetto that most would be hard-pressed to reach. His stellar vocals are able to shine thanks to nothing more than some striped back guitar chords from another local artist Ajay Shughart, and the slight feedback from the speakers that adds an earthy DIY quality (kudos to producer Max Ilan Hoenig, another local musician). All in all, the song is wonderful; I've been listening to it on repeat. I pray that there is an album on the horizon.
:: Mend Again – Tiny Blue Ghost ::
Tiny Blue Ghost's sophomore record is one of consistent returns since its release earlier this year.  The record is a giant leap from 2016's Growing Pains.  Frontwoman Marissa Carroll has embraced more elements of pop-punk in tracks like "Givers/Takers" and "Euphoria" to give the album more drive than its predecessor.  She also doesn't shy away from experimenting with guitar tones like in "Skin," which opens more like a 90's R&B song than an alt-rock jam before morphing into a beachy-indie rock number.  "Hum" also sees these tones blurring lines between genres, where she flips from a similar R&B like tone to jangle-pop to power pop effortlessly.  The highlight of the record though is the the closing-title track.  Carroll uses tension throughout the song to show how sometimes it is hard to just hold it together.  A feedback-ridden atmospheric intro emulates the type of strings you'd expect to hear in a horror movie, before launching into a bass-driven verse and a chorus of relief.  
:: "Brighter Without You" – Be Charlotte ::
Be Charlotte's previous single "Do Not Disturb" saw the Scottish artist turn heads with her unique brand of emotive pop. Her latest single, "Brighter Without You", sees Be Charlotte move past a bad relationship in a boldly empowering fashion, with her alluring vocal performance concurrently encompassing both devastating pain and a welcoming sense of relief. The track manages to delicately recognise the mental torment of a break-up while using that suffering as a spark to build inner strength and resilience.
Despite the empowering lyrical sentiment, there's an underlying sense of melancholy, which sees her reminisce in an ardently affecting manner. The song's lyricism incorporates a compellingly catchy hook while embodying touchingly sentimental emotion, making it an utterly enthralling listen. Although, Be Charlotte is already well-loved in the Scottish music scene, "Brighter Without You" could be the song that sees her receive the global acclaim she clearly deserves.
:: "Hi-Lo" – Bobby Guard ::
It's easy to categorize the world by a set of extremes. Happy or sad. Rich or poor. Man or woman. But life takes place in the grey areas between. A whole spectrum of experiences and paradigms exists when we push the rigid confines aside.
LA Indie-Folk musician Bobby Guard delves into the beautiful mess of those fluid spaces on their debut single "Hi-Lo." The dash is important. It suggests opposite sensations are only end caps, and the human experience rests somewhere in the middle.
Mournful keys and the distant wobble of steel guitars paint a backdrop of open space, a boundless expanse for outsiders and misfits to tell their stories. It's a canvas for the restless among us to cast off the shackles of a life expected and embrace our true identities.
Learning to walk now that the ground is moving under me
Learning it's okay to cry out loud
Leaving behind reminders,
Taking only time to breathe
Bobby has written and recorded over a hundred songs, but "Hi-Lo" seems to fit the mold perfectly for their first official statement as an artist. As a non-binary member of the LGBTQIA+ community, their brand of folk music gives voice to the undefined, the underrepresented, and those that slip through the cracks. The song feels like a verse plucked from one of a million mouths, each yearning to break free. It has the intimacy of Bob Dylan at his quietest, the misty-eyed sincerity of Joni Mitchell, and the salt-of-the-earth frankness of Springsteen. Like all great folk songs, it's easy to connect to, and invites listeners down into their own journey of self-discovery. Who am I? And where do I fit into this grand experiment?
It's something we all need to figure out on our own, but Bobby suggests it's somewhere in the middle. And no matter where we land, we're always beautiful.
— — — —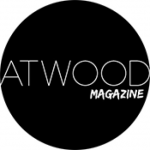 ---
:: This Week's Features ::