"Say So" hitmaker Doja Cat turns in her strongest and most absorbing record yet with third studio album, 'Planet Her.'
Stream: 'Planet Her' – Doja Cat
---
You'll fall into a trance listening to Planet Her. It's practically guaranteed to happen with her hypnotic "let me be yo' woman, woman, woman" chant on the opening track. If not, then it'll surely occur on the equally transfixing "Yeah, yeah, yeah, we gettin' pay day, day, yeah" call a few songs later on "Payday." And if somehow her spell hasn't been cast by then, just wait until Doja and past collaborator Ariana Grande build upon their existing chemistry by jointly crooning "all I want is you, ooh-ooh, ooh-ooh, ooh-ooh" on "I Don't Do Drugs." And if not then….
You get the idea. Doja Cat is clearly a young Californian lady capable of luring listeners into her own magical world of music. Some have been fortunate enough to realize this much since the early 2010s, when a teenager named Amala Ratna Zandile Dlamini first began making her presence known on SoundCloud. One song from that era, 2012's "So High," eventually became her first commercially-released single.
More and more fans became conscious of Doja's capabilities as the years went on and the music kept coming. Finally, the entire world recognized her as a force to be reckoned with the release of #1 smash hit "Say So." It's not fun to imagine how much worse early 2020 would have been without the soothing sounds of "Day to night to morning, keep with me in the moment…" emanating from the radio throughout that otherwise dreary period.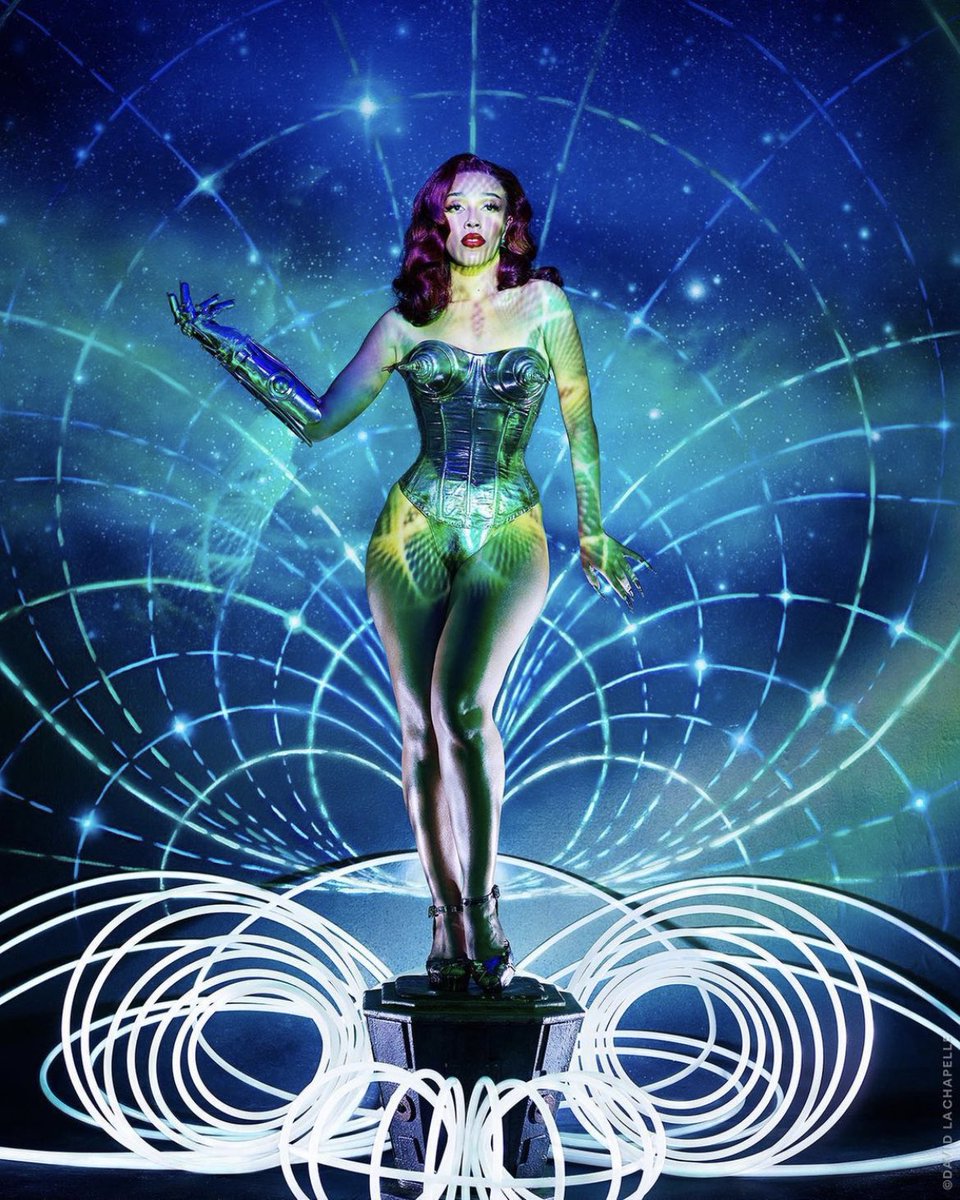 If "Say So" was four minutes of Doja Cat being captivating and melodic, Planet Her is forty-four minutes of her embodying said status. The extra time allows for her to fully elaborate on the album's titular celestial body. "It's the center of the universe, and it's where all races of space exist and it's where all species can kind of be in harmony there," she explains, regarding the concept of Planet Her. "That's kind of the lore."
Each of the music videos to be released from this album has portrayed some of the different landscapes of this peculiar planet — "Kiss Me More" revealed the oceans, oases and zen gardens that exist there, while the brand-new video for "You Right" presented its cloudy stratosphere, a place where Greek mythology and zodiac signs are honored to the fullest. Meanwhile, the album itself showcases Planet Her as a place where harmony can indeed be achieved — between various musical genres, multiple guest artists and producers, and Doja Cat's own dual artistic personalities.
Planet Her brings back much of the production team from its 2019 predecessor, Hot Pink, chiefly Yeti Beats and Dr. Luke. The latter ditches his former pseudonym (Tyson Trax) but maintains his creative flair as a longtime mainstream beat-king and Doja Cat collaborator. There is plenty to celebrate in the resulting music, which blends R&B, pop and hip-hop together seamlessly– along with making room for a few doses of reggaeton ("Naked"), Afrobeat ("Woman"), and more.
Doja also achieves just as much chemistry with her guest vocalists as with her producers. Some of this is due to the fact that these singers, such as Ariana Grande and Young Thug, have previous experience making music with Doja, and thus know the drill this time around as well. Other times, it's compatible go-to subject matter that does the trick. Both SZA and Doja are known for celebrating female sexuality in no-holds-barred fashion, and thus are able to do so alongside one another quite easily on "Kiss Me More." No matter what the case can be, none of the guests feel out of place here; quite to the contrary, each one plays a considerable role in elevating the tracks on which they make an entrance.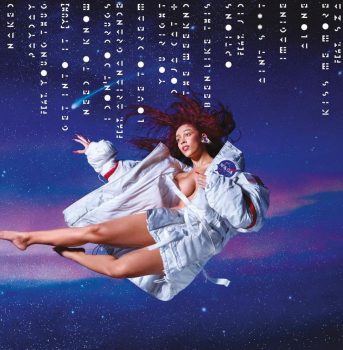 And finally, there's the leading lady herself, who bounces between her two main personas — the sweet singer and the MC-with-flair — all across Planet Her. Much of this seems to be Nicki Minaj-inspired — Doja recognizes this much herself by hollering out "Thank you, Nicki, I love you!" in the closing moments of "Get Into It (Yuh)" — but the 'Cat is able to put her own distinct spin on this approach throughout the album, with highlights aplenty emerging as a result.
It took Doja Cat quite some time to complete the path from SoundCloud-based amateur to certified mainstream titan. But Planet Her confirms that she's conquered the trail. And given that she's still only 25 and has quite the stellar creative team at her side, one imagines that she's well-positioned to keep the hits and the dominance coming in the immediate future.
— —
— — — —
? © David LaChapelle
:: Stream Doja Cat ::
---