Julia Jonas's dazzling new song "Lift You High" carries a message of love and inclusivity for those struggling with loneliness and alienation.
Stream: "Lift You High" – Julia Jonas
[soundcloud url="https://api.soundcloud.com/tracks/690939715?secret_token=s-4fR2m" params="color=%23e1ead2&auto_play=true&visual=true&hide_related=false&show_comments=true&show_user=true&show_reposts=false" width="100%" height="300″ iframe="true" /]




---
I will never take my feet off the ground, I will never lay my hands to the ground…
For those struggling to feel at home in the world, Julia Jonas has a message of love and inclusivity: Her dazzling new single "Lift You High" finds the Stockholm-based singer/songwriter spreading her arms and soaring skyward in a passionate embrace of the lonely and the alienated.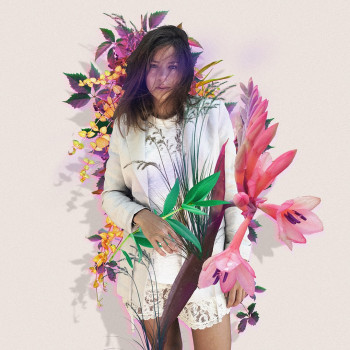 I'll pick you up
you don't seem to stand on
your own feet on the ground,
Afraid of being swayed until you fade away
You know what it's like
To be walked upon, get things wrong
You've felt alone
Ever since you heard of what you couldn't be
Atwood Magazine is proud to be premiering "Lift You Up," Julia Jonas' second single of 2019 (independently out November 15, 2019). Following May's release "Walk with Me," "Lift You Up" finds the Cape Town-born, Stockholm-based artist painting a sweet folk-pop portrait of rejection and inspiration. Musically reminiscent of Sheryl Crow, Natalie Imbruglia, and other '90s-'00s singer/songwriters, Jonas' music is light and lilting. Generally built off piano and acoustic guitar work, her songs have a tendency to emit a bright radiance even in their darkest moments.
I will never take my feet off the ground
I will never lay my hands to the ground
I will never lay my head down
I'll pick you up
And you'll put all your pieces back
I'll lift you high
When you take it upon yourse
For Jonas, "Lift You Up" reflects one such dark moment. "The track reflects a feeling of loneliness and alienation when feeling pressured to fit in but having the strength to strive for diversity and tolerance despite it," she tells Atwood Magazine. "Being quite obviously different in a world where people strive for uniformity creates very strong feelings of loneliness and exclusion. In this case I was inspired by people with a sexual orientation that deviates from the majority. When your identity is the difference that separates you from the majority, you easily feel judged and rejected."
"Lift You High" is an olive branch to anyone who needs it; an outstretched hand into an ambiguous black hole, waiting to be our anchor and our buoy all at once.
Jonas' songwriting is heartfelt and honest, but it's the combination of those lyrics with her vocals that helps make "Lift You High" a true home run: Injecting emotion into every moment of her music, Jonas' voice is pure gold as she waxes and wanes over the surrounding instrumentation. As we head into 2020, Julia Jonas is most certainly worth keeping an eye (and an ear) on.
Stream Julia Jonas' "Lift You High" exclusively on Atwood Magazine!
I'll lift you high
And walk with you so you can rest
I'll lift you high
And walk with you so you can rest
Stream: "Lift You High" – Julia Jonas
[soundcloud url="https://api.soundcloud.com/tracks/690939715?secret_token=s-4fR2m" params="color=%23e1ead2&auto_play=false&visual=true&hide_related=false&show_comments=true&show_user=true&show_reposts=false" width="100%" height="300″ iframe="true" /]





— — — —
Connect to Julia Jonas on
Facebook, Twitter, Instagram
? © 2019
:: Stream Julia Jonas ::
---