Atwood Magazine has partnered with LiveSyphon to showcase live music from across the country. The latest in our series features Austin, Texas band The Watters.
I'm not your test tube baby
The Watters consider their style to be "American soul rock with a gypsy jazz influence," a respectably broad and impressively faithful definition. Daniel and Jenna Watters have played music together for over eleven years and have been writing together for eight years, collaborating on six albums together as "The Old Creek Band" while they lived in Denver and Nashville. After relocating to Austin, Texas in February 2015, they changed their name to The Watters and started a new life. Their debut album, Great Unknown (independently released 7/1/2016) captures the physical and emotional experience of that transitional moment.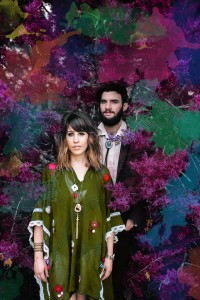 "The Great Unknown is the power of intuition and the beauty in uncertainty," explains Daniel Watters. "Instead of finding fear in the unknown, I find it easier to see the beauty and opportunity in the unknown. Our move to Austin was a complete leap of faith, but a year later we are very happy here and feel an overwhelming support system." Released a little over a year into their new life in Texas, The Watters' debut is soulfully rich, with intoxicating horns and magnetic warmth. The majority of the record was recorded live, and it features a breathtaking 9-piece backing band throughout.
Life has plenty of risks, but plenty of rewards as well. The Watters is one of those rewards: Their storytelling derives from human experience, with that personal flare that only experience can provide. Songs like "Great Unknown," about the struggle of finding one's place in the world, or "Bad Dream," about dealing with anxiety and life's stresses, speak to the individual on a level we all can appreciate. Humble, passionate and real, The Watters' music evokes the beauty of the everyday.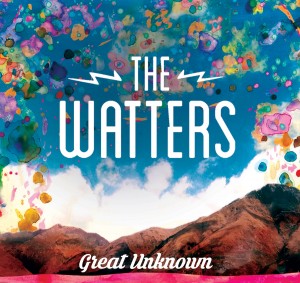 In partnership with LiveSyphon, Atwood Magazine is proud to present The Watters' performance of "DNA" from their record release show at legendary venue The Parish in Austin. A darker song with a forceful message of individual empowerment and 'flawed is beautiful' ("I'm not your test tube baby"), "DNA" highlights the band's rock elements while demonstrating their high level of synchronization.
Great music comes from bands who know how to let loose while keeping together, and that's exactly what happens on the latter half of "DNA" as Daniel Watters breaks into a savage guitar solo that finds support from the keyboard and the horn section. The Watters' energy is palpable, a testament to the musicians' level of skill. Soul, rock, jazz, whatever – The Watters bask in a fusion of delightful sound and vivid lyricism.
Check out The Watters' performance of "DNA," and get to know them better through our exclusive interview below. Great Unknown is available via Bandcamp, Apple Music, and Spotify. The stage is set for Daniel and Jenna Watters, and we cannot wait to see what The Watters do next!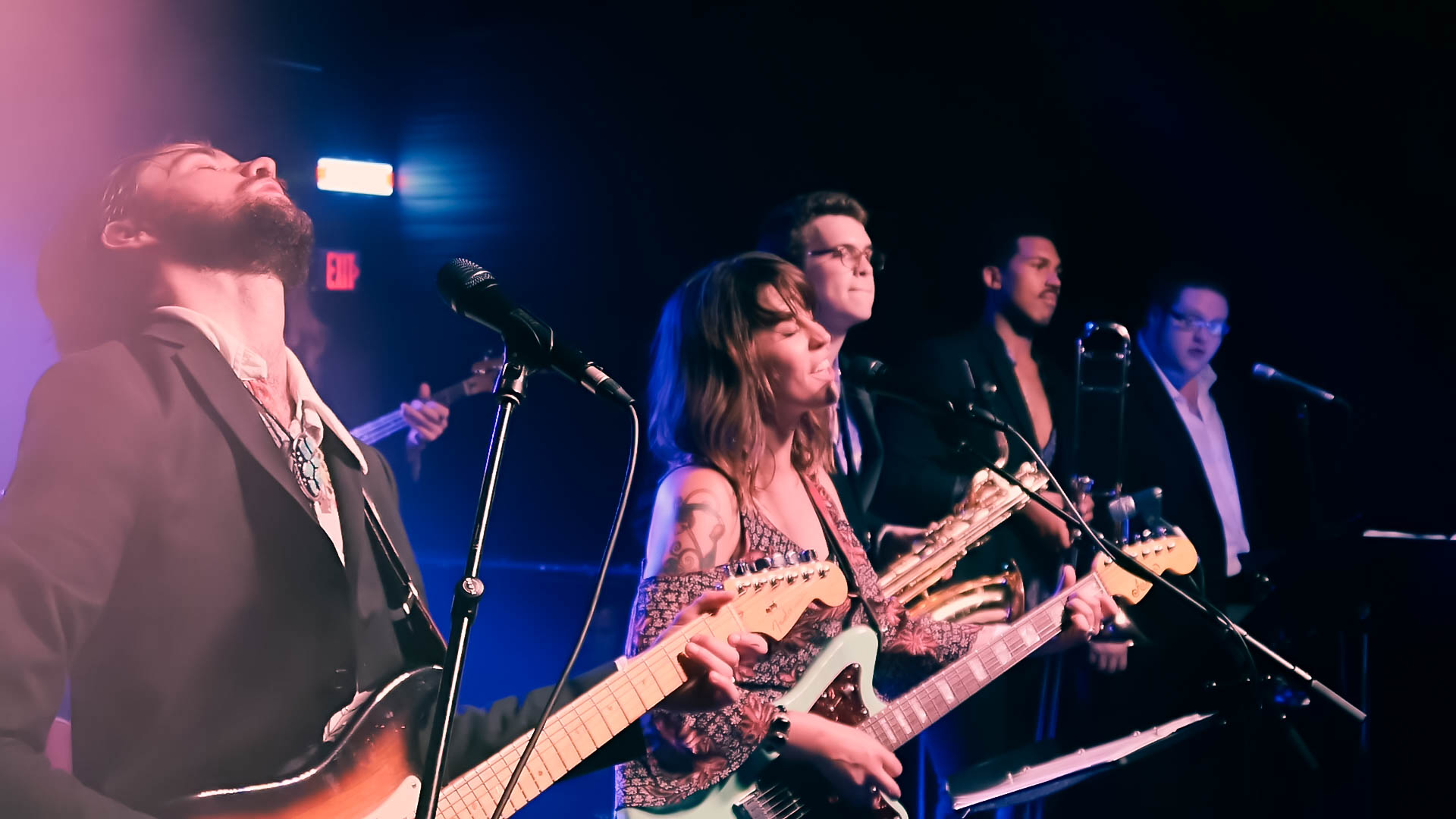 Meet The Watters
Atwood Magazine: You've recently relocated to Austin. What sort of musical climate does the city offer that differs from Nashville or Denver? How does it uniquely inspire you?
The Watters: Nashville was pretty specifically Country music, but it also felt like you had to look and sound a certain way to make it there. Denver had great music, but mostly had a 'jam band' vibe to it. We love all the above, but we just didn't feel connected to the music scene like we do here. Austin is so eclectic with its music scene, but we especially love all the blues, R&B/Soul and brass music here. The musicians here are inspiring to us because even though everyone is super laid back, they also work really hard and gig all the time. And musicians here help each other out with gigs, exposure, etc. as opposed to competing with each other. There is an amazing fan base here too as opposed to Nashville where usually the only people watching your show are your fellow musicians.
Does the move to Austin and new band name signify a major change in your music? Was there a pressing need for a fresh start?
The Watters: Honestly, we didn't realize how much the move to Austin would change everything for us. When we first got here, we still played shows under "Oak Creek Band" (our band for 6 years), but seeing as all our old members were no longer with us and our sound was slowly changing, a band name change seemed appropriate. It's been so much better for us not having to explain to people that we actually ARE NOT a bluegrass band!
You've been writing music together for a long time. Can you tell us a bit about how your music has grown into what it is today?
The Watters: Things haven't changed too much since we started; we have just been polishing and fine-tuning mostly. Since we moved to Austin we've embraced to horn section full time, which is somewhat new. However we've had horns on our records since the beginning and embracing them is almost going back to our roots than some of the more Americana stuff we were trying to do in Denver & Nashville. It was almost like we had the formula before we even started and got lost along the way and had to find our way back.
Daniel, when you talked about your album you said, "The Great Unknown is the power of intuition and the beauty in uncertainty. Instead of finding fear in the unknown, I find it easier to see the beauty and opportunity in the unknown." What song off the album do you think reflects this sentiment the most?
The Watters: The title track "Great Unknown" talks about the patience needed for one to see that the fruits in life will always come if you just wait for them. "Bright Side" is another that alludes to the beauty in life despite your world being "burned and barren." Things get tough, but there is always a bright side. It is important to be gracious for what you have and just smile for the little moments in life. Every damn day.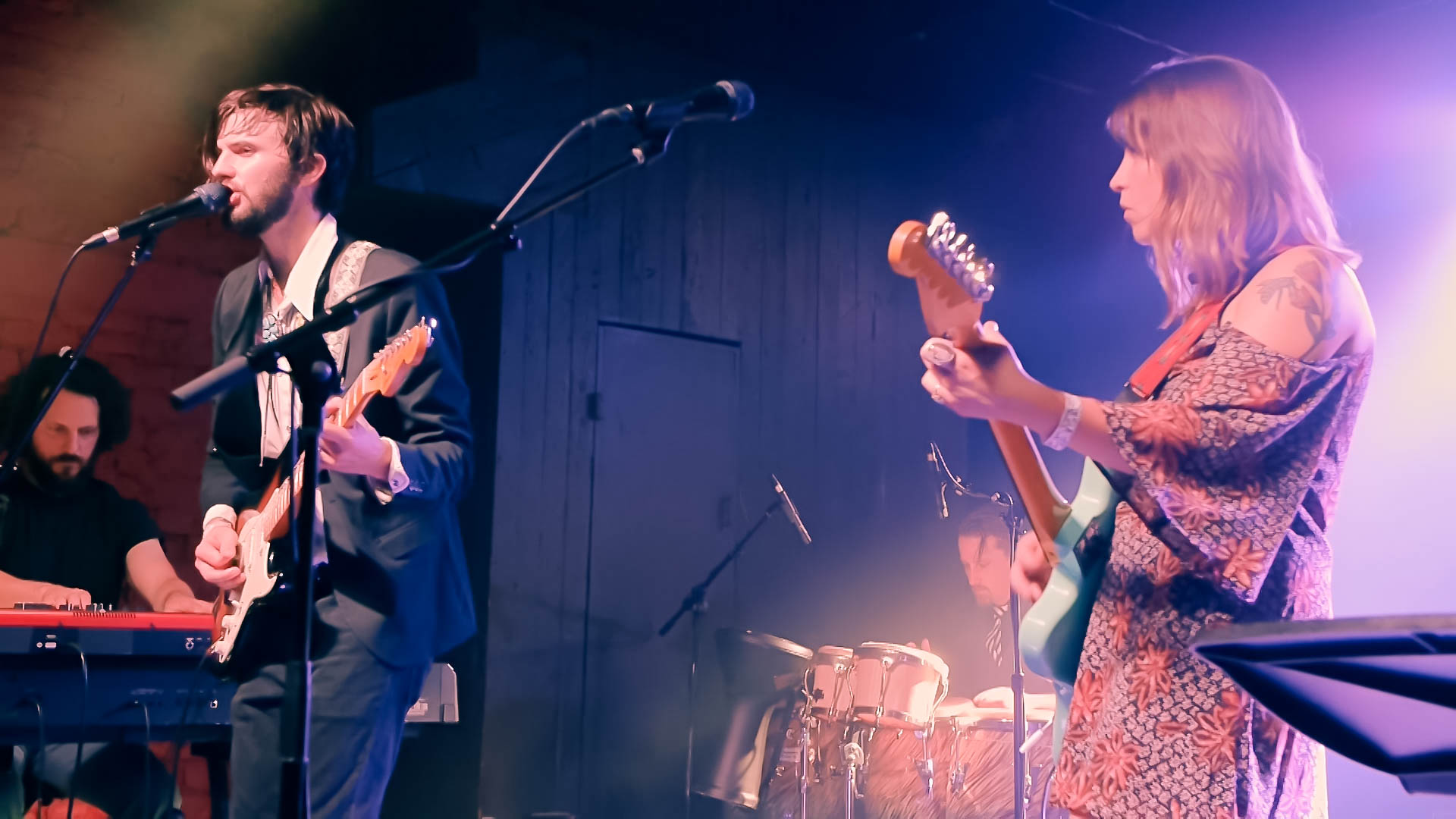 What was the reasoning behind putting together a full band to play behind you? How did you choose these musicians?
The Watters: We spent four years after high school playing duo gigs, so we we officially formed the first real band in 2009… we were sick of playing Simon and Garfunkel songs and were ready to rock! We started as a four piece in Denver. Nashville is actually when we decided to start adding horns to the line-up, and we'll never go back! We got very lucky when we first got to Austin because we just kept meeting these amazing musicians who introduced us to their other amazing musician friends, and the rest is history. Recently, we've been introduced to a handful of guys that went to UT's school of music and we're so stoked to be playing with these talented jazz musicians.
Your music is expansive, your full band has a total of nine people, and your lyrics are very strong. It's a huge sound for a group that is made of two people. What about the two of you, do you think, is the most important element of The Watters' identity? And how do you think you manage to retain the essence of your duo and convey it accurately while still making such an enormous impact on your listeners?
The Watters: Jenna and I's connection is what makes The Watters what it is. We have been singing together for over 11 years and have played countless shows together and it's our dynamic which sets us apart. However, we don't really consider ourselves just a duo, as we consider everyone that plays with us is part of our family. When we were "The Oak Creek Band" we used to have different players in all our different band photos and it started to get confusing, so part of the decision to become "The Watters" was that we knew certain players would come and go, but Jenna and I would always remain constant.
What message(s) are you trying to get across with your music?
The Watters: That it's about the music. It's about feeling and emotion. It about marking time, being within a community or creating and recalling memories. It's about happiness, sadness, pain, pleasure, love and sorrow anything that sparks inspiration.
You chose to record the majority of your album live, so I'm assuming you hold your live show quite dear. What do you think is the most striking aspect of it?
The Watters: Our live energy is certainly what strikes our fans the most, so it has definitely been a quest to capture that. I love Bob Marley's style of record producing where the band records together, then other overdubs are added to it. I'm not sure we've done quite that yet, but each album is a evolving and Great Unknown is our closest yet. The next one might have to go in the complete opposite direction though, and maybe we will capture what we're going for by accident! ; )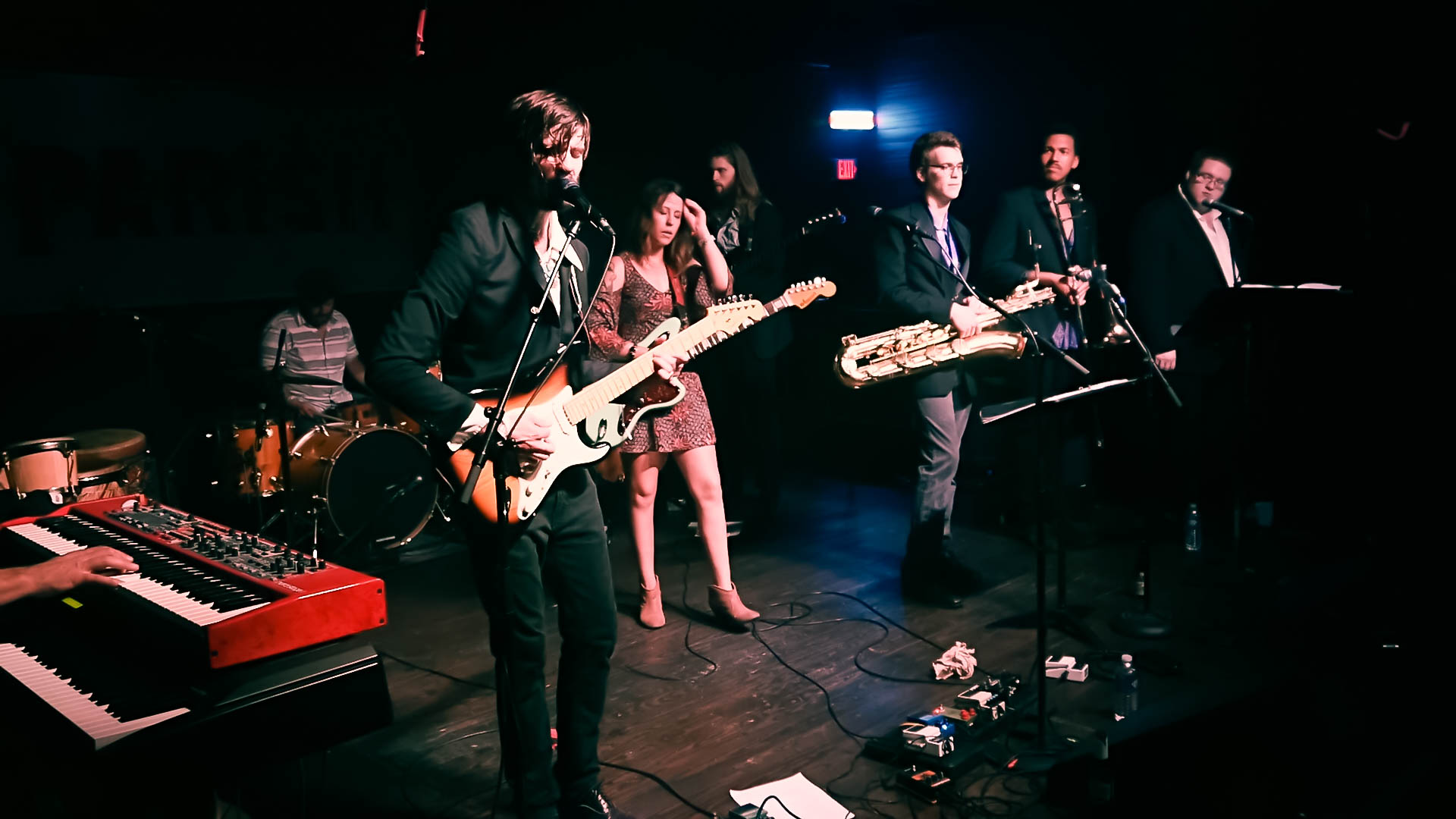 There are a lot of ambiguous lyrics here: "I'm disillusioned by reality," "I'm not your test tube," "Your test tube is an apocalypse," etc. Can you comment on them? What message/theme are you aiming to convey in them?
The Watters: Those lyrics all come from the song "DNA" which is a very colloquial song. "DNA" touches on many different topics, so much so that at one point a drummer friend in Nashville came to his own conclusion that DNA stands for Do Not Ask. Generally though, this song screams against being a corporate guinea pig. I tried to compare the seductive associations used by mainstream corporations that make us believe cars and computers are "sexy" to that of a "perfect" human being. It's hard not to long for that perfection in things. Electronic music has perfect time and pitch. Photos can be manipulated to be "flawless". Almost every almond in the country is grown in California. However, the veneer of perfection is a dangerous one. Our imperfections and differences make us stronger as a society and as a people.
The veneer of perfection is a dangerous one.
It's not that common to see two such styles of drum sets together on stage at once for the same performance. What do you believe you achieve by that combination?
The Watters: Having the percussion is always a treat, though we don't always have one every single show. We started having a percussionist play with us during our time is Nashville and we found having someone doing polyrhythms over a simple but grooving rock drums gives it a nice cherry on top. We love the double drummers of Tedeschi Trucks, Allman Brothers, and Grateful Dead, so it's our take on that without being too extravagant.
Do you have a favorite line/lyric? What is it and why?
The Watters: From our record? If so, mine (Jenna) is from [album closer] "Bright Side": "when the fire finally passes and the ashes turn to dust, when my world is burned and barren and my life has come undone, well it's easy if you let go but it's hard if you hold on, cause there will always be a bright side as we circle round the sun". Daniel wrote this when we were driving home to AZ from Nashville. We didn't know where we were going to move and what was going to happen with our music. I remember being very down about it all, wondering if this was it for us musically, but this song is a reminder that when things seem to fall apart, you're really being shown that there is a "brighter side" to every situation in life.
Describe your sound in one sentence.
The Watters: Americana Soul Rock with a gypsy jazz influence.
— —
:: Watch: "DNA" – The Watters ::
[youtube=https://youtu.be/qAN6nf6axSc?t=0s]
Great Unknown – The Watters