Ever since you came, I live an ultralife
Life is a constant source of inspiration: Between the lows and highs, doldrums and surprises, there's quite a lot to go around. Yet while we experience our worlds through uniquely individual points of view, it is so often the moments we share with others that have the biggest impact.
The power and profundity of shared experience – togetherness – has been a guiding light for Oh Wonder since the duo's inception. And I feel life for the very first time, love in my arms, and the sun in my eyes, they so poetically sang on "Technicolour Beat." The electricity and magnetism of being with or near that special person was even more pronounced on the song, "Without You." Come back into the good life, lose these hazy love lies, they exclaimed, later going on to observe, life goes slow loving sober.
Yet never before have Oh Wonder been as direct about the special power of two, than on their brand new single, "Ultralife." Ecstasy fills the airwaves as Oh Wonder revel in the invigorating fulfillment of closeness and camaraderie.
Lovesick, the beat inside my head
Waves struck a sea of bitterness
Lights up solo in the blue
Before I found you…
Listen & Watch: "Ultralife" – Oh Wonder
---
It's been nearly nineteen months since Oh Wonder last released new music – in the form of their highly anticipated self-titled debut. Josephine Vander Gucht and Anthony West spent the better part of 2014 and 2015 in their London home studio creating, learning, and experimenting with songwriting and recorded music. Since their album's September 2015 release, life has been a literal whirlwind for Oh Wonder. Their music has whisked them across Europe, North America, Australia, and South America, enabling them to perform before sold-out crowds in major cities around the world.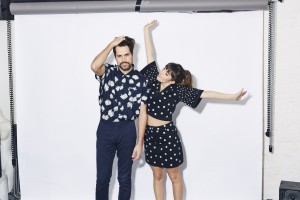 Oh Wonder finally found time to catch their breath last summer, when they spent a month living in an Airbnb apartment in Williamsburg, Brooklyn. In addition to getting through four seasons of The Office and enjoying the privilege of a home-cooked meal, Oh Wonder spent the much-needed downtime writing their second album, which was then recorded this past December back in London.
Released today (3/31/2017) via Republic/Island/Caroline, "Ultralife" is not only the lead single off Oh Wonder's forthcoming sophomore album of the same name (out June 16th), but also the first glimpse into Oh Wonder's current mindset and artistry. It is their first chance to show the world how much they have grown in the past two years, and to share what they have learned on their incredible dreamlike journey.
Taking that into consideration, it's not a far cry to suggest that "Ultralife" is as much a dedication to their fans, as it is to one another. Since this project took off, Oh Wonder have definitely been living an "ultralife" – as the band told us last year, "How the hell did we end up here? And who are all these people that know our songs?"
Days pass slowly, lost and low
You gave me hope and now there's only
Blood running in my veins
I've never been here before
And I've got love falling like the rain
I never could've asked for more
Regardless of its intention, "Ultralife" is an endearing love song. Vander Gucht and West continue their tradition of singing in tandem an octave apart, a trademark of their sound that has allowed the two to share the spotlight. Familiar tropes of the slow lonely life connect to Oh Wonder's established mindset: That together is always better than apart; two is better than one. Now there's only blood running in my veins, they sing of love's adrenaline rush. I've got love falling like the rain, I never could've asked for more.
The end of the "Ultralife" chorus is a pure celebration. Oh Wonder's enthusiasm is at an all-time high as they embrace life's greener pastures head-on, perhaps for the first time (one could argue "Midnight Moon" was celebratory, but its indulgence pales in comparison to this).
I got so much soul inside my bones
Take a look at me now
I'll be young forever in the sun
Ever since you came, I live an ultralife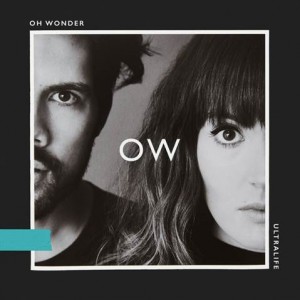 Oh Wonder excelled at brooding and moody music on their first record; their ability to evoke intense dark emotions has seldom been questioned. "Ultralife" explores the brighter side of life, an area that is often harder to write about, and harder still to pull off. Unsurprisingly, Oh Wonder's performance is more than convincing: The duo's collective production skills have skyrocketed to meet the demands of their songwriting abilities. Gone are the days of subdued minimalism; "Ultralife" embraces the full sonic spectrum, with pounding drums and pulsing synths breathing vibrant energy into the music. Listen carefully to the chorus' end, and you'll even hear what sounds like an audio sampling of the 'level up' sound from old Super Mario Bros. games. What a perfect metaphor!
Turn down the voice inside my head
'Cause heaven only knows why we feel this emptiness
But I will climb out, find another you
Now I've found you…
Oh Wonder's triumphant return heralds a fresh new era of bold experiences, vivid emotions, and untethered musicality for both the artist and listeners alike. The duo's excitement is infectious, jumping out of the music to hit home with tremendous strength and personality. Oh Wonder have written about life before, but never with so much joie de vivre! Fans around the world can bask in the sunshine of Oh Wonder's return with a grandiose anthem of love, happiness, and smiles.
And to Oh Wonder, we say thanks. Ever since you came, I live an ultralife.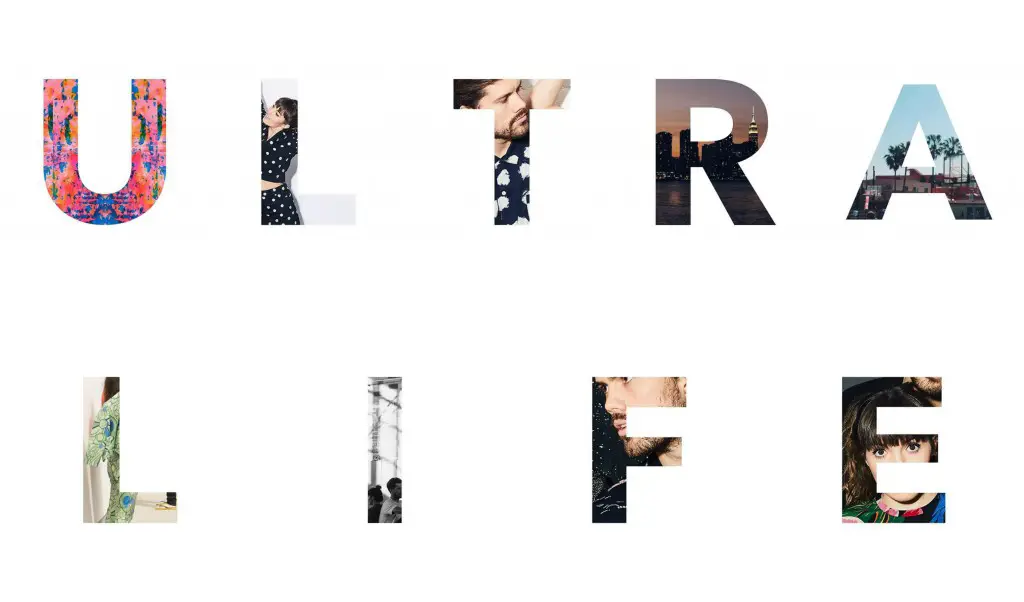 cover: Oh Wonder © 2016
:: Oh Wonder :: Tour 2017 ::
4/12 Las Vegas, NV – Brooklyn Bowl
4/13 Pomona, CA – The Glass House
4/14 Indio, CA – Coachella Festival
4/17 Sacramento, CA – Ace of Spades
4/18 Sacramento, CA – Ace of Spades
4/19 Santa Cruz, CA – The Catalyst
4/20 Santa Barbara, CA – The Lobero Theater
4/21 Indio, CA – Coachella Festival
5/19 Mexico City, MX -El Plaza Condesa
5/23 Buffalo, NY – Town Ballroom
5/24 Clifton Park, NY – Upstate Concert Hall
5/26 Burlington, VA – Higher Ground
5/27 Boston, MA – Boston Calling
5/28 Asbury Park, NJ – The Stone Pony
"Ultralife" – Oh Wonder