Jackie McLean of the indie band Roan Yellowthorn grants us an inside look at the making of an album from start to finish in her 'Breaking The Record' column.
Stream: 'Rediscovered' – Roan Yellowthorn
---
I'm not gonna lie, I've been feeling pretty discouraged lately. I am thankful for all of the important things – health, my family, a house. I'm trying to remind myself that this situation is not my fault, that many people are being challenged right now. I am aware, now more than ever, that the world is a global community. We are all connected.
Against the landscape of some pretty big and serious issues is the small one that I am dealing with on a personal level – trying to figure out what I'm doing and who I am.
Just jumping into the Breaking The Record series documenting the making of our album from start to finish? Read part 1 here!
I thought that 2020 was going to be a certain kind of year – the culmination of many years of work and struggle. I was set to record a new album with my dream producer, play my first showcase at SXSW, do a bunch of other festivals, play a 20-date summer tour, and put out my new album with all of the support I've always wanted.
All of these plans have been waylaid. I'm resistant to let myself acknowledge how sad and adrift I feel about all of this because I feel like, compared to what could be going wrong right now, this is nothing. In the scheme of things it's so small. Acknowledging this makes me realize how small I am, too. I'm just one person on this earth. With all of the effort I've put into the dream of sustaining myself through art, I'm just one person. There are other forces at play. I am small.
What can I do now? It looks like my album will come out in early 2021. Until then, I will wait.
I am hyper-aware of the passage of time. I'm constantly feeling like I'm behind, like time is passing my by. Usually, I stay busy. Busy enough to ignore the nagging in my brain. Now, I'm being forced to sit still. I am evaluating who and where I am.
Here's what I'm noticing:
Relationships matter. The people in my orbit, ones that I care about, ones I've known for years or those who I've connected with more recently, they matter to me. People are really important. I'm realizing how important relationships are to maintaining a sense of well-being.
Things can wait. I've long been one of those people who does things immediately. I like to be busy. I push myself to get things done, even if when it's difficult. I'm learning that things can wait. The album that I worked so hard to finish in time for the deadline is not coming out for nine more months. Everything that once felt immediate now feels eventual. Why rush?
Happiness is important. Along with the whole 'do-things-now-and-stay-busy-so-I-feel-less-anxiety' thing, I haven't always prioritized my own happiness. I've felt that it was extravagant – a luxury I couldn't afford. I'm not saying I've done a 180 on this or anything, but, now that I can't really go non-stop right now, I'm subtly reframing my behavior. What's the point of habitually doing things that don't make you happy? What I'm trying to say is that I'm eating as much ice cream as I want and letting myself relax. I want to enjoy my life. I really do.
Producing is not the only important thing. I think what I'm confronting is this belief that I'm only as valuable as what and how much I produce. As someone who considers art a central piece of my identity, producing work has long been a core tenet of the way I see myself. Feeling unmotivated and lacking familiar outlets for creativity means that I'm not producing as much. And I'm not feeling like 'an artist' all the time. So who am I apart from that? I'm still me.
I'm thinking about what I miss. Mostly, it's seeing people I care about. It's connecting. I feel pretty disconnected. It's interesting because, while this situation is on one hand making us feel disconnected, it's highlighting the fact that we are all part of a global community. Things are so weird. I don't really know what to feel. I'm longing for the familiar. For comfort. For my old sense of self. It's changing. I feel the change happening. I don't know how I'll come out of this. I don't know how the world or the country will come out of this. I don't know what any of it will look like. It's hard not to know. I'm trying to be curious. To take it easy. To try to remember what matters.
I've been listening to a lot more music in these times. One artist in particular whose music is bringing me solace is Gerry Beckley. I'm on the same label as him (Blue Elan Records) and I really love his album, Carousel.
His solo music has a Flaming Lips/Beatles vibe that I love. It has the craftsmanship and attention to detail, the quality of lyric and music that one would expect from a music legend, and it also has a youthful freshness reminiscent of The Shins or Fountains of Wayne. I really love it. This song, Tokyo, off of the 2016 album 'Carousel,' in particular, is in my heavy rotation
This song, 'Lifeline' has a great modern rock vibe:
---
This song, 'Serious,' is super catchy:
---
Keep listening to music, stay sane, touch some grass and feel some sun if you can. We'll be ok.
Sending love. Until next time!
— —
Catch me on Mondays and Thursdays live-streaming from home at 9pm EST on Facebook and Instagram live!
— — — —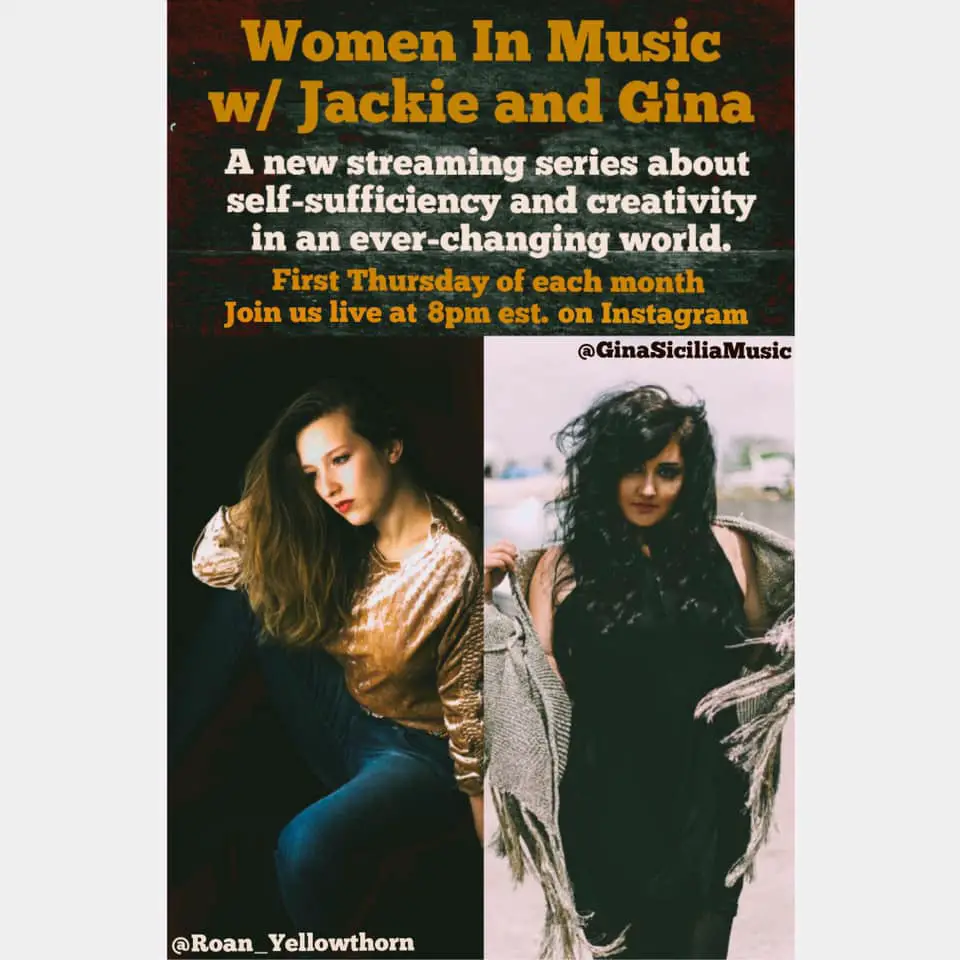 — —
— — — —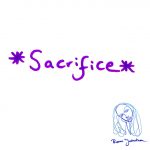 ? © Jackie McLean
:: Breaking the Record ::
---