Portuguese producer and DJ Dr. Ushūu is dedicated to seeing the "Ushūuverse" expand like never before, and he's got plenty of impressive results from that mission as of late, including his latest EP, 'PewPewRiddim,' and new single, "Love Me."
Stream: 'PewPewRiddim' EP – Dr. Ushūu
---
"I looked up the name 'Universe' in Japanese and it's Ushūu," the man born Daniel Cabral Roças say of his pseudonym. "Plus, my parents wanted me to become a doctor and go to medical school, so it's kind of my way of honoring that request. Being a doctor makes you more serious about something."
Well, that's one way how you can honor your parents' wishes while also heading out in your own direction. Yet there's no doubt that Dr. Ushūu has achieved plenty in his musical career that would make Mom & Dad proud. Or, more accurately, "Mamãe e Papai," since he actually was born in Lisbon and spent his early childhood in northern Portugal. There, his parents— both of whom were lighting technicians – enrolled their son in music classes, brought him on tour with them and sometimes invited him to join them onstage. Furthermore, Dany's techno DJ uncle taught him the tricks of the sound system trade; overall, it's clear that the youngster was entrenched in music from the very beginning.
When he was in 5th grade, the Roças family relocated to the Paris region. Despite the considerable Portuguese presence in that area, it was a difficult transition for young Dany, largely due to the language barrier and his lack of friends there. Music helped him to overcome both obstacles— through their mutual interest in 2010's EDM artists such as Hardwell, Skrillex and Martin Garrix, Dany and his classmates found a positive platform for interaction.
Plus, it wasn't too long before Dany decided it was time to produce some EDM music on his own. He started off, as many kids do, with GarageBand, Chrome Music Lab, and the like, and ultimately managed to land some formal studio recording sessions. "At the time, the music I did was mainly for expression and experimentation," he describes his origins as a producer. "I wasn't really planning to make a career out of it. I didn't think it'd become my day job."
But whaddya know. Dr. Ushūu has now been formally producing electronica for a solid six years, and recently signed a deal with the Canadian record label Monstercat. His now-considerable collection of material is known affectionately as the "Ushūuverse."
"It's the term I use to define what's going into my head," he says. "It represents my endless musical possibilities. People who come into the Ushūuverse will get to know me better."
---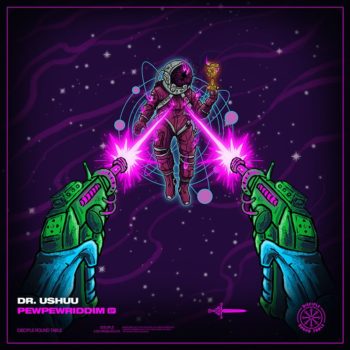 Like the universe itself, the Ushūuverse is expanding at a considerable rate.
That much was demonstrated just this past December, when his latest EP, PewPewRiddim, was released. "Every song on [the album] symbolizes a cool moment from the last three years," Dr. Ushūu explains. This includes a mini-festival inside a castle that he got to perform at, which served as the inspiration for opening track "Rougel." Such a creative approach "immortalizes that experience for me. It allows me to tell cool, important stories, and it's helped me to become the artist I am today."
Even more recently, Dr. Ushūu put out another new single, "Love Me," in early 2023. This one is characterized by considerably personal thematic material. "[It's] a song I did when I was unhappy, due to a love situation," he confides. "My lover had hurt me. I have to love other people, and to do that, I have to love myself. It's a mixture of technical and personal, which I enjoy."
Personal heartbreak is a theme typically associated with sad and melancholy music, rather than upbeat party jams as electronica is typically manifested. Yet Dr. Ushūu has found a way to make these seemingly very different moods blend together smoothly, particularly by emulating pop singer Jeremy Zucker's approach to this formula.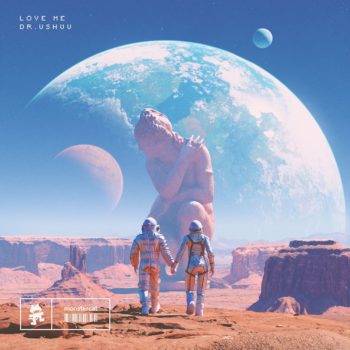 "He makes music based on sad themes, but at the same time, he's using happy, pleasant instrumentals," Dr. Ushūu explains. "I use the same technique to mix profound themes with something that makes you dance. In the end, if you're too sad, people won't want to listen to it because it's not their thing."
Hopefully, many listeners will find that Dr. Ushūu is indeed "their thing." At the least, he'll certainly have a chance to increase his audience in the near future. He's scored a spot at the massive Tomorrowland Festival in Belgium this coming July, and is also hoping to secure some U.S. performances soon enough, provided that his visa situation works out.
"I love the public's reaction and getting to entertain and surprise them," he says. "No matter what kind of music I do, I always want to pass along a message."
— —
Stream: "Love Me" – Dr. Ushūu
— — — —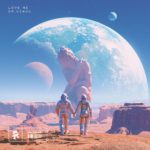 © courtesy of the artist
:: Stream Dr. Ushūu ::
---