Singer/songwriter & rising star Delacey asserts her pop prowess with 'Black Coffee', setting a high bar with an intimate, vulnerable debut album full of raw emotion, sultry sounds, and sweet melodies. In her words, it's a "grungy, emotional, messy album" – and that perfectly imperfect quality that makes it so easy to love. 
•• •• •• ••
Stream: "Black Coffee" – Delacey
---
I am a very dramatic person, which means I often romanticize things.
It's not often that an artist finds the perfect words to describe their own songs, but Delacey couldn't have summarized Black Coffee any better: A "grungy, emotional, messy album," the LA singer/songwriter's debut record is an intimate upheaval full of raw emotion, sultry sounds, and sweet melodies.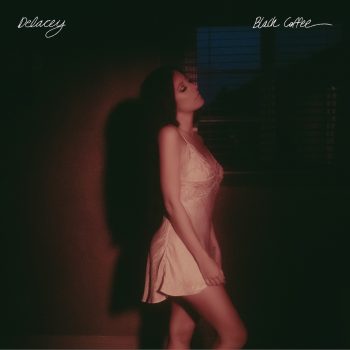 I don't trust myself around you
I'm like a kid in a supermarket
When I'm reaching for your heart
It might as well be a bar of chocolate
I'm hopeless for you
I'm hopeless for you
Do you even see me?
Damn, I wish I was your lover
I think I'd be good at it
I think you should let me try it, babe
Damn, you know I've always wondered
Had you in my dreams before
It was heaven like I've never known
– "Damn," Delacey
Released March 27, 2020 via LA Reid's HITCO Entertainment / Delicate Flower, Black Coffee is the perfect (re)introduction to Atwood Magazine Editor's Pick Delacey, who stunned us into silence last year with her poignant piano ballad "The Subway Song" – a track "made for heartbreak in the city and feeling all alone in a crowded room."
Most of us already know Delacey's songwriting without knowing her by name. The co-writer behind Halsey's "Without You", Demi Lovato's "Ruin the Friendship", The Chainsmokers' "New York City", Zara Larsson's "Ruin My Life", and countless other tracks from Madison Beer, Sabrina Carpenter, Anne-Marie, FLETCHER, Dagny, NOTD, Lost Kings, and more, Brittany Amaradio AKA Delacey has already amassed over 1.5 billion combined streams as a songwriter alone.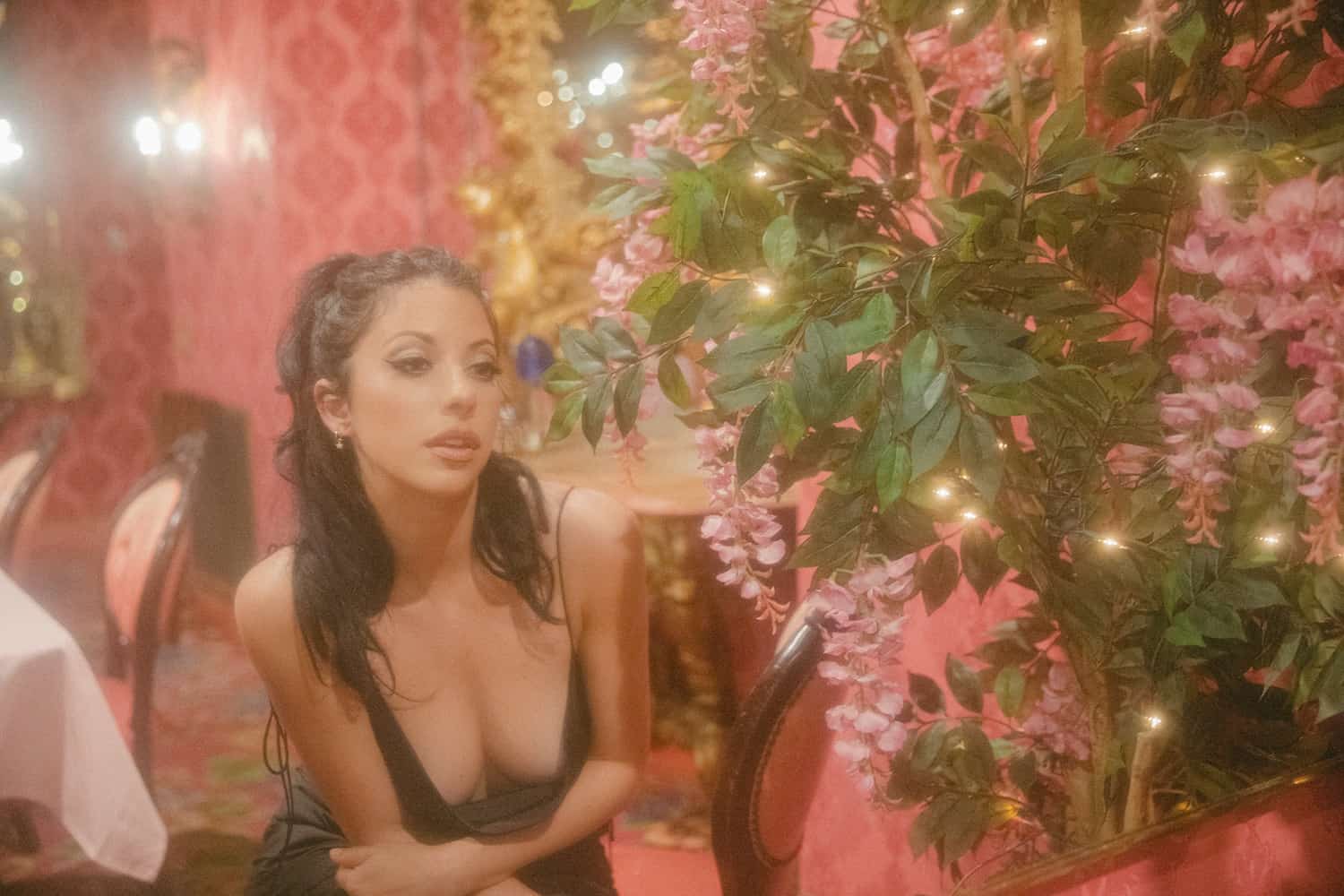 Bitch, don't steal my man
He's got a weakness for girls like you
We both know you can
But I really need him more than you
You're a supermodel, shaped just like a bottle
He could run his fingers through your hair
I bet you're a good time girl
Don't you know he's mine though?
I was runnin' 'round for a minute
But he's the only one who can get it
– "My Man," Delacey
Delacey's musical talent and artistic prowess shows in the immediate and enthusiastic public response to her solo career, which she formally embarked on last March with the release of her debut single, "My Man." A slew of singles followed, each showcasing yet another side of this multifaceted powerhouse: Tracks like "The Subway Song" and "Emily" put Delacey's vulnerability to the test, whilst "Actress" delivers a stunningly intimate story, "No One's Gonna Ever Love U" aches with soulful, bittersweet vocals, and the alluring album closer "Cruel Intentions" (featuring G-Eazy) marries sensual lyrics with provocative music.
I like sex, I like flowers, I like attention
Don't ever put me second
I bet you won't find nothing
feels this good this side of Heaven
So stop talking, pull my stockings down
You're my cruel intention
I bet you won't find nothing
feels this good this side of,
this side of, this side of Heaven
– "Cruel Intentions," Delacey
---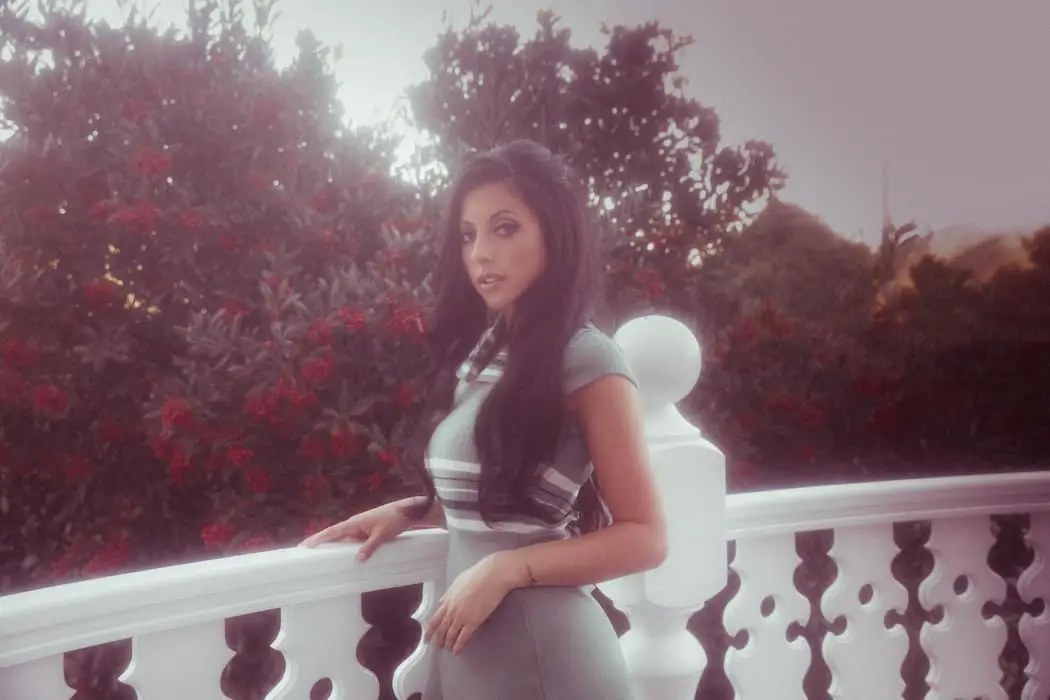 Delacey is a complex and nuanced individual, as is reflected throughout her record from start to finish: The breathtaking opener "Damn" sets the scene with a strong, hauntingly critical self-reflection: "I don't trust myself around you, I'm like a kid in a supermarket; when I'm reaching for your heart, it might as well be a bar of chocolate," she sings over warm ethereal synths and cool percussion. Her words are intense, but every song breathes easily – a balanced mixture of light and heavy, light and dark that proves successful with every successive spellbinding song.
Black Coffee is pop music at its finest: Full of raw, achingly vulnerable and honest music, Delacey's spellbinding debut is the kind of hypnotizing introduction every artist wishes they could have.
Its songs are urgent and finessed, yet equally spacious and stripped; nothing feels overproduced or watered-down. Working with producer Ido Zmishlany (Shawn Mendes, Camila Cabello, Demi Lovato, The Chainsmokers) in a basement studio in New York City, Delacey spared no expense in making her album a perfectly imperfect (and therefore, perfect) encapsulation of her tragically human identity.
She is confident; she is bold; she is brazen; she is pure. She is flawed; she is insecure; she is fractured; she is broken. Like its namesake, Black Coffee goes down smooth but leaves a little bitter taste in its wake. Delacey reminds us of our own faults and failings, but she also empowers us to embrace ourselves with an air of unapologetic self-love, humility, and empathy.
Black Coffee truly is a "grungy, emotional, messy album" – and it is these qualities that will keep us coming back to it again, and again, and again.
A year ago, Atwood Magazine expressed how this artist's story was just beginning, and we could not "wait to hear what's next." Delacey's first chapter comes to an emotional, exciting peak with the release of her debut album – capping off what has been nothing short of a phenomenal, if not meteoric rise with an outpouring of soulful, emotive music begging for repeat listens.
Experience the full record via the below stream, and peek inside Black Coffee with Atwood Magazine as Delacey goes track-by-track through the music and lyrics of her astonishing, standout debut album.
Black Coffee is out now: Take a sip and let the music flow through you.
— —
Stream: 'Black Coffee' – Delacey
:: Inside Black Coffee ::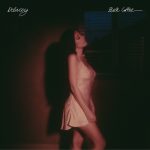 — —
Damn
I am a very dramatic person which means I often romanticize things. This song was my imagination running wild with someone I had only met twice… plus, "Damn I Wish I Was Your Lover" by Sophie B. Hawkins is one of my favorite songs of all times.
Black Coffee
I have always been the girl who's super cynical when it came to relationships and for the most part I usually suck at them. You know the saying "we accept the love we think we deserve?' Well I had always been in very toxic relationships. Then I suddenly met and fell in love with this person who was so fucking amazing and that is what "Black Coffee" is about.
My Man
I really like the balance in this song, how I'm being my feisty Italian self but also building up this other woman by talking about how dope she is.
The Subway Song
A song can come any time and place for me. Even when I'm crying on a subway home from the studio and have to write it on my phone.
No One's Gonna Ever Love U
I usually open my sets with this song and I preface it saying "this song is going to make me sound really crazy but I promise you he deserved it."
Unlovable
"Unlovable" is my favorite song on the album. When I hear it I'm almost transported back in time to the exact moment I wrote it and that feeling. I almost cry and I always want to sing it at the top of my lungs and dance around like crazy.
Chapel
I call this my crazy girl love song. I was feeling unapologetically infatuated with someone.
Break Up Slow Dance
James (of Valley Boy) and I wrote this song about our hypothetical breakup which was super dark and hard to do but made for a great song.
Sad Gurl
On a serious note I've always struggled with depression but I am honestly making fun of myself in this song and how stubborn and cynical I can be in relationships. I always get so moody and emotional. I am French and Italian after all.
Actress
Sometimes I feel as though I'm "acting" and so good at being on when I need to be that I'm exhausted from it. There a times I'm scared I'm a sociopath. I'm only half kidding. I mostly just don't trust myself not to hurt people and break someone's heart just because I get restless.
Emily
I met Emily in France making music. It was one of those rare moments in life where you meet someone you know is going to play an important part in your life forever. She's one of my best friends and soulmates and she's a badass so I wrote this song for her.
Too Poor To Live in LA
I've been in this industry for about six years now and it never gets any easier. Living in Los Angeles is a really strange thing for me and I constantly love it and hate it. I wrote this song at a low point about my experience in the industry.
Cruel Intentions (feat. G-Eazy)
I loved breaking out of my comfort zone on this track to do something that is a little different from my other music. While I've had the chance to collaborate with amazing artists as a songwriter, this is my first major collaboration as an artist.
— —
— — — —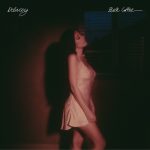 ? © 2020
Black Coffee
an album by Delacey
---