LA pop artist Ella Vos sits down with Atwood Magazine to discuss her take on FKA twigs' instant classic "Cellophane," coping with loss, and what comes after a period of personal hardship.
"Cellophane" – Ella Vos
---
Didn't I do it for you?" This is the question that plagues us in the throes of despair. When someone exits our lives, we often struggle to make sense of it. We may find ourselves grappling with our sense of self-worth, paddling to keep our heads above water. But in that pain lies a sense of discovery, a chance to get to know ourselves all over again.
Ella Vos (stage name of LA-based singer/songwriter Lauren Salamone) grapples with these painful realizations in her heart wrenching cover of FKA twigs' "Cellophane." A minimalist ballad that hangs on the emotionality of its singer's voice, the track was a standout on twigs' Magdalene last year, and Vos lends her pipes to it with aplomb. Its warbling dance of anguish gains a certain gravity in Vos' hands, fueled by her own recent struggles with loss and her health. A 2018 lymphoma diagnosis put an end to her tour in support of her critically lauded debut Words I Never Said. Though she's finally enjoying a moment of recovery, another heartbreak takes its place.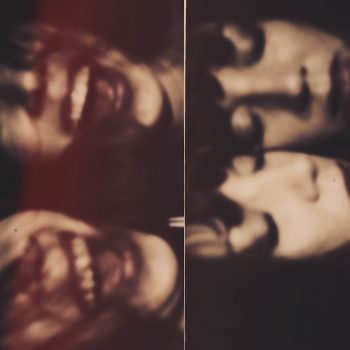 "I just got out of a 10-year relationship and 8 years of marriage," she candidly shares. "We gave each other everything yet it wasn't enough or what we needed." Even when we pour our all into our connections with others, sometimes two souls simply don't align – a couple of mismatched puzzle pieces or magnets pushing away from one another. We can recognize that we weren't meant to be with someone, but our pain can still bring us to the brink of anguish.
Didn't I do it for you?
Why don't I do it for you?
Why won't you do it for me?
When all I do is for you?
From Vos, these words are wrought with a fraying futility, but in professing her emotions, she begins the long journey of healing.
"Cellophane" walks an ever-swaying tightrope, veering between despair and acceptance.
At once "didn't I do it for you" can be a cry of hopelessness as someone drifts away. But with a small shift in perspective, it can be a recognition of one's own worth. "I think I've gone through a lot of next level heartbreak in the past few years; not just the heartbreak in divorce, but the heartbreak that you experience change," she admits.
But through that change, she never loses her foundation. Like FKA twigs, she knows she's always worthy of love despite the pitfalls that open around her. "It feels incredible to feel comfortable expressing the complicated feeling of being sad yet so joyful at the end of my marriage," she says.
From her effervescent, moving debut, through last year's intimate, confessional EP Watch and Wait (written and recorded during her cancer treatment), she's proven many times over that she's an artistic voice to be reckoned with. Though beset by hardship, she kindles an ember of hope in her music that pushes back the darkness. Life may be painful at times, but our shared empathy can reel us back from the brink. We don't have to go it alone.
Making art has always been healing and if anything, it just reminds me why we do what we do.
Ella Vos recently sat down with us at Atwood Magazine to dive into her fiercely vulnerable cover of "Cellophane" and how she's managed her heartbreak and treatment through her art and connection to others. Learn all about her journey in our exclusive interview!
A CONVERSATION WITH ELLA VOS
Atwood Magazine: "Cellophane" is one of my favorite tracks of 2019. What made you decide to cover it?
Ella Vos: The first time I heard Cellophane," I was watching FKA Twigs' music video for it and it gave me goosebumps and made such an impact on me. When I was looking for a song to cover, it instantly felt right. I connected to it like a song I wish I would have written.
The line, "Didn't I do it for you?" is so simple and yet leaves one so vulnerable. What about it resonates with you the most?
Vos: This is the line that gets me. I just got out of a 10-year relationship and 8 years of marriage. We've both been through so much and survived difficult times together, only to fall apart. We gave each other everything yet it still wasn't enough or what we needed. I can't speak for my ex, but I feel like we're both leaving our marriage knowing that we both deserve a lot better. And that's the feeling I get from the question, "Didn't I do it for you?"  She knows she is more than enough and she deserves to be recognized.
One thing I love about "Cellophane" is the way FKA twigs teeters between acceptance and despair in her heartbreak. Is that something you've experienced too?
Vos: Yeah, I think I've gone through a lot of next level heartbreak in the past few years – not just the heartbreak of my divorce, but the heartbreak that you experience through changes. There was a sort of heartbreak I felt when I became a mother, heartbreak when my body seemed to turn on me, and heartbreak through the ups and downs of being an artist and songwriter.
Would you say this is a departure or a continuation of the type of emotions you explored on your deeply personal Watch and Wait?
Vos: It feels like a continuation of me becoming more and more vulnerable with my emotions. I've been doing a lot of work on staying connected instead of numbing my emotions.
Congrats on being in remission! Can you talk a little about how your battle with lymphoma has informed your work as a songwriter?
Vos: Thank you! I'm actually still not in full remission, but I'm in a good spot and have been feeling healthy and strong. Going through this battle has showed me how strong I am, how strong we all are, and how much we can endure. It's made me really appreciate the fact that I do have songwriting as an outlet to express my experiences. Making art has always been healing and if anything, it just reminds me why we do what we do.
Making art has always been healing and if anything, it just reminds me why we do what we do.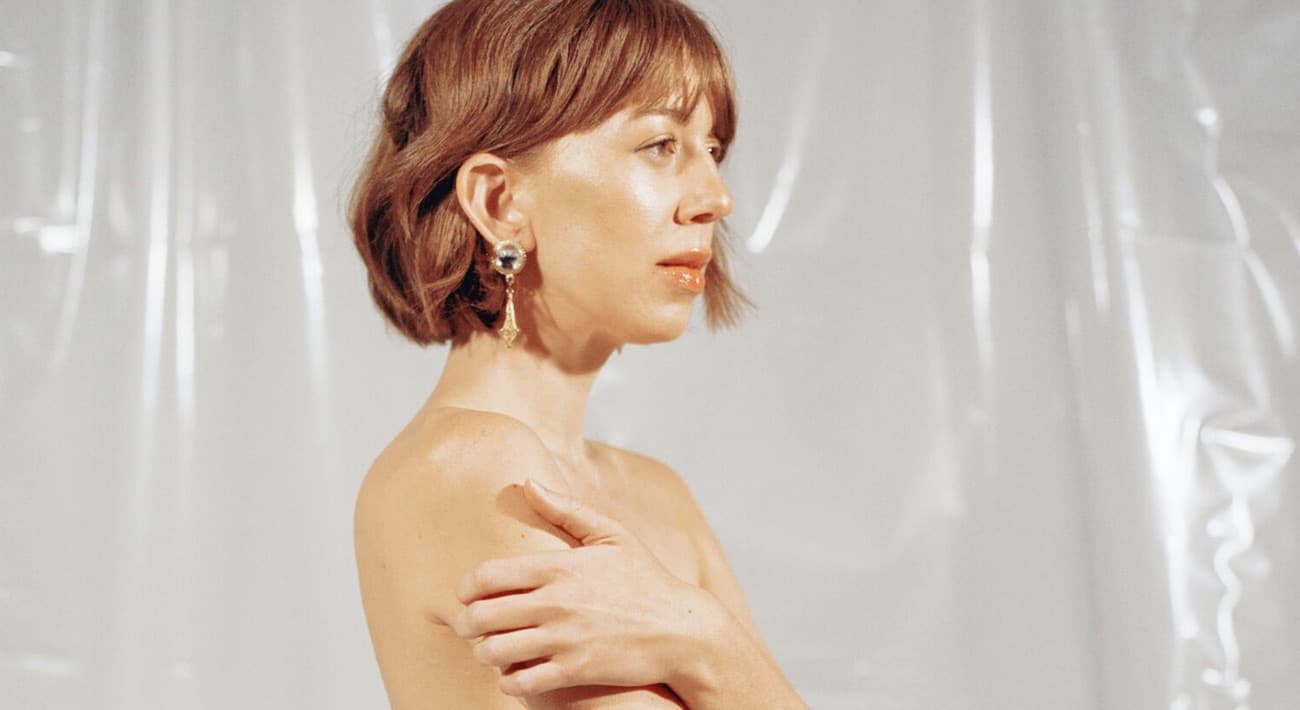 You were pretty candid with your fans on social media during that whole trial. Did you find it therapeutic to be able to interact and be so forthright with them?
Vos: Therapeutic, yes, but more so that I couldn't imagine any other way to be. I think the powerful thing of social media is to create connections that wouldn't otherwise happen. Without that connection element, I think social media is purely a dangerous distraction. So I guess I just feel like it's the best way I can contribute – to be myself, to be honest, to be unapologetically myself, which is so much easier said than done and something I'm constantly working on. But yeah, that connection with my fans gave me so much hope and strength and support!
How does it feel to have your challenges be public in this
way?
Vos: As an introvert, and someone who loves to keep secrets, it's absolutely terrifying at moments. At times it feels great and freeing, other times I feel violated and misunderstood. There's still some healthy boundaries that I'm discovering.
Do you think these digital conversations between fan and artist have changed the whole experience of creating and listening to music? How
so?
Vos: I think it elevates the experience. As a creator, I think that it's inspiring because I really feel and experience the impact my music has on my fans. As a listener and a fan myself, I do find myself feeling a deeper connection to the artists I'm listening to and am inspired by.
Rumor has it you have new music coming in 2020. How does it vary from your previous work?
Vos: Yes, the rumors are true, new music is coming! I think it feels more enthusiastic – still chill, but less shy. More colorful. More energetic.
I'm a huge fan of your team-up with R3HAB on "Exhale." Are we going to see any more of that EDM vibe on upcoming releases?
Vos: Thank you, I'm such a fan of R3HAB so it was amazing to collaborate with him. I love the vibe and I'm sure elements of it will influence future music at some point.
On "Exhale" you sing, "I've been holding my breath, straining my chest, feeling the oxygen weigh me down. But the tension's too much and the sun's coming up, thinking it's time that I exhale now." Does it feel like you're approaching that moment in your own life?
Vos: YES! Word for word. Not to be so dramatic (but I'm going to be dramatic), I feel like I'm at the dawn of a new beginning of my life, breathing out my past, cleansing my lungs for a second chance.
What else can we expect from you in the new year?
Vos: I'm working on my second album right now, so, expect more music!
If your music could be described as a cocktail, what would it be?
Vos: A hot toddy 😉
— —
— — — —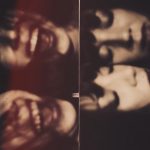 ? © Danielle Ernst
:: Stream Ella Vos ::
---