Leading up to her debut album 'Big Dreaming Ants', Amsterdam's Nana Adjoa is heating up 2020 with a series of songs full of stirring emotion, intimate passion, and resonant strength.
Stream: "No Room" – Nana Adjoa
---
My mission to recognize tons and tons of liquid lies takes me to the boiling point – take in everything, overflowed…
Amsterdam's Nana Adjoa is heating up 2020 with a series of genre-fluid upheavals full of stirring emotion, intimate passion, and resonant strength.
The 27-year-old multi-instrumentalist singer/songwriter, who debuted only a few years ago with the two-part EP series Down At the Root, returned to the fore earlier this year sounding more sure of herself and her sound than ever before.
Released in May, the pulsing indie rock outpouring "She's Stronger" offers a reinvigorating reintroduction to all who need reminders why this Dutch-Ghanian artist deserves a place on their radar; embracing a formidable dynamic range, the track is at once classic and brand new, fiercely personal and absolutely universal.
Of course, Adjoa was only getting started. The past few months have seen a steady stream of singles released in advance of her long-awaited debut album Big Dreaming Ants, out September 24, 2020. To date, "She's Stronger" has been followed by "Throw Stones" and "No Room" – all songs that showcase Adjoa's flowing, evocative vocals, her expansive, sonically eloquent arrangements, and her personal journey of self-discovery.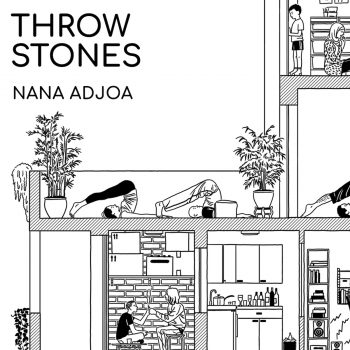 Try not to see red
Count back from ten, until I land
Take a deep breath
Leave your little lion's den
No, I'm not going to throw stones
I'm not going to let go
Of my veiled violence
How could you tell?
Was it the bottled-up smell?
Does it really show?
The thing that scares me most
– "Throw Stones," Nana Adjoa
"Throw Stones" is a particularly powerful soundtrack to personal growth and reckoning. "This song is about me calming myself down in difficult times," Adjoa explains. "To feel, regroup, and reflect. If you need that right now, to feel it to embrace it and slowly heal, you can listen to this song and count to 10. You don't always have to be 'on', you are allowed to take time, to rest and come back feeling refreshed, better and stronger. I hope this song gives you pause, time to breathe…"
Heavy yet continuously pulsing and moving forward, "Throw Stones" engages with tight, driving drums, exquisite acoustic guitar fingerpicking, raw hot-on-the-mic singing, synth work, and more in its quest to bring an impactful intimate moment to life. "Does it really show – the thing that scares me most? I won't; I'm not going to throw stones; I'm not going to let go of my veiled violence," Adjoa sings in a chorus that blends elements of jazz, soul, and more.
Just as her music is complex and nuanced, so too are Adjoa's lyrics cerebral and deeply reflective. Her July release, "No Room," struggles to feel content and satisfaction in the "ordinary." It's the underdog anthem for all of us stuck in the doldrum days, and looking for a way out.
A hypnotic rhythmic guitar sets the pace as Adjoa spills deep-seeded (and highly relatable) fears and insecurities out through hauntingly soulful singing:
There ain't no room left in my mind
There is no room, left to fantasize
I imagine my way out, of this cubicle life
There is a chance, where you assume, there ain't room
Talking to a voice, on the other end
There's a big mess….message been sent
Through the phone held hostage in your hand
When you're on and when you talk, you leave no room
Keep your silence
Signals, all mute
Your feedback siren
Leaves nothing to choose
Out of touch
Just mono output
A single
Thought
Just mono output
There ain't no room left in my mind
There is no room, left to fantasize
– "No Room," Nana Adjoa
It's already evident, through Big Dreaming Ants' first three songs alone, that this debut will be the kind we listen to on repeat.
An album of identity and purpose, it is Adjoa at her finest – tender and tranquil, turbulent and explosive, unrelenting and unapologetic.. 
"I'm having these dreams about what my life could be, but I'm also seeing myself as a small part in this chain of people – all these small pieces working on something, and they don't really understand how it's connected or if it's even connected," Adjoa says of herself and her art. "To me, it was like ants – all working together for a bigger goal. It's like being a piece of a puzzle – this small person, dreaming about larger things."
This is the story of a powerful artistry in the making. Nana Adjoa is set to light 2020 ablaze, and we can't wait for that moment to come. Dive deeper into this singular voice in our interview below, where Adjoa dives into her musical identity, the raw emotions feeding into her album, her latest songs, and more!
Big Dreaming Ants is out September 24, 2020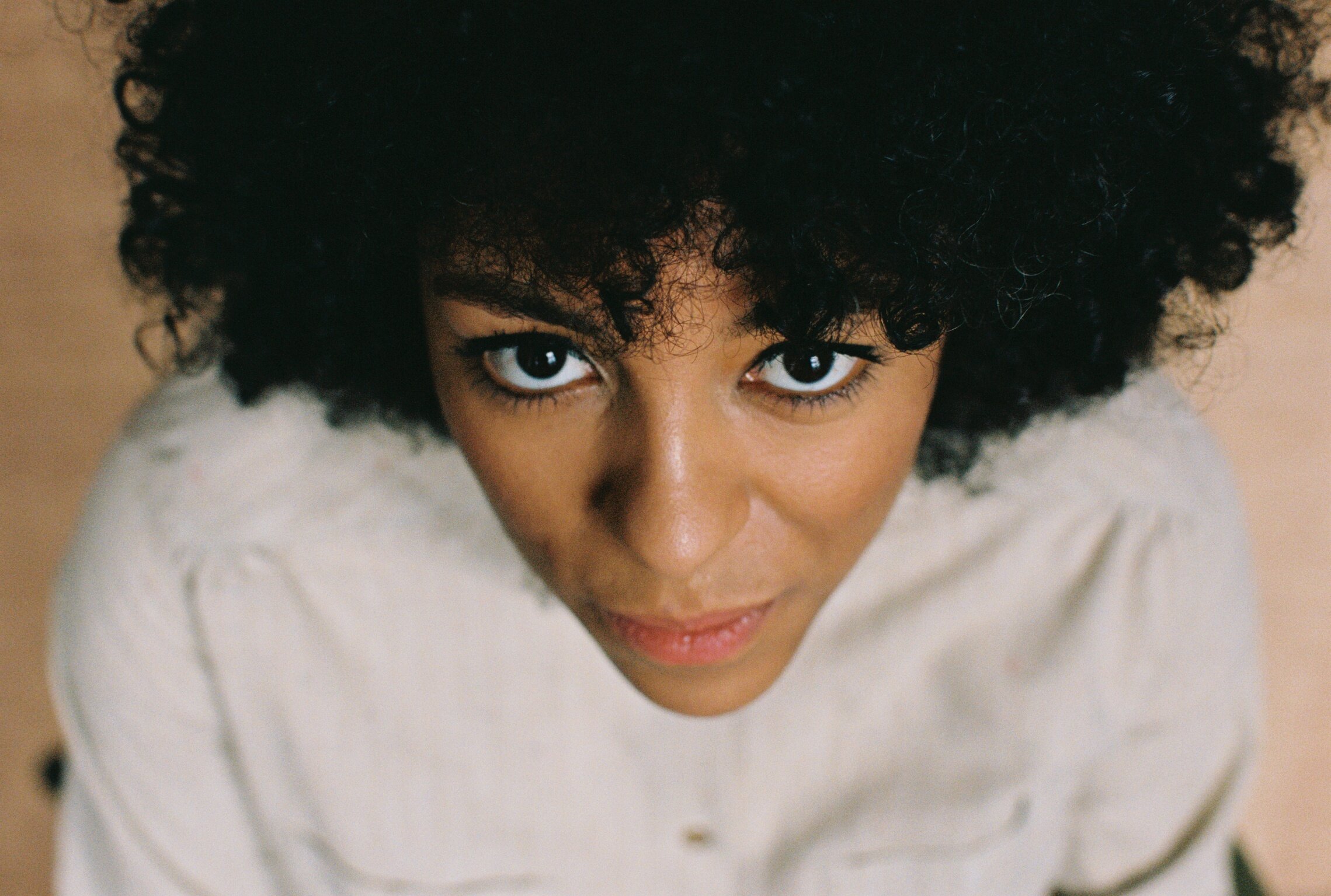 A CONVERSATION WITH NANA ADJOA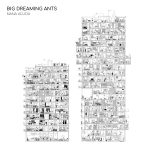 Atwood Magazine: Thanks for your time, Nana – and congratulations on your upcoming debut album release! This is obviously a special time for you; why did you choose to herald it with the songs "She's Stronger" and "Throw Stones"?
Nana Adjoa: For me that's always a difficult choice, because my personal relation with all of the individual tracks on the album is in constant flux, and those feelings do not necessarily have anything to do with the complete story you're trying to tell when releasing new music. So I leave that choice very open to make by and with my team, Sydney Miller and Dennis van Leeuwen. Together we pick each other's brains, listen to each other's angle's and just see what feels right for all of us. I guess 'She's Stronger' had a sound in it that wasn't really in any of my previous songs, and it's a pretty 'direct' song. So it felt like a great fresh and direct new start for releasing new music. 'Throw Stones' hints more to the overarching sound of the album, which we found would be a great follow up to 'She's Stronger.' We thought it would serve as a nice introduction to the pallet of sounds and overall feeling of the album, leading up to its release.
Your music is a melting pot of genre and influence. Who are some of your biggest inspirations, and how do you refer to and think about your own art?
Nana Adjoa: Yes, I listen to and love to play music from a lot of different genres. Some of my greatest inspirations are: Nina Simone—for her genre-blending, great playing, powerful voice and story telling ability; Wilco—Jeff Tweedy's lyrics are some of my favourites, and it's a band that isn't afraid to just try stuff; J.J. Cale—for his whispery voice and both subtle and gentle manner of playing and mixing his own music; Stevie Wonder—for his passion, soul, experimenting and great playing and singing; and Jeff Buckley—for his great voice, playing and also kind of genre-less approach. Anyway, I can go on for like 50 other acts who inspire me deeply. My music and words kind of move between areas of alternative rock, introvert soul, folk and indie.
You debuted with the two-part Down at the Root series in 2017 and '18. How do you feel you've grown since these releases?
Nana Adjoa: I think I've grown more as a singer, finding a bit more confidence in just using my voice as this not very well-trained, but unique instrument. Also, my writing and productions have become more intertwined.
Could you have made this new album two to three years ago? What had to happen for you to be able to create this larger body of work?
Nana Adjoa: The songs on this album are really about where my mind was at over the last year and a half in the sense of subject matter. So I couldn't have written these songs any other time. Also sound-wise, I recorded the majority in my studio that I've been in for 2 years. It's a shared studio, with a lot of different instruments and gear that allowed me to experiment and lose myself within. This changed my way of writing/producing a bit. Also I got to work with Wannes Salomé, the co-producer for this record, which was really, really great. He gave me a lot of confidence in the stuff I already made before we started working on the tracks together. So no, this album could only exist the way it is today, in this time, with Wannes.
"How could you tell; was it the bottled up smell? Does it really show – the thing that scares me most? I won't; I'm not going to throw stones; I'm not going to let go of my veiled violence" you sing. I was wondering if you could talk about your "inner violence" and what that means to you?
Nana Adjoa: I wrote this song over a year ago, because in this digital age, for a great part, people talk to each other and talk about each other 'online'. WhatsApp, Twitter, Facebook, Instagram, whatever. The rules of decency that we have in 'real' life don't seem to apply in the online world. I felt an internal conflict because I was/am trying not to participate in the ugly/superficial/messy noise people put online that so often exceeds one's limits of what you would do or dare to say in 'real life'. The conflict is recognising I myself sometimes have those same childish, angry feelings inside myself; I'm aware of them, but I'm acting like I don't have these feelings. I feel like the online life invites the uglier sides of ourselves, including myself, to (anonymously) exist outside of just our thoughts. So in this song, it's me fighting the feeling of giving in to this trend. I'm recognising my anger and calming myself down in this song. I'm recognising that I'm most afraid of my own inner violence.
I hear this song and I think about the Twitter conversations I sometimes see when I pop my head online, and the vitriol these complete strangers will have for one another. What, for you, have been some of the moments where you've had to calm yourself down?
Nana Adjoa: Well, exactly what you're describing here. Strangers talking to strangers on an almost unfiltered platform, with little or no compassion or empathy. Finding a place to release their anger. The anger itself shouldn't be dismissed, but addressed in a different way. Which way, I don't exactly know, but it's probably gonna be 99% offline. But I feel the conversation shouldn't just be about releasing anger and people using their freedom of speech. We should talk about how you use that right and in what way do we want to talk to each other without deliberately disrespecting.
Has writing this song been a mantra for you? Do you feel like it's actively helped you de-escalate yourself?
Nana Adjoa: Yes. Songwriting in itself for me is an abstract way of trying to understand and make room for my inner thoughts and feelings.
I've read some of your statements about ''self-identity'' and learning what that means, as it related to your art. Can you share more about how you feel your music is expresses yourself? Has that been a learning process, and is it something you actively seek to do – to inject your "substance" into each song?
Nana Adjoa: I don't really actively seek to do that, but it is what happens. Songwriting, for me, isn't like a mission to find a perfect song—it's more finding the right words and sounds to express a thought, train of thought, feeling or the combination of these things. While writing you complete those thoughts or feel those feelings and I work through them. Sometimes they only just start to make sense towards the completion of a song. Although I might write from an observing point of view sometimes, it's very much about me figuring out myself.
What do you hope people feel when they hear "Throw Stones"?
Nana Adjoa: I hope they feel what I felt when writing this song or performing this song. That it's okay to recognise your violent feelings (if you have them, maybe not everyone has them, I don't know), but you can work through them, and you have a choice on how to work through them.
How does "No Room" fit into the story of your record, and of you? What is its personal import and how do you hope it impacts listeners?
Nana Adjoa: 'No Room' is me trying to capture this feeling of being trapped in 'the ordinary'. The song describes conversing that leads nowhere new. This song is me trying to find a way out of a fixed conversation, trying to find room for unfinished thoughts and vague feelings. Trying to break out of the usual, trying to find a space to be myself, outside of the context of everyday life. Whatever that may mean.
Can you talk about your album's title and its significance?
Nana Adjoa: Big Dreaming Ants comes out of the lyrics from the closing track on my album. In 'I Want to Change,' I sing: 'Big dreaming, little ants, it's just who we are.' Writing this album, there was a constant state of mind or feeling of me being a moving piece, a small part that fits into a bigger whole was a constant. Me dreaming about the possibilities of my life, my generation, my world, and seeing myself as a part of a bigger shared dream. It sometimes feels like you are born into this world to work on yourself but also on this common goal/dream, but I/we don't exactly know what it is we are working towards.
— — — —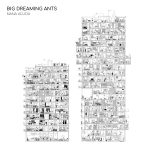 ? © Latoya van der Meeren
:: Stream Nana Adjoa ::
---