In their newest single "Steady in Vertigo," Charleston's Easy Honey suggest broad relatability while retaining their captivating signature sound.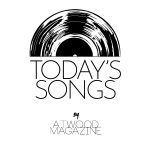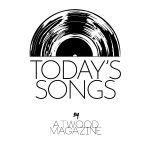 Stream: "Steady in Vertigo" – Easy Honey
---
"Steady in Vertigo," the newest single by Charleston band Easy Honey, feels like a sunset, like a beach breeze, like the closing scene to an indie coming of age movie. As the protagonist comes to terms with their hour and a half-long transformation they drive past the sea drenched in golden light, hair flying in the breeze, arm out the window, quiet joy tilting the corners of their lips upward. This song plays and the credits begin to roll.
Easy Honey have remarkable individualism.
They've yet to produce a track that immediately harkens back to another song or band, there's no moment in the Easy Honey discography that makes you go "hey this sounds like [insert influence here]." And hey, to a certain extent sounding like something or someone else isn't necessarily a bad thing. There's comfort in the familiar. Sometimes obvious references scratch an itch, fulfilling a desire to hear the things one loves made anew. And on the converse, "newness" can be alienating. It can be difficult to find interest in a sound that strays from one's particular listening pattern.
I'm looking for a pair of shoes
Something that I can really sink my feet into
Doctor said I need support in my life
I figure what I got to lose but my own stride
Steady in vertigo
Embarking on a marathon
Using my legs to walk is a good thing but
When I stand up I get the spins so I sit back down
This vertigo is kickin in I'm spinning now
Steady in vertigo
So when attempting originality, the key is not suggesting relatability in sound, but suggesting relatability in feeling. "Steady in Vertigo" executes that notion prodigiously. The track truly feels like a summertime song, but in a unique way. Songs that "sound like summer," at least to the ears of this writer, are often infused with Californian surf influences, the plucky Fender Strats, the lyrics that call you to pick up your board and run to the ocean, the dirty Vans or Converse and rolled up beanies (in 85 degree weather) that you can almost hear.
But Easy Honey creates a summerish feeling that's different than that, perhaps influenced more by Atlantic living than Pacific. It relates more to the calmness that summer can offer, moments of peace and lightness. "Steady in Vertigo" presents the sensation of a soft moment within yourself, that though the world may swirl and crash around you there's this warmth that keeps you steadfast. This is not all to say that this song was written to be a song about summer, the lyrics are broader than that. There's nothing in written word that suggests that this song is specific to any story that relates to the season. But nevertheless, it feels like it was released at the perfect time. And that's perhaps the marker of great originality. That despite an artists' intentions, despite a song's independence, the work attaches itself to a feeling that's uniquely familiar.
The lyrics, in their deeply metaphorical nature, do open the song to broad interpretation, which is an asset to that previously stated "relatability via feeling." The idea of being steady while experiencing vertigo can offer a range of meanings, depending on what the listener is looking to insert. It could lend itself to a sense of personal identity, the assured comfort of knowing oneself while the outside world can feel like a busy blur. It could reference falling in love, the confident free-fall into the happy uncertain. Maybe one of the band's members just has really bad vertigo but has gotten used to it, and in the ever changing day to day, the consistency of the ailment is a thing of solace. The lyrics really offer a spectrum of meaning, giving listeners unique opportunities to find themselves within them.
Imagine always feeling light
Imagine never feeling heavy again and when
You're floating up and outta sight looking right at home
You're feeling steady in flight and vertigo
Steady in vertigo
There's a technical impressiveness to this track too, that shows its hand within the opening few seconds. Produced by Wolfgang Zimmerman and mixed by Paul Nederostek, the opening pulls listeners in, building and swirling in a semi-psychedelic wave before halting completely, and then cascading into the rest of the song. When the first verse does hit, it doesn't feel like an abrasive stop to the mesmerizing intro, and that's largely thanks to the way the track is mixed. The vocals feel leveled with instrumental opening, not overpowering or meek, which makes such a sharp change in the sonic narrative feel natural.
All throughout, the production and mixing of this song is as strong as the songwriting itself. The background vocals seem delicately placed to give the sound fullness. The pacing is interesting, expanding and contracting at varying intervals which give the track breaths. The guitar has moments of presence and moments of support which creates levels to the song and makes it interesting to listen to from beginning to end.
We're going over the same old patterns
We're going over the same old patterns
We're going over the same old patterns
We're going over the same old patterns
Steady in vertigo
"Steady in Vertigo" is a continuation of the idiosyncratic Easy Honey sound, but doesn't rest on its laurels.
It's subversive, not so much that it's out of reach but enough that it's refreshing. Easy Honey rarely relaxes enough to dip into the mundane. They consistently improve incrementally, taking slight risks and making small changes, protecting the vibe that they've secured for themself while subtly experimenting. With this step underfoot, it'll be curious to see where the next will land. "Steady in Vertigo" is out today on all streaming services and Easy Honey is currently touring, check out their Instagram or website for more details.
— —
Stream: "Steady in Vertigo" – Easy Honey
— — — —
? © 2022
:: Today's Song(s) ::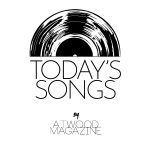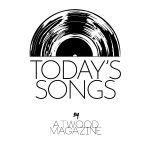 ---
:: Stream Easy Honey ::