Shimmering with sunny energies and a natural free flow, Estes & HENLEY's new 'SODA' EP is a sweet n' summery indie pop indulgence perfect for long, hot days and cool, breezy nights.
"Did It For You" – Estes & HENLEY
[soundcloud url="https://api.soundcloud.com/tracks/871658260?secret_token=s-34n8CBQReE6″ params="color=ff5500&auto_play=true&visual=true&hide_related=false&show_comments=true&show_user=true&show_reposts=false" width="100%" height="300″ iframe="true" /]




---
An effervescent warmth radiates off Estes & HENLEY's new two-track EP as their music gets underway. Shimmering with sunny energies and a natural free flow, SODA is a sweet n' summery indie pop indulgence perfect for long, hot days and cool, breezy nights. It's the kind of record that uplifts without demanding a smile; whether we're reveling together with friends, or more likely, speaking to them through Zoom, SODA captures a little of that magic that connects us so deeply with our surroundings.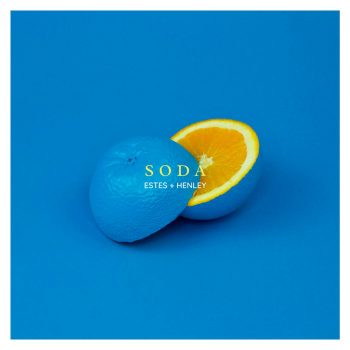 the past is always present
fours don't mix with sevens
i keep falling short when
you push my comfort ends in
i don't want to keep you waiting
i don't want to hear you say
it's hard enough to keep you colder
strong enough to hold you under
and old enough to break my patience
young enough to keep me sober
this town is bad enough without me
i'll be right here 'til it's over
– "Did It for You," Estes + HENLEY
Atwood Magazine is proud to be premiering SODA, a new two-track record from Nashville's Estes (Andrew Isbell) and recently-formed duo HENLEY (comprised of Bryant Henley and Brooks Gengenbach). Buoyant and bustling, SODA quenches our thirst with the driving, upbeat "Did It For You" and the pulsing, ambient "Summer Nights" – each of which resonates with its own distinctive feelings, while seamlessly feeling like half of a whole.
"The backstory is pretty simple, but the songs have turned out to be such a blast," Isbell tells Atwood Magazine. "It started as two demos that I was passing around with my friends Brooks and Bryant (HENLEY) during the lockdown. We ended up making a lot of progress on the two songs, so we decided to co-release them. The whole project has been us having a really good time working on music, and not thinking too hard about it, which is really refreshing and exciting."
An important quality of these recordings for both artists is the ease with which they came together. "One of the important things for me (and us all I think) was how casually we approached this," Isbell relates. "It's going hand in hand with how I'm trying to view my life right now: To stop overthinking, to stop waiting around, to just do things that I love and live totally in the moment enjoying them (and enjoying who I am while doing it). These songs just happened really naturally, and confidently, so it made a lot of sense to release them without a ton of frills or complicated plans surrounding it. It's just two songs that we love and had fun making, and we'll do the same thing again soon!"
SODA marks Estes' first release since December 2019's standalone single "Arizona"; Isbell introduced his solo project in summer 2018 through his debut EP July, released shortly after he split from The Band CAMINO. Meanwhile, SODA marks Memphis-based HENLEY's introduction to the world.
"As Andrew mentioned, these songs came out very naturally and confidently, and that was very encouraging and refreshing to me because I had taken a little bit of a break from music after moving to Memphis in 2015," HENLEY's Bryant Henley explains. "I was in a season of life where I was rediscovering my faith in Christ, and so music took a back seat. So for me, this project really got me excited about getting back into writing and producing. And more than anything, it gave me the confidence to just share what I create, and not over analyze it. In 2018 I wrote the music for 'Summer Nights' built around the guitar/synth solo, and had just been sitting on it for a while. I met Brooks in 2019 and sent him the music. He sent me back some melodies and lyric ideas, and the chorus for 'Summer Nights' was born. I recorded the vocals for the chorus and then formed the verses around that. It was actually winter when I finished the verses and I was really wanting some warmer weather so me and my wife could get out more. Then I realized that no matter what season we are in, if we are with the one we love, any day can be (metaphorically speaking) like a beautiful summer night. Ironically, this song was completed in the middle of a tough season for a lot of people, and we were forced to be locked up with the ones we love, but were able to grow closer together. Again, that just kinda reinforced the perspective I was coming at while writing 'Summer Nights'. Production and instrumentation of the song was a lot of fun. I wanted the energy to build throughout the song and Brooks' guitar parts, and Andrew's drums complimented that idea very well."
Adding to that, Isbell notes, "I found it interesting too that the songs were energetic and happy, despite the fact that the season we were in could only really be defined as melancholic. I think we were honestly just so happy to all be making music together and to be having such a good time with the songs themselves."
No matter what season we are in, if we are with the one we love, any day can be like a beautiful summer night…
Thoughts of you in a sundress fill my mind
I'm dreaming of the kind of weather
we could lie together underneath the stars
We haven't seen the sunshine in a while
But I don't need the warmer weather
you can wear that sweater just the way you are
We could drive into the night
We could picture all the colors
As I look into your eyes
As we hold on to each other
Now the temperature is right
The speedometer is climbing
Will you hold on to me tight
Will you promise me you'll take me to the
Summer nights driving in my car
I wanna make it right make it and take me to the
Summer night driving in my car 
I wanna make it right make it and take me to
"Summer Nights" – Estes & HENLEY
[soundcloud url="https://api.soundcloud.com/tracks/871658875?secret_token=s-9UNEkSuaVfc" params="color=ff5500&auto_play=false&visual=true&hide_related=false&show_comments=true&show_user=true&show_reposts=false" width="100%" height="300″ iframe="true" /]




---
"Summer Nights" is an especially sweet outpouring of tender, feelgood passion. The song resonates with a delectable heat built up by seductive synths and dramatic drums, and further fueled by Bryant Henley's achingly emotional, controlled vocals. The trio of Estes and HENLEY know exactly the kind of feeling they want to evoke in this song, and they make sure their audience soaks up that blissful, if not semi-nostalgic, experience. When we listen, we think of carefree days and nights spent basking in an inviting July or August afternoon; we think of a simpler lifestyle before COVID-19, quarantine, and lockdown, before we had to remember to bring a mask with us everywhere we went. It may be unintentional or unconscious, but SODA's two songs look both to the past and to the future with hope, using that positive energy to fuel good feelings in the present.
"This song (Summer Nights) was really like a wall for [Henley] to get over, I think," Isbell explains. "That's why we took such a playful approach with these songs. The world was heavy, we were all stuck at home, but we still found a way to make better friendships and progress as musicians while we were at it. These songs (for all of us) felt like a hurtle to get over and then onto the next one. We had a blast doing it, we're on to bigger and better things, and we appreciate the process and time we put into this first round of stuff. Now we've got songs we're proud of, stronger friendships, and new ideas for the next stuff. Bryant put in an email to our mixing engineer, Calvin Lauber, that he would "like to leave here with a new friend more than a finished song". That's how we all felt, I think."
He continues, "If I could encourage any other musician based on what we've done the past six months, it would be to take yourself a little less seriously. There is absolutely a time and place to say what you need to say very loudly, or to stand up for what needs standing up for. And the world is crying for that in many ways. There's also a time to take a deep breath, look around, and remember that the world is a lot bigger than your artistry. Sometimes it's fun (for me) to see it as that: a small event in the middle of a really fast-paced world. That helps me relax and make the best of it, while still being involved in the world around me. And it helps me not be too hard on myself. We all have a lot to learn, about everything, all of the time, constantly. So don't get too hung up on how your vocals sound when there's a lot bigger fish to fry. Also don't be racist!"
Ultimately, it's Bryant Henley who summarizes these two songs best: "Music has always been about having fun and these two songs nail that perfectly, in my opinion, and I hope people enjoy singing along to the tracks, I hope it makes them want to drive with the windows down and bang on their steering wheel."
Whether it's grey skies or blue outside your window, let "Did It For You" and "Summer Nights" wash over your ears and let them elevate your spirit. SODA is just the kind of affectionate, sincere this summer needs, and its arrival could not be better-timed. Stream Estes and HENLEY's new EP exclusively on Atwood Magazine!
— —
"Did It For You" + "Summer Nights" – Estes & HENLEY
[soundcloud url="https://api.soundcloud.com/tracks/871658260?secret_token=s-34n8CBQReE6″ params="color=ff5500&auto_play=false&visual=true&hide_related=false&show_comments=true&show_user=true&show_reposts=false" width="100%" height="300″ iframe="true" /] [soundcloud url="https://api.soundcloud.com/tracks/871658875?secret_token=s-9UNEkSuaVfc" params="color=ff5500&auto_play=false&visual=true&hide_related=false&show_comments=true&show_user=true&show_reposts=false" width="100%" height="300″ iframe="true" /]





— — — —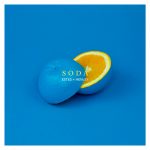 ? © 2020
:: Stream Estes ::
---