Sitting down with Atwood Magazine from his countryside home in England, singer, producer, and now DJ Elderbrook tells us about the life he's lived and the exciting new adventure he's on.
Stream: "Chill Mixes" – Elderbrook
---
Known for his powerful on-stage voice and masterful sampling of unique sounds into his productions, Elderbrook has been leveling up his artistry for his entire career.
Incorporating a plethora of different genres, styles, tempos, and collaborations into a storied career has garnered Elderbrook a Grammy Nomination for his hit song, "Cola" with fellow producer Camelphat.
Alexander Kotz, the man behind the name Elderbrook, started his career experimenting with a variety of genres like soul and gospel, hip-hop, acoustic folk, indie rock and more. His willingness to adapt to new genres and incorporate live instrumentals like guitar, drums, and piano, along with shaping his voice to fit the vibe of the specific song is what makes Kotz such a dynamic artist.
"I've tried all different types of music, and it just so happened that the electronic one kind of just stuck. I got into electronic music by making hip hop beats and like reaching out to local rappers to see if they'd collaborate."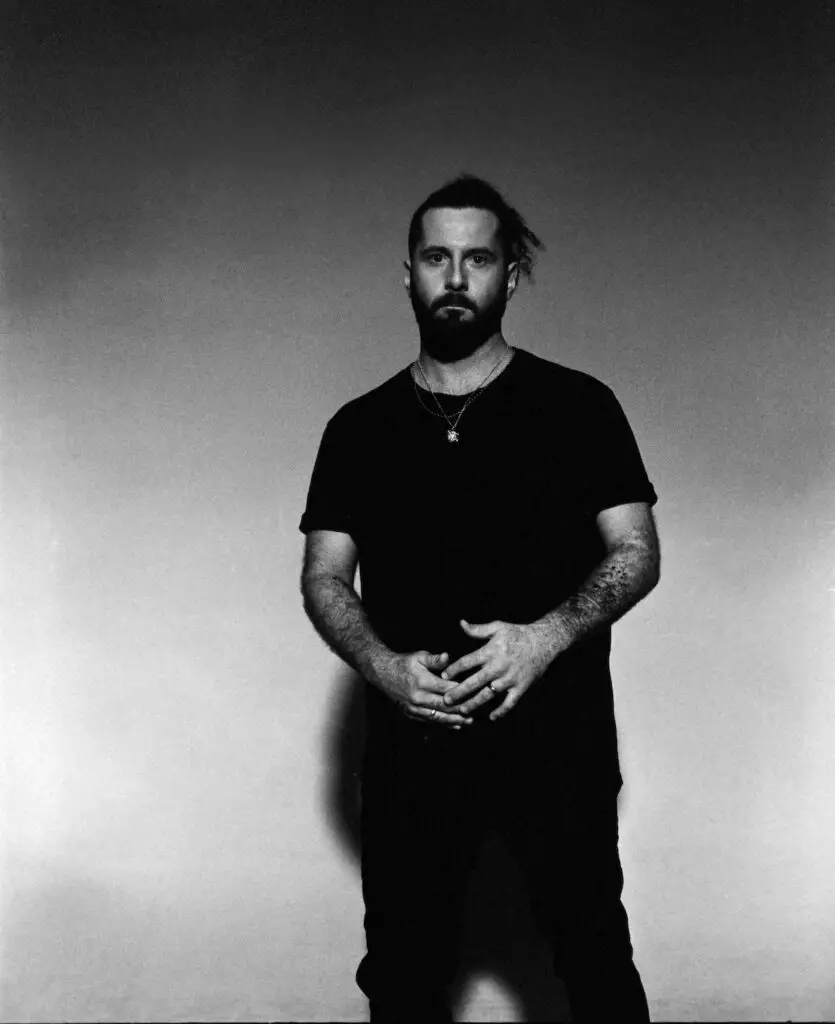 Kotz tells Atwood about one particular genre that he loves that was a bit of a surprise.
"I'm secretly super into pop country, like top 40 country, so Jordan Davis and stuff like that. I can't really remember the names, I always just put on playlists. But yeah, that's my secret love… Like everyone else, I listen to everything from hip hop to peaceful piano music, but yeah, what people are surprised at is my love of top 40 country."
This drive for creation has led to global headlining tours, including recent stops at Bonnaroo and Coachella. Kotz shares about his thoughts on the different settings he's played at, from small clubs in Ibiza to global festival stages.
"I guess that they're really good in different ways. Festivals can be amazing when you've got a big stage, and everyone shows up. But also, festivals can be really difficult when you have the big stage and nobody shows up which you know, like it happens," he chuckled. "So yeah, it's amazing to be outside and like everyone's camping and everyone's getting messed up or whatever, and that is fun. But like the smaller clubs, and it also depends on the city as well, the smaller clubs can be super fun when it's really sweaty and then you just play for an extra hour just because the vibe is there. So yeah, they have their different perks."
Kotz is renowned amongst the edm circles for being a talented multi-instrumental musician and producer. Recently, however, he has a newfound love for DJing.
"I'll be doing it for a year now. I've been doing the same shows, but now I might go and do a DJ set afterwards, or it means I can play in Vegas and Ibiza and stuff like that. And so yeah, it's just an extra fun little thing I can do. And a nice excuse to you know, go to Vegas, or go to Ibiza," he chuckled.
When asked about his favorite city to try out his DJ skills, Kotz explains, "I think crowd wise, and I always say this, but it's Poland, Warsaw in particular. There's just a different kind of energy over there. You know, in Eastern Europe, everyone just kind of goes a little bit more crazy."
One of the biggest trends in the world of EDM is back-to-back sets, and as a new DJ, Kotz told us about his first back-to-back experience with fellow DJ Hayden James.
"So, we did that at Coachella this year. I had a set, and he was already there just like hanging out. So, I said, 'Hey, you got your USB?' He did have his USB. So yeah, we went back-to-back on the stage where people do cool stuff, which I forgot what it was called."
He was referring to the infamous "Do Lab" of Coachella, where people do, in fact, showcase some pretty cool stuff at.
"So, we did that for an hour, hour and a half and that was fun. That was the first time I ever went back-to-back DJing with someone, which was, I wouldn't say scary, but because I'm fairly new to DJing I was kind of like you know, planning my sets a bit. So, to have someone else really like throwing it off and trying to figure it out, but that kind of made me think and it gave me more confidence. I thought, 'yeah, I'm really like a proper DJ now.' So now I'm not really planning, I'm just kind of vibing it out, which is nice… You don't have to do any vocal warmups. You can have a couple of drinks. It's just pretty fun."
His recently released album, Little Love, is an ode to a new chapter in the talented singer's life.
Kotz had become a new father and wanted to explore the unique relationship between father and child. The album is retrospective and genuine, while dealing with sincere attributes of fatherhood. There's a magic in being able to produce high-tempo, dance-centric songs set to such a personal and meaningful topic.
"Yeah, so since my first album, I became a father, twice. So, I've got two kids. And that's where the name 'Little Love' comes from. You know, they're little, they're kids. So yeah, I guess it's all about what that means for me and kind of like introspectively looking more at bigger picture stuff like focusing on you know, just bigger picture stuff in the songs."
Following up on his family, Kotz says he tries to bring them along with him whenever he can.
"Well, the oldest one is two and a half so she's just way too young to stay up late enough. But we all went to Coachella together, for example. She saw me play Coachella on the big screen, which was a cool thing… I mean, again, it was too hot for the babies because it's in the middle of the desert, but it was really good. They got to see me on stage which is really nice. We actually went on tour as an entire family, we had like a crew bus, but we also had a family bus as we did the whole of the US. For a month and a half we had two babies on a tour bus which was pretty amazing. It was quite difficult, but it was also amazing."
---
Speaking on the single "Talk It Over," from the new album, Kotz tells us about his collaborator on the song, Brazilian DJ Vintage Culture, and what it was like making the hit record.
"It was actually a really long time ago. Lukas, of Vintage Culture, reached out because we've been talking about some stuff before. He was actually the person that told me to start DJing when I played Lollapalooza."
Chuckling about their wholesome interaction, "We ran into each other, it was the first time we properly met, and he said you should DJ and I was like, 'okay, I will.' But anyway, we kept on chatting. And, yeah, he sent me some stuff and this one kind of felt like it was the right one, it's something that I could write to. And then we just did it back and forth, because obviously we're both traveling so much. We sent it back and forth on WhatsApp until it sounded good and then we went in and really finished it. But yeah, I'm sure I'll work with him again at some point."
Elderbrook tells us a little about one of his latest projects, which comes in the form of a new single titled "Good Life."
"'Good Life' is me and someone called Jake, who I worked a lot on my first album with, he's a great producer and he's done so many big things. But yeah, it's just like an avenue for me to, like you mentioned before, do more of the 'indie stuff' that I came from. I've been doing Elderbook for a while. That's not going anywhere. But it's just another avenue to explore some more cool stuff."
Elderbrook isn't going anywhere, but Kotz is sure to be constantly on the lookout for more areas to learn from, and to level up his sound. With being a new father, and honing his new craft of DJing, there is a lot of excitement in the future from Kotz and his constant artistic and personal evolution.
— —
— — — —
 © courtesy of the artist
:: Stream Elderbrook ::
---