Every Friday, Atwood Magazine's staff share what they've been listening to that week – a song, an album, an artist – whatever's been having an impact on them, in the moment.
This week's weekly roundup features music by Zach Bryan & Kacey Musgraves, Luke Beling, Addison Rae, Kenya Grace, ((( O ))), SOFT LAD, Zach Seabaugh, Beck Pete, RAGS AND RICHES, Izzy Heltai, dreamfone, pen pin, Sweet Imperfections, CRUZ, & Atka!
•• •• •• ••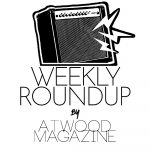 :: "I Remember Everything" – Zach Bryan ft. Kacey Musgraves ::
Oklahoma singer/songwriter Zach Bryan released his self-titled album on August 25, 2023. The highly anticipated record was a perfect blend of rock, country and folk. Including themes of heartache, loss and love, Bryan didn't stray away from his raw and authentic storytelling that fans have come to know and love him for. While "El Dorado" told the story of a dear friend from the U.S. Navy Bryan used to serve with, "Smaller Acts" told the story of a girl who loves the simple things in life and "Oklahoman Son" is a tribute to his home-state. But there are plenty of storylines to get lost in while listening to Bryan's wholesome and truthful 54-minute album. And "I Remember Everything" is definitely one of those ones that will have you captivated from the first note.
Featuring Kacey Musgraves, "I Remember Everything" is the epitome of a lost summer romance. As a couple reminisces about an '88 Ford, a beatdown basement couch and a pawned ring, emotions of longing and ache rise.
Rot gut whiskey's gonna ease my mind
Beach town rests on the "drying" line
Do I remind you of your daddy in his '88 Ford?
Labrador hanging out the passenger door
The sand from your hair is blowing in my eyes
Blame it on the beach grown men don't cry
Bryan and Musgraves switch between two points of view. And with the grit and rasp in Bryan's voice and the angelic wispy tone of Musgraves, you're sucked right into the song's alluring lyrics, sending chills down your spine. It captures heartbreak in a way that is hauntingly beautiful and completely heart-rending.
You're drinking everything to ease your mind
When in the hell are you gonna ease mine
You're like concrete feet in the summer heat
It burns like hell when two souls meet
And you'll never be the man you always swore
But I'll remember your singing in that '88 Ford
And what a perfect time to release such a song? When August approaches and reminds you of a summer's end. "I Remember Everything" is currently competing on Billboard's Hot 100 for the No. 1 spot. You can listen to "I Remember Everything" now, as well as the rest of Bryan's album wherever you prefer your music!
:: "Pain Like a River" – Luke Beling ::
There's a heavy weight hanging off Luke Beling's latest single: The kind of ache the singer/songwriter can't shake, no matter how hard he tries. What do we do with the things we can't let go of?
We dwell in them. Released August 25, 2023, "Pain Like a River" is grief manifest in song. The second single taken off Beling's upcoming debut album is an intimate reckoning with life and death, loss and longing. Following early August's enchanting "A Stone in the Mouth of the Ocean," Beling's latest track also further establishes him in the alternative folk space – a haze area where indie rock, folk, Americana, country, and even grunge all collide. Out of this world have come the likes of Sturgill Simpson and Gregory Alan Isakov, and now comes South Africa-born, Hawaii-based Luke Beling: A storyteller with a passion for the heartfelt, the heated, and the evocative. We certainly feel all this and more in "Pain Like a River," a smoldering, cinematic eruption of tender turmoil:
Breathe it all in
Breathe it all in my brother
Where your heart's been in
The hard times you suffer
Ain't no way out
Ain't no way out of life's furnace
Torching bronze brown
Days that burn by worthless
"'Pain Like a River' is about the tragedy and miracle of life," Beling tells Atwood Magazine. "We can hardly think of ourselves as human without either one. I wrote 'Pain Like a River' after hearing about the unexpected death of a friend's son. I remember feeling so hopeless and heavy for the family, imagining the impossible-to-describe difficulty of taking a breath or getting out of bed, strangled by life-shattering pain and a weight of nihilism. There are seasons in this life where we experience either the bright light of day or dim dark of night. 'Pain Like a River' is a song about embracing the tragedies and miracles, yet without losing hope."
Pain like a river
Waters cold and bitter
Dive a little deeper
In the dark to trace the silver
Grief like a mountain
Reaching to the clouds then
Climb her rocky ground 'til
Her dirt's your golden fountain
Loss is intimately intertwined in the human experience – it's as natural as birth, and an inevitable conclusion to all our stories – and yet, we must each learn in the hard way, and we'll learn it more than once before our days are done. "Pain Like a River" captures the intensity and the magnitude of grief on a soul. Nothing compares to emptiness inside; nothing compares to the absence of a presence, and Beling brings those terrible, terribly human emotions and experiences to life with grace and deft nuance in his latest song. Breathtaking in the very best of ways, "Pain Like a River" is hauntingly beautiful.
Take a hard look
Take a hard look down the valley
Where your soul put
Its yoke on you to carry
With your eyes dim
Eyes dim like the shadows
Where your mind's been
Where the anguish leads tomorrow
:: AR – Addison Rae ::
Whether you listen ironically or not, Addison's Rae latest EP is pure pop perfection. The social media sensation befriended artists like Lady Gaga and Charli XCX, officially cementing her "cool girl" reputation with a party at Hamburger Mary's in West Hollywood.
For longtime fans and unapologetic leak sharers of the TikTok star, song "Obsessed" and "I got it bad" aren't new. This EP, however, includes surprises like the Charli XCX feature and Rae's re-imagining of "Nothing On (But the Radio)."
The AR tracks aren't particularly insightful, sans-"Take off every piece of me until there's only skin on my body" lyric, but that's not the point of Addison Rae's music. It's catch-y and TikTok dance-able. It's the best way to close out summer 2023.
"Far from home, gettin' close," Rae sings in the "2 Die 4" first verse. "And the music takes us further out into the unknown / In the dark, in the zone / I just texted you my address, save my name in your phone."
:: "Strangers" – Kenya Grace ::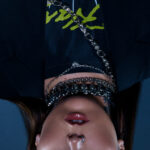 And it goes like this
We'll get in your car and you'll lean to kiss me
We'll talk for hours and lie on the backseat
Uh-huh, uh-huh, uh
Uh-huh, uh-huh, uh
And then one random night when everything changes
You won't reply and we'll go back to strangers
Uh-huh, uh-huh, uh
A trending audio found for weeks now across all of our Instagram and TikTok feeds, has finally been released. First teased by singer and songwriter Kenya Grace back in July, fans and social media audiences alike have since been obsessed with "Strangers"! Known for her mash of electronic and feel good beats in songs like "Meteor," "Afterparty Lover," and "Oranges," "Strangers" brings a refreshing new sound to the artist's ever growing discography. With a rise in appreciation for the dreamy, bedroom pop mixed with electronic dance beats type of genre, it's definitely sure to be even more of a hit on and off social media!
If this song is any indication of what's more to come from the artist, then Kenya Grace surely has some tricks up her sleeve!
:: "TRAVELIN'" – ((( O ))) ::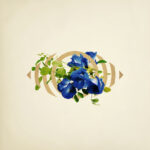 Immerse your senses in the transcendental sonic world of ((( O ))).
Assuming the role of an alien protagonist, ((( O ))) utilizes this project to explore various universal queries. Hoping to push others and herself toward inner harmony, her tunes challenge listeners to look beyond physical presence and ascend into the astral plane. ((( O )))'s tune "TRAVELIN'" pulled from her latest LP ((( 4 ))) perhaps best captures her alluringly hypnotic nature.
Fusing glowy r&b with wisps of ambient noise, ((( O ))) happily welcomes listeners into a space to ground themselves. "TRAVELIN' is a meditative journey that introspects between light and dark, revealing the deep thoughts I am stuck with most of the time," the musician shares. "Along the way, I'll introduce you to my invisible friends, the light beings who guide me through the connections that bind us all."
So, join ((( O ))) in melting away the past and future; this pensive-yet-airy expansion of human consciousness is truly a journey not to be missed.
:: "The Human Condition" – SOFT LAD ::
As a writer I often find myself talking about how certain special songs tap into that thing we all like to call "the human condition," and so right off the bat, I appreciated what on the surface felt like a bold move: Naming your song "The Human Condition" is no small, innocuous decision, and yet with lyrics as vulnerable and candid as they are purely visceral, SOFT LAD's latest single deserves its name. Released August 10 via Incantation Records, SOFT LAD's first single of the year aches as Sophie Galpin, a multi-instrumentalist for SELF ESTEEM and SOAK, among many others, brings her own inner reckoning to life through a glistening indie pop revelry:
I messed it up in two seconds flat
How did I manage that?
I'm asking myself the same thing
All I can do is apologise
But I see in your eyes
That I did you wrong
But it's like this
I'm tryna live my life so righteous
But the moments that ain't my finest are the ones I can't forget
And I know that time is a healer but it feels so frightening
I wish I could've done the right thing instead of dealing with regret
Soaring melodies and a stirring vocal delivery hit hard and leave a lasting mark. "I wrote this track the first week of January 2021 after a particularly heavy New Year's Eve," Galpin shares. "This track is really about owning your mistakes and learning from them, and how friendships can deepen and develop when you approach your inevitable fuck ups with accountability. We have a tendency to let down the people that are closest to us, and it's important to remember that nobody is perfect and we are all just doing our best!"
What's more human than acknowledging and owning your imperfection? Props to SOFT LAD for shining a light on a topic we ought to be more open and accepting about – that we are all, always, evolving, growing, improving. There's nothing wrong with the human condition; it is, after all, what makes us who we are – and, if I may be so bold, it's part of the secret sauce that makes life worth living.
But despite it all you love me through the hurt
It's a blessing and a curse, the ones you love the most bear the worst
And I put you through the pain you don't deserve
Won't be the last and it ain't the first important lesson that I've learned
:: "I Miss Who You Were" – Zach Seabaugh ::
Indie pop singer/songwriter Zach Seabaugh concocts a dreamy sad portrait of longing for a lost love. With delicate, swirling soundscapes and a warm, ethereal tone, "I Miss Who You Were" envelops us in a lush melancholy. The track outlines pining over a past partner that has departed but still rules his emotions. Haunted by their once deep connection, Seabaugh floats his vocal over a sorrowful electric guitar. He wistfully sings, "I bet you wouldn't even recognize my face. If you pass me walking down the street. I could call you but it's really not my place. I been hoping you'd reach out to me." Those lines express a universal feeling of love in limbo.
The 24-year-old Nashville based Georgia born artist grew up with influences such as Jack Johnson and John Mayer. He captures that same soulful air and stirring lyricism.  Fusing elements of pop, rock and folk, Seabaugh's beautiful blend makes for highly captivating songs. "I Miss Who You Were" is a tender piece that is equally as powerful and enticing.
:: "BITE DOWN"- Beck Pete ::
Los Angeles based singer-songwriter Beck Pete crafts a radiant release "BITE DOWN," overflowing with raw, organic soul. With a unique blend of pop, rock, gospel and indie influences, her track showcases an enthralling sonic that immediately pulls listeners in. Pete's expressive vocals over a smooth, funk-fused atmosphere makes for a penetrating piece that cuts you to the core. All about the extremism of human nature, she finds herself at war with inner polarity. Lines like, "maybe I could drift between a little bit of sane and crazy, been both lately, changes daily" seamlessly articulate our constant fight with conflicting emotions.
Pete is a unique artist with the ability to meld genres and deliver a highly meaningful message. Her fearless approach to music holds nothing back. Illustrating a multitude of powerful feelings, she speaks to all aspects of the shared human experience.  This latest single possesses that profound relatability.
:: "Talk to you" – dreamfone ::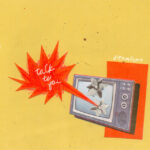 They're here to crash your party. dreamfone feels like an amalgamation of Richie Arthur's past bands and solo projects — combined with his genuine love for music. Partnered with Reece Alan's guitar, this duo feels like a TikTok trend waiting to happen (in a good way).
And even if dreamfone holds a certain "Boys Like Girls" pop-rock quality (and Fickle Friends-esque instrumental tracks), Richie Arthur's voice remains unique in my mind. It's catchy and pungent, capturing moments of his life in each lyric. Yes, of course, I caught that New Jersey shoutout in "talking to myself."
"Talk to you" is a personal favorite, with clever production elements and a self-explanatory message.
"I know we're not anything we used to be," Arthur sings. "But I don't get why we're lying to each other like we're better off / And I wonder if you think of me when you can't sleep / For me it's always three a.m. / Once again."
dreamfone has not yet released an album or toured their already-released singles. Until then, I'm genuinely rooting for these musicians and excited to see what comes next.
:: "Misbehave" – RAGS AND RICHES ::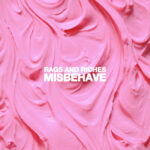 RAGS AND RICHES are the high-energy alt-pop duo made up of brothers Tanner and Peyton Whitt. Bringing onboard their close friend DeMarko Murphy, together they have created their new whirlwind anthem, "Misbehave." Letting their colorful imaginations go wild, the track is a playful homage to the 90's and 2000's, with their lyrics referencing pop culture icons including Shrek and Barbie.
"Misbehave" is a delicious musical cocktail of vibrant synths and captivating rhythms. The addition of an edgy guitar solo, results in a dynamic and irresistible ambience, as they deliver something which is equal parts humorous, sexy and intoxicating. Behind the uplifting, feel-good melodies, "Misbehave" actually tells a more serious story about a struggling relationship, with the brothers sharing, "We had the name "Misbehave" in mind for the song and the concept was just this couple that has seen their relationship go stale and they are trying to find some ways to find that spark again."
:: "Bad Time" – Izzy Heltai ::
Izzy Heltai's third single of the year is a candid confessional stripped to the bone: The kind of intimate unveiling that aches from the inside out, and inevitably leads us down our own introspective rabbit holes in the process. Released August 25, "Bad Time" aches with unfiltered, vulnerable feeling. "I was surprised when I felt like myself again. Been a few months since I woke up and felt like this," the Brooklyn-based singer/songwriter sings, heart on his sleeve and soul in his throat. "Then the day passed, I got stoned off my ass again. Feeling like shit I thought maybe it's time that I called you back…"
"I've always said songwriting for me, is the way I process and indulge my most dramatic tendencies," Heltai explains. "'Bad Time' on the surface, is a song about how people show you when you're their priority. How you shouldn't have to beg for someone's time, and if you're seen as an inconvenience it probably just means they're not that into you. More holistically, "Bad Time" is about how when you don't have that much going on, even little things hurt in a big way."
I don't think that you like me
All that much
If you did
I don't think that you'd mind
When I call at a bad time
Your work lifes a mess
And mines
Got nothing going on
Sensitive and soul-stirring, "Bad Time" is a welcome, if not entirely shiver-inducing return from Heltai, and the lead single taken off his forthcoming EP, mostly myself again (out October 20). If getting lost in waves of unrelenting raw emotion is your thing, then this song will without a doubt cut you to the bone.
:: "Fringe"- Pen Pin ::
Do you ever find that after a breakup, as much as you want to hate your ex, you cannot help but remember the little times of joy? Whether it was staying up until 2am talking on the phone or the flowers they got you to cheer you up, those memories will forever be ingrained in your head. Pen Pin's serene single "Fringe" details a relationship's moment of pure paradise. The track highlights warm, delicate vocals atop mesmerizing, misty landscapes. The piece opens with the lyrics, "I want another night, driving through the neighborhood, with our hands held high, damn the little things feel good." These lines emphasize the immense bliss felt from small moments with your partner. The video keeps that dream-like ecstasy going. Through graining film imagery that includes blowing bubbles and giant scissors, viewers are drawn to the sunny whimsy.
Pen Pin is a wistful, indie pop project from songwriters and multi-instrumentalists Jeni Magana and Emily Moore. The LP Pony Up, set for release spring 2024, focuses on themes of friendship, happiness and a feeling of inspiration. Fans appreciate their unflinching optimism, a quality that resonates throughout "Fringe."
::  "Ignorance Is Violence" – Sweet Imperfections ::
Singer/songwriter Bri Schillings is here to send an important message through her musical project, Sweet Imperfections. Unveiling the thought-provoking and powerful "Ignorance Is Violence," Schillings speaks about the devastation humans are bringing to our planet and that by simply choosing to be blind to it is dangerously damaging. Hoping this song may raise awareness to the climate crisis we are all experiencing, "Ignorance Is Violence" urges you to pay attention and take action.
The track is rather haunting, with echoing vocals of a children's choir and snippets from a Greta Thunberg speech imprinting themselves into your mind. Schillings sings, "It's time we wake up and realize we can create a world for everyone." The song was written shortly after the songwriter witnessed the tragedy of the wildfires in California in 2021, she confides, "On top of experiencing first hand the hottest summer recorded, breathing smoke from the fires, we felt a weight of frustration and recognized our responsibility to take a stand."
:: "Take Off The Pressure" – CRUZ ::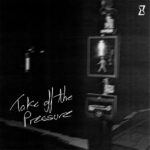 From the feverish churning of drums and the searing electric guitar overdrive to Sam Thatcher's emotionally charged vocal performance, "Take Off the Pressure" – funnily enough – puts on quite a bit of pressure. CRUZ's fifth career single (their first of the year) is a passionate indie rock explosion reminiscent of '00s bands like Arctic Monkeys and Interpol, with a sonic heft that hits hard and fast. For those new to this band – and that's most of us, considering CRUZ released their debut single in June of last year – "Take Off the Pressure" is a resounding and deserving introduction.
He's quick at every turn
this mastermind will never learn
he doesn't know that he has much more time
whoa let the fire burn
everyone must wait their turn
he doesn't know that it's his time to shine
"'Take off the Pressure' is our first single we have released this year, and gives a strong statement about who we are as a band," the the Sheffield four-piece share. "We've loved the reaction from playing the song live and wanted to replicate the same energy and mayhem on the recording. This will give people a very good indication of how the rest of the EP sounds, and what to expect at our gigs."
Take off the pressure
It's only me and you
Take off the pressure
And see what we can do
Well We can save your soul
as you start to walk away
or we can save your soul and
we can help you take it all away
Purely as a music fan, I absolutely love it when a band or artist captures their live energy on record. It's very hard to do – especially considering most recording situations happen in small rooms with little to no decoration and no audience to feed off of – but when done right, a song can feel larger than life – and that's the case here for CRUZ. "Take Off the Pressure" lets out steam on one end, while building momentum on the other for a band we can't wait to hear much more from in the coming months.
She sparks her lighter up
Was always told to not give up
But does she know what's in store for tonight?
Who longs to be alone?
She doesn't even use her phone
But does she know she's such a delight
Take off the pressure
It's only me and you
Take off the pressure
And see what we can do
Well We can save your soul
as you start to walk away
or we can save your soul and
we can help you take it all away
:: "Desiring Machines" – ATKA ::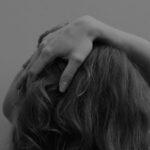 Pressure builds for five beautiful minutes as Atka delivers an utterly breathtaking, shiver-inducing introduction. Achingly intimate and hauntingly beautiful, "Desiring Machines" is a visceral eruption from the artist's innermost depths: A reckoning with identity and emotion, who we are to ourselves and who others perceive us to be.It's the kind of song that breaks us apart only to build us back up again, stronger than we were at the start.
But most importantly, it's the start of something very, very special. The project of London and Berlin-based singer, songwriter, and producer Sarah Neumann, Atka defies genre. You might call her indie folk in one breath and dream pop in the next, but what's indisputable is that her songwriting is a direct reflection of her own unfiltered humanity.
There was a woven child
Spinning threads all around the room
Getting tangled in the nets
Of laughter and then doom
It's my fault, I am just a husk
They've got my body, let me go
It's my fault, I am just a husk
They've got my body, let me go
And I wanna scream 'til my shame gives in
The woven child taken by desiring machines
"'Desiring Machines' is a clear reference to the philosophers Deleuze and Guattari's books Anti Oedipus and A Thousand Plateaus, and explores how one's own body is experienced as an object under the (male) gaze," Neumann tells Atwood Magazine. "Here Deleuze and Guattari's idea of the rhizome is explored musically with a soundscape that grows and grows like the root-system that the two philosophers describe. A rhizome does not start from anywhere or end anywhere; it grows from everywhere and is the same at any point. As such, a rhizome has no center, which makes it difficult to uproot or destroy."
They say he is angry 'cause he cares
Bodies bruised, tell me is that an act of love
In Hyde Park the swans are floating
And today my best friend nearly drowned
It's not my fault, I'm not a husk
They've got my body, let me go
It's not my fault, I'm not a husk
They've got my body, let me go
And I wanna scream 'til my lungs give in
Now void of organs, desiring machines
Sonically and emotionally charged, "Desiring Machines" aches in all directions at once. From dark depths, Atka emerges – a fully-formed force unlike anything we've heard all year, ready to consume our ears, engulf our hearts, and devour our souls. This song is her reckoning and her redemption all in one: A cathartic release of seismic proportions. As Neumann sings an enchantingly heartfelt confessional, the drums around her rise slowly and steadily to thunderous levels, eventually overwhelming us and joining the surrounding synths to create a cinematic wall of sound.
We can't help feel the weight of Atka's words in our gut: "And I wanna scream 'til my lungs give in, now void of organs, desiring machines…"
I run barefoot in the field
My limbs fickle in an empty rush
I am your puppet, squeezed and crumbled
But he says be grateful at last
Now I wanna sing 'til my lungs give in
Not void of organs, desiring machines
Desiring machines
— — — —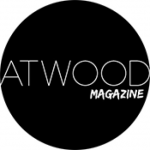 :: Weekly Roundup ::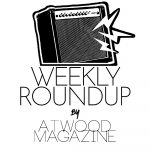 ---
:: This Week's Features ::
---