Every other week, Anthony Kozlowski pens the Atwood Magazine column Tunes & Tumblers, pairing new and classic albums with cocktail recipes. He quickly found however that drinking alone is a sad business. So he invited his friends Pedro Isaac Chairez and Ryan James into a recording booth to aid in mixing delicious drinks and to discuss the music that they all love. Strap on your headphones and enjoy a cold one on us. 
 
The Tunes & Tumblers gang gets LoveStoned on the sexiest and somehow loneliest of holidays with special return guest Liz Brownstein. They raise a glass and drop a needle on some mood music courtesy of the love doctor himself, Justin Timberlake. "FutureSex/LoveSounds" is a Delorean trip to a simpler time and still holds its own as one of the sexiest albums of the new millennium. Cheers to the lovin,' lovelies. <3
   
Break open that box of chocolates, address that bouquet of roses, and desperately call every restaurant in town looking for an open table for two. It's Valentine's Day. Today, we celebrate that special time of year when the greeting card industry collectively lashes our backs until we profess our love to that special someone. And for everyone without a bae of their own, there's always Galentine's celebrations and lonely heart pop-ups poised to cash in on those tears. It's truly the most magical of seasons.
Whether it's a time of performative adoration or a stark reminder of one's unshakeable singledom, V-Day has touched us all in one way or another, for better and worse. So, to commemorate the occasion, we invited mixology expert, friend of the pod, and resident love guru Liz Brownstein back onto the show to chug through it the old-fashioned way. Drinks in hand and tunes on the stereo. And those tunes are courtesy of none other than Justin Timberlake and his mid-00's opus FutureSex/LoveSounds.
Love is in the air, so you'd better have that Zyrtec handy.
THE ALBUM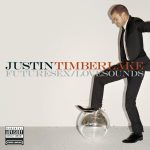 FutureSex/LoveSounds
an album by Justin Timberlake
---
2006 was a simpler time. For the cast of Tunes & Tumblers, it meant the close of high school – the end of days when the biggest problems we faced were if the girl in the front row liked us back and if our classmate did their share of the group project. As the 2020's swallow us alive, it becomes harder to remember what it was like in those moments. Something as simple as a melody can put us there.
For me, it was the banquet room of a DC dorm the last night of a Youth Leadership Conference (remember those flyers you would chuck straight from the mailbox to the trash? I actually attended one of them). A week of immersion in US government and mock Congress closed with farewell dance. Teenagers from across the country converged on the dancefloor, gyrating hard enough to put the fear of God into the mostly absentee chaperones. For a moment, this was it. We were immortal. And Justin Timberlake's "SexyBack" pumped viciously from the speakers.
---
It's memories like that you never quite forget.
Though it may not seem like that long ago, 2006 is a period unto itself – the halfway point of Bush's second term, the infancy of YouTube, and the ubiquity of Timbaland. It marks a specific moment in time, even when not apparent at first blush.
It was then that former *NSYNC ramen-headed darling Justin Timberlake unleashed his second solo outing unto the world. And he had his own hefty shoes to fill after the smash sensation of Justified. In fact, he encountered crippling writer's block and had to step away from recording all-together. When he sat down with Timbaland, the mega-producer encouraged him to go back to his roots instead of pursuing the same type of ultra-polished sound he'd churned out in his boy band years and later with his debut.
They worked on what would become FutureSex/LoveSounds under the code name Thriller 2006. At first that may seem colossally arrogant, but it speaks to their own confidence in their work. They thought they were making something special and in many ways they did. The songs on FutureSex run a stylistic pinwheel, incorporating minimalist R&B, trance, funk, and rock into a blockbuster pop record, which was mostly unheard of at the time.
It sounds wholly of its time particularly because it stands out from the pop mainstream of 2006. Much like T&T alum Billie Eilish tapped into the zeitgeist by setting herself apart from the musical establishment, JT accomplished the same fourteen years earlier. It's a classic of a bygone era, and (while debatably as essential as Justified) an illuminating time capsule of the mid aughts. "SexyBack," "My Love," and "Summer Love" come with their own set of flashbacks for anyone who engaged with speakers at the time, whether or not they included a bunch of hedonistic teens like mine did.
But why take Valentine's Day to discuss this admitted relic? Apart from featuring some of the sexiest beats of the early 21st century, FutureSex/LoveSounds is a mood piece that – like this holiday – deserves a second look. Guest mixologist Liz Brownstein fixed us a cocktail with her own in-depth analysis to do just that. Be our Valentine responsibly.
THE DRINK
LoveStoned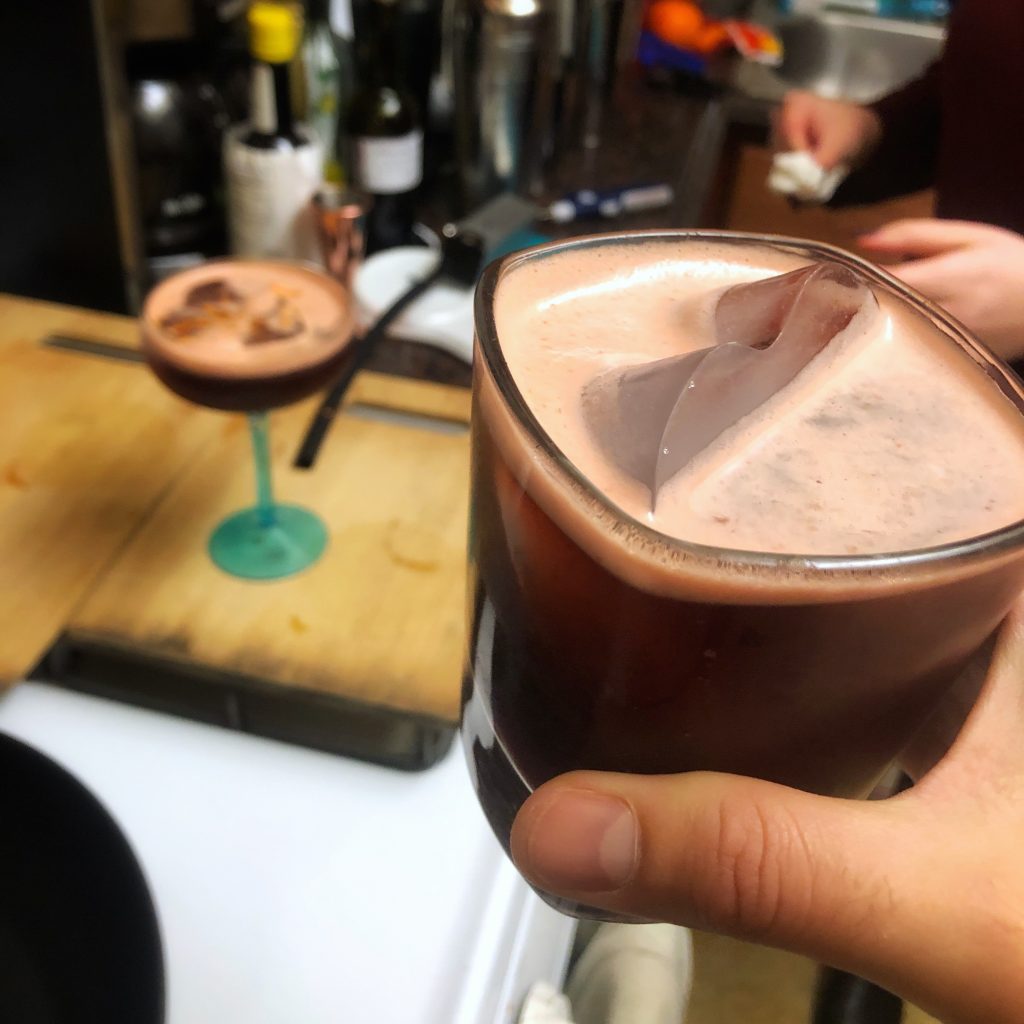 Smoked Thyme in Glass
2 oz Hemp-infused Vodka
¾ Port
1 oz Fresh Squeezed Orange Juice
½ oz Angostura Bitters
½ oz Monin Vanilla Syrup
Heart-Shaped Ice Cube
Smoked Orange Essence (for garnish)
Instructions
Smoke thyme in a tumbler using a cocktail smoking box.
Combine ingredients in shaker with crushed ice and shake for 10 seconds.
Strain into smoked glass.
Garnish with heart-shaped ice cube and orange essence.
Toast with the people you hold dearest.
Cheers, Lovelies!
Valentine's Day may be marketed as a holiday for romantic partners (and of stifling heteronormativity for the most part), but that's not by any stretch all that love is. You can hold love for your family, your friends, your close confidants and ride-or-die partners in crime.
For several of us, V-Day was always about exchanging gifts and flowers with our families growing up. Now, it's shifted into a more friendship-oriented holiday filled with chick flicks and wine. But the idea that only one day a year commemorates the adoration we should show year-round feels awfully restrictive. That sense of cynicism mixed with a celebration of love finds itself distilled into Liz's mind-blowing creation, the LoveStoned.
To be LoveStoned is to be infatuated with someone to the point of losing your faculties, hence the smoke and the hemp vodka. But in keeping with the Valentine's Day theme, Liz also included the aphrodisiacs port and vanilla syrup to get the temperature rising. Then a full half ounce of that cynicism drops in with the angostura bitters (not that we're overly bitter ourselves).
To finish it off, there's one lyric on FutureSex/LoveSounds that she wanted to capture in this drink:
She looks like a model; except she's got a little more ass.
So as much as this drink might look harmless, it's got a bit of a kick. Maybe not classy, but it's the right kick in the mouth for a holiday full of baggage.
And baggage there is on today's show. But the right drink and right beats bumping all the way from 2006, it's a lovefest to beat the best.
THE SHOW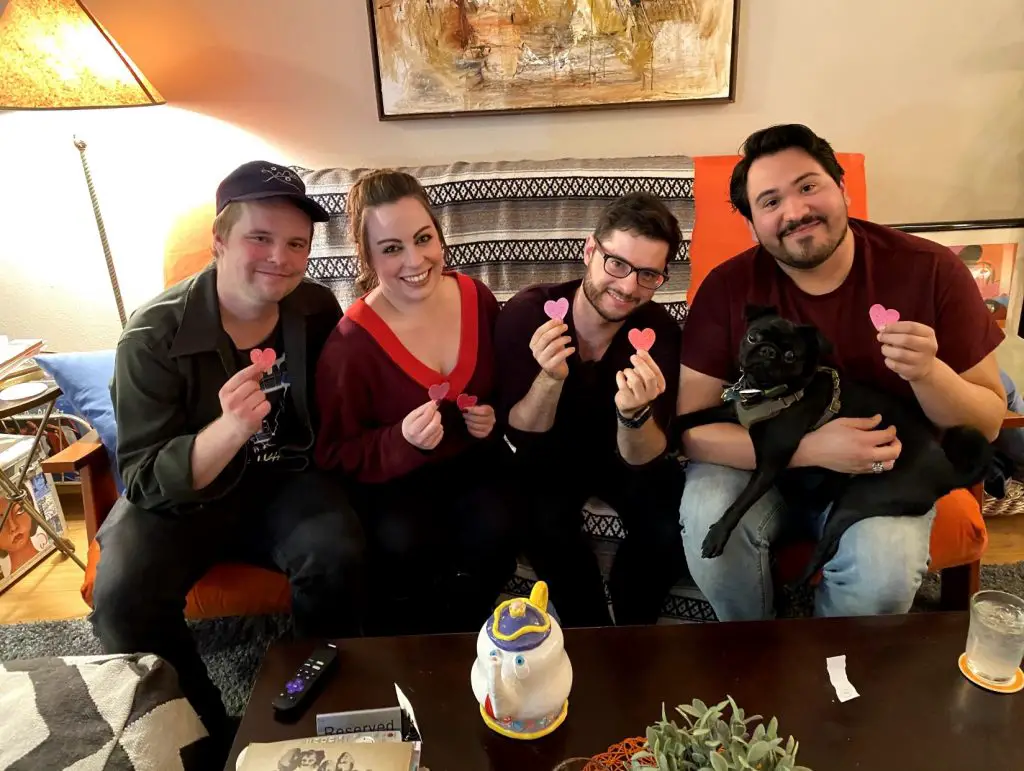 Don't let the tone of today's intro fool you – today's Valentine's Day special is a rollicking good time down memory lane. On her second Tunes & Tumblers appearance, Liz reminds us why she's a fan favorite, digging deep into V-Days past and making strong cases for FutureSex's inclusion in the pop canon.
While all our formative memories of these songs differ, they all stick in our minds as pivotal in the stories of our lives. For Liz, that story includes swooning over a "SexyBack" routine on So You Think You Can Dance and choreographing her own moves to "My Love." For Pedro, it's hearing these songs everywhere as he packed up his life to book it to college. For Ryan, it's remembering 2006 in conjunction with the Slayer album released on 6/6/06 (there are no wrong answers here).
The beats remain solid and the arrangements mostly minimal in stark contrast to the bright, stadium-ready pop of the era, blasting it way ahead of its time. The lyrics though are a different story. In true, prepared Liz Brownstein fashion, she prepared a list of lines that have seen better days, but to hear them in their entirety, check out the show. We need to save some audio kernels after all.
---
To quote a contemporary piece of media, "Love is all around." It may seem like that today more than any other day, but it doesn't stop when the roses wilt and the Valentine's get tossed in the trash. Love in all its forms should be celebrated year-round, and luckily there's a song for every type of emotional connection. Today, that connection is with V-Days past and how they affected the people we've become. Likewise, Justin Timberlake drove a tank through the pop landscape with FutureSex and sexy has been forever back.
Pop on today's episode and join the love.
Tunes & Tumblers 203:
Valentine's Day Special – Justin Timberlake & a LoveStoned (ft. Liz Brownstein)
---
Catch up on Tunes & Tumblers wherever you listen to your podcasts!
If you want to add any of the music discussed to your library, check out the full episode playlist below:
Have your own idea for a Tunes & Tumblers pairing? Let us know in the comments, or hit us up on Twitter.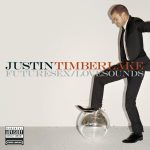 © Pedro Isaac Chairez