Atwood Magazine joined Evalyn to discuss her return to releasing music as a solo artist with 'I Love You, Keep Going Pt. 1' and her psychology studies as a master's student.
•• •• •• ••
---
Evalyn, a musical artist based in Topanga Canyon, California, almost didn't think she would release music as a solo artist again. She explained that in lower moments with her mental health, she took comfort and found inspiration by collaborating and co-writing with other artists, like Finneas, Icona Pop, and Tate McRae. But a few open conversations with her co-writers and producers eventually launched the momentum for her four-song EP, I Love You, Keep Going, Pt. 1. The EP, released last Friday, is named after a phrase she has written in her journal for the past five years.
"[The EP has] been almost two years in the making and has felt so natural and collaborative every step of the way," she said. "It's amazing what happens when you're having a hard time and you start to let people in."
The EP is fittingly self-aware and reassuring, with warm layered tones and floaty vocals. The first track, "All We Have," was written following conversations with artist Sweater Beats about her anxiety and panic attacks. Evalyn sings "Nothing lasts forever but I'm going to try to be here, not somewhere else." Another line that repeats several times: "Sometimes I remind myself this is all we have." Her experiences with mental health have also led her to pursue a master's degree in clinical psychology, with a particular focus on studying mindfulness-based stress reduction.
Atwood Magazine connected with Evalyn for a quick chat about how music, psychology, and mindfulness all come together in I Love You, Keep Going, Pt. 1 and Pt. 2, the full-length album coming later this year.
— —
Listen: 'I Love You, Keep Going, Pt. 1' – Evalyn
A CONVERSATION WITH EVALYN
Atwood Magazine: Your EP title is based on a phrase you wrote in your journal. Can you tell me a bit more about the phrase?
Evalyn: I actually think I saw it years ago tattooed on someone's arm and it really stopped me in my tracks, it felt like a sign. I wrote it down in my phone and somehow it found its way into my journal. When I first saw it I had this overwhelming feeling like someone special must've said that to the person with the tattoo and it was such a simple phrase, but really such a deeply powerful one. And when I started writing it in my journal, no matter how awful or frustrated I felt venting in there, when I signed off with those words it just felt like everything was going to work out, everything would be okay.
Do you still journal? How has it influenced your character and your music?
Evalyn: Yes! I'm a really big fan of The Artist's Way by Julia Cameron and have been doing morning journaling for something like five years now. Sometimes I'll slip up and forget for a few days, but it makes such a difference in my art, my mental health and my vision for my life. Somehow, within those three pages in the morning, I always seem to find some clarity I wouldn't find with all my thoughts swirling around in my head all day.
What are some of the other sources you drew inspiration from for your EP?
Evalyn: I drew a lot of inspiration from different alternative and holistic therapies I was exploring when I first started writing these songs. I was dealing with a pretty difficult mental health experience and was using sound healing, affirmations, mindfulness, breathwork, and yoga to help me work through it.
I would hear a song in yoga or an instrument in a sound bath and bring it into the studio the next day. I would write down affirmations or phrases that felt positive and they would find their way into songs. I wanted to feel better so I put every ounce of what was helping me in my life into the music, and in that way, writing these songs was really healing for me.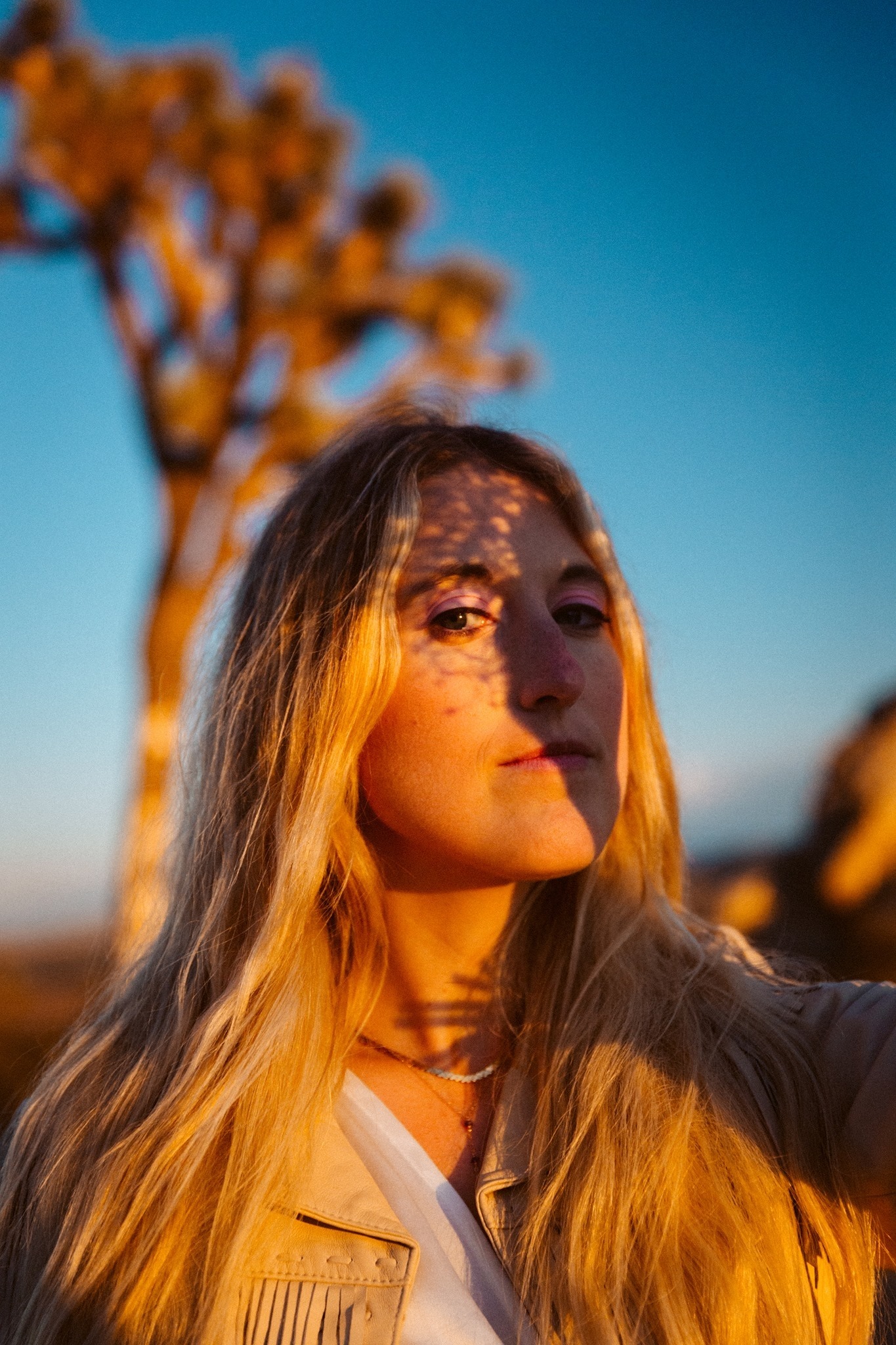 What was it like working on the EP during the pandemic? And what was it like collaborating with other artists during the pandemic?
Evalyn: It took a moment to really transition, but I actually really enjoy working from home. Don't get me wrong, I miss the energy of being in a room together, but recently I worked with someone in Sweden and someone in Austria in one week!
Also, I think it's brought some of the art back into music-making. There's something so lovely about being in your own space and lighting the candles and doing a hundred vocal takes for the demo after the session because you're really feeling it. When I work with writers or producers or artists and everyone is at home with a cup of coffee and their dog in their lap, there's something really special about that too.
What inspired you to pursue clinical psychology and more specifically, to study mindfulness and stress reduction?
Evalyn: Like so many people, I deal with mental health issues. These past two years of realizing how I could connect mental health and healing and music were like a lightbulb moment for me. I'm also a bit of a nerd and read anything I can get my hands on pertaining to mental health, therapy, and psychology. I really wanted to do it to more seriously understand how I can fuse together music, mindfulness, and therapy.
Mindfulness is something I found my way to when looking for options for myself outside of talk therapy and medication. I have benefited immensely from both of those things, but finding mindfulness and meditation was equally as important in my journey to feeling better.
How does your music influence your psychology studies? On the flip side, how do your studies influence your music?
Evalyn: I love this question because I'm thinking and rethinking it all the time. Music influences my psychology studies in that I am deeply interested in the creative elements of psychology and therapy. Also, making music has always been a way of connecting for me so I feel a little less alone, and this program is teaching a new way to connect and understand people so we all feel a little less alone.
And on the flip side, I think psychology deeply influences my music primarily in knowing how different therapies affect people. Even knowing that empathy is so critical in the therapeutic setting makes me want to connect with more empathy to listeners. Learning about addiction, anxiety, depression, trauma, it all informs how I approach music because I consider these songs to be a conversation with listeners.
Watch: "Under the Same Stars" – Evalyn
What do you hope listeners take away from this EP?
Evalyn: I hope that if nothing else, it makes them feel a sense of peace. I love the idea that it will be on someone's savasana soundtrack, their anti-anxiety playlist, or their journaling mix. And for those who want to dig a little deeper, I hope they walk away with the feelings of gratitude, forgiveness, presence, and hope that I once needed the most so I turned them into songs.
And lastly, is there anything else you wanted to add?
Evalyn: It is Mental Health Awareness Month! So the last thing I'd want to add is to check in on your loved ones, check-in with yourself. There are so many options out there for feeling better and getting help and sometimes the bravest thing you can do is to reach out and ask for it.
Ilena Peng is a freelance writer, who can be found on Twitter @ilenapeng and on the web at ilenapeng.wordpress.com.
Stream: "All We Have" – Evalyn
— —
? © 2021
:: Stream Evalyn ::