Cellist Mabe Fratti and sound artist Concepción Huerta have created aural splendor on 'Estática,' channeling both ominous and inspiriting melodies in a single stroke.
Stream: 'Estática' – Mabe Fratti, Concepción Huerta
---
Challenging the notions of what music can be and going beyond those boundaries is a trial of skill, tenacity, and an exemplary sense of control. This trial, however, is much needed, these boundaries of music only placeholders for what is to come next. Guatemalan-born cellist and composer Mabe Fratti and Mexican sound artist Concepción Huerta joined together to test the limits of composition – creating soundscapes teeming with atmosphere and life that demands the attention of listeners everywhere. The result is Estática, an EP whereby not listening to it in its entirety, one would only be doing themselves a disservice.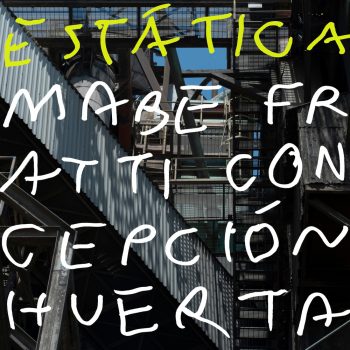 "Irreversible" is a slow-burn of a start, the melody that is being created almost of a sinister quality. Tiny plucks and surreal synthesizers combine and form an almost dystopian start, but this gloom isn't ever-present. Within the notes are feeling of euphoria, both artists taking listeners on an otherworldly journey. The feeling is then continued on "Descomposiciones Resonantes," a piece whose grandeur shines with incomparable grace. The notes flow together with poise and an unimaginable level of sincerity and beauty. Listeners would be hard-pressed not be to be awestruck throughout its duration, making the desire to have it circulate the ears unceasingly all the stronger.
Listen: "Estática" – Mabe Fratti, Concepción Huerta
With the title track, "Estática," vocals enter the mix in a more striking manner. There's an industrial tinge to the piece, the eccentric cello techniques at play complementing the croons of Fratti in a gorgeous fashion. It's a piece that builds and swells, each second that passes by only increasing the fervor that is being displayed. It then morphs into an onrush of instrumentation, making for a visceral and rapturous end that expertly transitions into "Mar de Voces." The final piece on the EP is a foreboding amalgamation of cello and synthesizer that haunts just as well as it excites. The vocals that enter midway elevate this experience, carrying listeners through dreamscapes of an astral quality. As the final moments near, a bustling soundscape is created, all of the emotion being poured out in one single turn. It's an evocative finish, one that will leave all listeners short of breath by its majesty.
What Estática shows is that the notion of the composer and of music as a whole must always be pushed further, and Mabe Fratti and Concepción Huerta have just made an immense leap for the music industry as a whole. There isn't an EP out like this, and the talent present here should be lauded for years to come.
— —
— — — —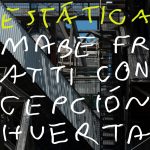 ? © 2021
Estática
an album by Mabe Fratti, Concepción Huerta
---