Catchy, colorful and downright marvelous, Paul Cherry's bittersweet single "Like Yesterday" is a shimmering swansong of love faded.
— —
If sadness is infectious, then Paul Cherry's new single is a contagion waiting to spread. Achingly bittersweet, "Like Yesterday" stings with self-pity and the pangs of loss. It's a haunting reminder that the good doesn't always last forever; that memories can hurt, long after the moment's gone. Catchy, colorful and downright marvelous, "Like Yesterday" is a shimmering swansong of love faded.
Looking through my phone
Messages that I know I shouldn't send, already sent
We used to be a major chord
you were the third, I the fourth
Stuck in dissonance,
Our love a punishment
I've got you crying
Listen: "Like Yesterday" – Paul Cherry
[soundcloud url="https://api.soundcloud.com/tracks/344452054?secret_token=s-73krZ" params="color=ff5500&auto_play=true&hide_related=false&show_comments=true&show_user=true&show_reposts=false" width="100%" height="166″ iframe="true" /]
---
Atwood Magazine is proud to be premiering "Like Yesterday," the lead single off Paul Cherry's forthcoming debut album Flavour (anticipated March 2018 via Feeltrip Records). The brainchild of Chicago singer, songwriter, and producer Paul Cherewick, Paul Cherry is a character – an act, like our beloved Father John Misty is to Joshua Tillman – just that much more indie. Cherry is "a rock star, an indulgent, drug loving musical pariah," per his creator, who further notes how "'Like Yesterday' sets the tone for the record as a brilliantly written, mid-tempo pop ballad.  It would fit nicely as a modern addition to Paul McCartney's "Ram" or Todd Rundgren's "Something/Anything," or even Player's "Baby Come Back.""
Talk about self-indulgent.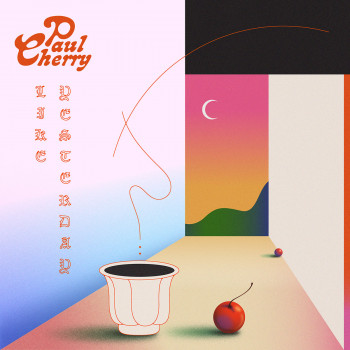 And I'm wishing that you would stay,
Would you love me one more day?
Like yesterday
And I'm looking inside your brain,
To see your mind's already made
From yesterday
Despite all his "ironic" qualities, Paul Cherry manages to introduce himself through the intimate lens of a particularly poignant ballad. "And I'm wishing that you would stay, would you love me one more day?" he sings to a former paramore in the chorus. His voice is dreamily high, and it melts perfectly into the whirling piano at his side. How can we possibly not fall for such heartbreak, when his agony is sprawled out for all to feel?
Love's a bitch, Paul.
Shackled up just friends,
Stuck in dreams of when we were again
I can't begin
Sifting through the same songs baby,
Looking for the one that makes me think of you,
the way I used to do back when I was your fool
Immersed in a cloudy melancholy of greys and blues, "Like Yesterday" hits home hard and fast. Cherry is lost in a swirl of emotions outside his control; this song is, in many ways, the realization that he can't do anything to get his love back – that he's lost, and that's that. Join Paul Cherry and dwell in "Like Yesterday" – the sad space between love and loss.
Lost and so alone, writing songs I know that don't make sense, and have no end…
— —
— — — —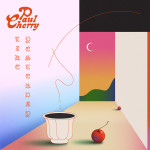 photo © Diana Bowden
:: Listen to Paul Cherry ::
---
:: Paul Cherry Tour 2017 ::
10/31 Memphis TN @ Crosstown Arts
11/1 Nashville TN @ East Room
11/2 Bloomington IN @ The Bishop
11/3 Indianapolis IN @ Pioneer
11/4 Grand Rapids MI @ Lamplight Festival