A raw and deeply vulnerable reckoning, Noah Kahan's second album 'I Was / I Am' captures personal growth in real time as the artist reflects on the person he was, the person he is, and the person he's becoming.
Stream: "Godlight" – Noah Kahan
---
You're not alone, the world is small and I am sick of all the talk of finding purpose…
Moving forward means letting go of the past: Of accepting change and surrendering a certain amount of agency to the forces outside of our control. Sometimes life is chaos, and we're just passing through; other times, it's stable, and we're the disruptors. Wherever we are on our respective journeys, that inner search for balance never stops – and on his sophomore album, Noah Kahan takes on the the ever-changing world and his ever-changing self with bold colors and a beautiful, if not hard-won sense of humility, respect, appreciation, and endurance. A raw and deeply vulnerable record, I Was / I Am captures personal growth in real time as the artist reckons with the person he was, the person he is, and the person he's becoming.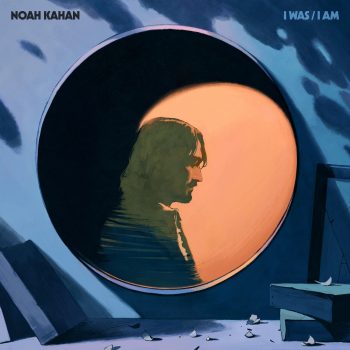 There's no way out of an angry crowd
Without steppin' on some toes
They'll scream your name 'til the lights go out
Then they'll feed you to the wolves
It's hard to say who you'll be
When they let those big red curtains close
You know this 'cause you told me so
I bet you forgot, black heels in the summertime
Dad's bad cookin', though you'd be polite
Honey, now you got a look that I don't recognize
You pulled me aside and you said
To know me is to hate me
Is to hate what I've become
It's to watch me as I'm fallin'
From that ladder's last rung
It's to feel bad, like a secret you can't keep in
I'm not the way I was
I'm not the way I was
Released September 17, 2021 via Republic Records, I Was / I Am is a powerfully and unapologetically honest personal statement from an artist who's never been afraid of sharing his deepest, darkest thoughts or his truest self. Noah Kahan's sophomore full-length album (produced by Joel Little) arrives two years after the Vermont singer/songwriter's debut LP Busyhead delivered "an intense outpouring of emotions through breathtaking melodies and equally moving lyrics." With multiple tours, one EP (last year's acoustic Cape Elizabeth) and some scattered singles in-between, the past two years have felt like a continuation of the whirlwind period that kicked off Kahan's career – yet nonetheless, he managed to find time to write a cohesive, cathartic, and catchy ten-song set that dives deep into his own identity and his struggle to remain grounded in a fast-paced industry and relentless, dynamic environment. In fact, this album's "thesis statement," he explains, lies in accepting his own growth and change, and understanding that he had to let parts of himself – and his past – go.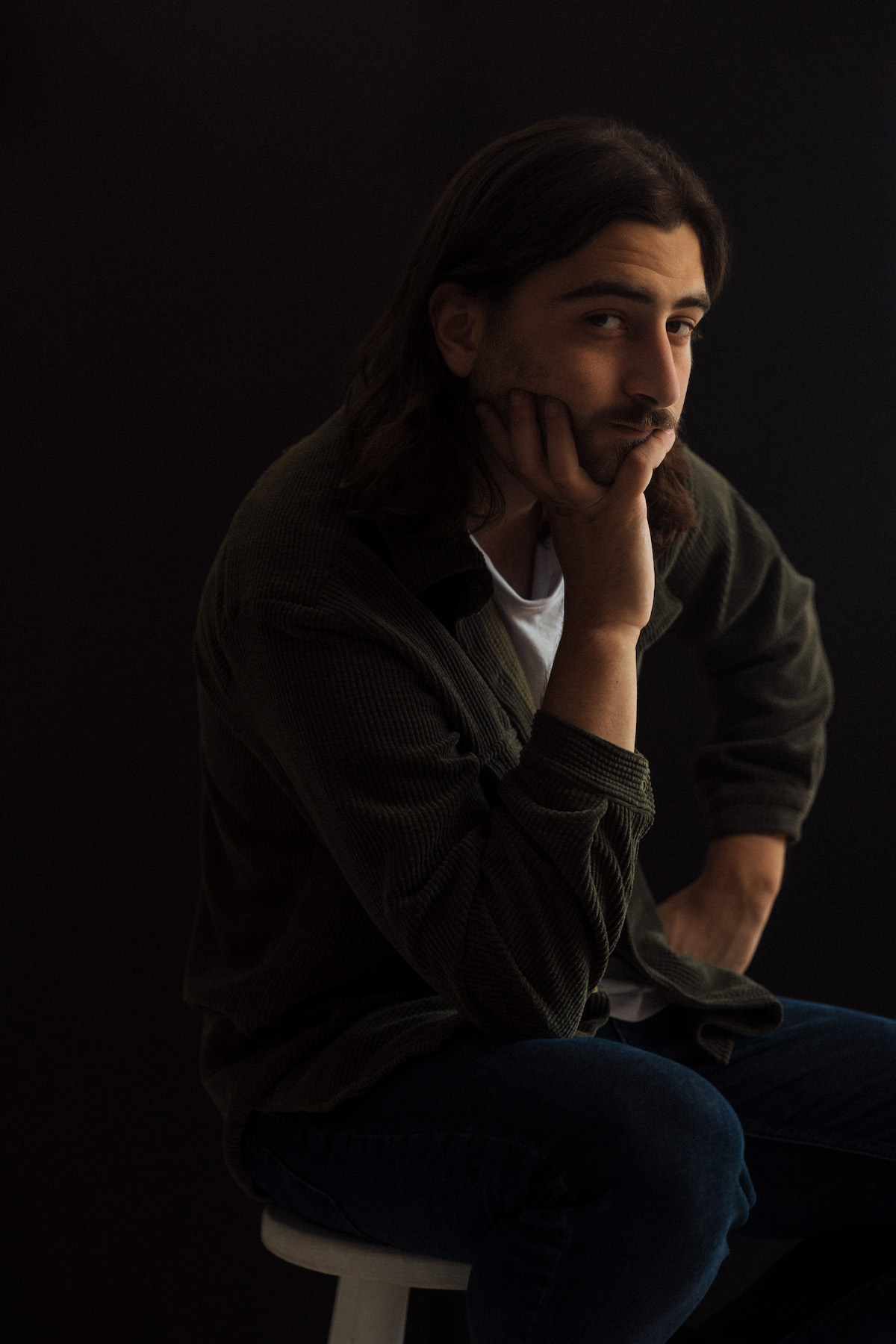 "The album is about taking stock of the person you were and how that's made you the person you are," Kahan says of I Was / I Am. "It came together pretty naturally. This album wasn't the result of an intended vision so much as a continuation of the way I've tried to make music from the beginning. I try to document my life through songs and explain the obscurities of my thoughts and experience in a way that's relatable and current to me. That process brought me these songs, and kind of captured the world I've been living in for the past few years in an insidious and subconscious way."
"I can split my life into two parts. There is a defined and pronounced before and after within my consciousness that has become ever so clear to me in these long months of forced self-reflection. I started my journey here so fearful of changing, of losing the part of me that I felt was vital to staying grounded and unique. Somewhere in the last few years, I've had to let go of that fear, and allow growth, for better or for worse, to happen. This album is about examining that growth and measuring the difference from who I was when I started and who I am still becoming now. I've spent four years touring, traveling, experiencing things I would have given limbs for when I was a kid. I've lost friends. I've made lifelong connections with people I would never have otherwise gotten a chance to meet. I have failed so often and have had small successes that make it all worth it. I've fucked up, and I've lost people close to me. I don't know if I'm 'better' or if I've regressed, I just know that I've grown. This album is about acknowledging that growth."
---
Extra time to himself over the past year allowed Kahan to further hone his craft as well as his vision, although he recognizes that many of these songs quickly – and subconsciously – took on a life of their own. Still, as far as marks in the sand between album one and album two are concerned, he's proud of his overall direction and the depths of his writing: "My interpretation of my own music is so convoluted these days," he admits. "I loved Busyhead. It was my first record, and it will always remind me of the kid I was when I started doing this job. I believe I Was / I Am is a more mature and more realized project, but maybe the fans will think it sucks."
"I was a little bit lost about "where to go" after the release of my first record," he tells Atwood Magazine. "I was worried people expected some grand artistic vision, and I simply didn't have one for them. I was just doing what I always do, which is writing constantly and hoping some kind of narrative or through line would find its way into the songs as they were written. At first it was a bunch of random songs – some I had written a few years ago and some I wrote in the last year or two – that to me didn't necessarily go together, but when I started to examine the lyrics, they presented a pattern and some common themes. They were songs about growth. They were songs about letting go of the past and lingering in it. Songs about looking back at who you once were, in a relationship or as a child, and trying to be proud of that. In trying to understand the theme, it definitely forced me to really take stock of where I was at in life. I spend a lot of time just focusing on what's in front of me and trying to stay afloat in this industry. The past few years, with the pandemic and with the release of my first album, have forced me to really think about my past, and my future. This record is a result of that reflection."
At its heart, I Was / I Am is a hauntingly intimate and visceral collection of cinematic, radiant anthems and stirring pop ballads.
Kahan's introspective lyrics lend themselves to moments of bittersweet reverie and buoyant revelry as he ruminates on his past, present, and future selves. While his subject matter is as intimate as can be, every moment feels honest and relatable: From the soulful, sweet upheaval "Part of Me" that starts the record, to the poignant cries of closer "Howling," I Was / I Am takes ahold of our ears and our emotions.
Highlights abound throughout: The heartfelt confessions and driving grooves of "Animal" made it an easy fan favorite upon its release this summer, and equally vulnerable outpourings like "Caves" and "Someone Like You," featuring the incredibly talented Joy Oladokun, keep us on our toes and yearning for more.
"My favorite song is definitely 'Godlight,'" Kahan says, citing the album's lead single. "It might be my favorite song I've ever made. Time will tell, I guess. It was a phrase I'd heard years ago, and being able to remember why I loved the phrase 'Godlight' and what it meant to me so many years later and then making a song that felt true to my current taste and vision was really special. I love that song. It was also a surprise pick for the album. Joel and I were just about finished recording the project in LA when I texted him saying "dude I think we need like a big anthemic banger for this project, and I think I have the song". I played it for him the next day, and then we made phone calls trying to convince our respective teams to let us cut one more track. I wrote the bridge 25 minutes before the day we were meant to record it. There was a little pushback from the powers that be at first, but eventually the strength of the song was undeniable. I was proud of myself for sticking to my guns and believing in that record. It's so easy to say 'we'll do that one later' or 'that won't fit.'"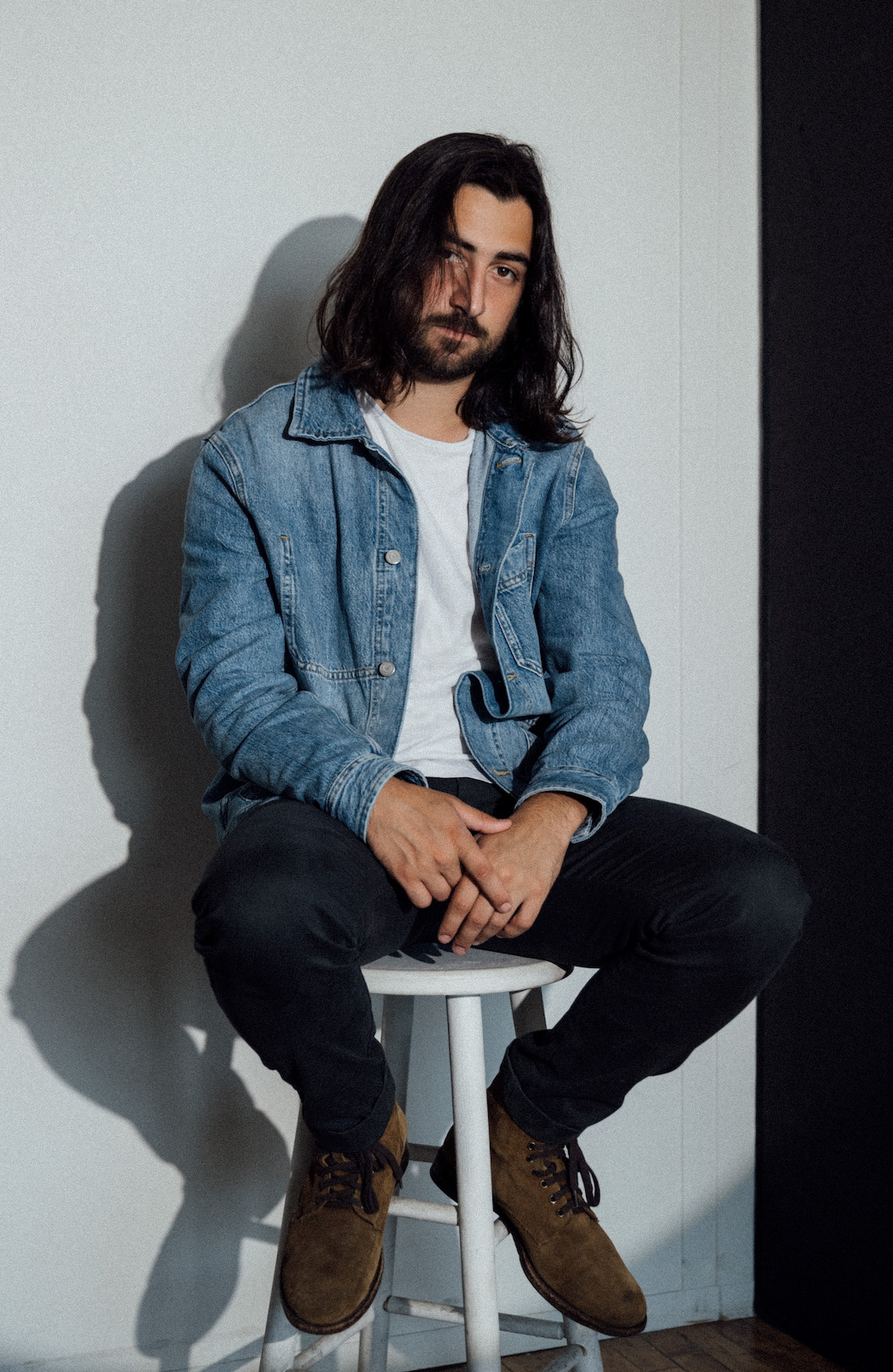 As a lyricist, Kahan notes a few particularly special moments that stand out to him. "I love a lot of the lyrics on this record," he says candidly. "Two songs I am particularly proud of are 'Godlight' and 'Howling.' To me, the lyrics in those songs feel the most real and raw, and I think that is what I always strive for in writing songs. Not that the other ones have shitty lyrics, but more so that these two in particular captured that special magic of describing exactly what's in my head and in my soul, to the word. My favorite lyric in "Howling" is "I suffocate things slow until I'm just a black fly circling my bullshit," and my favorite lyric in "Godlight" is "It's to watch me as I'm falling from that ladder's last rung." They both represent a really sad truth about depression and addiction and ego. Understanding that it's actually ME that's the problem, and knowing the only way to heal is to hit that rock bottom and acknowledge the behaviors that make me worse."
You're not alone, the world is small
And I am sick of all the talk of finding purpose
Love comes and goes
But the big black dog, he trails along
Am I the only one who knows him?
And now, and somehow, I gained 15 pounds, but lost my focus
And I suffocate things slow
Until I'm just the black fly circling my bullshit
Is there something keeping me here for the minute, darling?
Did you find the key and what is the meaning of it?
Honey, sometimes I feel this emptiness
Howling out
Is there something keeping me here for the minute, darling?
Did you lose my mind and and am I still looking for it?
I don't know why I feel this emptiness
Howling out
For Kahan, making these songs meant plunging into the deepest depths of his soul. "It's not what you think; these tears aren't some sweet response to tragedy. Today I can't say why they fall," he sings softly in the breathtakingly emotional heart-on-sleeve ballad "Fear of Water." "What if you saw me What if you hate me? What if I'm failing? Or mentally ill? Would you call me crazy? Would you let me in, would you let me in? Would you love me then?" he questions in "Bad Luck." Considering the intensity of his subject matter, it's surprising how much light Kahan manages to inject into every moment: With every song off his new album, the singer/songwriter taps into those hard-to-reach spaces, unveiling himself with admirable strength, wonder, beauty, and passion. Where there is pain, it's often times a good kind of pain; the kind that leads to healing, resolution, and a heightened sense of self-love and acceptance.
"I hope people this record helps people feel like they can accept who they are," Kahan shares. "I've spent so much time in my life on social media, in social situations, in my music, just shitting all over myself. Self-deprecation has become such a crutch to me. I'm getting tired of it. I am who I am. My past has brought me here and all I can do is try to be better in the future. I hope that comes through to the listeners of this record, and I hope that in hearing that acceptance and that desire to be better moving forward my fans are able to find some of that in themselves."
---
Few songwriters are as open or speak as candidly as Noah Kahan does about his inner processes. Few artists are willing to be that raw and vulnerable at every step along the way. What makes I Was / I Am so alluring is that it holds nothing back: Yet again, Mr. Busyhead has embraced a full spectrum of feeling in memorable, moving songs that resonate, dwelling in the deep end of the emotional ocean. In short, I Was / I Am is a resounding triumph.
Experience the full record via our below stream, and peek inside Noah Kahan's I Was / I Am with Atwood Magazine as he goes track-by-track through the music and lyrics of his sophomore LP!
— —
Stream: 'I Was / I Am' – Noah Kahan
:: Inside I Was / I Am ::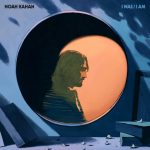 — —
"Part of Me"
"Part of Me" is a song about someone looking back on an almost-romance and realizing that what felt like simply a passing moment of connection between two people was actually far more significant, and represented a larger loneliness within. Drifting through life and avoiding feelings for anyone or anything is something I'm far too familiar with, and sometimes one experience with somebody can open somebody's heart and force them to be vulnerable again. "Part of Me" is about the realization that a seemingly insignificant moment can be far more important that you knew.
"Animal"
"Animal" is about dissociating from who you thought yourself to be. I wrote it with a friend of mine. He and I speak at length about mental health and what it's like to live with depression, and I think this song is fundamentally about that everyday struggle.
"Caves"
"Caves" is a song about two people who can't bring themselves to talk about the obvious problems in their relationship. They both want different things but are scared of conflict and change and instead condemn themselves to inner misery as time slowly passes them by.
"Bad Luck"
"Bad Luck" is a song about reconnecting with someone from the past. It's trying to convince them you've changed, and acknowledging the person you were before. It's a plea to start again. It's about recognizing that you've grown, that you've changed, but most of all it's a song about acknowledging the worst parts about yourself and how those traits have hurt people you've loved. You can't change the past, but you can do everything you can to be better in the future.
"Godlight"
I was on tour with a lighting director who said I needed more 'Godlight' on stage. 'Godlight' is the light that fixates on the singer, while the rest of the band is blackened down. In my life, I was chasing that. This ego was growing, and I saw it growing. I knew it was affecting my relationships. If the younger version of me who was making songs just for the love of music saw myself giving so much of a shit about the attention on me instead of the music, I'd be really disappointed. The song is like I'm singing to my older self at a family reunion.
"Someone Like You"
"Someone Like You" is a song about instant regret after a breakup and realizing that although there are many fish in the sea, the fish you loved swam away for good.
"Fear Of Water"
"Fear Of Water" is a song about understanding the reality of loving someone with depression. It is not a phase or a brief period of sadness, but instead an illness that can often infect every part of someone's life and can sometimes never be completely cured. This song is about understanding that it can be very hard to love someone who suffers from depression, and that you should never feel like you need to be your partner's therapist.
"Hollow"
"Hollow" is a song I wrote years ago about being afraid of the monotony of adult life, and being discontented with the way the world is and the realities of everyday existence. It is a song about somebody working a 9 to 5 that on paper is wildly successful, but in reality feels absolutely nothing inside.
"Bury Me"
"Bury Me" is a song about two people recognizing that sometimes a rocky relationship needs to end, and that letting go of something that clearly isn't working is better than trying to salvage something that can't be saved. It uses the metaphor of a funeral to describe breaking things off.
"Howling"
I wrote "Howling" at an incredibly dark period of my life. I was living at home and during the loneliest winter months at my dad's place, I would listen to the sound of the dog's lonely howling at the whistling wind, while I sat in front of a blank notebook, wondering if anything was worth it. I had never felt so utterly useless. Would it always be like this? Could I really live like this? Is there any light at all out there? I wrote this song to my future self, the one who got out of this feeling, of the chains of depression and isolation I was bound by at the moment, and asking him 'what is the meaning of it?'"
— —
— — — —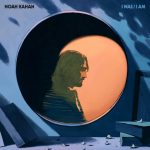 ? © Aysia Marotta
:: Stream Noah Kahan ::
---
---