AUGUST 08 speaks to Atwood Magazine about the inspirations and experiences driving 'EMOTIONAL CUH,' his most powerful, intimate, and beautiful work yet.
Stream: 'EMOTIONAL CUH' – AUGUST 08
---
I'm trying to remember, if it made sense
I saw these people in, all kinds of, different workwear
And Chuck Taylor's, and ski masks
It was something like I've never seen before
The odd thing is that, all the people around me
Maintain this camaraderie that I've never seen amongst men before
Are they criminals or are they heroes?
I can't really tell
Good guys and bad guys kinda look the samе from a distance
Especially when thеir faces are covered up
And there was one person in particular that they called Emotional Cuh
And he was a sad motherfucker
– "Theatrical Hood N****," AUGUST 08
There's no narrator. It's all emotions.
Dynamically visceral and deeply vulnerable, AUGUST 08 has come into his own over the past few years as a singular unapologetic and unstoppable force rising fast out of the West Coast.
The recent Def Jam Recordings signee has long had a talent for injecting deep substance and meaning into irresistibly stunning music, and six months out, his latest release continues to soar on a higher level. A raw, moving, and inspiring record, EMOTIONAL CUH captures the depth, pain, passion, and truth that resonates throughout AUGUST 08's artistry and music.
Broke my sister's heart
Drove my mother's car
Into the ground (Into the ground, into the ground)
Drove my friends away
Pray my mother's safe
On the Eastside (Eastside)
Where ***** die
They said I'd never make it to twenty-one
Now I'm twenty-somethin'
And I'm alive, I'm alive
They said I'll lose myself with no one safe
Play with the law, you'll catch a case
But I'm alive, I'm alive
– "21," AUGUST 08
Released in December 2020, EMOTIONAL CUH is the latest evergreen offering from AUGUST 08, the moniker for Los Angeles-based August Grant. Following his 2018 debut EP FATHER and 2019's Happy Endings with an Asterix, the "Emocuh" EP (as he affectionately calls it) arrived at the end of last year as the third and (perhaps) most powerful record in a series of releases that have showcased the versatility, intensity, vulnerability, and overall talent housed within AUGUST 08's multi-faceted artistry. In it, Grant explores the obstacles and experiences of his upbringing that made him the man he is today.
A seven-track, 20-minute journey, EMOTIONAL CUH fluidly blends vulnerability with strength, connection with disconnect, R&B, soul, hip-hop, rap, and more in a way reminiscent of Kanye West's groundbreaking masterpiece, My Beautiful Dark Twisted Fantasy. "Emocuh is a story of where I'm from and the experiences you endure," AUGUST 08 explains. "Emocuh for me is a wake up call to myself to ground yourself in your culture."
Out of everything, AUGUST 08 evokes a sense of perseverance and survival: Of finding and embracing reasons not just to live, but to thrive. "Every hood has an emotional cuh, an emotional thug, an emotional gangster, kids who are forced to do things they don't want to do. This is for them," AUGUST 08 says about his EMOTIONAL CUH EP. "This is a story for those who had to be numb, who don't have the space to express themselves freely. I hope this project lets them feel like they don't have to hold back."
From his record's spoken-word entrance to the intense upheaval of "Bussdown Your Soul," to the breathtakingly visceral heart-on-sleeve confessional "Sleepless Nights" and its follow-up "Hobosexual," to the ode-to-survival finale "21" (the EP's "most important" song), AUGUST 08 injects in his music an alluring, deeply human and relatable energy that makes every moment pop off the page – like we're experiencing his trauma and his spirited staying power in real time.
---
Through his short film EMOTIONAL CUH, released earlier this year during Black History Month, AUGUST 08 brings us even closer to him and his inner sanctum, opening himself up more so than ever before as he gives his songs a new space to live, breathe, and connect with audiences.
Soundtracked by the EP, the film "unflinchingly and unapologetically narrates AUGUST 08's story growing up in disenfranchised neighborhoods of LA and how it chipped away at his youthful innocence." Beautifully artistic and compellingly nuanced, it's a cinematic dive into the depths of the artist's "coming-of-age thoughts, feelings, and experiences" – his life through his eyes, as best as he can share it. He proudly calls it a direct extension of the truths that have made him the person he is now.
"We create to inspire our youth and show them that there's more here for us than we have been led to believe," AUGUST 08 previously told Atwood Magazine about his short film, going on to call this project a "Black boy joy freedom of expression."
"It's tough to celebrate [Black History Month] when they are still depriving us of our humanity," the artist further shared at the time. "It's tough to celebrate when they use their power to put their boots of oppression against our hearts and spirits. IT'S TOUGH TO CELEBRATE when I see my community hospital struck by disaster from COVID-19 due to budget cuts and lack of the state government's care of Black and Latinx people. 'Til then, the only thing I'll celebrate is God's will and understanding."
AUGUST 08 recently spoke with Atwood Magazine about his EMOTIONAL CUH EP, opening up about his inspirations, experiences, and the overall creative process driving his most powerful work yet. Now signed to major label Def Jam, there's no telling what the artist has in store for us next – but until then, we can continue to revel in, and take meaning from, the beautiful and stirring depths of EMOTIONAL CUH.
Empty bottles, drugged up parties
Life's too fast to be this close
You do me just like nobody
Refill me whenever I'm low
Alcohol to dull my cravings
I won't change, I'm in my ways
My pride won't let me say, "Sorry"
But I can't let you get away
Oh, my eyes are closed, the battle's almost over
I'm broken, wound still open
Oh, a sea of shinin' stars
But my sins won't let me hold you
Like I don't know you
– "Day Trip," AUGUST 08
— —
— —
A CONVERSATION WITH AUGUST 08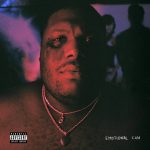 Atwood Magazine: August, it's great to connect with you – thank you for your time. Firstly, I can't disregard the fact that we're talking during this pandemic. How have you and your loved ones fared?
AUGUST 08: We've been great. Just trying our best to keep living our lives through it all. Thank you for asking.
How, if at all, do you feel the pandemic affected your new music?
AUGUST 08: It didn't affect it. I made it before the pandemic. But I hope it helps people get through it
EMOTIONAL CUH arrives a year after Happy Endings with an Asterisk and two years after your debut EP, FATHER. How have you changed over this time? How has your music transformed?
AUGUST 08: Honestly, I've grown so much in my personal life, understanding my emotions more and learning how to be a man.
I'd love for you to expand on that - what does it mean to be a man, for you?
AUGUST 08: To me, being a man is heavily based in accountability and taking on the task of people at home. Creating the safe space and foundation to build a family.
EMOTIONAL CUH is a very long time in the making. Can you share a little about the story behind this EP?
AUGUST 08: Emocuh is a story of where I'm from and the experiences you endure. I want people to interpret the message for themselves so I won't say more.
What was your vision going into this record? Did that change over the course of recording this?
AUGUST 08: Barney Bones, my creative partner, and I wanted to tell the tale of the people where we are from – how we are perceived and judged, plus how we process emotions.
That's fantastic! Can you tell me more about Barney and how you two work together in your music?
AUGUST 08: Barney Bones is a legend! He's done almost every record with 88 with me + my projects, and he has his own artist project that's really insane.  Lyrically he's one of the best in the game.
Who are some of the artists you referenced and were inspired by, over the making of both the music and film?
AUGUST 08: Francis and the Lights, honestly. He's my favorite reference point. Never sounds like him but he is! [laughs]
<
p style="text-align: justify;">
"Why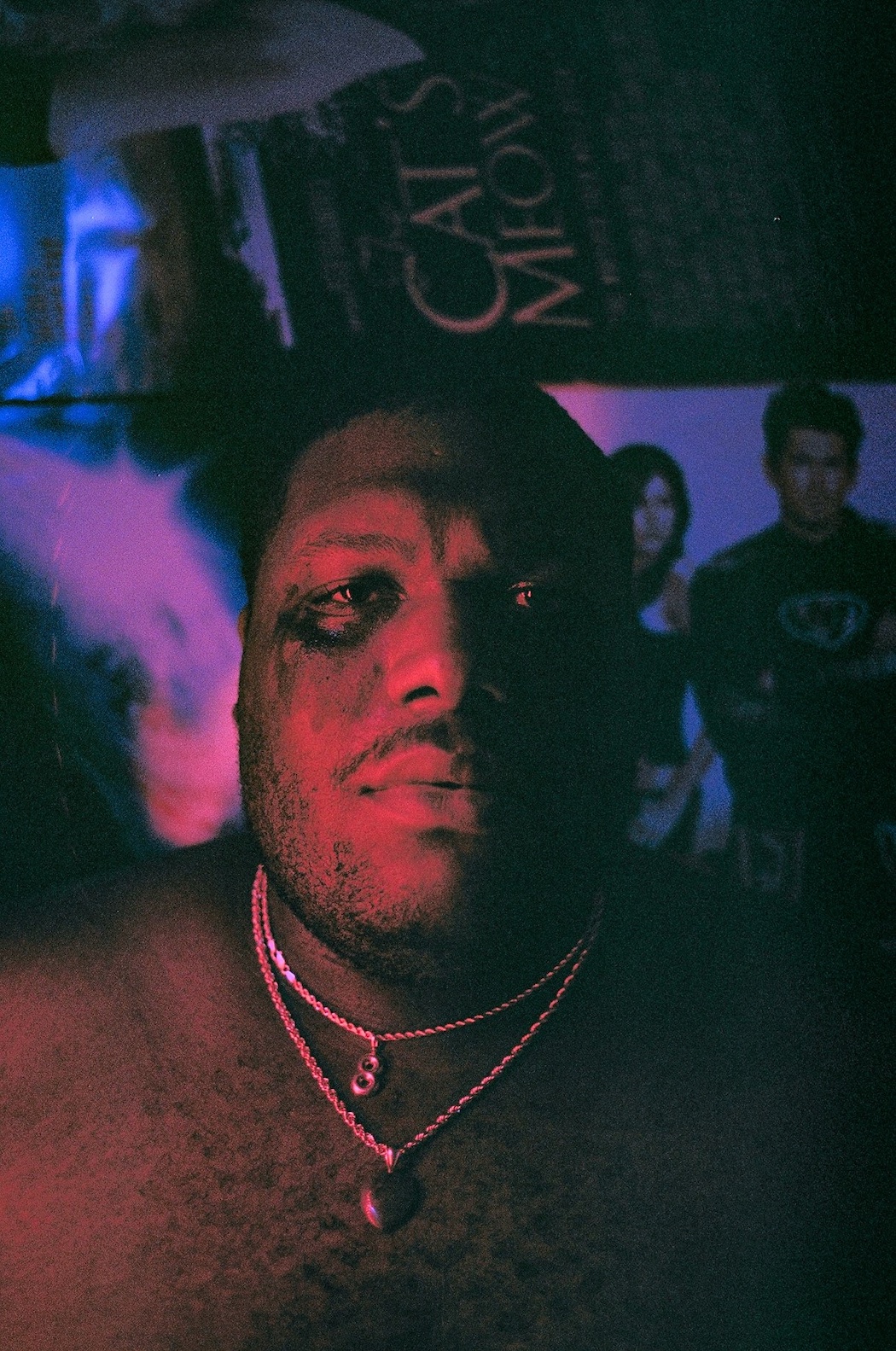 AUGUST 08 © 2021[/caption]
You seem to describe the idea of the "EMOTIONAL CUH" in your intro song. Why start the record this way?
AUGUST 08: It's not explained in the intro – the perception of what they think it is, is what we are referring to.
Are you the narrator in your songs?
AUGUST 08: No. There's no narrator. It's all emotions.
Are they your emotion, or are they emotions that are important to you?
AUGUST 08: It's my emotions and the people around me – they are very important. I believe I'm someone who knows how to express, sometimes overly express, and it shows in the music.
"Bussdown Your Soul" feels extraordinarily wrought – a kind of painful coming-of-age reckoning. What does this song mean to you?
AUGUST 08: You can put nice jewelry on, but that won't make you a better person. Only god can bring you closer to purity.
"Suburbia" is a fascinatingly raw song. What is your relationship with the suburbs, versus the city, and did that help inspire these lyrics?
AUGUST 08: I lived in the suburbs for a year,  then we lost our house and had to move back to the hood. Definitely did. I saw both sides for a short moment.
"For some reason I just think that we chose to argue 'cause we loved each other?" The whole song reads like a powerful letter. What goes through your head now as you think about this song?
AUGUST 08: Same emotions as back then. My high school sweetheart came out of the closet on prom night and I was hurt lol. Every word is real.
"Day Trip" is a visceral image of brokenness and fracture. Can you share some of the inspiration that brought this to life?
AUGUST 08: I appreciate how you interpret it. But it's more so a fight-on song verses a broken song. I wanted to make a fight song with Bee Gees ad libs.
I didn't realize that! Can you guide me through those ad libs a bit?
AUGUST 08: Bee Gees are known for their funky approach to the lead singer's voice, and I wanted to bring that piece of old school texture to something that sounds nothing like them.
Your final track "21" has been widely received and praised to date. It feels like a form of closure; ''I'm alive, I'm alive,'' you sing.
AUGUST 08: I think the most important song [on the record] is "21," specifically because it paints a clear picture of what young black men have to face.
Why close with this song? Is "21" closure for you?
AUGUST 08: "21" isn't closure. We will never get closure for all the young black lives that have been lost to the police killing us and gang violence. 21 flipped is 12. 12 kills us before we hit 21. I'm forever open.
How do you feel EMOTIONAL CUH captures your artistry in this moment?
AUGUST 08: Emocuh for me is a wake up call to myself to ground yourself in your culture.
As a lyrically forward artist, do you have any favorite lyrics in these songs?
AUGUST 08: "Day Trip" is my favorite lyrically. Shouts to my writing partner Barney Bones. We do great things together. "Day Trip" lyrics speak to me because it's about fight or flight, saying 'fuck the world imma go off on my own path,' and I live that by doing everything in my power to build something new in my creative path and in life.
We've talked a bit about them all now; do you have any definitive favorites or personal highlights off this record?
AUGUST 08: I think they all tell their stories in different ways. But "21" and "Sleepless Nights"
Why ''Sleepless Nights,'' out of curiosity?
AUGUST 08: "Sleepless Nights" is about a fuel I was in love with young, who was a lesbian.  I never got closure from that experience, and that monologue helped me get through that.
What do you hope listeners take away from EMOTIONAL CUH?
AUGUST 08: I want them to find it for themselves. Really dig deep to find where this art lives in you.
Likewise, what have you taken away from creating it and now putting it out?
AUGUST 08: I learned labels care more about what will sell verses what will heal.
It's sad, but I understand. Thank you for this music. Thank you for bringing these emotions and stories to life in song. Now that we are into 2021, what has been inspiring you lately? Does EMOTIONAL CUH continue to define you?
AUGUST 08: Lately, I've been inspired by learning how to ground myself. Emocuh is me forever.
Who are you listening to these days, that you would recommend to our readers?
AUGUST 08: Serpentwithfeet, Channel Tres, Duckwrth
I've been inspired by learning how to ground myself. 'Emocuh' is me forever.
— —
•• ••
— —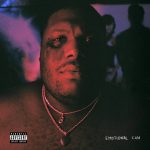 ? © Jason Ano
:: Stream AUGUST 08 ::
---