Atwood Magazine's Emily Algar explores the fate of the music industry through the lens of Taylor Swift and her ongoing battle for her masters, and asks the question: Is now the time to change that most coveted thing in music – the recording contract?
•• ••
Two years ago, when the news broke that Taylor Swift's master recordings had been sold to a man who had had no hand in her success and who had actually set out to destroy her career, according to Swift herself, I know I wasn't the only one who felt this was personal and sickening.
Not because Swift isn't immensely privileged or because she needs the money or because her career was going to suffer without her owning her master recordings. No, it felt personal because it was yet another example of rich white men controlling and financially benefitting the work and artistry of a woman. We have seen this play out across the music industry and other industries for decades as well as in our own professional and personal lives. Men in gatekeeping positions manipulating and controlling female artists and their art. Remember Ryan Adams and his abusive behaviour towards Mandy Moore, Phoebe Bridgers, and Jillian Jacqueline? Or Dr Luke's (Lukasz Sebastian Gottwald) sexual assault of Kesha?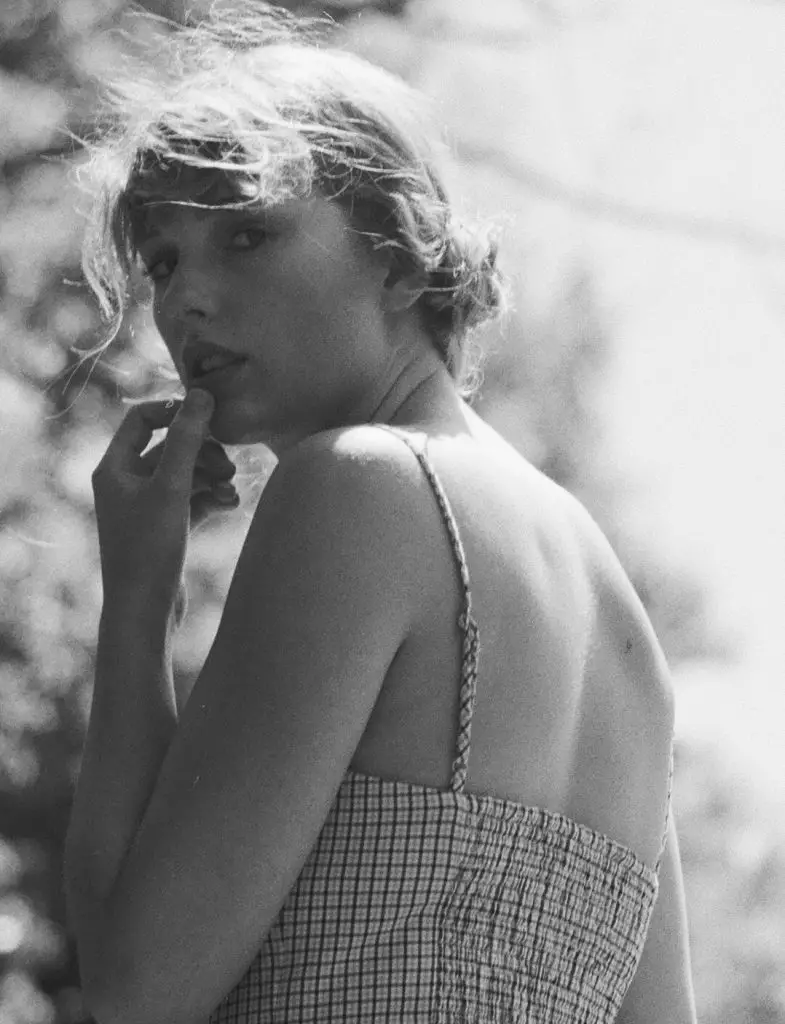 The argument that "the owning of an artists' masters by a label is common practice and the selling of masters to anyone other than the artist is common practice" is now starting to come apart at the edges, given how much the music industry has changed with the advent of streaming and how little artists receive in royalties.
Swift's plight has helped with this. From the start of her career, she made it clear she is a songwriter and all her songs come from her; 2010's Speak Now speaks to this: All of its songs come directly from her, as she wrote it alone. Swift has consistently taken ownership of her music and her brand. She has always been very clear in her communication with her fans and the music industry as whole, as to where her inspiration for her comes from. Swift has also been very careful in involving her fans as much as possible in her creative decisions and allowing them to feel part of her career, which has been incredibly beneficial to Swift in many ways. It has also allowed her the circumvent the usual channel of communication by speaking directly to her fans on social media, even from the very beginning on MySpace and in her music. In other words, all roads lead back to Swift.
The reason the selling of Swift's masters felt personal and relatable to us is because Swift has allowed us to see what it means to make art and also what it feels like to lose that art. It has made us ask ourselves the question, "How would I feel if someone took ownership of my work without my permission and then financially benefitted from that work?" 
In November 2020, it was reported that Scooter Braun had sold Taylor Swift's master recordings, which includes all the albums' associated music videos and artwork, for $300 million to Shamrock Capital Advisors, a Los Angeles based investment firm, according to Bit-profit.io. Shamrock describe themselves as an "investment firm with a rich history of investing in the media, entertainment and communications sectors." Master recordings refer to the sound recordings of those albums and songs. Swift as the creator of her music owns the publishing rights to her songs, which includes the lyrics, melodies, and compositions that comprise them.
A quick catch-up: In 2019, Scott Borchetta, the President and CEO of Big Machine Record Group and Swift's former manager, sold the label to Scooter Braun's company Ithaca Holdings LLC, which included Big Machine's client roster, distribution deals, publishing sides and owned artist masters, which includes Swift's master recordings from her self-titled debut to 2017's reputation. The sale was worth $300 million and as part of the deal Borchetta joined the Ithaca's board, continued to remain the CEO and President of BMLG as well as having acquired a minority interest in Ithaca.
Ithaca Holdings LLC. is Scooter Braun's new business venture. The Carlyle Group is a minority investor in Ithaca, and their Head of Global Consumer team, Jay Sammons sits on their board. It is still unclear whether Ithaca Holdings and by extension Scooter Braun would have been able to purchase BMLG without the added cash injection from the Carlyle Group.
It is worth noting, that according to Vanity Fair, Big Machine "derived as much as 80% of its revenue from Swift's music in recent years", which calls into question how much Taylor Swift was responsible for BMLG's success and profit.
Swift released a statement mere hours after the announcement accusing Braun of incessant bullying and manipulation over the course of her career. She also accused Borchetta of not allowing her to buy back her masters on the same terms that Braun was granted. At the time, Borchetta said Swift could have bought her masters but only if she re-signed with BMLG for another ten years, and for each new album she made, she would earn a master recording back. There is still no word as to whether Swift would have secured the master rights to these new albums straight away, or if again, she would have needed to resign in another ten years to earn those masters back too.
Since the initial sale there have been various skirmishes between Braun and Swift, most notably that Braun, Borchetta and BMLG were preventing Swift from performing her old songs at the 2019 AMA's and also being able to include her old songs in her 2019 Netflix documentary Miss Americana.
Swift reacted to the sale of her masters to Shamrock by posting a lengthy statement on her social media platforms, detailing her negotiations with Braun and her intention of wanting to work with Shamrock.
In her statement, she said was not given the opportunity to make a fair-market bid for her own masters. Swift alleges that Braun and his legal team wanted her "to sign an ironclad NDA (non-disclosure agreement) stating I would never say another word about Scooter Braun unless it was positive, before we could even look at the financial records of BMLG (Big Machine Label Group), (which is always the first step in a purchase of this nature). My legal team said that this is absolutely NOT normal, and they've never seen an NDA like this presented unless it was to silence an assault accuser by paying them off. He (Scooter) would never even quote my team a price." In other words, Braun either values his reputation above everything else including the possibility of selling an artist back her own masters, or he was never serious about selling Swift back her own masters and the NDA and the lack of transparency was to assuage her from entering into negotiations and buying them back.
Shamrock even reached out to Swift letting her know that they had bought 100% of her music, videos and album art from Braun. Shamrock also told Swift that they had wanted to reach out before the sale was finalised but "Scooter Braun had required that they make no contact with me or my team, or the deal would be off". Swift had initially been open to working with Shamrock and began planning how to do so, however after communications had opened between the two, Swift learned that, "under their (Shamrock's) terms Scooter Braun (and Ithaca Holdings) will continue to profit off my old musical catalogue for many years". Swift continued that, "if I support you, as you request, I will be contributing to these payments to Scooter Braun and Ithaca Holdings. I simply cannot in good conscience bring myself to be involved in benefitting Scooter Braun's interests directly or indirectly. As a result, I cannot currently entertain being partners with you." Swift also told Shamrock that she continues to re-record her past albums, which she knows will devalue to the originals.
So, what does the re-selling of the masters actually means for Shamrock, Swift, and Braun?  
It means Braun effectively acquired BMLG for a negligible fee, having bought the whole company, including Swift's masters, for a similar $300 million price tag last summer. According to Swift's statement, Braun still has a financial stake in Swift's master recordings, videos or album artwork. It is currently unclear how or why Braun or Ithaca Holdings should still have a financial stake now that it has been sold to a separate investment firm with no clear ties to Braun or Ithaca Holdings. At the time of writing, neither Braun, Ithaca Holdings, nor BMLG have commented on the sale or Swift's statement, so we can only speculate that perhaps Braun or Ithaca Holdings have a share in Shamrock or the terms and conditions of the sale, still see Braun being a partial owner of Swift's work. There is also no word as to whether Scott Borchetta, the President and CEO of BMGL continues to have a financial stake in Swift's back catalogue like Braun is accused of having.
In Swift's statement, she also mentions artwork from albums being sold to Shamrock, which means Shamrock could use the art from the albums including the album sleeves for future merchandise, including re-issues of albums (BMLG have already re-issued all Swift's albums on vinyl), clothing and accessories, which Swift will be unable to block or profit from, or duplicate.
Swift is a songwriter on all her songs and therefore has the power to block synchronization license requests for films, tv shows, adverts, which she has publicly acknowledged to doing with abandon. However, according to the RIAA, the US recorded music industry in 2019 generated $11.1 billion in gross revenues, but only 2.5% of this figure was generated by synchronization license fees. Even on a wholesale basis, sync's $276 million contribution only made up 3.8%. The remaining income generated was from physical music sales, digital downloads, and streaming, which Swift is unable to stop Shamrock and Braun profiting from. However, because Swift is a songwriter on all her songs, she therefore still profits from the publishing rights on her master recordings. In other words, if you choose to stream 1989 or Fearless on Spotify Swift is not losing out but then neither is Braun or Shamrock.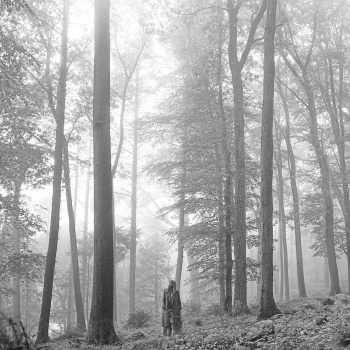 Re-recording: A stroke of genius?
In my opinion, I do understand why Swift is re-recording her last six albums. They are undoubtedly her work and she wants to maintain control over her art and also wants those, including herself, who made that art, to be able to benefit financially and make decisions about the future of her art. Not a manager who she alleges tried to dismantle her career nor an investment group – The Carlyle Group and Shamrock. All three had no hand in the making of her art and all three are definitely not responsible for her success, financially or critically. It could even be argued, with regard to BMLG, that Swift is partially if not majorly responsible for the label's success.
At the time of writing this article, I was very skeptical about whether Swift re-recording her albums would really be worth it. Surely music listeners will just go back to the originals anyway, both out of curiosity and because the originals will hold more sentimental value. I was also sceptical at how a 31-year-old Swift could pull off singing 'Tim McGraw' or 'You Belong With Me' in a convincing and authentic way.
In December, Swift licensed a portion of her re-recorded 'Love Story' to the Ryan Reynold's directed MATCH advert. I expected a poppier, more polished version of the song, which sounded very much like a 31-year-old Swift singing the song, not an 18-year-old Swift. However, the arrangement is pretty true to the original, with some slight tweaks in that the fiddle is now more prominent. And Swift's vocals? Well, they are pretty close to how she sounded at age 18.
If Swift continues in this vein for her other six albums, then it is likely that those looking to use her music in films, tv and adverts will opt for her re-recordings over the originals for a whole host of reasons. Firstly, it will be easier to go to Swift for both the publishing rights to the song and the master recording rights of the re-records than having to go to Swift and Shamrock separately. Secondly, Swift will likely offer the licensee a deal, which will be far cheaper than them going to Shamrock or Ithaca Holdings. On top of this, the licensee will also ultimately have the endorsement of the artist, Swift herself, and they would have to be stupid to not understand what power that holds amongst her fans and the public.
The trouble comes in the form of streaming platforms with Swift effectively competing against herself. Her original music is already sitting in thousands of people's music libraries and it is unlikely that they would be willing to switch the originals for the re-records, no matter how ardent a fan they are. Ultimately, music listeners are still going to stream the original music no matter how much the re-records sound like the originals.
Robin Hood?
Swift is no stranger to acting in her own and other artists' interests. In 2014 she removed all her albums from Spotify due to lack of transparency and revenue that Spotify gives to musicians in turn for streams. "Piracy, file sharing and streaming have shrunk the numbers of paid album sales drastically, and every artist has handled this blow differently," Swift wrote in a Wall Street Journal op-ed. "It's my opinion that music should not be free, and my prediction is that individual artists and their labels will someday decide what an album's price point is. I hope they don't underestimate themselves or undervalue their art."
Remember, 2014 was the year of 1989, her most successful and universally acclaimed album. Her holding back that album and her previous four would have had a big financial impact on Spotify, and also on Swift. I want to point out that Swift is one of the few artists who can boycott Spotify. I have spoken to so many artists on smaller labels or independent artists, and while they all acknowledge the lack of revenue from streaming platforms, they also acknowledge that streaming platforms like Spotify are one of the few ways listeners can find their music. In 2017 Swift came to an agreement with Spotify and all her albums were put back on, along with her doing two exclusive performances for them. It is unclear what the agreement was or how or if this helped other artists.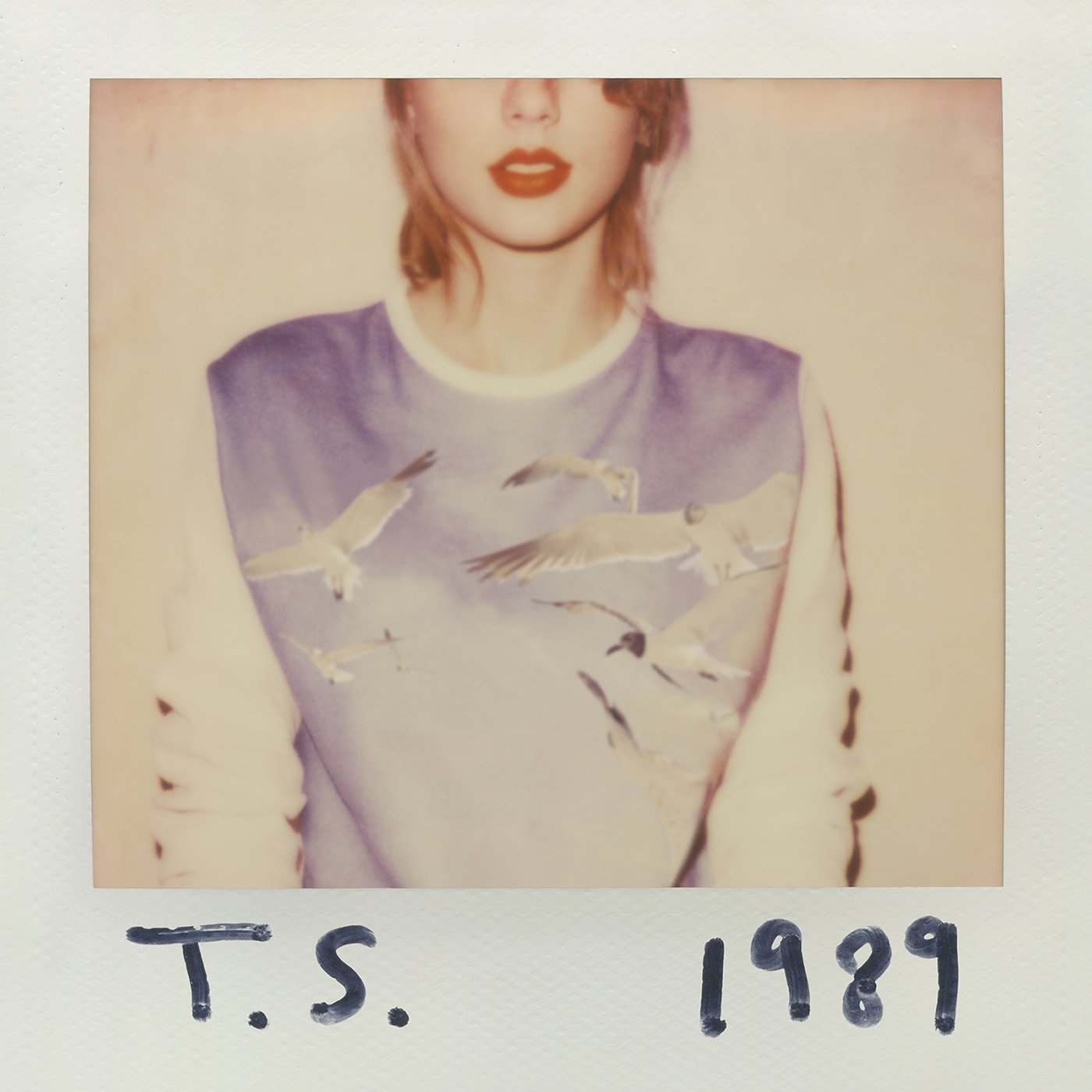 In 2015 Swift decided not to make 1989 available on Apple Music. Swift's reason was that Apple planned not to pay any royalties to artists or songwriters over their three-month free trial period and how were artists expect to survive three months unpaid. Swift acknowledged that she herself would be able to take the financial hit, but other artists would not be so fortunate. Swift published the letter on her Tumblr account. Within days Apple conceded and agreed to pay artists for those three months.
In 2018 when Swift signed her new record deal with Universal Music Group (UMG)/Republic Records, part of that deal was a built-in provision that UMG must promise to hand over to artists, on a non-recoupable basis, a portion of the windfall from its Spotify shares in the future. At the moment, the three majors have shares in Spotify, and a hypothetical equity sale on UMG's part will result in payments to their artists regardless of their account status, meaning they'll receive money even if they're in the red with the company for unrecovered advances.
"We've always done it this way."
The act of a label owning at artist's master recordings has always been the case. It makes the label money and essentially represents their 'risk' in signing the artist in the first place. One artist's success can in theory provide for 100s or 1000s of careers. However, the argument that because something has been done a way for decades means it should continue, really doesn't cut it anymore. Think back to when film studios owned actors. This went on for decades until it didn't. Now with streaming being so lucrative for labels, the question should be asked, do labels really need to own an artist's masters to secure their own future?
Just because something has been done way doesn't mean it can't be changed. In Swift's 2020 interview with Zane Lowe from Apple Music, she argued that instead of labels owning an artist's work in perpetuity the music should be licensed exclusively to that label for a period of time so the label can earn back its money but also allowing the artist to retain full control of their work. Think Maggie Rogers and Lana del Rey. The negotiations should be about how long the label can license the work, not if an artist can ever hope to own their own work.
The upside to this is that those less invested in the music industry suddenly have an understanding of it. Music listeners and fans who didn't know what a master recording was or the intricacies of a recording contract, now do. Artists and musicians embarking on recording contracts now can see a modern-day example of what happens when you don't own your masters and what that can mean for you financially and psychologically. In Swift's interview with Lowe she said, "I am having lots of conversations behind the scenes with record labels, trying to help them understand this. The psychological perspective of what you do to an artist when you separate them from their work. You break something, and I'm trying to figure out how to put that thing back together in a way that heals what was broken by a system that is not designed for artists to have a chance at … that's an artist's pension plan, that's their retirement, that's their legacy, what they want to leave to their children."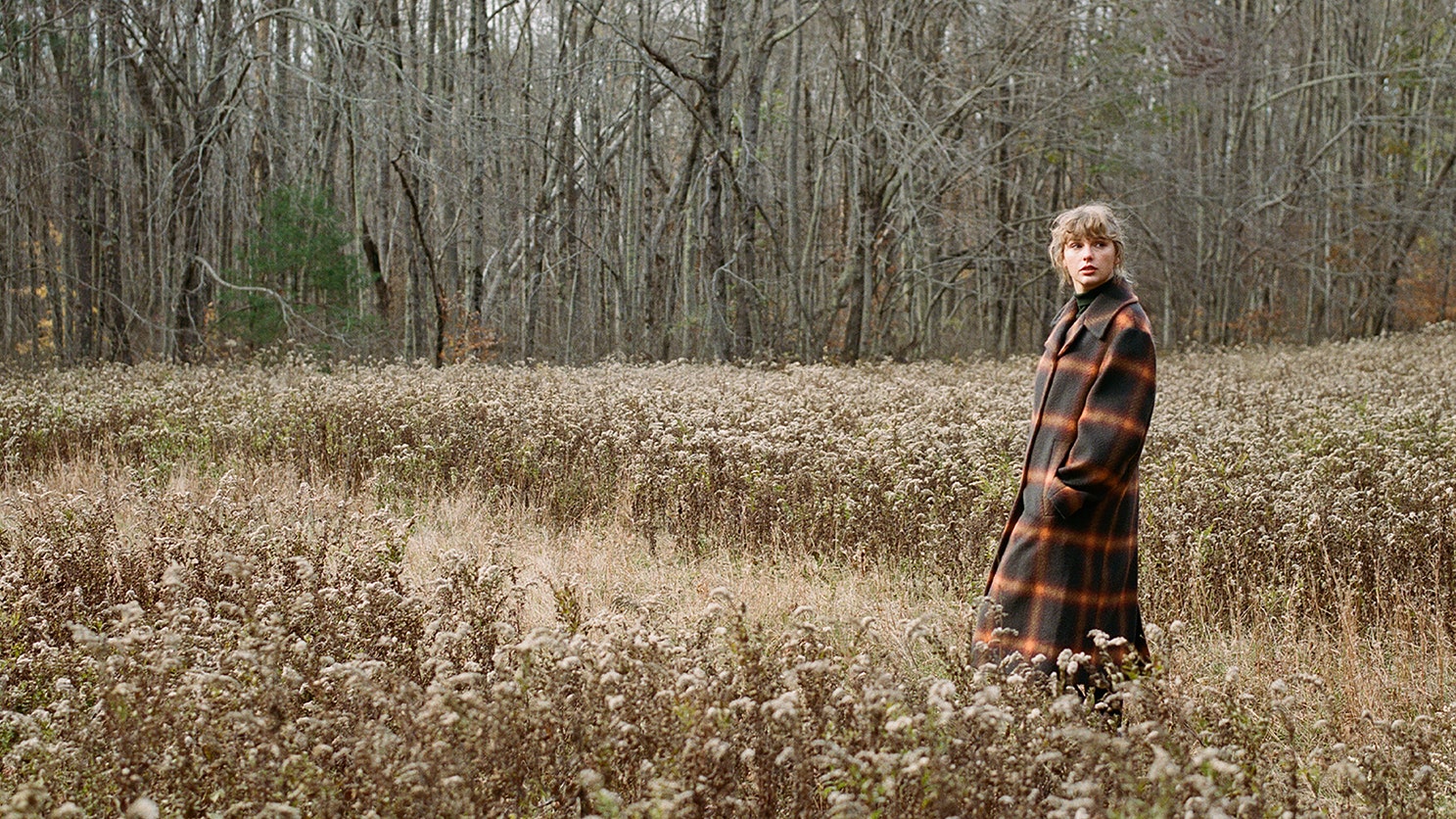 The music industry and the way we consume music has changed exponentially since Taylor Swift first signed with BMLG.
Music sales no longer guarantee you a career or if you're lucky, a pension. Gone are the days where you sold enough albums so you could tour. The reason artists spend 80% of the year touring is so they can pay their rent, provide for their family, and maybe have enough left over to make another album. Given that touring has all but stopped since March 2020, how are artists expected to make a living?
The question is now will Swift use her experience and also her privileged position as leverage for better contractual terms for other artists. In her interview she hinted that she has been educating and encouraging labels to instead offer exclusive license contracts to artists instead of the traditional contract that is currently on offer. Swift re-recording her music, effectively undercutting and devaluing her own work, will not go unnoticed from major labels, who will have other big named artists on their rosters whose contracts are up for renewal and who do not own their master recordings. Will they tighten up the already outdated and grossly unfair contracts they give to artists to sign or is the music industry in for a big overhaul in how it functions and what rights and profits artists receive?
I am hoping that we start to see from movement from labels in the right direction, but what can be expected as of right now?
When, and if, UMG sell their shares in Spotify like Warner and Sony have done to varying degrees, the artists on their rosters will receive a windfall of income, given that UMG have promised to ignore artists' unrecouped balances. However, as of August 2020, UMG has said it has no intention of selling it shares in the near future, so it maybe a long wait until artists see any of that money but the failsafe is now in place.
Other options are for artists to audit their labels looking for revenue, particularly royalties from streaming. Swift did this after she left BMLG and found they owed her money. The Chicks said they regularly audit Sony and will probably do so now that their contract with the label has been fulfilled. However, this all rests on the artist being able to afford to pay for independent auditors; most are barely able to make their rent.
The hope is that new artists will go into negotiations with labels demanding that ownership of their masters will be theirs and that the negotiations will be about how long the label can license their music for. Swift being vocal about her own plight has sent a flare up and pulled the curtain back on a system that is outdated and no longer fit for purpose. The current business model doesn't guarantee the survival of the music industry, especially as one of the only revenues for artists, and to a degree labels, has been cancelled and is likely to remain cancelled for the next six months.
There is also the hope that music listeners will also demand more of labels and more of streaming services. What form this demand might take is unclear, but at the end of the day it is the fans who stream the music, buy albums, and go to concerts. It is the fans and their appetite for new music that ultimately decides the fate of the music industry, and we have already seen what this power can look like. With the help of social media, artists have built loyal relationships with their fans. This should not just be seen as merely a cult following, though I appreciate it can turn into that – but it also can be a powerful weapon at the artist's disposal.
— — — —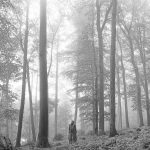 ? © Beth Garrabrant
:: Stream Taylor Swift ::
---