Atwood Magazine is excited to share our Editor's Picks column, written and curated by Editor-in-Chief Mitch Mosk. Every week, Mitch will share a collection of songs, albums, and artists who have caught his ears, eyes, and heart. There is so much incredible music out there just waiting to be heard, and all it takes from us is an open mind and a willingness to listen. Through our Editor's Picks, we hope to shine a light on our own music discoveries and showcase a diverse array of new and recent releases. In honor of International Women's Day and Women's History Month, this week's Editor's Picks features Maya B, Angie McMahon, Twinnie, Faye Webster, LENN, Parisalexa, Minke, and Mogli!
— —
"Dollar to a Diamond"
Maya B
Dream big, and never let anyone tell you otherwise. Maya B's first single of 2019 is a euphoric indulgence not in fantasy, but in ambition: In owning your own enterprise and living life to the fullest extent possible. "Dollar to a Diamond" is a catchy pop jam that ignites the fire within. Signed to Capitol Records, Maya B is a 20-year-old Los Angeles multi-instrumentalist, singer, and producer with her feet on the ground and her head in the clouds. Armed with a song like "Dollar to a Diamond," she's about to live out her wildest dreams.
What's your high to your lowest?
What's the time on your Rolex?
What's the use? They don't notice
What is she to the problem?
What's the truth when she's ballin'?
Gold, silver, platinum
If she had some extra change
She would pass it out like candy canes
Spread the energy, double-A (Double-A)
If she had some extra feet
She would stroll into clarity
Donate the shoes to a charity (Charity)
I just wanna be ballin'
New crew, drop top, just flossin'
What's a dollar to a diamond?
Want the drip drip to the ice, drip to the pink lips
Drip drip, shiny drip drop, can't you see it? (It)
What's a dollar to a diamond?
"'I just wanna be balling' is not just some materialistic flex; it's more of an outcry," Maya B shared in her press release. "It was me saying, 'I just want this to be over.' Behind our humility, there's that voice screaming, 'More! Bigger!' All my life I've been told that voice is bad, cocky, even unrealistic. 'Dollar To A Diamond' is an ode to all dreams cocky and unrealistic."
I'm brought back to that beautiful line from Disney's Pinocchio: "When you wish upon a star, makes no difference who you are; anything your heart desires will come to you." Maya B frees our minds of a restrictive complex, encouraging us to think big and live big. With its effusive, fast-paced synth melody and Maya B's emotive voice shining bright (like a…), "Dollar to a Diamond" feels like a veritable smash in the waiting.
---
When it comes to raw and vulnerable indie rock music of 2019, Angie McMahon lies at the top of the list. The Melbourne artist – because she's so much more than a singer/songwriter – first grabbed our attention with 2017's debut single "Slow Mover," solidifying her place as an artist-to-watch with last year's raging sophomore single, "Missing Me."
In covering McMahon last year, I wrote, "[Missing Me]'s sonic warmth and punchy melody make it an easy song to fall in love with, and the lyrics are utterly enchanting… Angie McMahon may have entered our world with her bombastic, hard-hitting debut single, but "Missing Me" is proof that she's here to stay."
McMahon's kept the fire going, and last week released the two-track EP A Couple of Songs to celebrate her recent signing to Dualtone! In addition to reigniting the late 2018 single "Keeping Time," the EP features the brand new "Pasta" – a slow confession of feeling adrift in life's ebbs and flow. "I've been lost for a while, and I'm feeling tired," McMahon sings, "I've been lost for a while, and I spend so much time eating pasta – although I'm probably allergic, and other people seem to move so much faster…"
My bedroom is a disaster
My dog has god kidney failure (failure)
I've been sitting at the bar too much
Kissing people in my head
And saying rubbish things I should not have said
And they're building things outside my window
Everywhere I look there's signposts (signposts)
I just sit in my house making noise for fun
And I'm not moving much or proving much to anyone
"Pasta" is special: It captures the unedited Angie McMahon struggling through her own funk:
I wonder why I'm feeling lonely
When there's plenty of ways to be alone
I guess I spent all of yesterday on my phone
Who can't relate to a day literally "lost" to staring at that tiny blue screen; to swiping up or down on Instagram, only to look up and realize five hours have gone by, and nothing has changed for you? We can't be on all the time – not even someone as ambitious as McMahon, who's on a skyward spiral at the moment – but there's a guilt associated with wasting so many hours that we just can't seem to shake.
"Pasta" gives us that intimate front-row seat behind the curtain into a busy mind torn between always doing, and doing nothing. Starting slow and somber, it speeds up in a fit of excitement, only to slow down again once the elation wears off. It moves with emotion, transforming along the way and bringing us along for the ride. By the time we finish four minutes later, not only do we feel closer to Angie McMahon than perhaps ever before, but also we feel a sense of relief – like the admission of "being lost" lifted a weight off all of us, because in putting that message out into the world and letting it breathe and be heard, we're also saying that it's okay to feel that way. Angie McMahon's debut album Salt is due out later this year!
---
Better When I'm Drunk
Twinnie
Listening to Twinnie's twangy country-pop charm brings me back to the early Taylor Swift era, when the radio played some combination of Lady Antebellum, Lonestar, and old Sugar Ray tracks. It's only been thirteen years, but so much has changed in music and life during those years that Twinnie's debut EP Better When I'm Drunk radiates with a sweet, fresh breathe of southern comfort and charm.
While her music sounds like it was made in Nashville (and it was), Twinnie hails from York, England and spent the past few years starring in West End musicals – including We Will Rock You, Rock of Ages, and Footloose – before joining the cast of TV show The Wife. While she's now in full pursuit of music, Twinnie's acting chops come in handy through her expressive vocal performances and exciting lyrical execution.
What's interesting about a song like "Better When I'm Drunk" is the difference in perception between a man and a woman singing this song. I've got no doubt that I would feel differently about a man penning this song, but Twinnie "tells it how it is" in her words, and this is her truth. "Living in a world of social media where everything and everyone is perceived to be perfect, I wanted to write songs that were honest and authentic to me. I really carried that thought throughout this creative process and I have no shame in highlighting my flaws and being vulnerable," she says in her press release. "Better When I'm Drunk" captures the amusing juxtaposition between the night of and the morning after. It's a song I can see myself and other singing along to at bars, slurring our words and basking in a good night out.
It's a fun, catchy (and sooo true) snapshot of real life, whether we like it or not. Twinnie has the heart, the voice, and the spirit to be one of the next great country-pop stars. In the spirit of open borders and camaraderie, let's all welcome this Brit into America's bustling scene as one of our own.
---
"Room Temperature"
Faye Webster
Twenty-one year old Faye Webster's new single feels like a lonely luau, and that's how we like it! The lead single off the Atlanta singer/songwriter's upcoming third album Atlanta Millionaires Club (out 5/24 via Secretly Canadian), "Room Temperature" resonates with beautiful pedal steel and a sense of lackadaisical ease and lazy-day numbness.
Looks like I've been crying again over the same thing
I wonder if anyone has ever cried for me
Nothing means anything, at least anymore
Even my tears have gone room temperature
"Room Temperature" is a mellow melodrama: Webster's lyrics are an outpouring from heavy depths of the soul, but her voice remains steady and almost emotionless – not robotic, but rather, like she's almost basking in the spectacle of own emotion. "I should get out more," she sings over and over in an eerily catchy (and terribly relatable) chorus.
We all feel "Room Temperature" from time to time; Faye Webster's just bold enough to admit it, own it, and live it. While we wait for summer to come and relieve us of our collective wintry funk, "Room Temperature" is a perfect Hawaiian-esque escape.
---
The time feels right to finally praise LENN and her glorious middle finger to an ex. An alt-pop artist from Briston, LENN has the kind of rich, flighty vocals that evoke as much emotion in a whisper as they do in a scream. Her second single "Cheap Talk" is raw and emphatic push-back to an ex-boyfriend – and for us, an anthemic f*** you to anyone who's done us wrong.
The excitement hits its peak in a victorious chorus where LENN embraces her individual identity, separating herself from her ex and say he can't define her, and he won't determine her emotions or her world anymore: "You can't have all of this for free – what'cha gonna do about it? All you do is talk about it – cheap talk is all you got, but we all know your talk is cheap!" A call-and-response in the chorus means there's tons to sing along to, but the true allure to "Cheap Talk" lies in its sense of freedom. It's an emotional unshackling: LENN is her own person, defined by herself.
Speaking to Atwood Magazine, the artist explained how "Cheap Talk" was "the catalyst for the music I'm now making and really helped to define my songwriting and vocal style… It's important to me that the songs I'm writing reflect my own feelings and emotions… I have a lot of those, so the well isn't going to run dry."
Though it may be dressed in electric drum beats and glittering synths, this song is raw through and through: A dynamic and promising show of strength from the still-emerging LENN. Between this song and November's "Riding Shotgun," I've got no doubt that we'll be hearing plenty more from her – and soon!
---
The urge to dress songs up in an array of instruments is hard to ignore, but sometimes all you need to get your point across is a piano and a strong voice. Parisalexa's intimate "Water Me" is an emphatic expression of self-love and vulnerability – the kind of stripped-down ballad that aches with purity. At 20 years old, Seattle-based Parisalexa is emerging as a beacon of pop-R&B strength. Her music seems to transcend genre, focusing not on sounds and styles so much as meaning and intent. This shows in the impressive span of songs that include the bouncy "Like Mariah," the smoky "Ballin," and smoother songs like "Gardens" off the artist's 2018 debut release, Bloom.
"Water Me" feels like a return to basics, and the resulting emotions it evokes are utterly spectacular. "It's a song about reaching out and asking for help," the artist explains. "People think if they get a new partner, or more money, or move somewhere that everything will suddenly be ok, but my mom always says you have to bloom where you're planted. And sometimes that means turning to the people around you and saying 'I don't feel great and I need help.' I think that's something that we all need to say more often."
Everyone has moments of doubt, darkness, and despair. Don't dwell in your own sorrow: Reach out and ask for support, courtesy of Parisalexa and her humbling "Water Me."
---
Britain's Minke weaves an air of mystique into her music, but a deeper dive into her debut EP The Tearoom reveals her to be as intimate and honest an artist as you can find. For her, The Tearoom has a number of levels to its name, from the literal interpretation to the idea of a "tear room." The record is bookended by "Another Me" and "Gold Angel": The former bounces around with a subtle '80s guitar rock / dance pop sweetness, whereas the latter (which hit No.1 on Hype Machine) resonates with a hazy, immersive sadness. Heartfelt and unassuming, "Gold Angel" is the kind of song that deserves to own the top of a chart: Its beauty is truly bittersweet.
At 26, Minke – born Leah Mason – has already seen both sides of the music industry, signing a major label record deal at eighteen under her own name and playing blues rock. It's a far cry from the world of sound she dwells in today, and it's a testament to her utter talent. "Maybe 25" carries a warm tenderness as is blooms into a bustling outpouring of late-night reverie. "Something Better" asks for a moment of reflection in its poetic imagery and poignant balladry.
In short, The Tearoom – which just released March 8 – is a refreshing breeze of therapeutic pop that's as soothing as it is spellbinding.
---
Berlin-based Mogli knows as much about broken hearts as she does about breaking them, as is evidenced in her new single "Another Life." "I can't seem to keep them in," she sings against a quiet piano, "I was happy… I was happy 'til the morning, but you love her and I love him… And this was never, this was never happening. In another life, this could have been. In another life, I let you in."
This isn't a song for hopeless romantics.
"Another Life" rings out with a hushed soundscape that draws us in and tears us apart. It's the latest in a string of impressive songs from 25-year-old Mogli, who lists singer, producer, filmmaker, designer, and advocate on her artistic resume. In advance of her Patience EP release on March 22, "Another Life" colors Mogli with an abundance of emotional depth. Her ability to convey breathtaking fragility without breaking down herself is a feat of endurance and perseverance; her calculated integration of instruments into a lush, but altogether subdued sonic environment shows a keen appreciation, or rather understanding of our darkest, deepest emotions.
It's not necessarily easy to listen to "Another Life": It's not a track you're going to bask in for musical sunlight. But like sunlight to a flower, it will lift you up when you're down, nurture you, fulfill, and sustain you. Mogli's music is absolutely moving; be sure to give her an attentive listen!
— — — —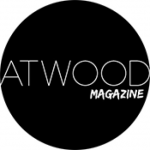 ---