As we celebrate International Women's Day during Women's History Month, Atwood Magazine's staff compiled a list of women whose work we find inspiring, empowering, or just plain rad. Below you'll find just a sampling of these amazing artists across time and genre, ranging from pop, to bluegrass, to folk, to jazz, and back again! Women have always pushed music to new heights, and we hope you'll join us in celebrating the fact that the past, present, and future are female.
– Mariel Fechik
— — — —
— —
:: MUNA ::
Alex Killian, San Francisco, California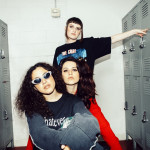 One of my favorite bands since their debut in 2017, MUNA is a powerhouse band if there ever was one. Comprised of three queer women who create gorgeously produced dark pop, MUNA is a truly captivating force of empowerment and strength. From dance anthems like "I Know A Place" to heart wrenching tracks like "Promise," their music hits to the emotive core. Their lyricism and delivery is unmatched and they never shy away from difficult, incredibly real social concepts. They fuse '80s synths with heavy, sometimes brooding vocals and thoughtful guitar work to create a timeless soundscape. Beyond their music, the women behind MUNA are dedicated to the queer community and creating safe spaces at their shows and beyond. I remember seeing them in a tiny Seattle venue the week About U came out. I noticed they made the restrooms gender neutral for the show at the band's request — a small but incredibly meaningful gesture. Put simply, MUNA is one of the realest bands I've come to discover both on and off the radio and stage, and they make me proud to be a fan of theirs. They may be small now, but their impact is huge, and I can't wait for what's to come from them.
---
:: The Staves ::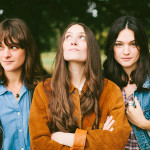 Despite their relative youth, The Staves are one of my all-time favorite bands. Sisters Jessica, Camilla, and Emily Staveley-Taylor have been enchanting listeners with absolutely gorgeous harmonies and raw, vulnerable lyrics since the start of the decade. Recently, they began expanding beyond their folk roots, working with various orchestras and picking up electric instruments, all without deviating from the core elements that have defined their artistry from the start. The Staves are constantly transforming themselves, yet their familial bonds keep them grounded to one another in ways that extend far beyond that of most bands. Listeners can feel this intimate connection in the magic of The Staves' impressive catalog – a repertoire filled with tender beauty, hope, wonder, love, pain, and knowing. Their recent album The Way Is Read finds the band collaborating with classical sextet yMusic to create a wondrous orchestral folk soundscape; the single "Tired as Fuck / Train Tracks" finds them immersed in rock. Their latest 2018 single "Home Alone, Too" (released around Christmas) is a breathtaking ballad full of longing and love. For me, The Staves' aching folk songs like "Snow" and "Roses" showcase the full multifaceted beauty of the group — though in truth, all of these songs capture The Staves doing what they do best: Transforming the deepest emotions into stirring music.
---
:: Karen O ::
Bethany Gray, York, England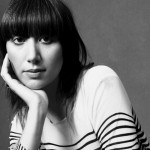 Karen O's 'Crush Songs' hold a unrehearsed quality that form themselves around crackly acoustics, missed notes and inflamed honesty. The 'off the cuff' vibe of the recordings add to the rawness of the fleeting emotion; it feels as if the idea and the execution of the song are happening simultaneously, and it is this intense and unprocessed snapshot of feelings which makes the album so brilliant. 'Day Go By' is so colorfully volatile- it humms like an afterthought but it lingers like nostalgia. The record dances on top of an acoustic guitar and delicately self destructs through lyrics that antagonise the lullaby rhythm. Karen O's vocals penetrate the ethereal haze of unfinished thoughts and half formed memories with a harshness that stings the ears and a tenderness that romanticizes a forgotten feeling. O' sketches a timid and un-tangible thought upon a chord sequence and leaves it there threatening to crumble.
---
:: Gillian Welch ::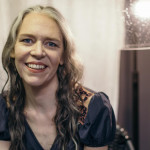 Gillian Welch is one of the OGs. As contemporary of Alison Krauss and Emmylou Harris, Welch's brand of revivalist bluegrass-country wormed its way into my heart and has stayed lodged there for some time. From her cowboy boots to her unaffected vocals and searing lyrics, she never ceases to exude genuineness and an effortless cool. "Dark Turn Of Mind," off of 2011's The Harrow & The Harvest, is exactly that: a dark, bittersweet, twisting melody over a spare bed of acoustic guitars. Lyrically, she pulls from the Dust Bowl and the Mississippi Delta, and rather than sound like a robotic emulator of these styles, it feels as though she's been plucked from a barren table in Oklahoma in 1934. In many ways, she feels like the essential mother of modern bluegrass/alt-country made by women, and her subtlety, rawness, and lack of ego make her irresistable.
---
:: Lizzo ::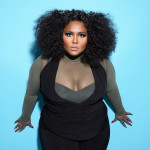 "Good as Hell" is the ultimate kiss-off anthem, a song that can easily be played on repeat during the whole pregame to your single girls' night out without anyone ever complaining. Pop/R&B crossover singer Lizzo brings a new kind of femininity to her music – one that states "this is who I am and I will never change to make you feel more comfortable." This fierce, fiery single is bursting with self-confidence and empowerment, two traits Lizzo exhibits unabashedly at all times. Body-positive activist and singer-songwriter wrapped into one, Lizzo is the intersectional pop star our world needs right now.
---
:: Snail Mail ::
The beauty in Snail Mail's careful emotion and soft reminiscing on Lush did not go unnoticed. Its gentle atmosphere is all-encompassing and even akin to teleportation — taking its listener to a placid romance. The sweetness is contagious and hypnotizing, especially with the lyricism in diaristic form. Snail Mail's openness and tranquility is endlessly comforting.
---
:: St Vincent  ::
Remember that moment at the Grammys when St Vincent and Dua Lipa joined forces for a mashup performance of "Masseduction" and "One Kiss" with an appropriate snippet of Aretha Franklin's "Respect" in between the two? Sensual but empowering, I found myself completely transfixed the whole way through, suddenly regaining consciousness at the end when I was like 'woah'. Movements and eye contact were flirtatious, their similar appearance of slick black bobbed hair having mesmerising impact, while St Vincent's guitar riffs naturally electrified it all. It was the result of the two of the them together but St Vincent on her own has always held an alluring confidence, taking femininity and exerting it and critiquing it. Musical and visual transformations have continued to take place over the past ten years, her guitar-playing and the way she owns it always being present. With the combination of intelligence and imaginativeness, I see St Vincent as the artwork and Annie Clark as the artist and I think that's what's most intriguing.
---
:: Sigrid ::
Sigrid's introspective insights which form the basis of her stunning lyricism makes her stand out as an artist for me. On her Sophomore EP Raw she tackles the never-ending struggle of trying to move on from an impactful relationship while also euphorically rejoicing in the unadulterated of pursuing a fulfilling relationship, in spite of the seemingly insurmountable struggles. Her debut LP Sucker Punch, which was released today, serves as a spellbinding showcase of her endless ambition. The album's relatively electronic production may initially shock but Sigrid's sound is still distinctively her own. In the midst of the jubilant production, she readily reveals her own worries and doubts in a uniquely relatable way.
---
:: Emily Vaughn ::
The baddest bitch in pop that you probably haven't heard of (but definitely should), Emily Vaughn crafts catchy pop tunes laced with female empowerment through every thread of her music. Proclaiming autonomy over oneself and the importance of independence, she never fails to remind listeners that only one person matters in her narratives: Vaughn herself. Songs like "Priority" and "Mood" especially bring these themes to the fore, and as she continues to release more music, one can only hope to expect this boss babe maintains her Queen Bee status (let's be real, she will).
---
:: Japanese Breakfast ::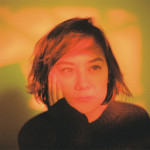 If for some reason you doubted whether women could have it all, look no further than Michelle Zauner. The singer/songwriter/guitarist crafts ethereal, lo-fi indie pop under the moniker Japanese Breakfast, with two full-length albums in the books thus far. Her lyrics don't hold back from getting vulnerable and intimate, but her tenacity perseveres each time. She's also gaining street credit as a music video director, having helmed visuals for Better Oblivion Community Center and Charly Bliss. As if that weren't enough to keep Zauner happily busy, she recently signed a book deal; her upcoming memoir Crying in H Mart will recount her experiences growing up Korean-American and losing her mothing too young. With a growing list of accomplishments, Zauner is an inspiration for young creative women who find the odds are against them.
---
:: Tove Lo ::
There isn't a single instance where I listen to a Tove Lo song and don't instantly feel like the most powerful, badass, confident woman around. The way she's unapologetic with her lyrics and open about all her experiences feels like a breath of fresh air in pop music. She owns her sexuality, she owns her mistakes, she's confident and glowing because in her music she shows all the sides there are to being a woman: flaws, fuck ups, self-doubt, fragility, power, pride, sexual liberation, confidence, and so much more. I've already written thousands of words on why I think she's the freaking best artist around, and all I'm waiting for is a new album for me to write thousands more. I feel like it's impossible to listen to Tove Lo and be aware of her presence and influence and not admire what she's done for pop music and specifically for women in pop music. Who else would make a video with several other female popstars about a clinic that teaches men how to please women properly? She's unafraid, she's bold, she's fantastic at what she does, and I genuinely feel like she's helped me understand the endless power a woman can have once she just accepts all sides of her, especially those society tells her are wrong, and stops saying sorry for just being who she is.
---
:: Phoebe Bridgers ::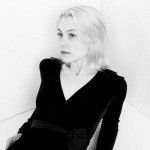 Bridgers' forte is really sad songs. Whether she's taking the lead with boygenius or Better Oblivion Community Center, she shows that there's strength in being vulnerable. Her sense of humor offstage or not on album is part of what makes her emotional songs more effective. Her songs are often devastating, because she's such a great lyricist and has a haunting voice. It's also so relieving to hear her finish a song like "Killer" then make a joke about streaming services before covering Gillian Welch. Unlike so many artists, she seems like a real person. It would be so simple for her to just deliver dire songs with little talking, but her realness is part of what makes her so empowering. Also, she's been speaking out against Ryan Adams long before allegations came out against him, and following her profile since the allegations have been made public, she's all the more empowering.
---
:: Hand Habits ::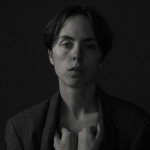 I said it in my latest editor's picks, and I'll say it again here: Hand Habits' intimate indie folk lies at the sweet spot of brooding and breathtaking. Between 2017's debut album Wildly Idle (Humble Before the Void) and 2019's brand new placeholder, the LA by-way-of Upstate New York transplant has established theirself and their band at the helm of modern indie folk. Duffy's impassioned poetry presents deep philosophical explorations for those who choose to delve into the music's depths, and it is there, in the throes of reflection and rumination, that Hand Habits break us down and build us back up again. My journey with this incredible act began with the delicate "Flower Glass," and so too it should for everyone else. Indulge in the song's mood, and immerse your soul in its complete surrender.
---
:: Lucy Dacus ::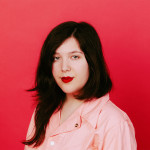 Lucy Dacus has a navigational gift. She's able to live in two distinct worlds – frail and fierce – with such seamless transition that it's almost incomprehensible. Her lyricism conjures feelings of hope in many instances which makes for evocative tunes that swelter and remain ingrained inside listeners head in the most gorgeous way possible. I include myself in that. Her music captures me with every listen, and there is never a moment when I don't want to lose control and just dance and to every melody she creates. The harmonies she creates are like nothing else, assisting her in cementing her place as a titan in the music industry. Lucy Dacus never fails to uplift and remind me why music is so powerful, and the admiration I have for her because of it is immensely strong.
---
:: Alice Merton ::
Alice Merton's personal brand of pop music combines the raw nuance of a singer/songwriter with the excitement and energy of high-octane pop/rock. Her songs are explosive, connective and catchy – the perfect cocktail to ensure a good time. My first rendezvous with her was through the irresistible anthem "Lash Out," a track that says all it needs to say and acts on the rest. Merton released her debut album MINT in early January, kicking off 2019 in a blaze of passionate charm. It's all too easy to look ahead at the latest week-by-week release, but I can honestly say that multiple MINT songs have remained stuck in my head for months now — and I don't see them going anywhere anytime soon. Merton is young, extraordinarily talented, and charismatic — as engaging in conversation as she is in song — but what's more, she lives with the humble self-awareness of someone who has lived many lives. Unique though her world may be, her music and its stories of growth, relationships, and lashing out, is absolutely inspiring.
---
:: Nai Palm ::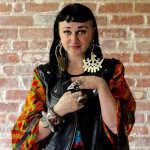 Nai Palm, aka Naomi Saalfield, fronts the eclectic Australian R&B group Hiatus Kaiyote with monumental force. A self-taught musician, Nai's writing is impossibly unique and endlessly interesting. She wields her magnetic voice with love and power, and she has only ever strived to be herself. She is both fascinating and kind — both times that I've met her, she has taken the time to not only have a real conversation with me, but ask me about myself as well. She is also outspoken about indigenous rights in her home country of Australia, and fights tirelessly for that visibility. She sang her way through breast cancer last year, coming out on top. She is one of my favorite humans in the world, and here I want to highlight her spectacular artistry with her beautifully warm cover of Jimi Hendrix's "(Have You Ever Been To) Electric Ladyland" from her solo album Needle Paw.
---
:: Violet Skies ::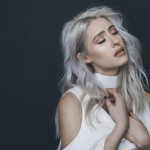 It goes without being said that women in music have faced countless hurdles to be recognized on an equal platform as men. The boys' club of the music industry is no different, especially when it comes to the tight-knit circle that is pop music. Only 2 percent of music producers and 3 percent of engineers/mixers across popular music are women, and the songwriting world isn't much less gloomy. If any woman deserves to be celebrated on International Women's Day, it's Welsh artist and visionary, Violet Skies. A founder of sheWrites, the global female-only writing camp series, Skies champions the talents of women worldwide. Bringing together some of pop music's most talented female songwriters, producers, and engineers, she creates a community of supportive, incredible women whose goal is to put out music created entirely by women. These songs are proof that the underrepresentation in the studio and the not-so-behind-closed-doors "mansplaining" in the creative process need to be a thing of the past. Skies' own artist project has seen just two originals and their accompanying acoustic versions so far; already with over 100,000 monthly listeners, this success is a massive testament to not only her own talent as a songwriter, vocalist, and producer, but also the support system present among her peers who truly want to see such a deserving person succeed.
---
:: Lauran Hibberd ::
I had the pleasure of experiencing Lauran Hibberd's incredible energy live when she teamed up with Hippo Campus for their Paris concert. Her songs' youthful charm really comes alive onstage, and she's got this alluring presence: in between songs, she shamelessly roasts both her band members and herself, but the silly self-irony is replaced with admirable, unwavering confidence when she plays. Fiercely feminine, Lauran seems eager to fight clichéd preconceptions of what women in music should sound and look like and how they should behave. She rocks, and does so in her own way, and that's what makes her truly remarkable.
---
:: Madame Gandhi ::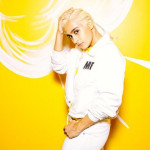 Kiran Gandhi is a liberated boss madame. Her words, not mine. After a lengthy exposure to the music industry – first working at Interscope Records, then drumming for M.I.A. and others – she started releasing her own music in late 2016. Under the stage name Madame Gandhi, Kiran Gandhi releases empowering and elevating electronic music. "The Future is Female" and "Top Knot Turn Up" are two of many examples. The former preaches of "a world in which we are linked and not ranked"; the latter focuses on modern-day Rosies with updos that are doing shit. Kiran Gandhi is one of those womxn. Whether she's running a marathon while free-bleeding or drumming her heart out, she's an inspiration.
---
:: Maggie Rogers ::
2019: The year of Maggie Rogers. The year this once nervous singer-songwriter found her light and shined it brightly. The year she transformed from overnight sensation to global superstar, here to stay. "Back In My Body," the final track on Rogers' stellar debut record, is all about rediscovering yourself in the wake of triumphant and tremendous change. More than returning to your roots, it's a song about growing into your own and paving a path with purpose. It's as much about letting go of the weight of societal expectations as it is about being willing to step into the spotlight, armed and ready to face the unknown. On this song, Rogers is strong, centered, unwavering, and alive.
---
:: Soccer Mommy ::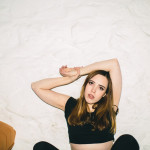 I stumbled upon Soccer Mommy's Clean a couple of months ago, but it felt like I was led down a path to an inevitable destination. It felt like fate. "Your Dog" was on repeat for weeks, which I'm sure many people can say, but coming from a teenage girl with a long list of sad romances, it served as a testament to the dejected reality of men endlessly treating women as accessories. Love circulates throughout the album, but the best part about it is that it's not idyllic — it's flawed and devastating, especially because youth plays a major role. Soccer Mommy's perspective, warped with emotion and insecurity and assumptions, all from the stress and pressure stemming from youth, is refreshing.
---
:: Beyoncé ::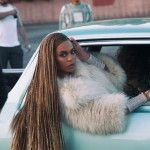 I mean, does it even need saying? Beyoncé is the one. Whether you're a member of the hive or not, you've been empowered by Ms. Knowles-Carter, I promise. The obvious choice of song here is "Run the World (Girls)," but I'm going to go with something more subtle here: "Superpower," off of 2013's self-titled. Her first visual album solidified her place at the top, and reminded everyone woman in the world that women could enjoy sex and be in charge. Songs like "Blow" and "***Flawless" exude sexuality and empowerment, but "Superpower" is a hidden gem among louder, more popular songs such as the former, "Partition," and "Drunk In Love." Co-written by alt-R&B's favorite boy, Frank Ocean, "Superpower" shows a level of maturity and, as she sings, "a subtle power," that the other songs don't quite reach. In its quietude, it is so strong — the way she flexes her lower range and stares down the camera in the music video. She will never not symbolize power and strength to me, and I'm proud to be a woman in the age of Beyoncé.
---
:: PJ Harvey ::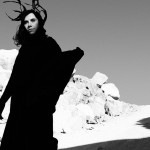 Rarely does PJ Harvey not mean business, y'know what business: the business of breaking businesses. Like a jilted mobgirl, a discarded punkette, a Circe forsaken, she'll break your windows and burn down the joint. Oh sure, she can be coquette ("Look at these," her fatal lyrics), but this ain't no Stevie Nicks; there ain't nothing soft about her choice power chords and her voix menace. Turning her coquine coos to the mezzo growls of a man who said "Sheela-na-gig, sheela-na-gig, you exhibitionist." And Harvey become Carrie sets fire to the whole operation, going from dearly to deadly in a hot minute; letting loose chorus streaked in a revulsion at, a riff roused from both goth and grunge lace, scrunched in anger, torn in fury and threaded together in revenge. By the time Harvey finishes detailing this aborted relationship, this sex spurned, she's woven something at once micro and macrocosmic; a marque against the double standard of sexuality—the scandal of too much skin!—and the boy who dared call her slut. You best believe in 1992 she was ready to take to task this whole slurring operation. PJ Harvey means business.
---
:: HANNIE ::

I don't know how London's Hannah Koppenburg and Annie Wagstaff (Hannah + Annie = HANNIE) manage to make every single one of their songs an absolute bop, but I guess that's the magic of HANNIE: A dynamic duo dedicated do indulging in the celebration of life and love. Their brand new song "5 Years" is a pulsing pop jam that recognizes the little things for what they are, reminding us to stay focused on the big picture and as we live our best years now: "consequences don't exist when you are free and reckless…. consequences don't exist when you are young and restless." Their previous release (and fifth single) stirred up a little "Drama" with its combination of relationship turbulence and euphoric energies; before that, the intimate "Low Key" provided an infectious outpouring of spirited pop. HANNIE are here for the good times and the bad, and they're guaranteed to put a smile on your face. What's more, they're setting an example by collaborating with fellow artists (like Carys Selvey, Isaiah Dreads, and HICARI) along the way!
---
:: Esperanza Spalding ::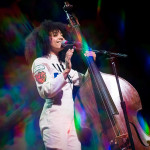 As a woman in jazz, one can't help but look up to Esperanza Spalding. Over the course of her six album career (seven if you count the social experiment album that was entirely livestreamed, which I do), she has managed to make jazz accessible without dumbing it down, while keeping one foot firmly planted in the true jazz scene, playing with the likes of saxophone legend Wayne Shorter and others. She is a brilliant composer, musician, and vocalist, and she's a shining light in the jazz world for me. She has even branched out, collaborating with Andrew Bird and other musicians outside her realm, and the results are never underwhelming. There are many songs I could choose here, but I'm going to do one from Emily's D+Evolution, which shows off her stunning vocals and idiosyncratic writing style.
---
:: Gavin Rayna Russom ::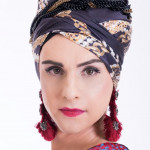 Reading Gavin Rayna Russom's blurbs on her Soundcloud elicits more the image of a humanities professor than a prodigious dance musician. She bandies around academic language with the ease of a ping pong ball, expresses her artistic intent elegantly, and describes her experiences as a trans woman with deep integrity and intimacy. She's best known for her work as an synthesist with LCD Soundsystem, but even within LCD she plays a greater role than one could imagine simply listening to their music.
A modern polymath, Russom doesn't just play analog synth – she designs and builds them. In this capacity, she's had a shadow influence shaping the sonic contours of bands like LCD, as well as her own projects. Her relationship with gender and societal norms informs her work broadly – the specifics range from her challenging and avante garde music to a history in underground scenes.
Her music as Black Meteoric Star speaks to her utter technical wizardry, erupting with experimental textures while still maintaining an acid house danceable sensibility.
If you haven't read Russom's interview with Pitchfork, you must. It's intimate, at times devastating, at times uplifting, and most importantly a perspective from life on the margins laced with musical beauty, a perspective with untold potential to challenge norms, as Gavin Rayna Russom constantly labors to do.
---
:: teddy<3 ::
Former teen-idol, Teddy Geiger, has already lived a full life – and she's only 30. Geiger wears many hats in the music industry as a recording artist, a songwriter, a producer, and a public figure. Already with notable successes as a penner for songs recorded by Shawn Mendes, 5 Seconds of Summer, and OneDirection, to name a few, she brings that touch of vulnerability to the pop songs that we all know and love. After spending her formative years figuring out her own identity without any transgender figures to look up to, she now serves as a role model in the trans community. A survivor of the spotlight in her late teens, she spent the majority of her twenties avoiding it, and rather figuring out herself. The product of this self-explorative time and the personal growth that followed comes to us in the form of her latest artist project, 'teddy<3.' Her album, LillyAnna, is a collection of her woes during such a transitional period of her life. It lends a sense of comfort and a story to connect to for others with the same uncertainties. Geiger is an artist to be celebrated for her courage to find clarity through self-expression.
---
:: Cat Power ::
Cat Power has progressed into an elder-stateswoman of alternative rock, but don't mistake this for going soft, she's just gone inward to what one might call her cage, but she just sees it as a guard; in some ways on Wanderer some might say she's gone country, but really, the swank of her guitar says she's gone John Wayne, a self-confidence embedded in a Joni Mitchell rhythm and lyricism just a Wayne embeds himself in the wild west. On "Woman," Power's square dancing with herself—no Carole King dependencies of "you" making her "feel" like it—singing "I'm a woman of my word, now you have heard, my word's the only thing I truly need." Backed up by Lana Del Rey, the choral power contained in this song goes beyond what volume can attain, the bass, trotting along the entire cut, comes along, a hum, hum, hum—"woman, woman, wo-o-man," the violins wave low, low, low—"woman, woman, wo-o-man,"—and a fingertip guitar line rap-a-tap-taps—"I'm a woman, I'm a woman, I'm a wo-o-man,"—as Power rides off in the sunset.
---
:: Lauryn Hill ::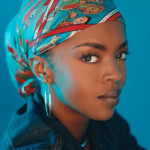 Twenty-one years later, it's pretty clear that there will never be a follow-up to The Miseducation of Lauryn Hill. Which means we'll just be left with this one album as an enduring testament to how stunningly full of life and musical craftsmanship a solo artist could be at age 23. On a record full of beautiful tear-jerkers ("When It Hurts So Bad," "Ex-Factor" and "Nothing Even Matters" among them), "To Zion" is one of the standouts for me. It's the only song on the album to feature Carlos Santana's signature guitar-plucking– which complements Hill's gentle, grandiose vocals perfectly, I might add– and it also represents the singer at her most lyrically courageous, detailing the trials of bringing a child through labor in the midst of the already-formidable challenges of the celebrity lifestyle. "Lauryn, Baby, use your head," was all she ever heard from all around her. "But instead, I chose to use my heart." Making this choice leads to one of the most glorious highlights of her limited catalogue. We can respect her decision to live a more private lifes outside of the limelight from here on, but we'll always wonder what might have been if such an exceptional musician had stuck around the game just a little bit longer….
— — — —