Every Friday, Atwood Magazine's staff share what they've been listening to that week – a song, an album, an artist – whatever's been having an impact on them, in the moment. Here's this week's weekly roundup!
— — — —
— —
:: "Either You Love Me, or You Don't" – Plested ::
Plested's debut project First and Foremost showcased his undeniable ability to craft intimately affecting and poignantly reflective tracks that effortlessly interweave with one another to formulate an endlessly enthralling emotional narrative. On recent support slots with the likes of Nina Nesbitt and Alec Benjamin, "Either You Love Me, Or You Don't" has become a firm favourite, with its relatable lyrical sentiment rooted in the uncertainty of not knowing if not someone reciprocates your undying affections bewitching beguiled audiences.
The pop-centric production may be initially shocking but by the end of just a single listen it's evident that the infectious, and almost euphoric, production serves to beautifully exemplify the track's apprehensive yet unbridled joy. While the song embodies hesitantly edgy undertones, there's an impactfully freeing sense of taking control, which is perhaps best conveyed through the remarkably resonant line, "Either you stay, or I go?"
Co-written by Plested himself, the incomparable duo of Mac & Phil and the sensational Emily Warren (whose criminally underrated track "Poking Holes" is nothing short of awe-inspiringly extraordinary), this astonishing track was almost always destined to be something special. With "Either You Love Me, Or You Don't," Plested manages to beautifully blend sensational pop production with a enchantingly enticing lyrics, with his impassioned vocal performance perfectly encapsulating a baffling bewilderment of mixed, and often conflicting, emotions.
---
:: "Park Bench" – Valley ::
Today, Valley released the last single off of their multi-project Maybe. You may recognize the band from Atwood's recent interview, where they mentioned that "Park Bench" was the song they were most looking forward to putting out from the record. One of my favorite aspects about Valley is that every song they release has elements and different sounds they experiment with, but the song flows effortlessly. There is never a dull moment in their music. Valley reflects in an Instagram post earlier today; "Everything with this song started in Brooklyn at McCarren Park in December 2016. Park Bench represents the way the world and our lives felt at the time. Lots of chaos, yet lots of beautiful people fighting for the right things, lots of push and pull, lots of voices being heard and being silenced.".
The chaotically structured sounds in "Park Bench" caught my attention, especially at the tempo change at the bridge. The multi-layering throughout the song, bring on moments of uncertainty of where it will go next. However, after leading into each verse, you hear the insightful lyricism that touches on modern day. "In a vertical age, I'll just scroll it away". Is this line relatable or is it relatable?
Valley is one of Atwood's 2019 Artists to Watch and they continually prove that they are indeed becoming the next biggest thing.
---
:: "Cellophane" – FKA Twigs ::
British experimental musician and visual artist FKA twigs has returned with "Cellophane." The track and its accompanying video are surreal. "Cellophane" is more pared down than twigs' usual, a plodding piano ballad with minimal production. The song sits somewhere between sweetness and desperation, calm and menace. twigs' voice is more exposed than usual as well – her usual reverb soaked falsetto is stark in the spare instrumental, sliding its way almost to ugliness on the lyric, "And I just want to feel you're there, and I don't want to have to share our love." The piano is backed by a slight drone and click, like the promise of some monster around the corner. The video portrays twigs pole-dancing sensually (something she claims to have learned purely to create this video) with sky-high stilettos in a hazy, shiny, empty room. Eventually, a metallic looking, winged creature appears bearing her face, and when she kicks through its face, she falls for seemingly miles down the pole, into a pit of red clay mud. Beings crawl towards her and begin to coat her with the stuff, and she ends the song here, breath hitching. There is a creepy sense of voyeurism as she sings, "They're waiting, they're watching us." To be honest, I'm not even sure if I like it. But like anything FKA twigs does, I am captivated by it, and I'm beyond excited for this next era of twigs.
---
:: "i'm not where you are" – Marika Hackman ::
Words cannot describe my excitement when I woke up on Tuesday this week and saw that my queen, Marika Hackman, had posted a teaser video across social media platforms teasing new music. The video features Hackman undressing, soundtracked by a snippet of a new, sultry, and folky song. The title of it is a hangman game, possibly teasing the name of her new record, allowing fans to speculate what A _ _ H _ _ _ _ F _ _ _ _ _ will amount to. On that same evening, without any previous teaser or announcement, Hackman dropped the first single off her upcoming album: "i'm not where you are." Something I love about Hackman is her constant artistic metamorphosis – not one of her album sounds like the other, same can be said about her EPs and mini-album That Iron Taste, and yet they all reflect a sound that's uniquely hers. With this third full-length, and if "i'm not where you are" is any indication, Hackman seems to be embracing the pop sensibilities she only just flirted with on her last full length, I'm Not Your Man. The single is equally led by guitar as it is by synthesisers, and while the instrumentation is bouncy and ecstatic, Hackman's vocal delivery is the song's central, stabilising, and sensual force. I've listened to this song around 100 times already, and it does not get old. I'm thrilled to see one of my favourite artists return, renew herself, and be even better than she was before. Marika Hackman for the win today and everyday. Also, I am readily available to speak about the outrageously cool single art that features a mini pig (A MINI PIG!!!!) if anyone feels like it.
---
:: "Amen" – Estes ::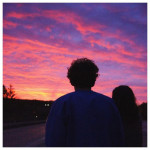 Estes' music is getting more and more beautiful with every release! Last year's debut July EP helped established Andrew Isbell as a noteworthy solo artist outside of The Band CAMINO, but it's with his latest singles "Laurelli" and "Amen" that Estes seems to be truly coming into his own.
Released today, "Amen" is a lilting immersion of warmth the likes of which is seldom heard in the Western canon. Estes blends African, indie folk, and alternative elements into a glowing wave of sonic wonder that emanates peace and calm.
Stylishly serene and intimately alluring, "Amen" connects love to comfort with graceful, honest imagery: "You are so good, and I am distracted," Estes sings, "And it doesn't make a difference if I stay or if I go. There'll always be a part of you that feels like home… Home, with you."
The experience of listening to "Amen" is like that of walking into your childhood home, sitting down in your favorite room, and picking up your favorite toys. A rush of familiarity akin to a cheerful nostalgia fills the senses as Estes invites us to dwell in our happy place, even as he goes on to paint a troubled canvas with as much connection as it has disconnect: "I dug myself in this, and only I can get out of it. Would you lean down, say hello? Well I hope you find the way to fill the spaces that I left on our end."
In premiering his July EP last year, I hailed Estes' introduction as "a deeply evocative outpouring that begins and ends in breathtaking splendor." A tranquil, sonic dream, "Amen" finds Estes continuing to dwell in breathtaking splendor as he fine-tunes a sound and style that is all his own. Not to get too hyperbolic but I'm in lush, experimental indie folk heaven.
---
:: "Dazzle Paint" – Institute ::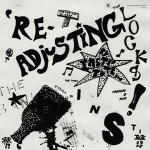 You wouldn't bat an eyelid if the entirety of Institutes new album was the soundtrack to a Tony Hawks Pro Skater Game. I can literally imagine myself collecting S-K-A-T-E and landing a 720 Madonna while I grab 500 buck's mid-air listening to 'Dazzle Paint'. Not to mention grinding a bus on my way down. And getting a high score. They are members of their own bands, but united by their similar tastes, they convene every so often as superhero vanguards of the Texan punk scene under the Institute banner. 'Dazzle Paint' is a single from their upcoming album Readjusting the Locks and it packs a seriously anarchic old-school punk flavour.
---
:: "Emotional Bachelor" – Future Teens ::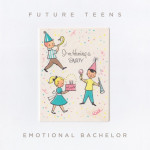 Slowly building traction after 2017's Hard Feelings, Future Teens have just released possibly their best song, "Emotional Bachelor." A fresh piece of power-pop infused emo, "Emotional Bachelor" sees the Boston band exploring emotional deliveries with crisp productions. It harkens to some classic emo tropes like "I saw you with your boyfriend/The night after we kissed." It's mature, but it'll definitely pull on some of your little scene-kid heartstrings.  There's sure to be some more good things for Future Teens. 
:: "Sing to the Moon" – Snarky Puppy ::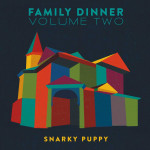 One of Britain's most soulful singers, Laura Mvula, has cornered the market on honest and vulnerable strength. Mvula's magic is so palpable through her 2013 release, "Sing to the Moon," that I am willing to pause my upper-beatish spring music listening spree, to pick up what she's putting down.
Garnering Mvula a Mercury Prize nomination and MOBO Award in the categories of Best Female Act and Best R&B or Soul Artist, I am clearly a bit late to the "Sing to the Moon" party. Alas, As Geoffrey Chaucer is famous for saying, "better late to school than early to the party." Or something.
This version, off Snarky Puppy's 2016 release 'Family Dinner, Vol. 2' creates such a rich, full and warm soundscape that, as I loop listen "Sing to the Moon," I need emotional breaks before each replay.  Inevitably "Sing to the Moon" has wrapped itself around my heart and helped me to understand my own emotional patterns better. It is an example of music therapy par excellence.
When the lights go out and you're on your own
How you're gonna make it through till the morning sun?
Sing to the moon and the stars will shine
Over you, lead you to the other side
Sing to the moon and the stars will shine
Over you, heaven's gonna turn the tide.
Like a cleansing spring rain, perfect for today.
---
:: fka kyko ep – kwassa ::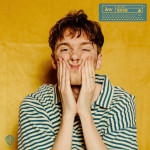 The release of Kwassa's sensational track "moonwalking" in 2018 served as a refreshingly bold re-introduction, marking the artist's name change from Kyko. While his preceding material embodied a fanciful sense of effortless escapism and curious wonderment, "Moonwalking" was comparatively more grounded, delving deeply into the incomparable feeling of finding someone who suddenly completely changes your understanding of adoration. With the track, kwassa maintained to retain an aura of effortlessly escapism while expertly incorporating energizing, energetic production and authentically heartfelt lyricism.
The release of the infectiously catchy "sad songs" followed and today marks the release of Kwassa's debut EP charmingly titled fka kyko. Joining "moonwalking" and "sad songs" on the EP are the ardently emotional "woozy" and the endlessly exciting "better". The latter of which sees kwassa employ amazingly intriguing production with absorbingly alluring lyricism, which perfectly complements the track's unexpectedly buoyant shifts in energetic intensity.
Across the EP's four tracks, kwassa showcases a remarkable diversity, in both lyricism and production, invoking both reassuringly familiarity and thrilling excitement at the same time. To get a further glimpse of what to expect from kwassa in the future, make sure to head down to kwassa's headline show at the beautifully intimate Borderline in London on the 23rd of May. Support on the night comes from emerging Icelandic superstar Glowie & the incredible Petire, so it's definitely not a night to be missed.
---
:: "Jennifer's Gone" – Wand ::
A sort of "Pale Blue Eyes" epitaph for Wand's ballsiest departure from the Segallcore sonic is exactly what I needed, a change upon the change instead of same upon the same. There's a healthy balance of course, Clapton and Reed erred on the side of sameness during the late Seventies, while Bowie consistently tried on new hats. But I'm much more a fan of recents artists who take their instincts to change more seriously than those to stay the same. So I'm a big fan of Cory Hanson and harnessing his inner Reed rather than Yhorking around with it. I'm also a big fan of a buzz-and-hum band showcasing their skills with melody rather than just relying on a sacred few to "get it." You can still tell Laughing Matter is a Wand waving effort, they're just astute about when to employ that drone for maximal effect rather than bludgeoning you over the head with it for 10 cuts straight. "Jennifer's Gone" is just the last meander, the last exploration, the last word in an album that gives you ample time to stretch a bit.
— — — —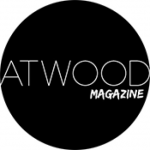 ---
:: This Week's Features ::