Montreal's shining talent Kaytranada produces another fresh set of beats and selects guest artists who complement his style well on 'BUBBA', be they household names or not.
Listen: 'BUBBA' – Kaytranada
Now that we have reached the end of 2019 and begun 2020, many have (and are continuing to) seek fitting ways to cap off the 2010s in music. One very promising option: Put on the BUBBA album and spend 50 minutes inside the mind of the man who established himself as one of the most exciting producers of the entire decade: Kaytranada.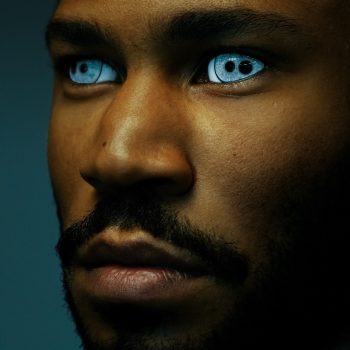 Louis Kelvin Celestin divided his childhood between the two largest Francophone cities in North America — Montreal, Quebec and Port-au-Prince, Haiti — and now is primarily based in the country that influenced his stage name. He formed a duo named the Celestics with his brother, rapper Lou Phelps, and then released his debut solo album, 99.9%, in 2016. On the strength of the considerable acclaim the latter project received, Kaytranada has proceeded to a follow-up three years later with Bubba.
Electronica is still where Kaytranada primarily functions, but while that genre is typically associated with loud festival music, many of the songs on Bubba are surprisingly mellow. You might expect "Go DJ," a call-and-response exchange with the disc jockey, to be upbeat and rambunctious– not unlike the track with the same name by Lil Wayne— but Kaytranada and guest vocalist SiR of Top Dawg Entertainment instead produce some of the gentlest deliveries of "I need a DJ!" and "Where the party at?!" in recent memory.
---
It's somewhat of a startling approach, but it all works out in the end. "Go DJ" is one of several slow-burners early on the record– including "2 Music" and "Gray Area"– that set the mood for BUBBA and allow the listener to slide with relative ease into Kaytranada's chosen style. One of the high points of this formula arrives on "10%," the album's lead (and thus far only) single. R&B songstress Kali Uchis is delightful to listen to, as she makes the question "You keep on taking from me, but where's my 10%?" sound both harmonious and insistent. Kaytranda's blend of percussion, synths and grooves accompanies Uchis' singing effortlessly and proves that these regular collaborators (this is the fourth track they have produced together) have achieved chemistry to admire at this point.
As was the case on 99.9%, BUBBA features an expansive set of guest artists, ranging from household names to obscure-but-promising young talents. No matter their status of fame, everybody delivers. On the higher end of the celebrity scale, Pharrell Williams proves once again that he has a natural knack for dance music. His presence enhances "Midsection" (rather an odd title for the last song of a record, but no matter) much in the same way as his famed collaborations with Daft Punk, even though it's still hard to top Random Access Memories.
---
Conversely, some of the singers who don't even have a Wikipedia article to their name make valuable contributions in their own right. Duran Bernarr, an Ohio native with little mainstream recognition but an astonishingly strong singing voice, delivers a fabulous ode to living the stress-free life on "Freefall" ("Here I go, taking chances… I don't wanna trust no more, I just wanna let go.") It's a soothing, sultry performance and one of the album's major highlights.
Plenty of other lesser-known artists achieve remarkable cameos on this album, proving that Kaytranada was justified in searching beyond household names for the BUBBA lineup. He also keeps things international: Jamaican-American singer and saxophonist Masego makes "Need It" one of the liveliest tracks on here, while Nigerian-American R&B sister duo VanJess provides a "Taste" of their talents that proves too difficult to resist. "Got It Good," his previous collaboration with Craig David, proved that Kaytranada has a knack for resuscitating former British stars more than ten years past their peak. This time around, he pulls the feat off with Estelle, who tags along marvelously to the bouncy blend of drums and synths manifested on "Oh No."
Come into BUBBA expecting a set of "club-bangers," and you'll find that this record is not for you.
But if you're looking for an innovative and well-sequenced set of tracks that showcase one of the top talents of the moment in full command, Kaytranada has snuck in a treat for you right in the midst of the holiday rush.
— —
— — — —
? © RCA Records
BUBBA
an album by Kaytranada
---