A sweeping, cinematic rap album rooted in truth, freedom, and perseverance, Verb Tec & Vanderslice's 'No Struggle No Progress' is invigorating and inspiring: In a word, it's undeniable.
for fans of Common, Pusha T, Nas, The Roots
Stream: "Repatriation" – Verb Tec
---
This ain't mass appeal, but it's got that classic feel…
Philadelphia's Verb Tec isn't here to waste your time or mince words – so when he calls his latest LP "undeniable," you know he means it wholeheartedly. A work of raw passion, drive, and ambition, Tec's new record with producer Vanderslice is as dynamic and fiery as they come, with strong rhymes and stirring statements on everything from national politics and justice, to Black identity, heritage, and history, to surviving and thriving in the 2020s. A sweeping, cinematic rap album rooted in truth, freedom, and perseverance, No Struggle No Progress is invigorating and inspiring: In a word, it's undeniable.
Every day's another chance to make it flip
the only way we make it rich is to take the risk
we raised a fist, they pivoted to play the shift
but we positioned to score and ain't afraid to take a pitch
there's a certain muscle that you learn from struggle
you learn to emerge from trouble with an urge to hustle
I ask my mama how she doing and she say blessed
but I prayed less when I seen her everyday stressed
I never understood waiting for help
I couldn't go to church, I put that faith in myself
In Babylon we take our history back
a marathon accelerating to our victory lap
I don't mean to be rude if you seeking the tools
but reading the rules is all they teaching in schools
they don't elaborate on how to navigate the system
'cause you can graduate and still gravitate to prison
– "Time Is of the Essence," Verb Tec & Vanderslice
Independently released December 10, 2021, No Struggle No Progress quietly arrived at the tail end of last year, but there's nothing quiet about this music. The sophomore effort from rapper Verb Tec and producer Vanderslice sees the longtime friends once again reuniting as a powerful duo, following 2018's collaborative debut album The Freedom Papers. The pair call this the second installment of their quality over quantity statement – "an attention to detail, no answers just effort release" picking up where the last one left off.
"I think it's just honestly about improving overall as an individual and as an artist," Tec tells Atwood Magazine. "Vanderslice and I have continued to keep working and improving in our respective wheelhouses, so this record is a step up sonically and content-wise. Many of the songs on Freedom Papers were created long before that record was released.  For the new record, the majority of these tracks were fresh and written within the last year or so, same with the beats. I didn't sit with them for as long – but I think that you can hear the evolution as a writer in my voice and confidence, and you can hear the evolution in Vanderslice's sample choice and production value."
The analytics can't handle the lyrics of this dying breed…
Coming from the world of A Tribe Called Quest, The Roots, Chuck D, and Black Moon, No Struggle No Progress' songs are a refreshing return to the soulful, jazz, and R&B-inflected hip-hop stylings of the '90s and early aughts, with Tec's effortless flow and conscious raps lending him a likeness to lyrical legends like Common and Nas. As he spits on the album's opener "Repatriation," "This ain't mass appeal, but it's got that classic feel. For knowledge seekers, won't distract you with a lot of features – my top procedures involve avoiding the bottom feeders. As far as ***s, there's a lot less and few to give, without my freedom papers I'd still be a fugitive – we here now."
Tec and Vanderslice are close friends and started making music together in the early 2000s. Their new album was written, recorded, and produced entirely during the COVID-19 pandemic, with the two sending recordings back and forth during lockdown.
"I didn't really have a vision initially," Tec says. "I was just writing and making songs. Once I thought I had a common thread throughout the songs I had in the can – I was like, "Oh, this is becoming something cohesive." Most of the songs here began over different beats, and as Vanderslice continued to churn out newer tracks he would send them to me and I was usually like, "Oh, I got something for that!" So in that sense, the sonic identity did evolve over the course of recording."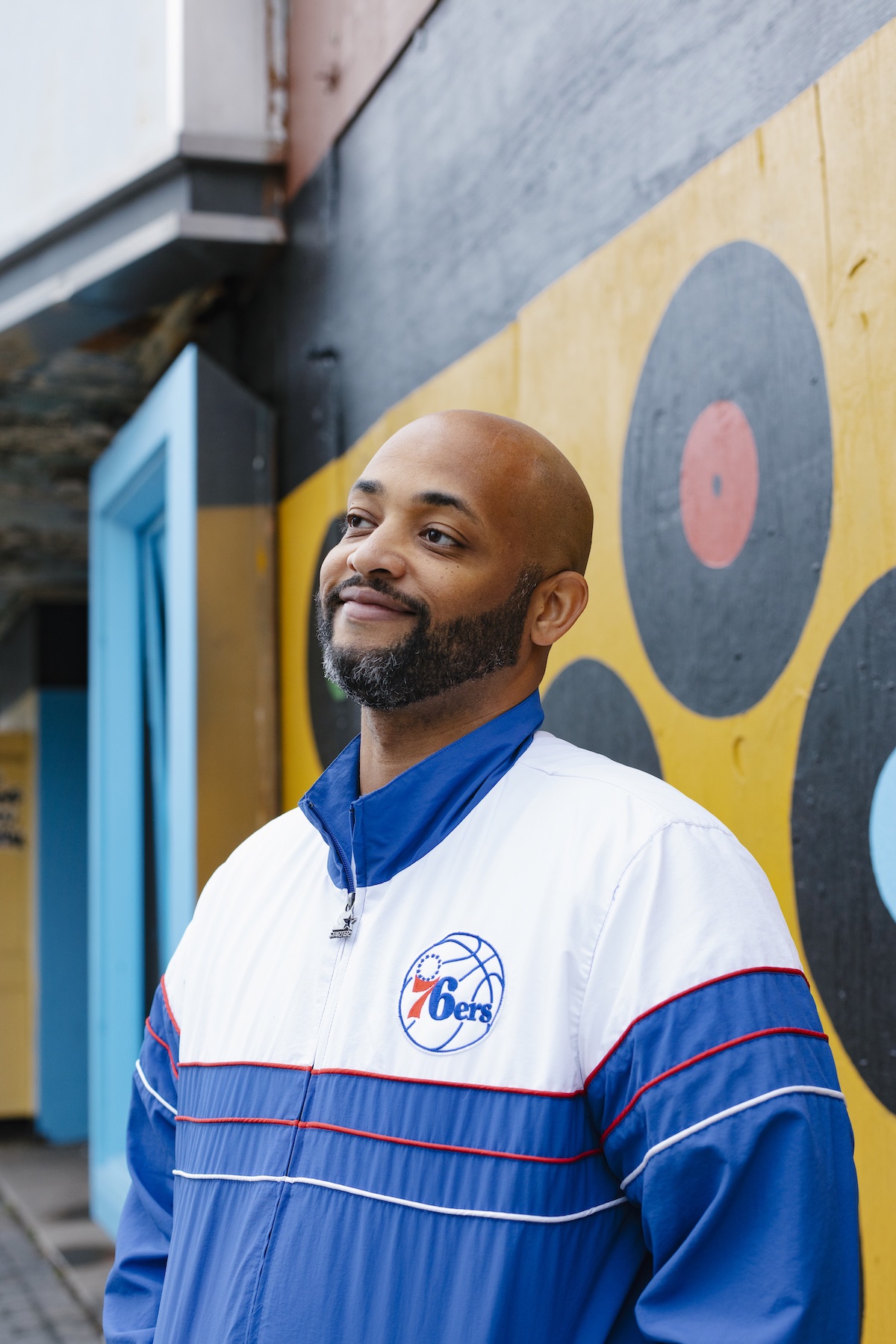 Ultimately, they ended up with a nine-track album emerged that was (and remains) far greater than the sum of its parts. "Life is about overcoming obstacles and challenges, and mostly how you respond – not necessarily about how successful you are," Tec says about No Struggle No Progress. "A lot of instances when you are faced with adversity you are forced to manifest a solution. There are no answers or solutions unless you really deal with the questions. In my life the struggle has always preceded the progress. I've dealt with my fair share of struggle in life and have grown to appreciate that part of the process because it allowed me to reach where I am today."
"[The album] is another attempt at telling my story in a soulful, lyrically adept fashion," he adds. "Like most artists, I try to create art that I'm a fan of. Vanderslice and I have a chemistry with the sounds and agree that the music we make has to have depth and mean something to the listener. Everything done in conjunction with this record has been focused with a keen attention to detail and a quality over quantity ethos."
"You gotta be the change you want to see," Tec raps in the soulful, radiant standout "Time Is of the Essence." "I'm staring at a younger me. It's my responsibility to raise the stakes, so he don't have to make the same mistakes." Backed by smooth, bright pianos and groovy drums along with some insatiably sultry sampled vocals, Tec soars as he delivers a heartfelt song centered around home and grace, with a backbone of responsibility and resilience:
You gotta be the change you want to see
looking at my seed, I'm staring at a younger me
it's my responsibility to raise the stakes
so he don't have to make the same mistakes
and be a stranger to the strain it takes
to end the cycle and change his fate so the chains will break
we don't want to cope, man we done with hope
yeah we willing to draw heat and we want the smoke
try to reach for the peak and it's a foolish mission
'cause the elite they compete but the rules are different
don't forsake your soul position to take control
That slice of American pie ain't gon' make us whole
it's a complete illusion to keep the sheep consuming
without the space to be a human it could be confusing
shifting in fast gear while we keep it moving
this past year taught me that I gotta keep improving
---
Tec cites "Time Is of the Essence" as one of his definitive, personal highlights. "I just like the energy of that song," he says, also adding the following track, "Cruise Control," to the top of his list. "[That was] a stretch for me sonically and a challenge to figure out what the hell to write about over that beat."
He also notes the album's closer "Letter from Portsmouth," "in which I just really like those rhymes and the track by TROX compliments the energy of it all."
Given Tec's visceral, impassioned deliveries and vivid storytelling, coupled with Vanderslice's catchy melodies and exceptional production skills, it's hard to think of a song that doesn't standout amongst these nine. It's more a question of celebrating the greatest of the greats, and the feverish "Open Bars" – with a sense of urgency permeating Tec's dramatic performance about family, roots, and the endless pursuit  – is certainly one worth noting:
Got my mama's ambition, daddy's work ethic
my first message was to always make my work epic
cut from a different cloth fam we custom fitted
won't touch a scrimmage unless we discussing digits
made it tough, so the picture we paint it rough
granny gave her touch prayed me up but it ain't enough
in these hunger games, ain't no amateurs
I'm a scavenger, planning a way to Canada
corrupt or not, it's tough to watch when they conduct a stop
cuffed or shot's likely the result in trusting cops
my family's from small towns that are all brown
you can't fall/stand tall/never fall down
where making it to 30 is the common goal
and depression's more diagnosed than the common cold
although we dress the same, daily we wear the scars
you see your depth of pain, it barely compares to ours
---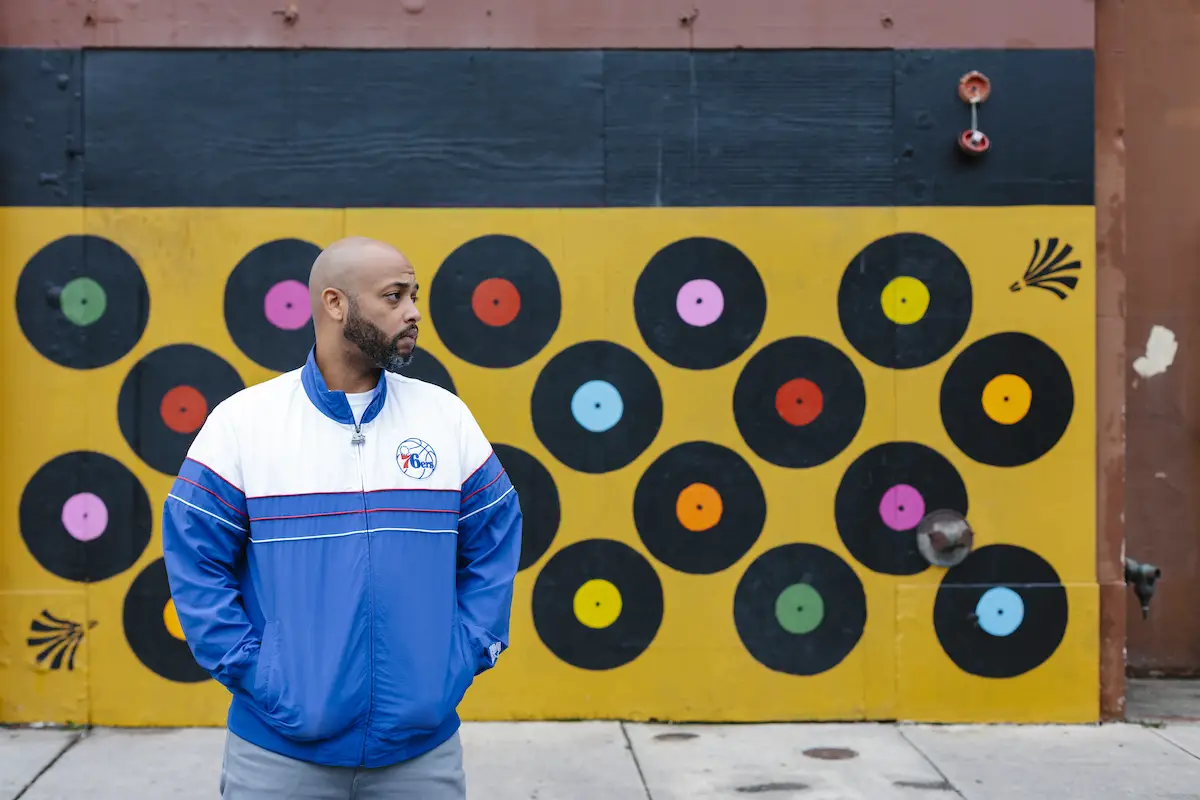 Tec's clever, emotionally charged lines shine throughout No Struggle No Progress, with him somehow always and inevitably tying each song back to the central album themes of ambition, resilience, perseverance, and triumph.
"Every lyric on this record is a favorite," Tec laughs. "I am from the Rakim, Black Thought, Pharaohe Monch, Common Sense school of MC'ing.  They individually taught me not to waste my word count. Definitely the first verse from "Be A Witness" [is up there]… That's probably one of my personal favorites in terms of achieving the lyrical depth while still maintaining a high technical threshold: "With greater wisdom, my state of living's the coldest flex. I paid attention and know the debts, so there's no regrets. In this place of hate and debating the newest meme to escape when I'm awake, all I can do is dream."
Coming off the heels of the driving "Open Bars," "Be a Witness" offers a slower, moody groove and stunning lines with hard-learned truths:
Be a witness, you'll need the fitness to stay in shape
for a world designed to stop you from being great
These devils move at a different pace of depravity
i don't exist just to prove my grace and humanity
as a kid my moms rarely gave out the hugs
without the love all I own I got it out the mud
by the time that you finished see I'm already done
I ain't stressing the ending cause I already won
see the weight of the world, that's a heavy ton
every possible obstacle ran through every one
with greater wisdom, my state of livin's the coldest flex
I paid attention and know the debts, so there's no regrets
in this place of hate and debating the newest meme
to escape when I'm awake all I can do is dream
stress of grown, so it's best to zone to be left alone
to rest my dome, I left my home neglecting to check my phone
they stole a ton, so I was taught to hold a gun
don't need the eagle to see you to put a hole in one
the total scum, controlling sums and withholding funds
from the chosen and lower rungs, they just throw us crumbs
the corruption is deep, no justice no peace
no discussion no speech, man we don't fuck with police
We hard rocks, those far drops couldn't break us down
blue collar tracks, lunch pail filled with the dollar scraps
this style of rap, you feel and can acknowledge that
---
From its searing start to its filmic finish, No Struggle No Progress truly is undeniable.
As the final (bonus) track affirms, it's all a labor of love. Passion lies at the core of Verb Tec and Vanderslice's art, and that same passion drives them to great heights. "You'd be surprised what this music provides, it's a supply of the fuel that we use to survive," Tec spits on the close. "Can't seek to gain the attention off a featured name, f*** the fees and keep your fame cause we don't speak the same."
A "Black man, teacher, father, and husband": Verb Tec speaks to all of these and many more identities in these songs, ultimately delivering and compelling and cathartic musical journey we are sure to come back to for years and years to come. Built off the timeless tropes of truth, freedom, and justice, No Struggle No Progress was born a classic.
freedom ain't free but how much you willing to risk?
it's all driven by hard livin and sacrifice
raw rhythm that god given and sacrifice
This flawed system's a dark prism that captures light
its scars vision, we all victims and have to fight
shouts to the subpar rappers that's overrated
not overstating, thanks for keeping me motivated
y'all take the loss, it's a struggle for you
what's the cost, you not a boss with a W-2
need to pause, stop bluffing like there's something to prove
who's ****ing with you? You just a bum that got nothing to do
yeah – you have to deal, 'cause ain't nobody half as real
this ain't mass appeal, but it's got that classic feel
– "Repatriation," Verb Tec & Vanderslice
"I hope the listeners feel a connection and can relate to the theme, and are able to reflect on it in some way," Verb Tec shares. "We aren't here trying to re-invent the wheel. We just aimed to create a project that was undeniable lyrically and musically – that's it.  This record in itself was a struggle to complete, especially during a pandemic.  I am proud of the final product and feel confident in saying this is the best music either I or Vanderslice has ever been a part of."
Experience the full record via our below stream, and peek inside Verb Tec and Vanderslice's No Struggle No Progress with Atwood Magazine as Verb Tec goes track-by-track through the music and lyrics of this triumphant new album!
— —
Stream: 'No Struggle No Progress' – Verb Tec, Vanderslice
:: Inside No Struggle No Progress ::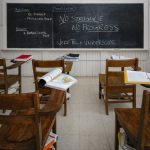 — —
"Repatriation"
This is just an intro to the new record.  A bridge between Freedom Papers and this one. The opening quote is from a talk Kwame Toure (fka Stokely Carmichael) did at Lincoln University in the late 1980s. I like to open a record with a prologue type of song that introduces the theme like an opening chapter.  Originally this track was over a different beat but after hearing this beat I thought it would be a perfect opener. Repatriation is the return. Letting people know that I'm back. This track leans more fiery, political, and Black nationalist than the other lol.
"Time Is of the Essence"
A song about home and grace.  I filmed part of the video of this song at my grandmother's house in Baltimore which has always been home to me in the larger sense, because its always been that stable, familiar place. This was the first song we recorded during our first studio session for the record, shout out to the only engineer I trust with my mixes: Scott Stallone at Found Sound Studios. The energy was high and joyous.  This was mid 2021 when we thought the pandemic was coming to an end. We were wrong.
"Cruise Control"
If we had a real budget we would have tried to get Rick Ross on this one, and I'm not even a feature guy haha. I chose this track because it was so different and a challenge to write to.  Whenever I write a song I try to go where the track takes me.  Vanderslice said this was his favorite beat that he made in 2020. It's what we call 'riding music.'
"Open Bars"
Just bars and a fly ass loop.  This was an older Vanderslice beat that no one ever used. But when I heard it I just liked the bounce in the verse sections. I liked the tempo; it was perfect for my more traditional style of rhyming (82 – 88 bpm). I had an idea about the title and how it could be flipped into something humorous.  The hook parts I improvised in the studio to connect those dots.
"Be A Witness"
One of the earlier songs that I wrote as the project started to take shape. I guess you can say this one kind of set the tone for the rest of the record. Some of my favorite writing here in terms of bars.
"The King's English"
I think this was the last song written for the record. The strings on this song reminded me of the song "Seasons" off of Freedom Papers. The hook was actually two bars from a verse that I plucked. Wanted something brash and in your face. This was me just waxing poetic-  literally about life during a pandemic and the struggle of being a stand up person in a culture that doesn't respect those kinds of values. I'm from Baltimore so I always have to have a sample from The Wire in there somewhere – the greatest tv show series in history. It's a scene from season 1 in the low-rises.
"Words of Wisdom"
When I first heard this beat, I knew that it was going to go on the record. This was also a late addition and was a song written to a different beat.  On this one I'm reflecting mostly on my experiences with people throughout my life personally, and in music. You come across a lot of people in life who just are not solid individuals, whether it be family or people you thought were friends, and its difficult when you come to the realization that these people aren't who you thought they were. An overall feeling thats heartfelt, soulful, and contemplative.
"Letter from Portsmouth"
My mother's side of my family is from the Portsmouth, VA, Tidewater area.  As the last song on the record, I wanted to dedicate it to that city as it is my place of familial reference. My great-grandmother, who was a lifetime resident, also passed in late 2020 as I was writing it. I had been sitting on his TROX beat for awhile and wasn't sure where it would go in the sequence of the other songs. It felt right for it to be the bookend of the record. Also my 12 year old son Tahj has the last line on the song which is a refrain of the hook, and I had him featured on the last record too.  I just wanted to involve him and make his voice timeless too.  He was in-studio with us during the last session when this was recorded.
"Labor of Love"
The record was done and Vanderslice sent me a gang of beats, which he usually does, that he made around this time so I could hear them.  The name of the beat was called "Luxury Feels" and that was the feeling I got when I heard it.  This joint sounded elegant and provided the perfect backdrop for me to explain our approach to music. Without the love of being creative and being an artist we don't have much else. I liked it so much I recorded it in my house and had it engineered and mastered at the last minute and added it as a bonus track.
— —
— — — —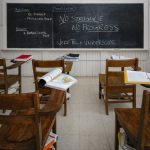 ? © Sahar Coston-Hardy
:: Stream Verb Tec ::
---