Atwood Magazine is excited to share our Editor's Picks column, written and curated by Editor-in-Chief Mitch Mosk. Every week, Mitch will share a collection of songs, albums, and artists who have caught his ears, eyes, and heart. There is so much incredible music out there just waiting to be heard, and all it takes from us is an open mind and a willingness to listen. Through our Editor's Picks, we hope to shine a light on our own music discoveries and showcase a diverse array of new and recent releases.
This week's Editor's Picks features Victoria Bigelow, Jenny O., Mustafa, Natalie Schlabs, Tom King, and Fruit Bats!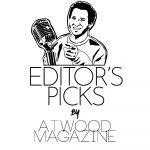 — —
To Everyone I've Loved Before
Victoria Bigelow
Few artists manage to capture acceptance and desolation as perfectly as Victoria Bigelow does in her song "To Everyone I've Loved Before," but outright sadness isn't the main objective across her new EP – even if she does self-describe as "sad but fun." The Nashville-based singer/songwriter invites us to take ten minutes to ourselves in the first three tracks off her upcoming EP To Everyone I've LovedBefore EP, a hauntingly beautiful, bittersweet collection of Americana-inflected folk rock set to release later this summer. Existing somewhere in-between Lana Del Rey, Phoebe Bridgers, and Maren Morris, Bigelow evokes massive emotions through small, seductive sounds: Her effected guitar work is second only to her sultry, whispery vocals and stunningly emotional poetry. "I fucking miss you, but I'm doing much better now that we are not together," she sings, her voice a hypnotic barrel of feeling melting over a sweet mesh of echoey, moody strings.
Yet this, too, pales in comparison to the EP's arresting lead single. A breathtakingly emotive overhaul, "To Everyone I've Loved Before" is Victoria Bigelow's standout – a soulful surrender that captures everything there is to love in this artist all at once. She captures the room the moment her poignant guitar cries out its anguished introduction; from there, she gentle confides to us an introspective, apologetic soliloquy. For her it's a cathartic weight off her chest, and for us it's a powerful display of maturity, grace, and honesty in songwriting. "I never said, never said, never said I'm sorry," she laments with a heavy heart. While every minute of Make Me Blue is worth our ears, it's a pleasure to end on such a high (low?) note every time.
Listen to Victoria Bigelow's new songs, and let her beautiful strain of melancholy wash over you: She'll make you blue, but more importantly, that wistful feeling is exactly the sort of meditative spell we need for our own growth and self-discovery.
Thanks for coming
I wanted you to miss me
I wanted you to hate me for
Just a little while
I feel nothing
But I wanted you to kiss me
I wanted you to
Remember the way that I smile
To everyone I loved before, I apologize
I never was too sure of you
Everyone I loved before
Was seldomly surprised
I never was so sure of me
Maybe it's the season for strong rumination, or maybe I'm just looking for answers to a bunch of unanswerable questions. Either way, Jenny O.'s soaring "God Knows Why" is helping me in my search for understanding – not necessarily in a higher power, but rather in the solemn acceptance that there are many things in my life, all around me, that I will not be able to full explain, reckon with, or control. The Los Angeles-based songwriter's new song – the lead single off her upcoming album New Truth (out June 19 via Mama Bird Recording Co.) is a sublime exploration of occurrence and meaning, existence and acceptance. Furthermore it's a catchy, sort of tongue-in-cheek experience blending ethereal and earthen textures into a darling indie folk jam.
"I wrote "God Knows Why" after going deaf in one ear and asking why perplexing things happen — fate, cause and effect," Jenny O. shared upon the song's early April release. "When I lost my hearing, a doctor said, "God took it." Something happened to me neurologically, but here we are. Why do people behave against their own interests? Why do some people survive and others don't?"
She explains that her new album "has to do with coming to terms with a New Reality, what is and what will be now that things have changed or information has come to light."
No one could have predicted "God Knows Why" releasing into this climate – a state of fear, unknown, and uncertainty, with a looming threat we can't even see – and yet, this piece of art speaks so fluidly to all those feelings we are currently going through. It's not an answer; it's not "solving" our problems; rather, this song is merely a vessel for us to think about things in a new way.
I could hear just fine last night
And I sat up and it went quiet
My right ear's gone forever
It was there and now it's gone
I used to be in stereo
I used to hear and now I don't
I'm in mono now forever
It was there and now it's gone
God knows why…
It's all about our frame of mind, and recognizing the fallacy of control. We're helpless to the whims of the world – chaos; entropy; and so on – but we have some degree of power over ourselves, and we can always take time to recognize, appreciate, and make do with what we have. So for me, I listen to "God Knows Why" and smile – because for all the bedlam, hardship, and terror in this world (and I've had my fair share of loss in recent years), I've got my health; my fiancée's got her health; and we're together, happy, and alive. God knows why…
I saw a car turn down the street
And knock a skater off his feet
Then he paused in front of me before accelerating
I had time to jump aside and four unwilling people died
Though I'd been saying awful things about my life
Toronto has a new heartbreak prince, and his name is Mustafa. Another song that seems to unintentionally speak to everything going on in the present moment, Mustafa's "Stay Alive" has been on repeat for what feels like months now – and to the other million or so listeners who have streamed this song, I say, good on us!
Heartbreakingly beautiful and achingly bittersweet, "Stay Alive" actualizes heartache and loss in stirring musical form. Released in mid-March, the debut single from this Toronto newcomer soars with breathtaking vocals and spectacular songwriting. It's an impressive first song from Mustafa, the creative force who has identified as "Mustafa the Poet" for over five years now – a title he has more than earned the right to use.
A bottle of lean, a gun to your jeans,
and a little faith in me
A plane in the sky, the only starlight
on this never-ending street
The cameras and cops they coulda been stars
on our mother's new screens
On our mother's new screens
All of these traps, and all of these street signs
None of them will be yours or mine
But I'll be your empire
Just stay alive, stay alive, stay alive
"Stay Alive" is an ode to loved ones past and present: "It takes a village, it takes a few lifetimes," Mustafa wrote upon his song's release. "Rest In Peace to the friends I've lost, long life to the ones still living, nothing in vain, Regent Park forever."
We hear Mustafa honor his community, paying tribute and respect, throughout "Stay Alive." "All of these traps, and all of these street signs, none of them will be yours or mine," he croons atop a serene acoustic guitar in the chorus – his soulful voice up-close and personal, reaching out to us through the electronic waves and blue screens. It's a message of love and humility; a recognition of our transience, that we're all just passing through this life. Inherent to this message is a heartfelt appreciation of life, and all that we do have: Mustafa is, in essence, giving thanks to the beauty of this world that gives us so much, even if it's ultimately all taken away (and sometimes too soon).
These colors and flags, the sweat on your back
You're doing what you can
Pride in your hand, a price on your head,
you can never let them win
Just put down that bottle, tell me your sorrows
I care about you fam
I care about you fam, oh-woah
Ultimately, there's a reason "Stay Alive" has already racked up over a million listens on Spotify in its first month alone. Mustafa's music is a resounding message of hope, love, and perseverance: Weighed down by grief and loss, he nevertheless finds a way to love and bring a beautiful light into our world.
And if they take it all away
Our freedom and our hearts and that glow in your face
I'll remind you who were before it changed
(I'll remind you who were)
All of these traps, and all of these street signs
None of them will be yours or mine
But I'll be your empire
Just stay alive, stay alive, stay alive
"Home Is You"
Natalie Schlabs
It can take weeks and even months of repeat listening for me to feel ready to put a song on my editor's picks, but Natalie Schlabs' "Home Is You" was a natural and immediate addition. A Nashville-by-way-of-Amarillo, Texas singer/songwriter, Natalie Schlabs marries lyrical sincerity with gorgeous melodies in a beautiful tribute to "the one." The lead single off her upcoming album Don't Look Too Close feels all the more resonant now that so many of us are disconnected from the rest of the world; our "person" can often be the anchor between contentment and loneliness, pleasure and depression. It's easy to fall into a pit of despair during this time of such extreme disconnect; having someone there, whether in person or through a screen, makes a world of difference.
Baby do you remember When
You came out and I walked in
You held the door like a gentleman
Baby do you remember when
There was something I could recognize
In the face that held your eyes
clothing me like the rain outside
Baby do you recognize
"When I began writing 'Home Is You' I was thinking back to years prior when I passed a guy in the shopping mall who seemed really interesting and mysterious," Schlabs explains. "We were total strangers; now we are married and have a child together. It's bizarre how that can happen."
She continues, "I brought my friend Bekah Ham (Roo & the Owl) to help me finish writing it. We wanted the lyrics to have a sweet, timeless feel to them. I recorded a simple demo on my phone with a few friends shortly afterward, and Juan and Zach* loved the feel. We decided we wanted to record Home Is You first to set the tone of the record. It felt like it had a fun pop sensibility while incorporating a blend of genres."
Reminding me of Lauren Ray, whose "instant classic" song "Moment" graced this column nearly a year ago to the day, Natalie Schlabs delivers gilded, Americana-infused sweetness in a song that feels immediately timeless – like it could have come out at any point over the past five decades. That's the kind of universality Schlabs brings to the table: Singing her truth, she reminds us of those who matter most in our lives. "Home Is You" is a love story not just for her and her husband, but for all of us.
Did you feel the sun come in
When You reached and touched my hand
Said we're friends, but in the end
We were caught up in that Summer feeling
You got into my head
Born into love from a common thread
Always could make me smile
Baby I'm still laughing
Eighteen-year-old Tom King breaks me apart every time I hear this song. The British teenager's second single "No Mans Land" is another "hauntingly beautiful" moment of surrender: Raw, stripped-down acoustics meet with equally raw vulnerability to produce a powerful moment of honesty and grace. Released in February, the track injects pain into our present as King croons softly and serenely, his affect full of inner tension and emotional volatility. It's as if the storm has just passed him by, and he's gone through all the turmoils of denial and bargaining, anger and depression, only to land on acceptance: The painful truth that he will not be with the one he used to love tonight. "Where's the love that used to live in your eyes?" he asks in the opening line. "It's getting cold when I'm lying here at night; I'm lonely."
Where's the love that used to live in your eyes
It's getting cold when I'm lying here at night
I'm lonely 
run away run away run away
This is no mans land 
Now you've gone again
A mix of Ed Sheeran and Shawn Mendes (for lack of more "indie" comparisons), Tom King is the kind of singer/songwriter who sends shivers down the spine with every word, every utterance, and every breath. He epitomizes heartache and pain in "No Mans Land," a song that is sure to see critical acclaim over the year to come.
But when the night comes
I don't wanna think about you
When you're gone
I don't wanna think about you
When the lights go down
I don't wanna think about you
Think about you
 
See your shadow when I'm closing my eyes
Silhouette like a ghost in my mind, it's calling
get away get away get away 
This is no mans land
Nothing more to say
I originally meant to feature Fruit Bats' song "Ocean" off 2019's Gold Past Life, but when I saw they had just released a new single I figured I would give it a listen and go from there – and I'm so glad I did: Eric D. Johnson follows up his seventh studio album's release with a refreshing burst of folk rock light in "Shane," a dazzling B-side single that shines with bright, buoyant warmth.
"Like a lot of good "shower thoughts," I wrote the basics to this one stuck in a traffic jam on Los Feliz Boulevard," Johnson shared upon the track's release. "We recorded it during the Gold Past Life sessions, but it didn't make the cut — not because it didn't seem good enough, but because it felt like a little nugget to drop to folks later on in the game."
"It feels oddly timely at this exact horrible moment we're having," he continues. "Like a lot of my songs, it's about self-love and care in the face of darkness and uncertainty. The "Shane" in question isn't so much a singular person but all of us, including myself."
"Shane" couldn't have come at a better time; while I've spent much of this week's Editor's Picks column drowning in sorrows and dwelling in gray, gloomy emotions, it's especially important in times like this to have balance – and that's what Fruit Bats deliver with "Shane." A rollicking electric guitar and a go-getter beat are all Johnson needs to wax poetic about life's big and little things. His lack of specificity around the "Shane" character makes the song's message of restlessness, everyday doldrums, and upheaval all the more relatable (as if it didn't already connect). Add to that some sweet  harmonies and Fruit Bats' charismatic folksy, sincere energy, and you've got a little breath of fresh air ready to grab the reigns of life and swing us around.
For anyone in need of balancing the sad songs with something a little sweeter, I highly recommend Fruit Bats' "Shane": It's just the right amount of grounded optimism, wrapped in warm instrumental garb, that will get you through the night.
— — — —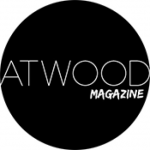 :: Editor's Picks ::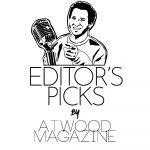 ---