An intimate and tranquilizing experience, Saint Joshua's dreamy debut 'Pilot' EP soothes and stirs as the artist envelops us in layers of radiant love.
Stream: "Love Is…" – Saint Joshua
---
An intimate and tranquilizing experience, Saint Joshua's dreamy debut EP soothes and stirs as the artist envelops us in layers of radiant love. Smoldering and nuanced, compelling and cathartic, Pilot comes to life with heated passion and delicate grace as an up-and-coming London artist finds his voices and spills his heart.
I like the way we feel our chemistry
I like the way we bond together now
I like the way you see the real me
I like the way that there's no holding back
I like the way you see your energies
Connect your spirit to hear yemaya, yeah
Olodumare come and bless we
Follow my movements
Follow my music darling
Sex, love, pray on the beat, baby
We doing this on repeat, baby
Do anything for me, baby
For me, baby
Oh, you got it all
I like the way, I like the way
– "I Like," Saint Joshua
Independently released July 2, 2021, Pilot arrives this summer as Saint Joshua's debut EP, following the 26-year-old Londoner's formal introduction "I Like" this past March and subsequent singles "Love Is…" and "Mi Amor" this spring. A fleeting yet resounding eighteen-minute indulgence into the depths of connection and affection, Pilot explores the depths of soul through a minimalist R&B lens, employing colorful R&B harmonies reminiscent of Songs in the Key of Life-era Stevie Wonder, but with an extra soft, delicate touch. Love means something different for all of us, and through compellingly poetic lyrics, the artist speaks to all of our interpretations at once. It's romantic, heartfelt, and existential – all while showcasing a wealth of vibrant textures and Saint Joshua's own rich, expressive voice.
It's romantic, heartfelt, and existential – all while showcasing a wealth of vibrant textures and Saint Joshua's own rich, expressive voice.
Take me on a plane let's fly
Show me you're a risk worth taking
I am not afraid to die
Baby you know what I'm saying
Let's live a life of metaphors
Make me feel incredible baby
Show me love unseen before
Baby you know what I'm saying
Love is a place where
there's only space for you and I
It's a hill I die
– "Love Is…," Saint Joshua
"The EP was an organic creation of music I wrote and recorded in my apartment during quarantine," Saint Joshua tells Atwood Magazine. "Prior to this EP, I had taken an unexpected break from music where I found myself questioning my abilities and my chances of success in the music industry. This EP was created without pressure to try and make a commercial hit or to follow any trends. It was created as a cathartic outlet, that reminded me of why I love music and realigned my view of what success means to me. My vision was to create a record that was downtempo to house a soothing environment. I imagined someone playing the record as a tool to wind down. Thankfully, the vision didn't change, but the execution was definitely a surprise as I had no expectations creating the record."
For Saint Joshua, this is just the very beginning – a personal reaffirmation as well as a baseline that he hopes to use as a springboard for future projects. "The EP was titled Pilot for a host of reasons," he explains. "It is my debut EP, in the same way television series have pilot episodes, this is my pilot: An early step in my artistry development. Additionally, as the storyteller in the EP, I navigate the listener through the different perspectives of love as a pilot. Hopefully [this introduces me] as an artist that can create a cohesive body of work with direction, clarity and interest. My aim is to be known as an album artist so Pilot was an opportunity to capture a glimpse of that."
Highlights abound on this moving six-track ensemble, each of which dwells in a slightly different sonic and emotional space. Opener "Love Is…" remains an easy favorite: Vibrant, moody harmonies rise and fall with tantalizing energy and grace as the artist pours himself into a sweet surrender. "Love Is…" effortlessly captures the feeling of being the only two people in the world; of being so in the moment, that you forget all your worries and problems, and simply exist in the present. It's a captivating sensation, and in bringing that feeling to life in song, "Love Is…" recreates that magic and beauty while paying tribute to love's utter magnificence.
Joshua cites the mid-EP song "Procrastinate" as his personal favorite. "It's the only record I self produced and wrote," he says. "I'm new to producing, so it was very daring of me to add this track! But it was important for me to be vulnerable and to allow listeners in this early on as I would not have done that before. I particularly love the overflowing harmonies by the second pre-chorus. 'Love Is'… is a very close second – I love performing that song live."
As a lyrically forward artist, Joshua also offers some of his favorite lyrics, in no particular order:
••
"Love is a place where there's only space for you and I" from "Love Is…"
••
"I can see that we're moving too fast, on a wave and I'm waiting to crash"  from "Procrastinate"
••
"I like the way we feel our chemistry, I like the way we bond together now" from "I Like"
••
---
Ultimately, Pilot is just Saint Joshua's very beginning: A taste of smoldering, intoxicating R&B wrapped in rich, warm instrumentations and enchanting, soft harmonies.
His music captures the beauty, tenderness. and magic of love, speaking so expressively to one of the great, evergreen wonders of our world. Whether you're drawn towards moody moments of introspection or sweet revelry and elation, Pilot is a visceral, intimate, and memorable musical journey.
"I really learnt to trust myself again and to trust my instinctive nature to create good music," Saint Joshua shares. "For years, I was nervous and apprehensive about releasing music and ultimately about being vulnerable and through this journey, I am now in a position where I can comfortably share my world, however imperfect it may be. What I hope the audience takes away from Pilot is that it's okay to be vulnerable."
Experience the full record via our below stream, and peek inside Saint Joshua's Pilot EP with Atwood Magazine as the artist goes track-by-track through the music and lyrics of his debut EP!
— —
Stream: 'Pilot' – Saint Joshua
:: Inside Pilot ::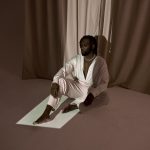 — —
Love is…
Love is…captures the magical qualities of what it feels like to be in love. It attempts to translate the visceral reaction you have when you see or think about love, the butterflies in the stomach and away with the fairies daydreams that a person in love can have.
I like 
I like is about the initial feelings of meeting someone new. Too early to call it love, so It's like. It is an amalgamation of my previous relationships and my short experience online dating during lockdown.
Autopilot (Interlude)
Beginning with a voicemail left by a close friend; it acts as a wake up call and a pivot in direction from the prior tracks. Autopilot is about being called to honour the authentic self and to recognise habits that conflict this. 
Procrastinate
Procrastinate discusses the requirement to slow the momentum that can be created in a new situation, in order to get to know a person properly and check to see if they align with what you desire from the relationship. The position of Procrastinate on the EP is important because it is the breaking of the rose-tinted glasses, in comparison to the previous songs that are written from an infatuated perspective.
Mi Amor
Mi Amor is a cautionary tale of the games that are played in dating, it expresses the fears of being in unrequited love. "Mi amor you don't play fair let's not pretend you feel the same thing" the chorus is able to be interpreted in different ways dependent on the positive or negative experiences the listener has had of love.
An illusion
This song is melancholic to illustrate the closure of a relationship and the EP, it is a farewell to thoughts of love due to mutual failure. In addition to being the final song on the EP it is the completion of the statement posed by the first song.  Love is…an illusion.
— —
— — — —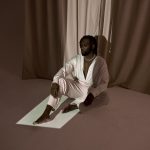 ? © Liam Young
:: Stream Saint Joshua ::
---