Singer/songwriter Roo Panes dives into his sun-kissed and spiritually cleansing fourth album 'The Summer Isles,' an enchanting celebration of connection, stillness, nature, love, and life itself.
Stream: "Samalaman Bay" – Roo Panes
---
All of these songs in some way represent an island or refuge, or a great memory bottled up.
Gentle, glistening, and golden, Roo Panes' fourth album is an inspiring beacon of light and love, warmth and wonder.
The English folk singer/songwriter embarks on a wide-eyed, open-hearted adventure on The Summer Isles, an enchanting celebration of connection, stillness, nature, love, and life itself. Sun-kissed and spiritually cleansing, it's an intimate and epic record that chooses to not only see the beauty in this world, but also to embrace it, nurture it, and bask in its radiant glow.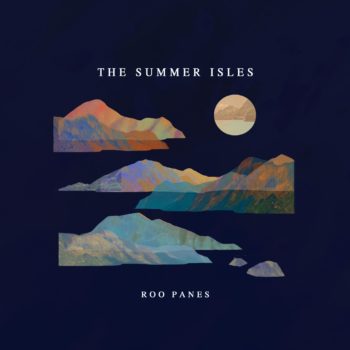 We drove all the way to Samalaman bay,
Never heard of the place till we got there.
And the sand was so white,
And the trees were so green,
And the sea so blue,
It made me think of you.
Cos if I didn't have you to come back to,
I'd probably find it hard to leave,
But I do, but I do, but I do.
I have you.
Released March 24, 2023 via Leafy Outlook, The Summer Isles is a soothing, soul-stirring seduction. The long-awaited follow-up to 2018's Quiet Man is the musical manifestation of a big, loving hug – only instead of arms, Panes uses his comforting voice, his lilting acoustic guitar, and a bevy of rich, immersive instruments to wrap himself around our ears and our hearts.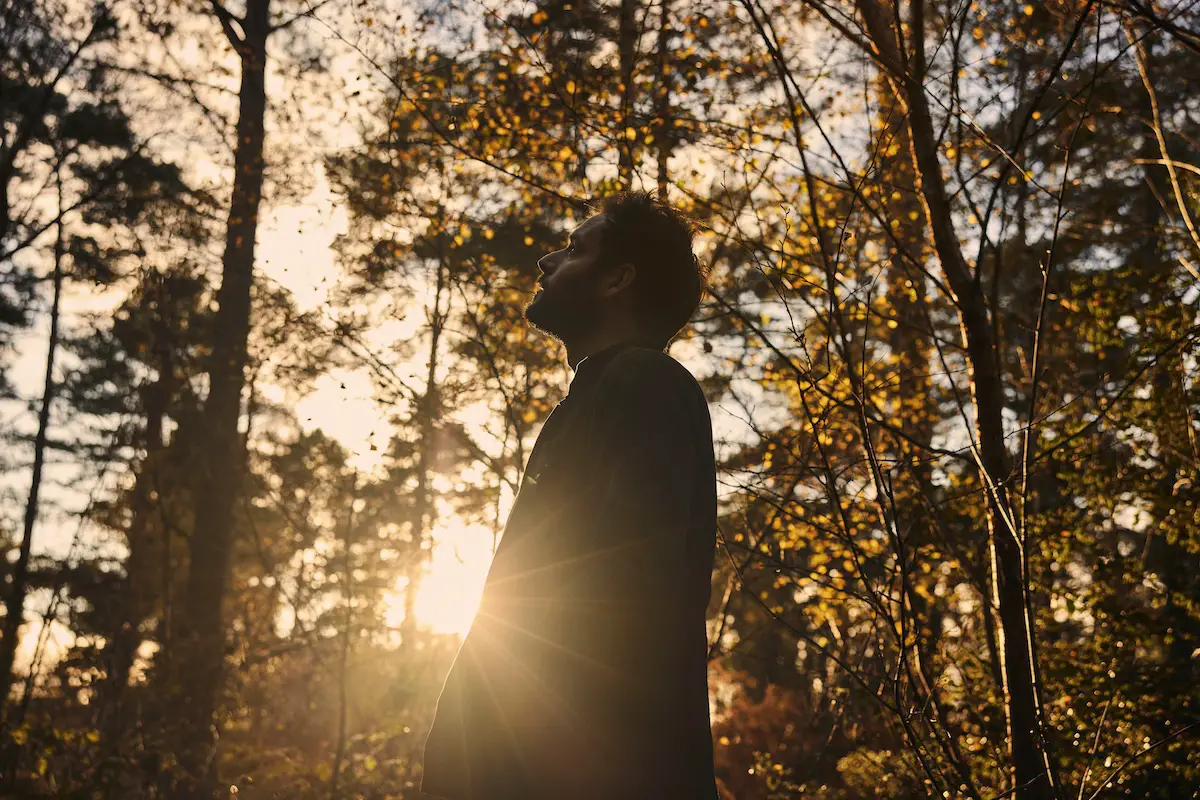 "This record is full of little stories, but the journey of pulling it together really began when we went up to Scotland for an inspiration trip, that got the creative wheels moving. The songs arrived one by one over the following months, and coincided with me getting engaged and married, which is touched on in a few songs too," Panes tells Atwood Magazine. "When I started this record I approached it like a mini adventure. I didn't want to tie it down in a particular way, or be too conscious of genre or a concept. However as the writing developed it seemed to be that the songs naturally became like little islands or worlds, each one a memory to return to, or a hopeful thought, and so I started to go with that idea."
"I think it introduces me in a different way to my other records, because it's very anecdotal. A lot of the songs are made up of personal moments and memories. It's interesting because I think it's very honest in that sense, it's a record that talks about ordinary things, and wanting to see beauty on your doorstep."
Much of the album touches on the theme of childhood and innocent wonder, and the musical aspects vary in colours from instrumental tracks to snapshot lyrical narratives.
In line with the idea of each song being a world unto itself, the album's title The Summer Isles evokes not only the heat of the summer season, but also a sense of tranquility, serenity, and oneness with nature.
"Strangely the phrase popped into my mind one morning, and I looked it up to see if they existed," Panes laughs. "It turned out they were a small cluster of islands in Scotland, and it got me thinking about the things I'd like to do and the places I'd like to go. That's what led to us going up to Scotland, and where the journey of the record began."
---
Panes describes his record as "nostalgic, anecdotal, and colourful." In truth, it's an intimately cinematic experience ready to enrich, inspire, and uplift all who listen in.
While his stories may be personal, his songwriting is as vivid as it's ever been: I may have never been to Samalaman Bay in the west of Scotland, but that doesn't stop me from feeling the fullness of that song – nor does it take away from the impact of the lyrics, "'Cause if I didn't have you to come back to, I'd probably find it hard to leave, but I do, but I do, I have you."
Highlights are aplenty on this hour-long, fifteen-track adventure, with the sublime "Samalaman Bay," the dazzling, dynamic "I Just Love You," the wistful and wondrous "Our Time," and the nostalgia-inducing "Childhood" standing out for their poetry, their melodic grace, and their enduring light.
"I think the highlight for me was the recording period, and spending a month with good friends making it in Dorset," Panes reflects. "It's such a memorable time. As for definitive favourites, I couldn't really say as they're all so different to me, but 'Suburban Pines' feels like an important piece of the record." Arriving close to midway through the album, "Suburban Pines" is a particularly expressive moment of intimate storytelling – of growing up in a small town, and finding beauty in the ordinary, per Panes.
"I think there's a few lyrics I'm fond of," he adds, "but the lyrics that formed the concept of the album artwork were, 'one thing i've learned in all the years, love's the glowing island in the sea of tears, it sings it song, when all's gone wrong. Pearly shores where heavy hearts belong' from 'Leave That Light On.'"
And its funny now that you love somehow,
That I wear my slippers around the town,
Trip over when we walk the dog,
Use the windscreen wipers til you tell me stop.
And we both love the windows open,
Both have a funny thing about elbows,
And now we've joined the swimming pool,
And this July I'll marry you.
We grew up in suburban pines,
Strangers til the stars aligned,
Shopped at the same supermarkets,
The same old chalky walks.
Well if I knew that someday soon,
In suburban pines I'd be meeting you,
Somewhere down that avenue,
I would have danced the road wearing different shoes.
---
An intimate and expansive cathartic reverie, The Summer Isles truly is a celebration of being in the here and now.
Roo Panes inspires us to embrace life for all it's worth and hold on tight.
"I hope it encourages people, and draws their minds back to good memories," Panes shares. "I'd love to think of people listening to the record on their long drives. I think for me I've taken a lot musically out of it, and learnt lots. I think every time I write a song, I learn new things about life, and that's always a special thing about writing."
Experience the full record via our below stream, and peek inside Roo Panes' The Summer Isles with Atwood Magazine as he goes track-by-track through the music and lyrics of his fourth album!
— —
Stream: 'The Summer Isles' – Roo Panes
:: Inside The Summer Isles ::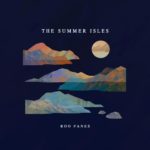 — —
'A Handful Of Summer'
"This track played with the idea of being a lyrical song but when It came down to it, it felt like it belonged as an instrumental piece. It had been sitting in my head for a long while, and tended to arrive as a soundtrack to certain moments. I've always enjoyed instrumental music so it was a really nice experiment to do it this way, and felt fitting thematically alongside a couple of other tracks more instrumental in nature."
 'The Summer Isles (Sunrise)'
"This song was probably the first to come to me on the album. I remember standing outside and the title coming to me. It was winter and I'd been longing to travel after a long period at home. I wondered if the summer isles existed, and looked them up – it turned out they were a small cluster of Scottish islands on the west coast. This was interesting to me as I'd already been looking at the white beaches of Scotland and thinking how exotic they looked, and though I had been "dreaming of a land of Jacarandas", somewhere nice and hot, I'd been thinking somewhere in the UK was more realistic. Around this time, my now wife had given me an old film camera that I'd been wanting to learn to use, and so a couple of friends and I drove up to a beautiful place called "Lochaline" opposite the island of Mull to get inspired, take pictures, and play some music. That's how the journey of the album began."
'Fairy Falls'
"This song is about memories and how they happen in the present. Sometimes we don't clock that as we do things simple or profound, we're making memories that stay with us. Fairy falls was a waterfall I went to as a youngster, and is a really beautiful memory for me. I think perhaps the song is about making memories worth keeping, one's that excite you to re-live."
'I Just Love You'
"I wrote this song during lockdown when it felt we were forced a bit to focus on the everyday things and simple sentiments for inspiration. It felt like a time where telling people, family, friends, loved ones felt like the most significant thing we could do really. So this song came from that kind of feeling."
'Our Time'
"This song is touching on similar themes to 'let it be a long time'. In the midst of many distractions, It's a song about priorities, profound simple feelings, periods of change, and big questions. It's about the excitement of things ahead, and the big questions that come with it. I wrote "our time" when I got engaged and it was one of those songs that arrived really naturally. The words are just what was running through my mind at the time, the childish excitement, the big questions, and the taking stock of where I was in life. It's kind of a photograph of that moment in time and all it entailed. When thinking what the future could look like, I was aware that whether you like it or not it's going to be an adventure, and the question "what should we do with our lifetime"  just kept running round my head."
'Suburban Pines'
"This song is a really personal story of growing up in a small town, and finding beauty in the ordinary. It's full of childhood memories, and moves as a timeline, following my journey back and forth until I met my wife in my hometown. I've been many places as a musician in my life, but I was struck by the fact that we met where it all began. We'd both lived down the road from each other, shopped at the same supermarket, walked on the same heath, but never met. It's 17 verses long for a reason, as it's not easy to write it in a paragraph – the images and thought patterns of home. But pine trees seemed to be the habitat for many memories looking back, and felt the right habitat for the story and song."
'Samalaman Bay'
"Samalaman Bay was a stunning little beach that we stumbled upon while up in Scotland. It stuck me for several reasons. The name had this natural rhythm and colour in it, and I was amazed by how white the sand was, and how turquoise the water was. We went for a swim there to a little island in the bay, and I remember sitting on the beach watching the storm clouds gather on the mountains in the backdrop over the "sound". It just felt like one of those beautiful moments, that arrived unintentionally, but was so appreciated. I just really wanted to write a song to mark it, a simple song that didn't overcomplicate the scene, and expressed the almost childlike feeling we got from finding a little treasure. I also felt like there was a charming irony to this almost tropical looking beach and its stormy world up near the north sea, so I decided I wanted to write the song with a kind of calypso feel to mark that feeling."
'Notes From A Holiday' 
"This song is made up of memories from a holiday to Greece. We had a wonderful time, but it was also sprinkled with funny, clumsy moments. I just felt it'd be fun to write a song which played the romance of it all against the clunky real life thought processes. Some of the album is really deep, and quite serious, so I wanted to also include something light and tongue in cheek, and was a fun chance to have a 'croon.'"
'Arcadia' 
"As always I've been enjoying trying a few new things – most of all this 8 string ukulele. I fancied writing something a tad more summery and this instrument has been so great for that. I always find it fascinating how a different instrument writes a different song sometimes. I've always had a soft spot for what I'd call a romantic/Mediterranean feel in music, a casual but orchestral summery song. So this was sort of bounced off that."
'Letter To The Boy'
"The song as a whole is a reflection on things you would say to the "boy" you. Explaining a few of the hurdles and then finishing with the question "now you know – will you go?" The scene is set on an idealistic ivory shore that actually came as an image to me one night. It was a dark stormy sky with a child holding a candle hopefully, sheltering the flame against the wind, and I wrote into that. It reminded me of some of the beaches in north Scotland – so it kind of kickstarted a trip we took up to the Scottish isles for writing the album."
'Childhood'
"It was a fascinating journey creating this song. In many ways it created itself. It started as a poem the night before a demo day – and the next morning I improvised a guitar and melody part at the mic, this was the result – we only took one take of it – so what you're hearing is the very first melody that came to mind. 
As a song it's about the balance of idealism and reality, the wonder of life and the challenge of life, it's made up of real memories and reflections on the present, it's moments in time but also metaphor – and essentially lands on the feeling that every day is a childhood, we're all so young and small in the great mystery that is life!"
'Let It Be A Long Time'
"Sometimes when life is pulling me left and right, and is full of distraction, I take a night drive. I wrote this song mostly in the car, and I was thinking about the irony that so often something long is something boring, but that actually if it's the right thing you want it be "forever". I liked the idea of tipping the concept on its head and wishing something to be a really long time! For me, after a busy period, I just felt like I couldn't wait for that moment to come and stay."
'Leave That Light On'
"We all have down periods, and this song is just really simply about hope, and encouragement. This is a song to myself as much as anything else, and reminding myself of where I find my way out of the maze! I've become aware over the years, that personally, there's sometimes an element of choice in how you feel at times, and remind myself to 'keep the light on.'"
'Remember Fall In Montreal'
"I wrote this song about our North American/Canadian tour. It felt like a dream just drifting from one place to another, at such a beautiful time of year. I spent so much of it on video calls back home to loved ones wishing I could share it with them too, and this song is bottling up the little stories and feelings to try and recreate it for those who weren't there. All in all, tour has both the sublime and mundane, the surreal and ordinary. I remember arriving in Montreal and the colours were amazing, the sky was so cold and blue, we'd been treated to autumn snow on the way up from Boston and the whole leg of that tour felt quite dreamlike. We just explored the city, morning jogs, searching for a diner we'd heard about where Cohen apparently wrote, and sat out on balconies covered in yellow leaves. This song is about balancing the surreal and normal, memories with great friends and missing great friends too, and sharing our favourite moments with others."
'The Summer Isles (Sundown)'
"When we were up in Scotland I was amazed by the huge skies. It got dark so late, and light so early, and the sunsets felt like they went on for ages. One night I went out for a walk and looked at the stars, and satellites, and the shipping lights in the sound of Mull, and basically wrote that moment down. I'd always wanted to do a summer isles "sunrise" and "sundown" track, as I felt like the melody could be treated in a few ways, and was a chance to use similar themes played to an entirely different mood and musical palette."
— —
— — — —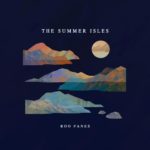 © Beetle Rhind
:: Stream Roo Panes ::
---