The 1975 are known for their visceral lyrics, with "She's American" specifically detailing social climbing, "a gun divinely decreed," and orthodontics.
Stream: "She's American" – The 1975
---
According to frontman Matty Healy, The 1975 is "At Their Very Best."
After about a decade of releasing music, the Mancunian band have plenty of eras under their belt. Last year saw the release of their fifth album, Being Funny in a Foreign Language, which Atwood Magazine dubbed "a softly stunning masterpiece." They released the experimental odyssey Notes On a Conditional Form. Before that, the pop-rock group curated the internet culture-inspired collection, A Brief Inquiry into Online Relationships.
In 2016, The 1975 released their sophomore album with an unfortunately long title, I Like It When You Sleep, for You Are So Beautiful Yet So Unaware of It, formerly described by Atwood's Natalie Harmsen as "a whirlwind of quirky '80s disco-infused, glittering funky pop with a splash of synth-y indie rock."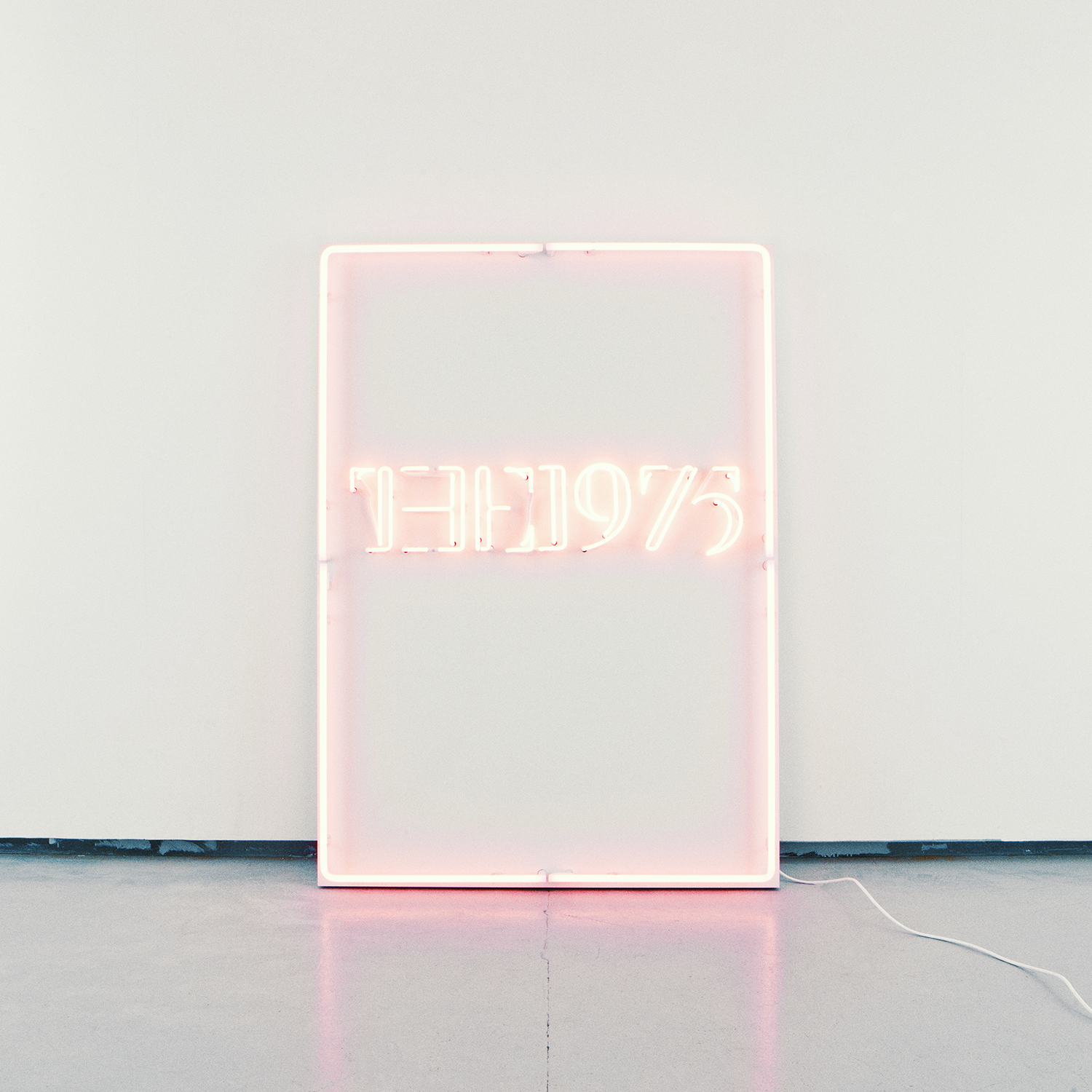 The 1975 focused on narration-driven lyrics — particularly with the I Like It When You Sleep era. (We're looking at you, "Change of Heart," and the now-iconic verse, "You said, 'I'm full of diseases,' your eyes were full of regret, and then you took a picture of your salad and put it on the Internet.")
"She's American" is no exception, with lyrics devoted to this imaginary, or somewhat fictionalized, love interest.
She's inducing sleep to avoid pain
And I think she's got a gun
divinely decreed and custom made
She calls on the phone like the old days,
expecting the world
Don't fall in love with the moment
And think you're in love with the girl
– "She's American," The 1975
This is one of the most upbeat songs on the album; the instrumental somewhat contrasts the story, which is basically the narrator being judged by an American girl. Or American girls, plural.
What's the inspiration behind the 2016 release? According to Genius, the track came after The 1975 spent time in California. It compares the "cultural differences" between the British rockers and their American fans.
"That song is playful," the frontman said in a Billboard interview. "Not a snarling takedown but it's about being in an English rock band and the nuances of the courting process between American girls and British boys. Teeth are a big currency in America."
Some rumors surfaced regarding this song and its relation to American singer-songwriter, Taylor Swift.
Around the same time, she was pictured wearing a 1975 shirt, while Healy sported T.S. 1989 merchandise.
Don't take it too seriously, though — The 1975 never commented on "She's American" and any supposed connections to one specific person. In fact, The 1975 are known for their blanket metaphors and hazy references to Healy's real life.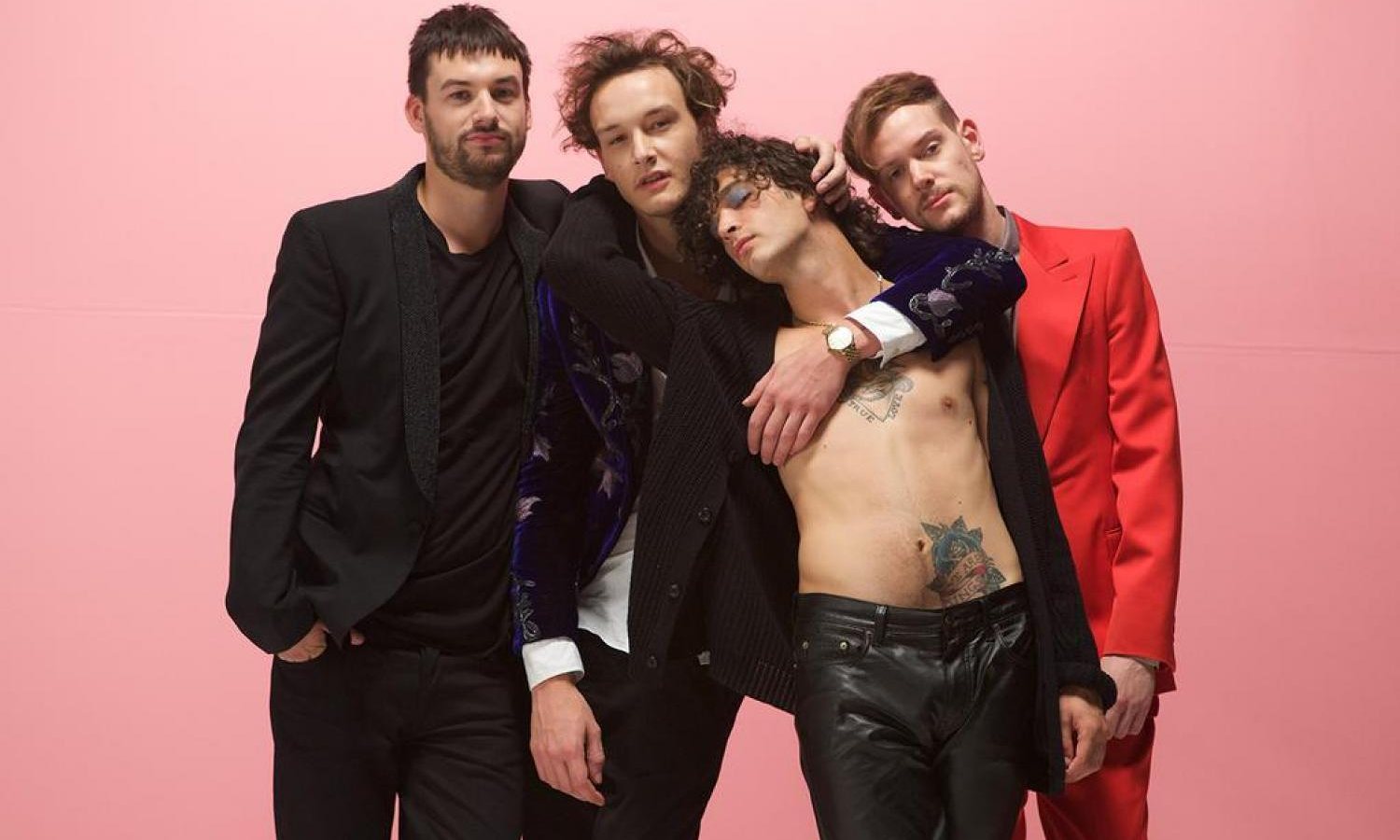 In a Pitchfork interview, Healy commented on Danny in "It's Not Living (If It's Not With You)," and his alleged addiction to heroin, saying that even if the songwriter places the blame on an imaginary character, "it's quite obvious it's about [Matty Healy]."
And Danny ran into some complications
He falls asleep during conversations
He's gotta search the street when he's on vacation
The worst thing is that I'm in the same situation
And all I do is sit and think about you
If I knew what you'd do
Collapse my veins, wearing beautiful shoes
It's not living, if it's not with you
– "It's Not Living (If It's Not With You)," The 1975
It's challenging for a casual listener to guess "Chocolate" is about marijuana. The lyrics mention running away "from the boys in the blue" — an underhanded way of saying police pursued the narrator for using illegal substances. Even if the music is lighthearted, this song touches on truly dark themes regarding drug use and addiction, specifically with the narrator repeating that they're "never gonna quit it."
Another oddly specific lyric appears in "When We Are Together" when Healy sings, "And it was poorly handled, the day we both got canceled, because I'm a racist and you're some kind of slag," a potential nod to his ex-girlfriend FKA Twigs and their internet controversies.
---
As far as "She's American" goes, the song could function as commentary surrounding American co-dependency on celebrity figures and beauty standards. The American in question is only interested in the narrator because they're "socially relevant." Still, she tries to alter his physical appearance, saying that he needs to "fix [his] teeth."
Orthodontists everywhere will be streaming.
If she likes it 'cause we just don't eat
And we're so intelligent, she's American
If she says I've got to fix my teeth
Then she's so American (she's American)
And if she likes it 'cause we just don't eat
And we're socially relevant, she's American
If she says I've got to fix my teeth
Then she's so American (she's American)
— —
Stream: "She's American" – The 1975
— — — —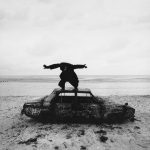 © Samuel Bradley
:: Stream The 1975 ::