Every Friday, Atwood Magazine's staff share what they've been listening to that week – a song, an album, an artist – whatever's been having an impact on them, in the moment.
This week's weekly roundup features music by Vince Staples, Jex Nwalor, Cody Jasper, Bella Rios, OMBIIGIZI, Maddie Glass, Antonio Breez, and Scott C. Park!
•• •• •• ••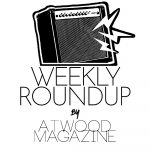 :: "Don't Say" – Jex Nwalor ::
Achingly intimate and utterly captivating, Jex Nwalor's sophomore single is an intoxicating introduction to a young, promising newcomer who wears his heart on his sleeve. The 18-year-old from Toronto fully embraces the term "artist" in "Don't Say," a poignant and tender alt-R&B eruption that highlights the pitfalls of pursuing your dream at all costs.
With a sultry voice and woozy, smoldering instrumentation, Nwalor envelops the ears in a gentle blanket of emotional turbulence:
Your milk and honey babe
It's dripping off your tummy babe
Your acting kinda funny babe
Does all this got you falling in love
Ooo ooh, I spent a couple weeks on the road
Ooo ooh, you say you understand but you don't
"I chose to be an Artist because I wanted to do something meaningful and explore the world," Nwalor says. "Nobody lives forever, but music is the closest thing to it. My new lifestyle as an artist is busy. 'Don't Say' is about living the Artist lifestyle that leaves me little to no time for a committed relationship."
The lines between personal and professional blur when you're an artist. You can lose yourself in that in-between, or you can take ownership of it. Nwalor does the latter, grabbing the reigns and steering himself fully into the sun. He knows this means any personal relationships he has right now may falter, fade, or even decay; he can't commit his full self to his passion and to a person – not all at the same time. He sings delicately and affectionately:
Just don't say it's love
No it ain't sweet enough
Just don't say it's love
I've heard that sh*t too much
Just don't say it's love
Released in November, "Don't Say" remains the latest offering from the Jex Nwalor catalog, showcasing his skills as an impassioned vocalist and an expressive songwriter. Time only knows what this Artist has in store for us, but considering his steadfast and undivided dedication to the craft, we can all rest assured that there's more Jex Nwalor music to come in the year ahead.
:: Ramona Park Broke My Heart – Vince Staples ::
Seven summers have passed since I first came across Vince Staples via the well-hyped Summertime '06, and the Los Angeles rapper certainly has had an impressive string of albums (albeit oftentimes pretty short ones) throughout that interim. The latest arrival to that collection stays true to his primary creative template in a number of key ways. For one, the Long Beach district that Staples clearly adulates and has name-checked on all of his albums gets its due once again this time around (even if it's in a sadder context than usual, as the title of his new LP indicates).
Furthermore, it's clear which of the four seasons remains the rapper's favorite. One song even features a direct lyrical praise to "summertime in the shade, ice cold lemonade." By extension, this album, like much of his catalog, is characterized by songs that evoke the feeling of chilling out in the warm weather that Staples' hometown is so well-known for. He achieves this by a number of manners– the soothing chorus on "When Sparks Fly;" the emo-trap sing-raps of the Lil Baby-featuring "East Point Prayer;" and the lighthearted group chant of "Slide, slide, slide, slide!" on the song called… guess what?… featuring some gentle piano-playing.
Despite the relaxed feel of the music – most of which has been cooked up by little-known but capable producers – this album isn't an invitation to hang out at Venice Beach. Instead, it's a reflection on the pressures Vince Staples experienced throughout his time living in L.A., much of which has been a product of the poverty and gang affiliation of his youth. It's telling that his first album came out in 2015, yet was named for a summertime that occurred nine years prior. He's evidently a man who looks into his past in order to inform his current creative output. That much, along with a constant string of nimble bars, is enough to make an absorbing listen out of Ramona Park Broke My Heart.
:: "Disco Lemonade"- Cody Jasper ::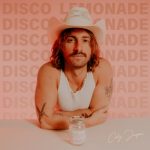 With a name like "Disco Lemonade," we're already transported to a sweet, psychedelic paradise before the track even begins. Cody Jasper's suave vocals slide atop syrupy instrumentals, doing his song's title justice. Just like sipping a cool glass of the drink on a hot summer's day, the single is instantly refreshing; there is a raw soul oozing throughout and listeners gravitate towards that contagious quality.
The video possesses all those sultry vibes through glowing red tones adding to the song's pure passion. With shots in a roller rink, the vintage '70s esthetic is on full display. Sporting a cowboy hat and full stache, there is a definite cool factor to the piece.
Jasper is an Amarillo, Texas native with rock n' roll surging through his veins. Fusing smooth funk with southern rock, his music rides in a lane all its own. Heavily influenced by greats like Jimi Hendrix, Otis Redding and Sam Cooke, Jasper exudes that same spirit. That electric energy is heard in this retro-esque release.
:: "Bitter" – Bella Rios ::
Between a cool groove and utterly enchanting vocals, 18-year-old Bella Rios' "Bitter" is an irresistibly intimate, intense, and absolutely captivating introduction. After releasing her first single (the searing "Take It Or Leave It") in 2019, the Nashville-based singer/songwriter has hit the grounding running in 2022 with a series of catchy, exceptional alt-pop songs dripping with passion, poise, and feverish energy.
"Reveries" and "Calm Down" are definitely worth the listen, but as the first song in the series, "Bitter" (released in January) sets the tone for what is sure to be an exciting first chapter in this young artist's burgeoning, blossoming career. Pulsing guitars and tight drums create an enticing bed of sound, atop which Rios sings hot on the mic:
Keepin' my feet on the ground
Bumpin' my head to the sound
I got a headache in the corner
Of my brain like a recorder runnin' round
Runnin' and runnin' you're runnin' away
Isn't there something you forgot to say?
I got a feelin' you're tearing away
I wanna know
Everyone gets their own piece of the pie
Even though we'll never see eye to eye
If you got a problem with me on your mind
You gotta know
"I went into the session for 'Bitter' like any other, with something on my mind," Rios tells Atwood Magazine. "I had been wanting to express, in the hopes of finally releasing, pent up frustration iIhad with a certain friendship at the time, but without lingering sentiments of resentment or anger. Dino, the producer I was working with, being the amazing guitarist he is, quickly laid down the rough sketch for the acoustic guitar you hear on the track. Simultaneously, Schuyler, the incredible songwriter who was also involved in this process, and I were searching for a word to center the chorus around. We were scrolling through our shared inspiration playlist and stumbled upon a song that was about, well, being "bitter." It was exactly the word we were looking for. With the incredible talent and support of Schuyler and Dino, we finished writing and recording the demo for 'Bitter' later that night."
"In all honesty, I was scared to listen back," she adds. "It was the first song I had written with even a slight angle of sass or darkness. I wasn't sure if I would like hearing the words we had just written come out of my mouth. I had never let that side of myself be voiced, much less recorded. I was, obviously, wrong. 'Bitter' became the catalyst for the change in my musical direction. I saw what not being afraid of a little eeriness or bite could do for my music, my expression, and my use of music as an outlet. after what seemed like ages searching, I had finally had a taste of the sound that felt like me."
As charged as it may be musically, "Bitter" is per Rios' own admission, a deeply vulnerable song. As it turns out, the emerging singer/songwriter excels in this sonic space of sass with a dark edge; and while there are certainly many more sides of her to come, "Bitter" truly feels like a stunning introduction and best-foot-forward for Bella Rios.
:: "Kiss Your Best Friend"- Maddie Glass ::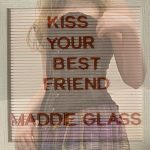 Have you ever heard someone talk about sweet revenge? While getting revenge is not always the answer, at times it can seem so satisfying. Maddie Glass explores this concept in her addictive pop/punk release "Kiss Your Best Friend." The hard-hitting track bursts with passionate vocals pouring over gritty power chords. It is the ideal breakup anthem to rock out in your room to. Playful lyrics like, "Since we weren't made for each other, I might just **** around and go kiss your brother" make this song a fun and humorous listen.
A singer/songwriter and an actress, Glass is an artist on the rise seeping with attitude. The New York native has performed in many Off-Broadway productions, and from there her love for the arts truly blossomed: Now she crafts relatable, charismatic tracks filled with heart. Her unflinching honesty is present throughout "Kiss Your Best Friend." She reveals, "While I would never actually revenge kiss an ex's best friend, although the opportunity tends to arise, the idea is amusing."
:: Sewn Back Together – OMBIIGIZI ::
I continue to assert that anyone lamenting how "nobody's innovating in music these days" simply isn't searching hard enough, and I'm happy to use OMBIIGIZI as one of this year's true gifts to the music world. The duo of Indigenous Canadian artists Zoon (Daniel Monkman) and Status/Non Status (Adam Sturgeon) – both of Anishinaabe heritage – is definitively "alternative," but beyond that, putting these guys in any sort of box is a fool's errand. Instead, I find it's best to let their debut album Sewn Back Together (released February 2022 via Arts & Crafts) speak for itself.
One listen quickly reveals a compelling smorgasbord of influence and sound, ranging from the record's emotionally charged Phoebe Bridgers-esque indie folk opener "Cherry Coke" to the kaleidoscopic and angular art rock song "Residential Military" – a captivating and churning eruption that is at once gentle and bold. In point of fact, it's a faithful nod to the band's name; OMBIIGIZI means "s/he is noisy," and the duo have even coined their own genre, "moccasin-gaze," to describe both their solo projects and this energizing collaboration.
While Sewn Back Together is an entrancing journey in full – you can lose yourself within the transportive folds of "Ogiin" and the mantra-ready "Yaweh," and find cathartic release in the visceral upheaval "Spirit in Me" – I've personally found myself coming back to the album's first two tracks, "Cherry Coke" and "Residential Military" – each for very different reasons. The former is a particular favorite for its understated sonic energy, whilst the latter is more chaotic, with provocative lyrics that keep you guessing long after the first, fifth, and tenth listens:
Birch bark canoe merges onto the freeway
No turn signal, how to switch lanes?
Paddle slower into slumber accelerator
Space – time – reflex and futuristic waves
Worker boy swimming out in the deep
Can't touch bottom prehistorically
I'll sit and stare as the crow comes into ramble
Fresh cut grass and tree stump in the yard
Gate at the drive is rusted and grown over
Ship and canoe is the soul of the archive
All told, OMBIIGIZI are worth paying very close attention to, and I would wholeheartedly recommend trying their debut album on for size.
:: "Ride" – Antonio Breez ::
Hey baby, spend your time amazingly productively with this guy in California. His name is Antonio Breez, and he's a Boston native whose earliest published recordings date back to 2013 (among these are "Dreams" and "Never Let You Down"). Breez has rolled out the music continuously over the ensuing near-decade, and has his fifth LP lined up for a fall 2022 release.
The first preview of said record finds its author making the most of the connections he's made in the SoCal region that he has called home from the last few years. This includes linking up with local producer Ocean Luciano, who's concocted a dreamy, Spanish guitar-tinged beat; as well as local video music director Corey Saldana, who's painted an unbelievably inviting picture of Antonio livin' it up with his homegirl on the beaches of Malibu and the roads of the Pacific Coast Highway.
According to Breez, it took him quite a while for him to get the lyrics and beat for "Ride" just right– he even switched producers in the process– but he's satisfied with the finished product. "For four years, I've been perfecting the song until it was just right, and now it's what I always knew it could be," he says. "The song was inspired by just manifesting the type of love I've always wanted to have. That ride or die, that rider. It's something I think we can all relate to." By extension, it's a sound we all should appreciate getting to listen to!
:: "Slide" – Scott C. Park ::
I've never fully understood the sub-genre "slacker pop" – I still can't quite put it into words if someone were to ask me what it is – and yet I know it when I hear it, and Scott C. Park's "Slide" is some spectacular slacker pop in action. Released back in November, the lead single off Park's 7-track EP Scampy Lampy sees the Scottish singer/songwriter deep-diving into his religious Christian upbringing through a compelling mix of crafty rock guitars, charged drums, and heartfelt vocals that perfectly balance his deep lyrics sentiments with a sense of undeniable suave: This song is cool, and that's a fact.
Opening up about the song, Park describes "Slide" as "the smirking soundtrack to my exit from Christianity."
"In the churches I grew up in, doubting one's faith was called 'backsliding,'" he explains. "You'd hear murmurs at the after-church tea & biscuits about such and such a fellow who was spotted out drinking in such and such a bar at the weekend, snogging some heathen lout. Textbook backsliding. It's a term that bothers me because it implies passivity — like the only conscious choice is to believe in the Bible, and anything else is seen as a form of giving in to the inevitable temptations of 'the world'. For me 'backsliding' was a choice to move away from something that was making my mental health worse, was enforcing upon me a worldview that felt at odds with my inner morality, and most of all — was clearly (at least to my own judgement) historically untrue. In the song I kind of touch on examples of backsliding behaviour, and reclaim the humanity and inherent goodness in these moments. Pretty much; if I'm backsliding, it's a pretty fun slide."
Color me a convert; this EP may have come out back in November, but Scampy Lampy is as fresh, feverish, and fun a record today as it was six months ago. Give Park a listen, and be sure to spend some time as you ride the ups and downs of "Slide."
— — — —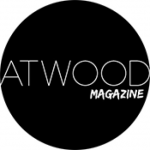 :: Weekly Roundup ::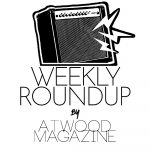 ---
:: This Week's Features ::
---