Atwood Magazine is excited to share our Editor's Picks column, written and curated by Editor-in-Chief Mitch Mosk. Every week, Mitch will share a collection of songs, albums, and artists who have caught his ears, eyes, and heart. There is so much incredible music out there just waiting to be heard, and all it takes from us is an open mind and a willingness to listen. Through our Editor's Picks, we hope to shine a light on our own music discoveries and showcase a diverse array of new and recent releases.
This week's Editor's Picks features Overcoats, The Coronas, First Aid Kit, Liv.e, props, and Rocky Votolato!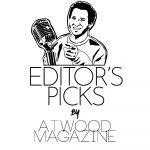 ---
"All I wanted was a touch of romance, and now my heart's in the palm of your hand," Overcoats' JJ Mitchell sings softly at the start of the band's soul-stirring new single. "We're so entwined I could recognize your silhouette or the whites of your eyes." Resoundingly intimate and achingly vulnerable, "Horsegirl" marks a stunning return for one of the most dynamic duos on the indie scene today. Overcoats' first release since 2021's Used to Be Scared of the Dark EP sees Mitchell and bandmate Hana Elion dwelling in a cathartic space of reflection and renewal, with their signature vocal harmonies shimmering over a radiant, dreamy, emotionally-drenched backdrop that feels as heavy as it does sweet.
According to the band "Horsegirl" is a hint at what's to come in 2023 – not to mention the perfect autumn song: "This track is about fall, the summer ending and heading back to reality," Overcoats tell Atwood Magazine. "But that push and pull between wanting stability, and to just be always traveling, free to roam. The pandemic saw us breaking from a life of constant touring. Craving that adventure while trying to appreciate what it meant to be in one place for a while. This is definitely the start of a new era for us, and is the first song of many towards a new sonic landscape. Expect more twang…"
Sneaking out in the middle of the night
Waking up to the burning sunrise
Summer ended and we said goodbye
But I'm still basking in the light
You showed me something good
And I can't forget it
In their words, "Horsegirl capturesthe paradox of longing for connection while yearning to be free. We feel this in the music's push and pull (soft verses, soaring choruses), as well as in the lyrics themselves. "It's about that feeling of wanting to wander instead of being tied down or
tamed," says Elion. "But the point is that we're not horse girls — we're the horse itself." Overcoats hit their high in a cinematic, sweeping climax full of raw passion and effervescent energy:
But I'm a different breed
No, you can't tame me
Scare off easily
So take it slowly
Take it slowly
A standout addition to Overcoats' already exhilarating catalog, "Horsegirl" is one for the dreamers, the romantics, the hopeful, and the wary. It's a seductive, immersive anthem for all of us in need of change, and those of us who are already bringing that change to life. Get lost in the wonder of this magical song.
I've been a massive fan of The Coronas' music ever since I discovered them through 2020's sixth album True Love Waits – though the "discovery" itself, if I'm being honest, was due in part to their band name sharing some unfortunately qualities in common with the pandemic's pathogen. Of course, listening to an artist and falling for them are two different things entirely – and I remember holding nothing back in scoring True Love Waits a 9 out of 10, calling it "an intimate outpouring of emotionally-charged rock full of depth, nuance, and unrelenting energy."
Released in early October, The Coronas' seventh album Time Stopped shares a lot of those same emotional and sonic characteristics that made its predecessor resonate so deeply with listeners all over the globe. The songs are unapologetic, intense, charming and churning, but there's something else here; a deeper characteristic embedded throughout frontman and songwriter Danny O'Reilly, bass guitarist Graham Knox, and drummer Conor Egan's musical output: Hope.
"When everything is suddenly upside down, relationships and our place in the world are given a new perspective. Even though it came together in an uncertain time, Time Stopped is a positive album about togetherness and support," O'Reilly says.
Highlights abound throughout this radiant forty-minute heart-on-sleeve rock record – from the glistening, possibility-fueled "Write Your Own Soundtrack" to the ethereal, endearing "Blessed to Call You My Own" and the glitchy, volcanic finale "Time Stopped" – but I can't help but keep coming back to this summer's anthem "Don't You Say You're In Love," a cinematic outpouring of intimacy and uncertainty that hangs heavy with the weight of words unspoken:
Well I suppose I want you to know
I can't take it, no I just can't take it alone
Something doesn't feel right
'Cause when we joke, you keep a straight face
Are you pretending? No you don't give nothing away
I'm waiting for the punch line
Something doesn't feel right
So when you said not to worry
Why did it sound like you're in a hurry?
Is this what we really wanted
Or are we done being honest?
So don't you say you're in love
It's a bold, beautiful, heart-wrenching upheaval – a sort of soundtrack to the cracks, faults, and breaks in a partnership going south. Best of all, though, this song is irresistibly catchy: Sad though its story may be, The Coronas invite us to join in and sing at the top of our lungs.
"The song is a snapshot of a faltering relationship, "O'Reilly explains. "The insecurities and vulnerabilities that come with feeling a companion is drifting. Sonically we tried to arrange the song differently to how we normally would, with the intro and verses being full and loud while the choruses break down to just piano and vocal."
I love Time Stopped in full, but I could spin "Don't You Say You're In Love" until my earphones gave out. That's how enchanting I find The Coronas' latest effort: As sincere as ever, the Irish band continue to be a symbol for resilience, connection, and owning our truths.
Whereas First Aid Kit's last record, 2018's Ruins, undoubtedly dwelled in life's darker spaces, their fifth album Palomino is a ray resonant light and warmth, buoyed not only by their vivid vocal harmonies, but also by a spirited sense of optimism, hope, love, joy, and connection. "To us, it symbolizes freedom and moving forward," sisters Klara and Johanna Söderberg shared upon the album's recent release. "Like the imagery of the Palomino riding off into the unknown, we hope these songs will give you inspiration and solace wherever they find you."
As a whole, Palomino is uplifting, enriching, and inspiring: A true breath of fresh, harmony-rich air. Lead single "Angel" is both a personal favorite and an instant standout from this collection, seeing the Söderbergs consciously leaning away from the darkness and toward the light.
I've been afraid all of my life
Crippled with anxiety, shame and doubt
And sometimes, sometimes I'd like to shout
At the top of my lungs and just let it out
What has that fear ever done for me, oh ooh ooh ooh
But hold me back? Oh
What has jealousy and hate ever done for you
But remind you of what you think you lack?
"It's a hopeful tune for these crazy times about accepting other people even if you don't always see eye to eye," First Aid Kit explain. "It's also about being kinder to yourself. We wanted it to feel really big, but vulnerable at the same time, something you can cry to and dance to as well." That coalescence of warmth, comfort, and collection manifests in a radiant, spirited chorus that is truly as catchy as it is cathartic:
So, give me love and give me compassion
Self-forgiveness and give me some passion
I love you even if you don't love me, ooh ooh
I love you even if you can't love me
Released on November 4, 2022 via Columbia Records, Palomino presents First Aid Kit at their finest: It's a soaring, searing, stunning, and deeply stirring folk-pop record that faces the darkness with the confidence to know we can move past it, if not alone, then together.
Urgency lies at the core of Liv.e's heated first single of the year. Released in mid-October, "Ghost" is a two and a half minute fever dream that finds the LA-based multi-hyphenate embroiled in her own visceral depths. "Everybody has a ghost," she sings in a storm of UK drum and bass, her voice a dramatic lightning rod of raw energy and impassioned emotion…
everybody has a ghost
everybody has a ghost who sings like you do
your's is not like mine
it's alright but keep it up
boy loses rib in new orleans
he can't help eyein' up the whores
under the bridge
boy loses rib and lets a hellified cry into the dark
where did I go wrong?
Where did I go wrong?
I never needed this before
I need a woman to help me feel
As Liv.e explains, this song is not only deeply personal, but also deeply revealing of her innermost self. "'Ghost' was made in observation of myself going through the stages of grief after a major loss," the artist says. That tremendously intimate weight comes to bear in Liv.e's breathtaking, soul-soaked vocal performance: Every word she utters scorches the ears like it was torn from her own body. Smoldering and searing, "Ghost" aches with emotion, and yet the song itself is not "heavy" in the traditional sense; it moves so fast from start to finish that before we can fully comprehend Liv.e's words – and their depth – it's all gone, over, and done, leaving a layer of emotion hanging like a thick cloud in the air.
Everybody has a dream
everybody has the dream like a world tattoo
yours is not like mine, it's alright, keep it up
the scalpel dives into the skin
good doctors never leave a scar
no proof again
I'll take the myth, you take the blood
it's all the same to the world dreamer
it's all the same in the end
boy loses rib in new orleans
he trades some ether for a chance
under the bridge
boy loses rib as he's summoned to the mud
flat on his back
cryin' where did I go wrong?
Indie pop artist props' third single of the year is an unbridled cinematic explosion full of bright, buoyant color and volatile sonic delights. Released October 21, "before you let go" is dynamic, enchanting, and supercharged: A bit of musical TNT that captures just some of the many sides to props' multifaceted identity. Hailing from South London, props – AKA South-London based instrumentalist and producer Mark Gilyead – marries buoyant bedroom pop with "manic pop-punk energy and elements of noise rock." It's music that pushes blood through the veins; music that electrifies the air it courses through. "before you let go" is as raw as it is polished and altogether charming:
There's just one thing I thought you might like to know
I thought I could change your mind, no I don't think so
You seem to hold on tight like a parasite
And drift away like a satellite
There's just one thing I need you to know
Before you let go…
"Is it just me or does it feel like the cliff edge is approaching faster every day?" props says. "'before you let go' is about getting that feeling off your chest and wanting to make the planet a nicer place, but at a time when we're all programmed to turn on Netflix and zone out completely. I guess it's appropriate then that you can just interpret these lyrics as a cute, nostalgic break-up song if you like."
Jump the fence, take one last swing on the monkey bars
It's a quick bus ride to the back seat of a cinema
You think I'm all choked up from the story line
But it feels like I'm running out of time
To tell you something I need you to know
Before you let go
"Despite being the first props release born out of an entirely collaborative process (with writer/producer Jamie Biles), I feel like 'Before You Let Go' has the most 'props' sound yet," he adds. "Pretty guitars, juxtaposed with relentless groove and distorted madness. It's an exploration of 'post heartbreak fear'. A reflection on all the things left unsaid and how a few simple words might have changed everything, even though they probably wouldn't have… It's essentially an attempt to capture that false nostalgia we all feel for a time when things were 'simpler', when really, ignorance was bliss. And I guess that applies whether it's the end of a relationship or the short window of opportunity we have to stop planetary breakdown."
I've got flaws, you've got more
And yet you're the one who's leaving?
Are these chills even real?
Maybe I should fix the heating
All the things I should have said
I keep 'em locked inside my head
So you're still leaving
And I'm still freezing
The final single taken off props' forthcoming 10-track mixtape (simply titled songs, out November 11), "before you let go" is a gorgeous, endearing whirlwind of sonic warmth, wonder, and fury.
"Evergreen"
Rocky Votolato
Considering Rocky Votolato has been releasing music for almost as long as I've been alive, I'm a little sad to only just now be discovering the Seattle-based singer/songwriter. That being said, few of this year's albums have brought me more comfort than his recently-released tenth album, Wild Roots (September 9 via Spartan Records). A beautiful and intimate indie folk record, Wild Roots is calm, caring, and cathartic: A gentle giant of a concept album inspired by and written for the artist's family, with each song acting as a letter to a family member "focusing on a special memory or a specific moment in time."
Caught by the moon
In silver strings that helped you to
Surrender to the truth
of a strength and courage you never knew was
Hiding somewhere deep inside
Waiting for the moment you realize
In a flash it's given and we will know why
Someone turned out the lights
on a desolation night
"This is a storytelling album," Votolato shared in advance of Wild Roots' release, "But to me, this record is really about how family has nothing to do with blood, but more to do with who sticks with you and who learns to be good to you, and love and appreciate you for who you are."
Love lies at the core of these fifteen songs, and for me, it's the album's enriching heart-on-sleeve opener and lead single "Evergreen" that continues to stand out, both for its lyrical wonder and its musical color. Votolato's raw voice aches, and the electric guitar at his side shimmers brightly as he poetically spills himself on the page and in song:
In your eyes all the flowers are laughing
From your clouds all your sorrows fall like rain
The fields come alive when your silence sings
and seeds of hope spring eternally
"Evergreen" shimmers quietly and calmly, and yet there is so much more to this song – and especially to this album – than meets the eye. To those truly listening, Wild Roots is a shiver-inducing unveiling of the innermost parts of the self. "I just wanted to let you know how much you mean to me," Votolato declares sweetly and tenderly: "May you walk in grace forever, my evergreen." Later on, he sings a bit more ominously, "Grief celebrates as we dance on a stage of desolation days…"
I just wanted to let you know how much you mean to me
May you walk in grace forever my evergreen
Cherry Blossoms wait
to take the stage, the seasons change
The fragile threads of faith
Dealt with in such violent ways
Blue bracelet under your scars
Wrapped around your right wrist a reminder
Kindness in your heart
You will be delivered from trumpets of rage
Grief celebrates as we dance on a stage
of desolation days
Moving and brooding, "Evergreen" is as sweetly heartfelt as it is achingly gut-wrenching. I come away from this song stirred not toward the darkness or toward the light, but toward life itself; toward wanting more out of my numbered days, and wanting to be as present as I possibly can be – soaking up every second of every minute, and just being here as intensely and as intently as I can. How much more inspiration can one want from a song, let alone a full-length album? I cannot wait to dive deeper into Rocky Votolato's discography.
In your eyes all the flowers are laughing
From your clouds all your sorrows fall like rain
the fields come alive when your silence sings
and seeds of hope spring eternally
The ways we walk in this valley
All the shadows and flowers surround me
The fields come alive when your silence sings
and seeds of hope spring eternally
I just wanted to let you know how much you mean to me
May you walk in grace forever my evergreen
— — — —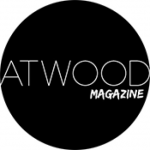 Editor's Picks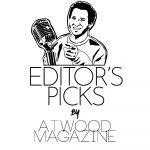 ---