The second album from Jagwar Twin, '33' muses, bears its soul (and its teeth) to listeners, and expands what we once knew as an artist's range.
Stream: '33' – Jagwar Twin
---
Hey, let's sit in the sun.
Not surprisingly, those were the first words from Jagwar Twin frontman Roy English when we met back at September's Firefly Music Festival – and while it wasn't an altogether profound gesture to pull a chair out from under the shade of the interview tent and into the warm Delaware sun, it lent our interview new perspective – something I'd come to find this unique artist has in great supply.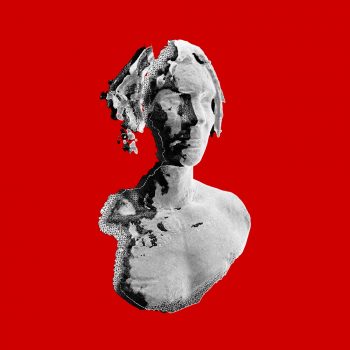 Jagwar Twin is touring in support of his genre-defying sophomore album 33 (released Friday, September 30 via Big Loud Rock), which affords listeners a wonderful array of influences. It embarks on a sonic roller coaster ride with fantastic, playful mood swings, but rest assured all are the welcome variety.
Songs like "I Like To Party" and "Happy Face" stand out for their unique disposition – managing a mysterious, almost eerie tone – but they play off these relentlessly cheery lyrics; taken as a whole, it just works. English explains how this interplay of the dark and the light, the heavy-hearted and the cheerful were inspired by his own experiencing coming out of a historic worldwide pandemic:
"When you pair happy lyrics over a weird twisted melodic bed, it's something psychologically that's beyond words. What everyone was feeling at that time was beyond words."
---
Then, all at once there coexists on the same album this fantastic funk-driven round called "Down to You" that curls the lip and gets the head wagging. If this song were a cigar, its review would read: "Smooth draw, earthy undertones with subtle notes of jasmine and Jamiroquai."
Jagwar Twin's songs do follow the standard components of a traditional song with verses, chorus, outro, hook, etc., but interwoven throughout are these great vignettes of effects and synths that captivate and enthrall. 
33 is also a platform to reinforce the negative sides to the hyper-connected world we live in through social media and technology. The song "Online" calls out the way the internet and social platforms block authentic human interaction. They've even doubled down on it with an effectual unplugged version of the song recorded in Joshua Tree.
On top of touring, recording/composing and relentlessly creating, Jagwar Twin has championed the NFT world with his own campaign, The Hall Of Mirrors. This immersive experience empowers fans to enter the storyline of the new album, discover unique, hidden mintable NFT artifacts, and connect with the artist.
Stream 33 wherever you get your music, and dive deeper into Jagwar Twin's music in our interview below!
Those hard experiences can make beautiful diamonds, whether it's a life, an album or just a conversation.
— —
A CONVERSATION WITH JAGWAR TWIN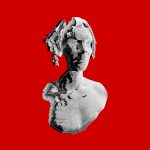 Atwood Magazine: How do you manage everything between touring, writing, NFTs and so much more?
Jagwar Twin: I'm still learning a lot. I'm always pushing myself to get better and be a good captain of this JAGWAR TWIN ship. A lot of it is surrounding myself with great people. Keeping my own center is still important. I have such an amazing team, everyone on the team are such beautiful humans who care about the music and the message.
How did the pandemic affect you?
Jagwar Twin: A lot of self-growth happened during the pandemic, that needed to happen for me personally. Going through a breakup, being dropped by a major label, everything crumbled around me at the same time.
Everyone is wired to be empathetic towards each other and artists especially tend to be hypersensitive to those things and can translate them into art. It forced me to shift more out of my mind and more into my heart when I write and create. It was one of the best things that happened to me because it forced me to look internally, as it did a lot of people. I think the new album shows a lot of that.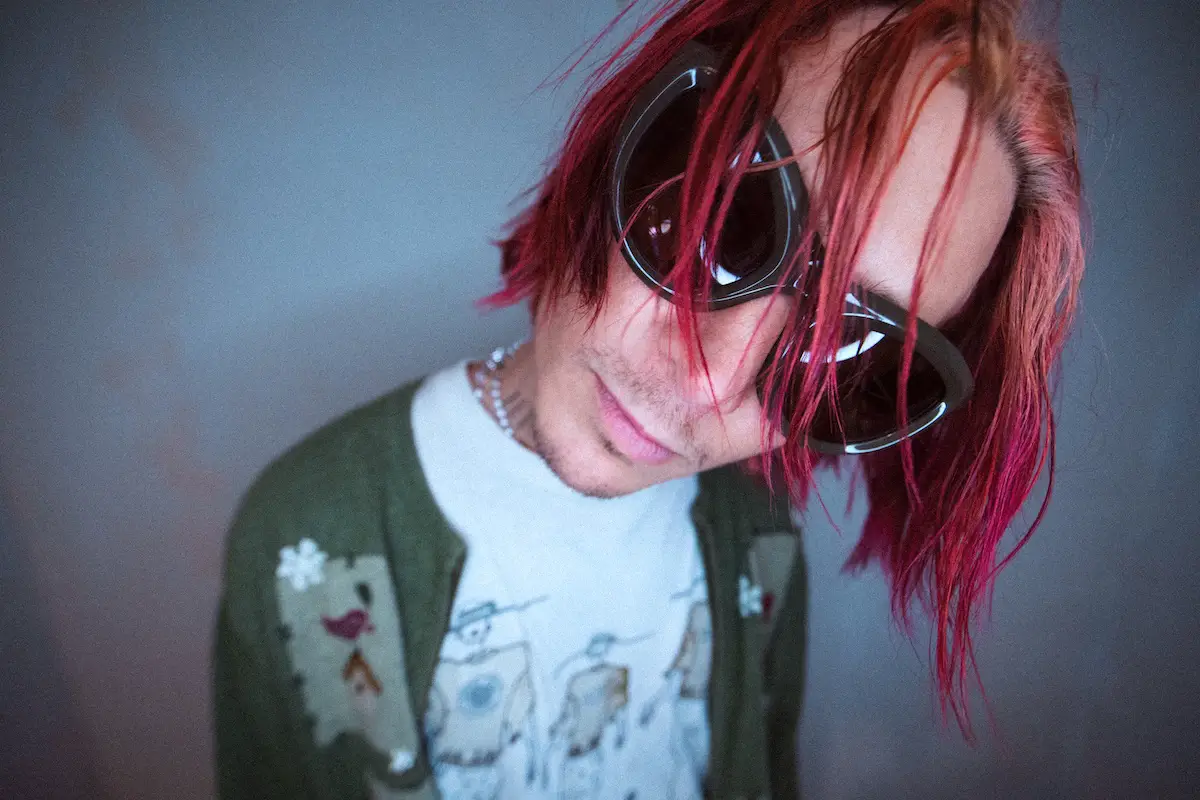 What does this album mean to you?
Jagwar Twin: I got together with a few friends in L.A. to listen to the album front to back for the first time. As I was listening to it, I felt so much pain in it. Not in the lyrics necessarily, but in my journey and where I'd come from had led to even the tone of my voice. Getting bullied for my singing for years and worked so hard to even be able to sing. I felt the pain, but it was in the way that with a diamond, the pressure makes that. I'm so grateful for the pain, grateful for all the hard experiences that I've been through. Those things (those hard experiences) can make beautiful diamonds, whether it's a life, an album or just a conversation.
What artist(s) would your dream collaborations be with?
Jagwar Twin: I would go to Mozart, the way he does his math. This is just me nerding out. It's geometric. I would love to do something with Radiohead. They're next level. I would want to do a Broadway play with Radiohead.
— — — —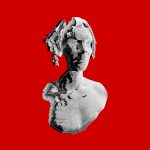 ? © Josh Hubberman
:: Stream Jagwar Twin ::
---